When Luxury Meets the Wild Beauty of Santorini – Sometimes You Can Have It All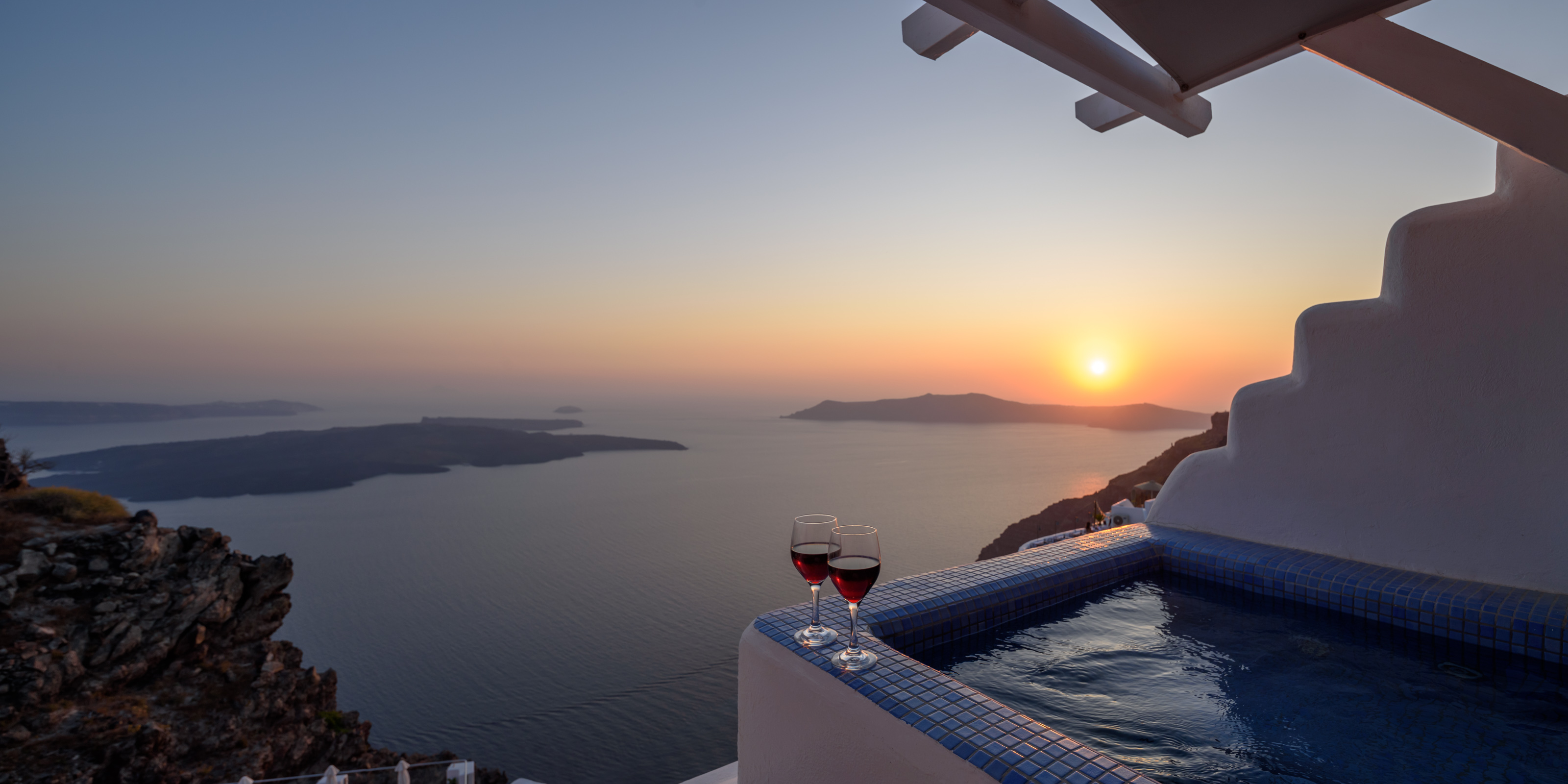 Enjoying atmospheric, one-of-a-kind Santorini views in a luxurious hotel, and not conquering a million steps just to get lunch is possible if you choose the right place for your vacation. Esteemed experts of Luxury Lifestyle Awards are happy to recommend you this year's winner in the category of The Best Luxury Boutique Hotel in Greece — Pegasus Suites & Spa. Staying here is the smartest decision for your Santorini holiday.
Luxury Lifestyle Awards is a global award selecting, recognizing, celebrating and promoting the best luxury goods and services all over the world. The goal of the company is to connect people with the best of luxury. LLA has evaluated more than 10 000 various goods and services in 400 categories from 60 countries and analyzed the results to give you a TOP list of the best of the best in the world. Such world-renowned brands as Chanel, Dom Perignon, Tiffany & Co., Ferrari, Rolls-Royce, and Hilton were proudly named winners. The victory brings companies status and recognition, global promotion and exposure to an entirely new market of customers.
Located in the village of Imerovigli with breathtaking views of the caldera, the famous sunset, and the volcano, Pegasus Suites & Spa will immediately steal your heart. It is a big, new hotel with rooms for all categories of travelers, constructed and decorated in the Cycladic architectural style. The property boasts a list of exclusive services and facilities, such as Suites with an outdoor Hot Tub, Villas with a private pool, a magnificent Pool and Bar with the view of the Caldera, a Restaurant, Spa & Fitness center, and Concierge Service. Guests' satisfaction is the number one priority here. The hotel is designed and thought through to make you feel welcome and special, and help you create unique memories to share and cherish.
Pegasus Suites & Spa is conveniently situated near Fira, the island's capital, and the famous Oia village, but at the same time is hidden from all the hustle and bustle for your ultimate relaxation. Set amphitheatrically over the cliffs and following the island's authentic architecture, the hotel harmoniously blends in with the unique scenery, preserving both the caves, the volcanic rocks, the white and blue colors of the Aegean — and its modern style.
A memorable and carefree vacation in one of the most romantic destinations of the world is guaranteed to you with Pegasus Suites & Spa. Perfect for couples of all ages, groups of friends, families with teenagers, honeymooners and more, this hotel will show you the true magic and luxury of Santorini.