The Tap Bar & Grill – One-of-a-kind American-style Entertainment and Sports Bar in Egypt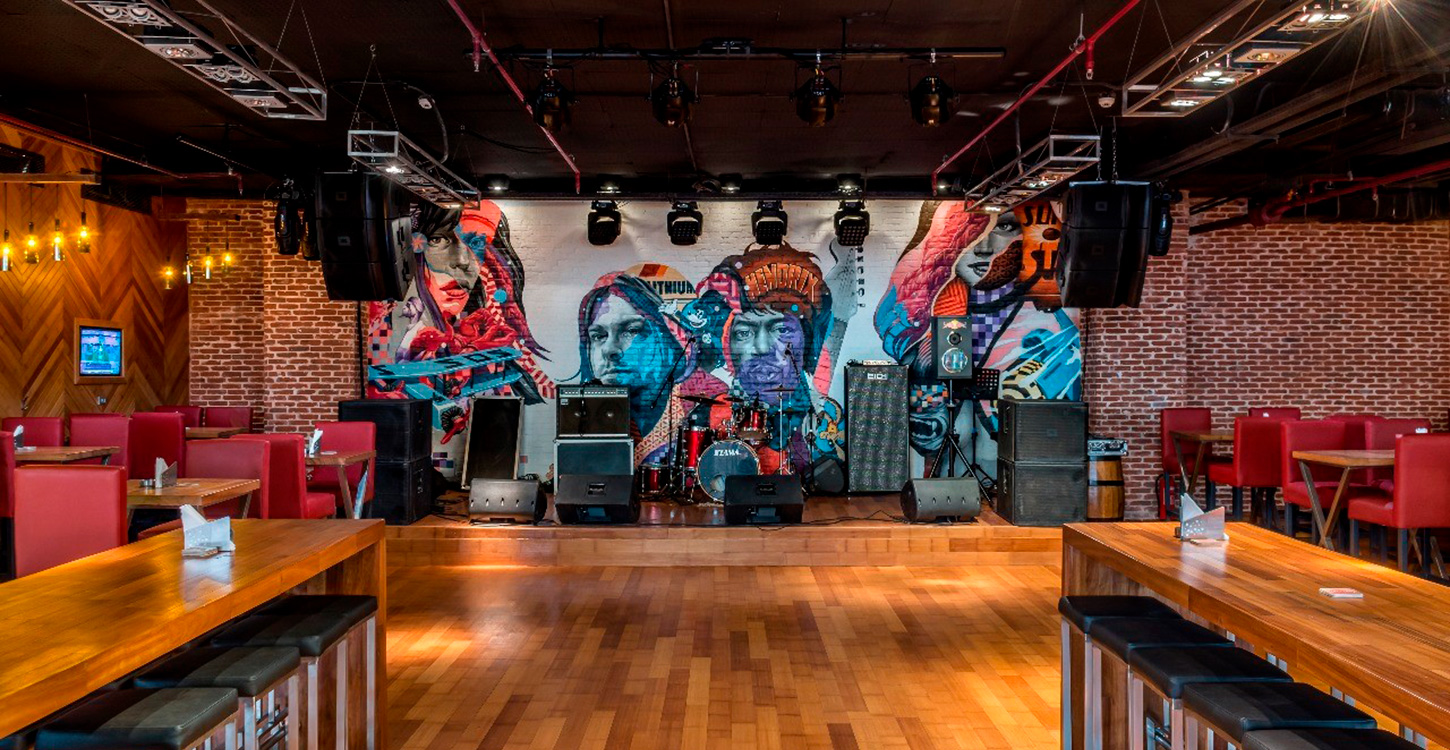 If you're looking for exciting all-week entertainment, delicious cocktails, exceptional ambience, and delectable comfort food, look no further than The Tap Bar & Grill. Situated in bustling Egypt, The Tap Bar & Grill has four branches and is the utmost perfect spot for relaxed brunches, chilled after work drinks or weekend celebrations and provides an unforgettable experience for all patrons alike. This incredible sports bar attracts residents and tourists from all over the world and is this year's winner of Luxury Lifestyle Awards in the category of Best Bar in Egypt.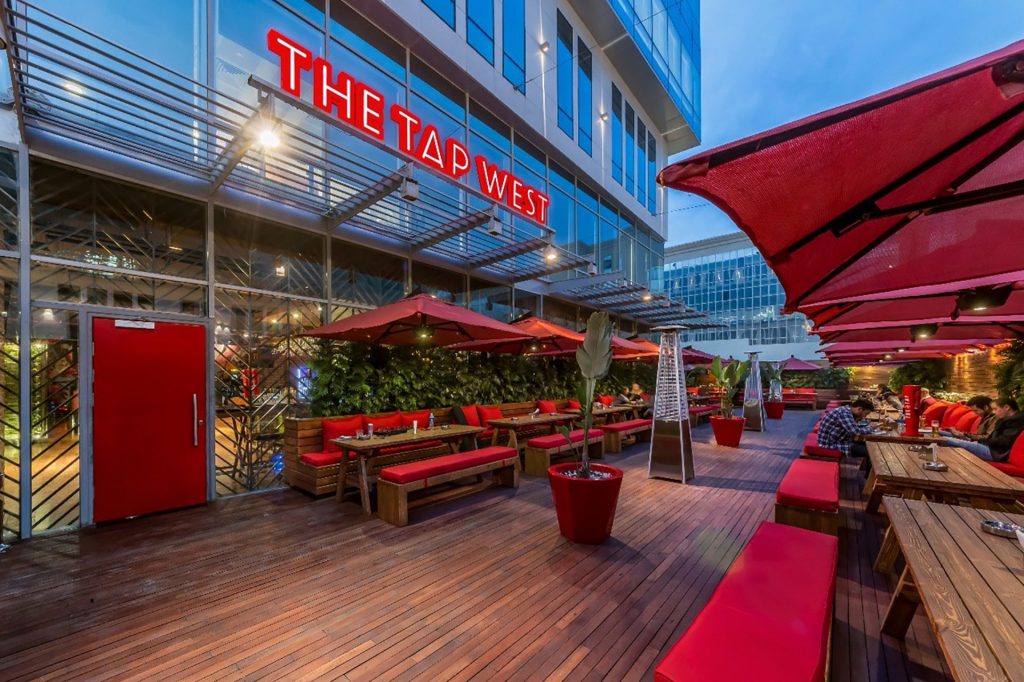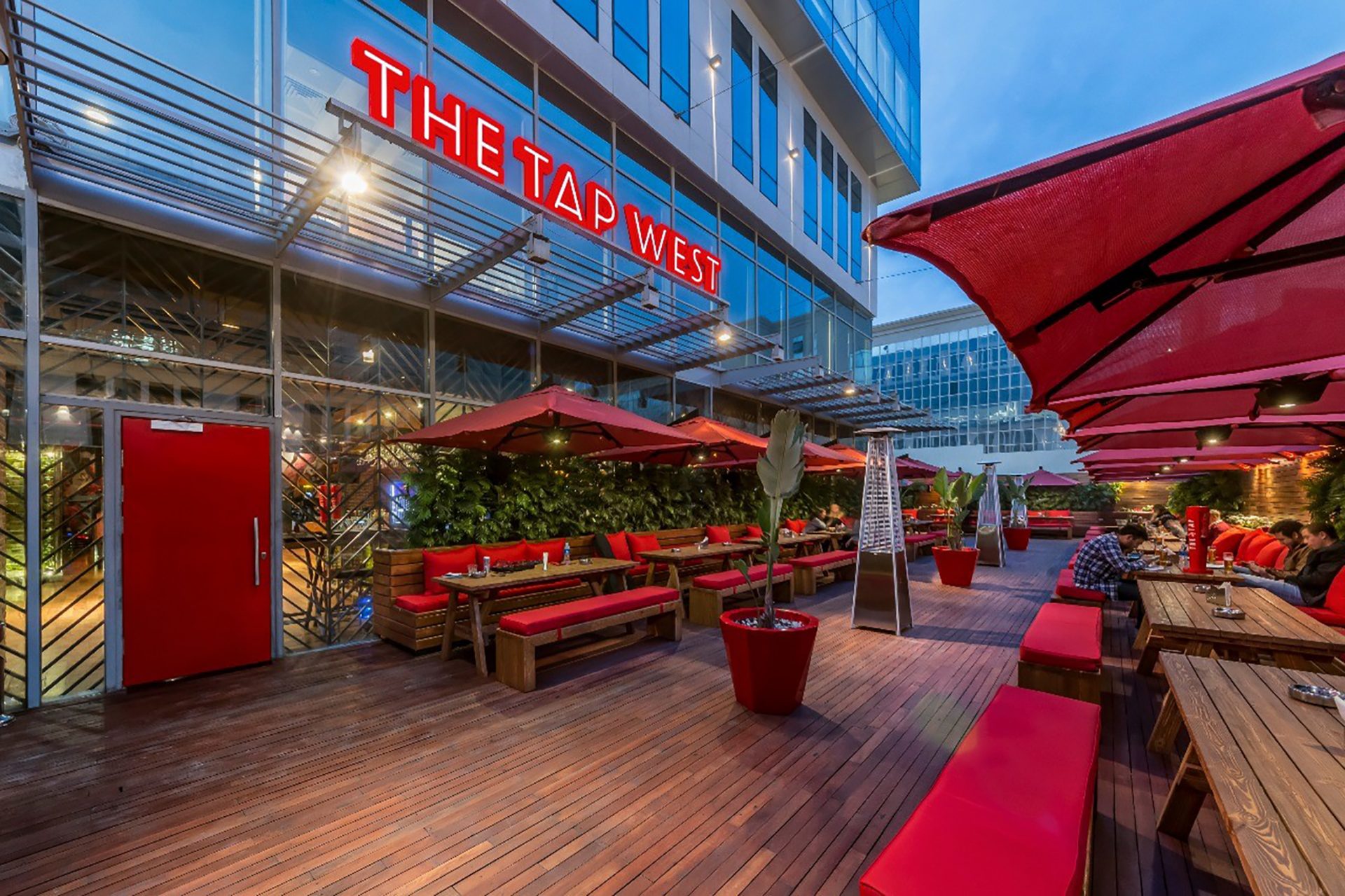 Founded in 2014 by seasoned hotelier Galal Elkerdani who has extensive experience in the beverage and food industry, Galal's vision was to create a trendy sports bar where all types of people from all over the world can enjoy an array of entertainment, delicious food and most importantly premium quality beverages and cocktails. Galal's first branch is in Maadi and is 250m2 and can accommodate up to 200 guests. The second branch is situated in the east in New Cairo and is both an indoor and outdoor branch, with the indoor area being 360m2 and the outdoor area is 400m2 and can accommodate up to 600 guests. The third establishment is situated in the west and has an indoor area of 400m2, an outdoor area of 400m2 and can accommodate up to 700 guests. The last establishment is situated in the north coast of Marassi and only operates during summertime. There is an outdoor area of 1600m2, and this outstanding property has an outdoor pool and an incredible option to order divine beverages from an impressive three bars. Galal's efforts and inspiring entrepreneurship has allowed for him to expand The Tap Bar & Grill to these wonderful four locations and the first three locations have fully equipped stages that contribute to a world of entertainment and fun.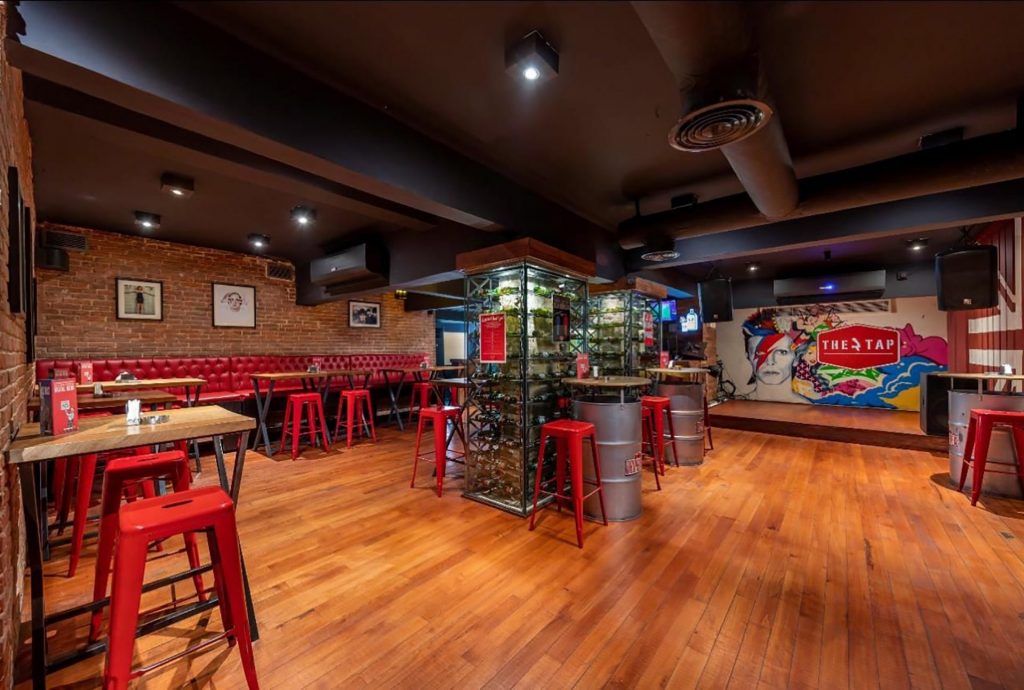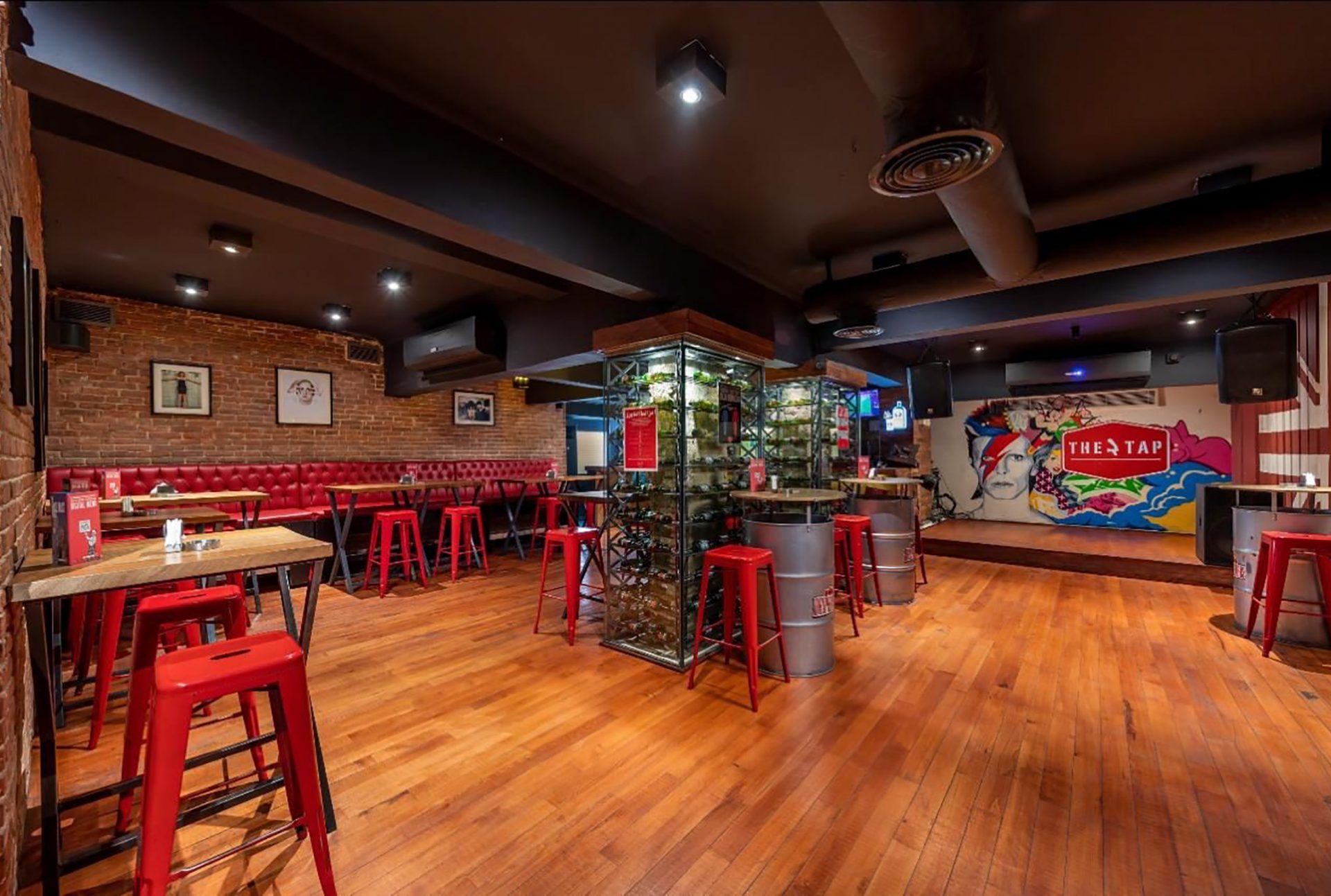 The Tap Bar & Grill aims to serve the most exquisite beverages and comfort food, while maintaining a unique feel with provided excellent service, while still catering to the mass market. The establishment offers an extensive cocktail and beverage menu modeled and inspired by an American Sports Bar. The bar uses premium spirits and the finest liqueurs, juices, bitters, and other specialty ingredients. The bar is set for cocktail connoisseurs with a fine selection of drinks to choose from for even the most discerning guests. From salted caramel martinis to an impressive 3-liter beer tower, to Sangria to fine wines, there is something on the menu for anyone and everyone.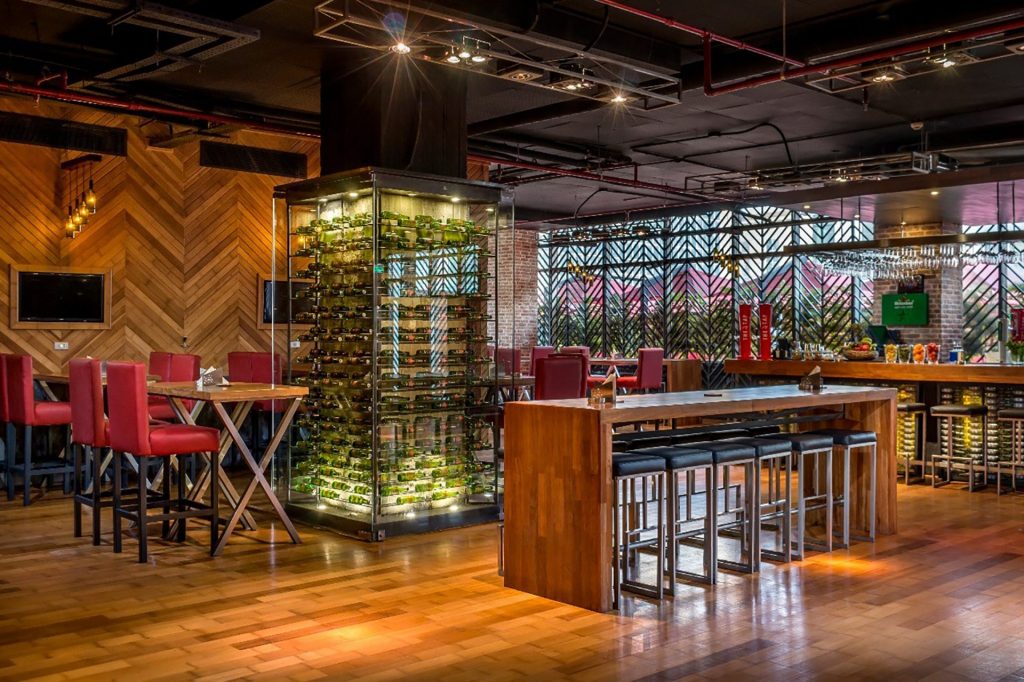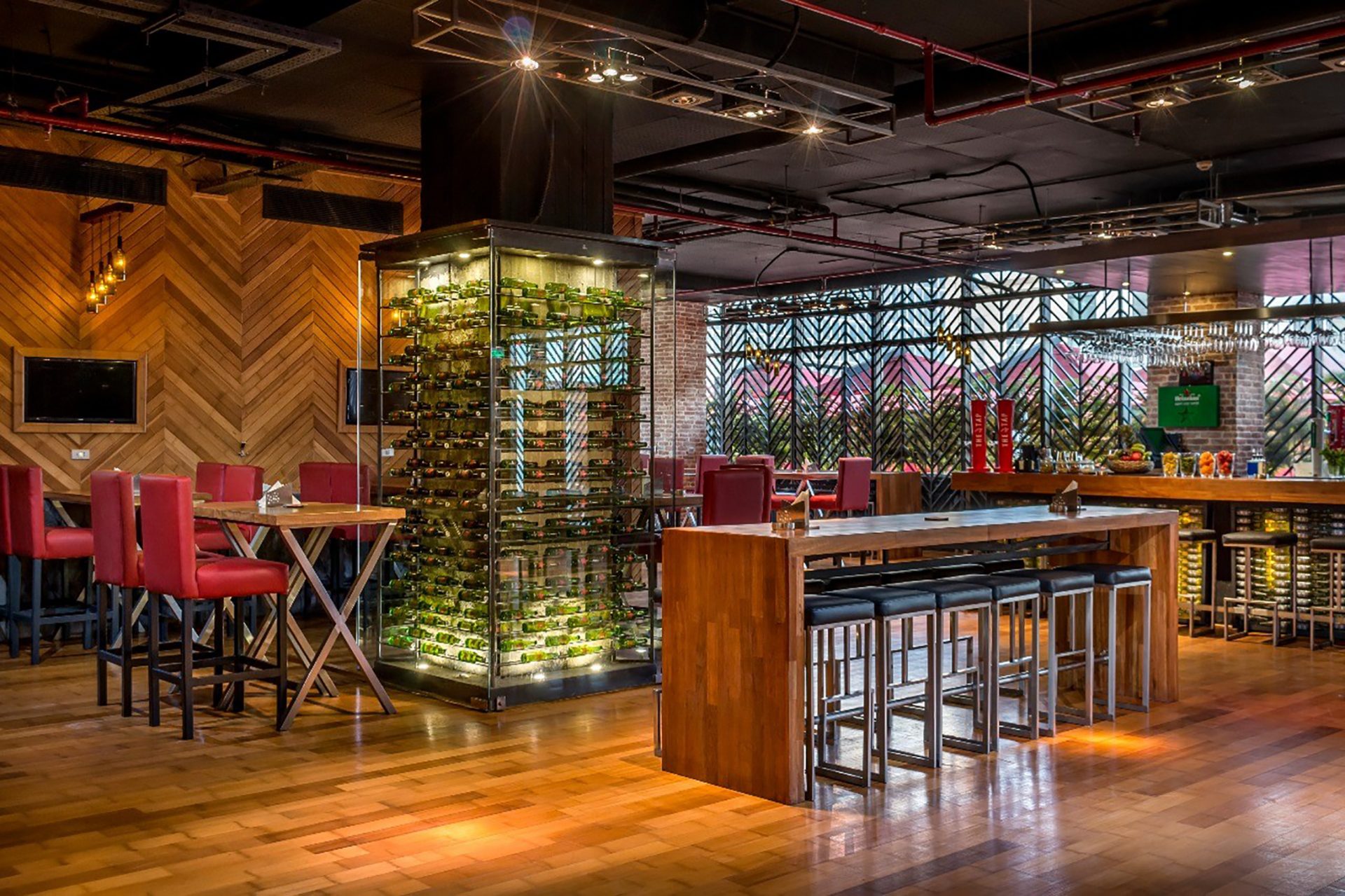 All four establishments have similar interior and exterior designs modeled after an American-themed entertainment area. With the use of red being the main color theme, patrons can sit back and relax on beautiful wooden chairs and couches adorned with red cushions providing the utmost comfort. Red bar stools add to the theme throughout the bar areas and the use of modern lighting creates a classy, peaceful, and relaxed atmosphere, and when the live bands and musicians are performing, the lighting changes accordingly to create a party atmosphere so that patrons can dance the night away. The use of wine barrels as tables creates a unique bar environment and there is incredible artwork to be viewed and contributes to a great conversation starter over drinks with friends.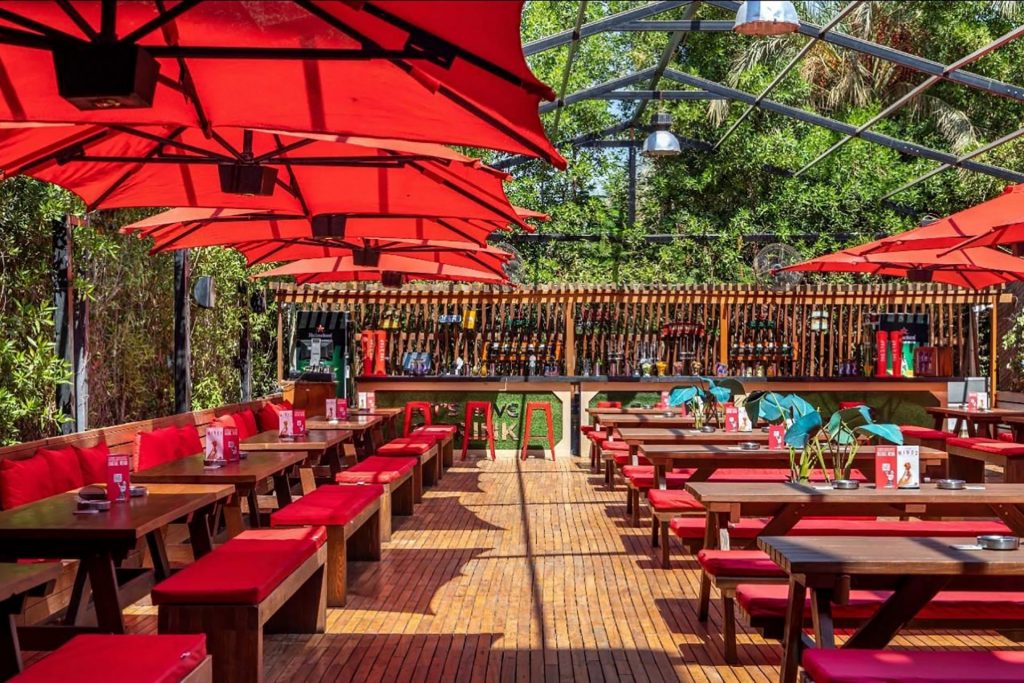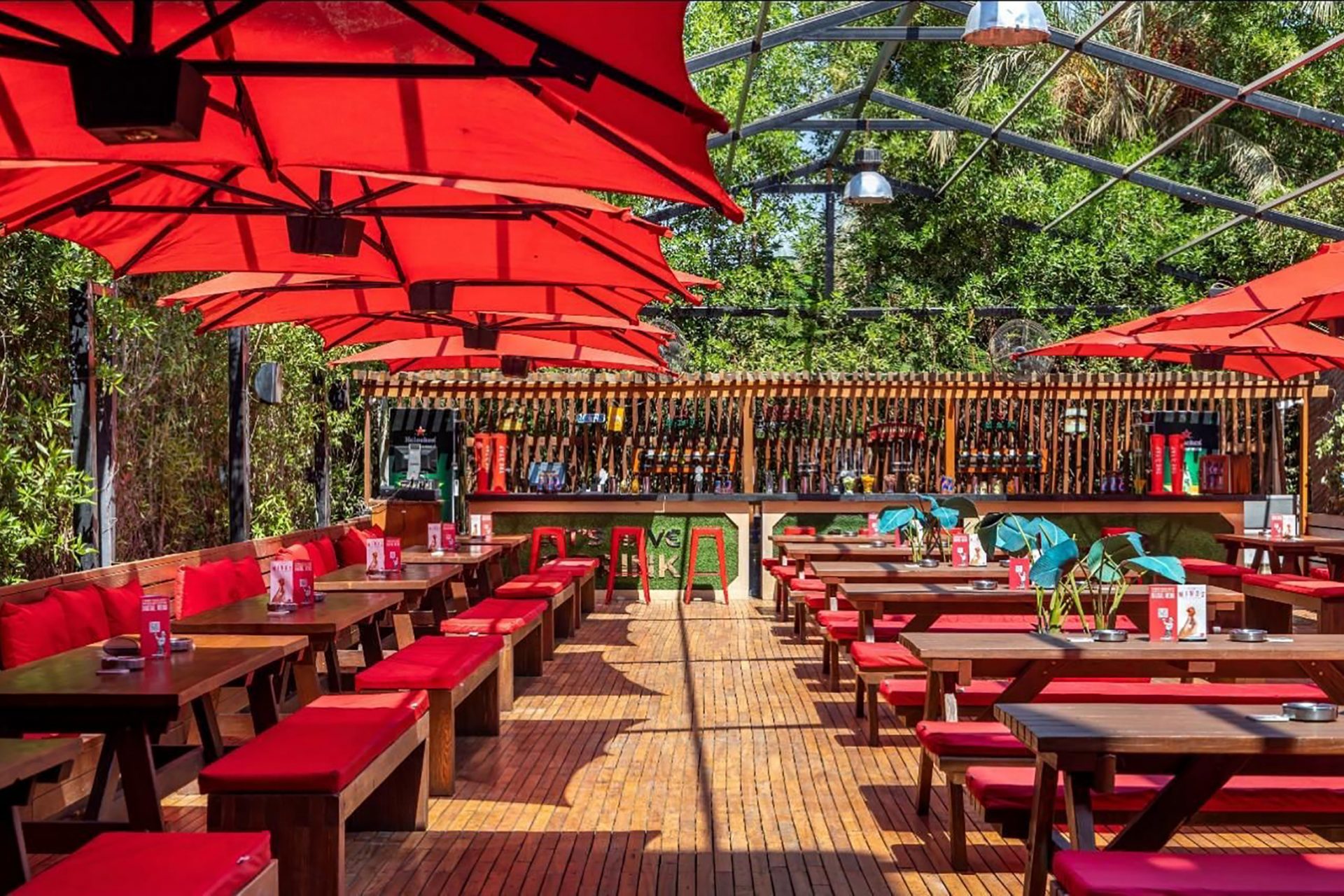 The exterior of each establishment coordinates effortlessly with the interior as red umbrellas and red cushioned couches along with wooden flooring is seen throughout. The Tap North is the only venue with a pool which adds to a summer of fine wines, base lines, and water fun whilst patrons enjoy delectable cocktails and high-quality meals.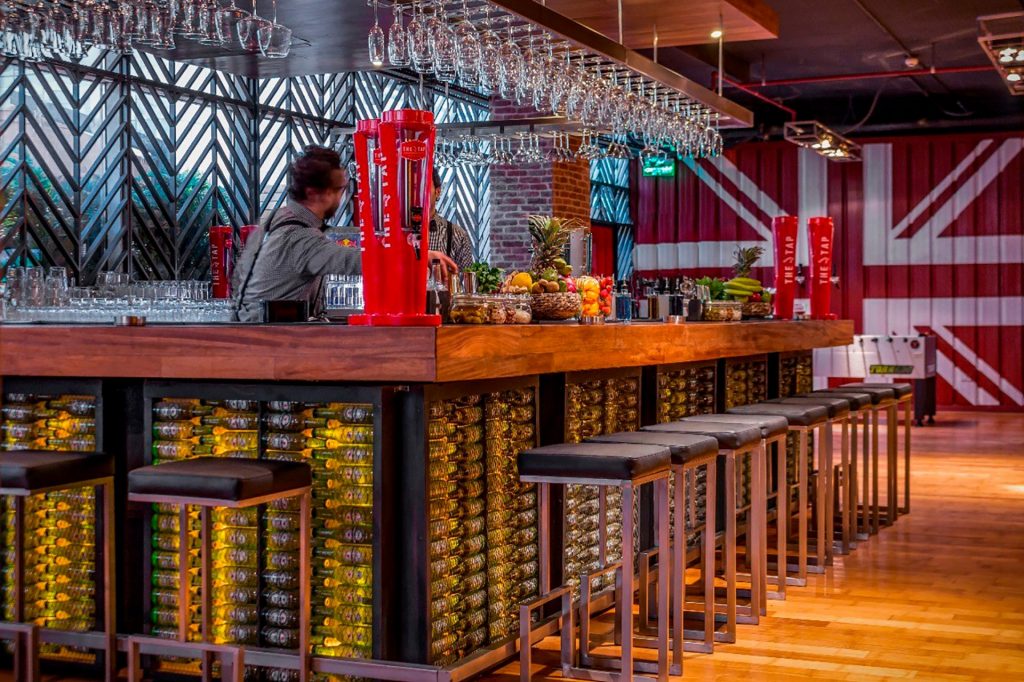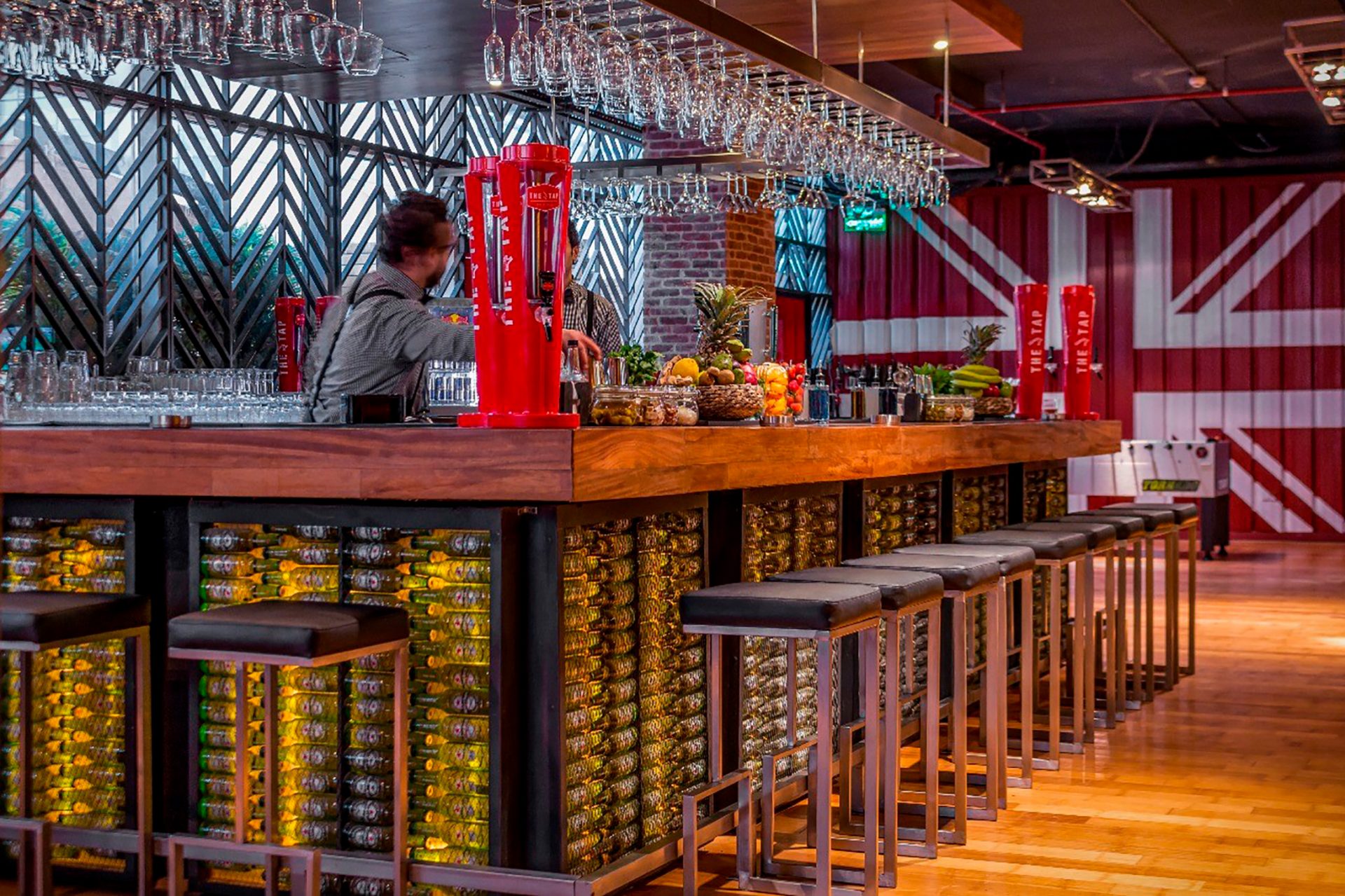 The Tap Bar & Grill provides a sensational atmosphere for all types of people. The extensive menu offers an array of unique beverages for cocktail, wine and beer lovers as well as premium quality food such as American styled main meals like the bucket of wings. Patrons can also choose between a fine selection of fresh seafood and salads. Whether you are looking for business or pleasure, you can enjoy both at The Tap Bar & Grill with the option to choose between four impeccable establishments in Egypt.