Supreme five-star luxury in a dream setting with far-reaching panoramic sea views at Villa Extravaganza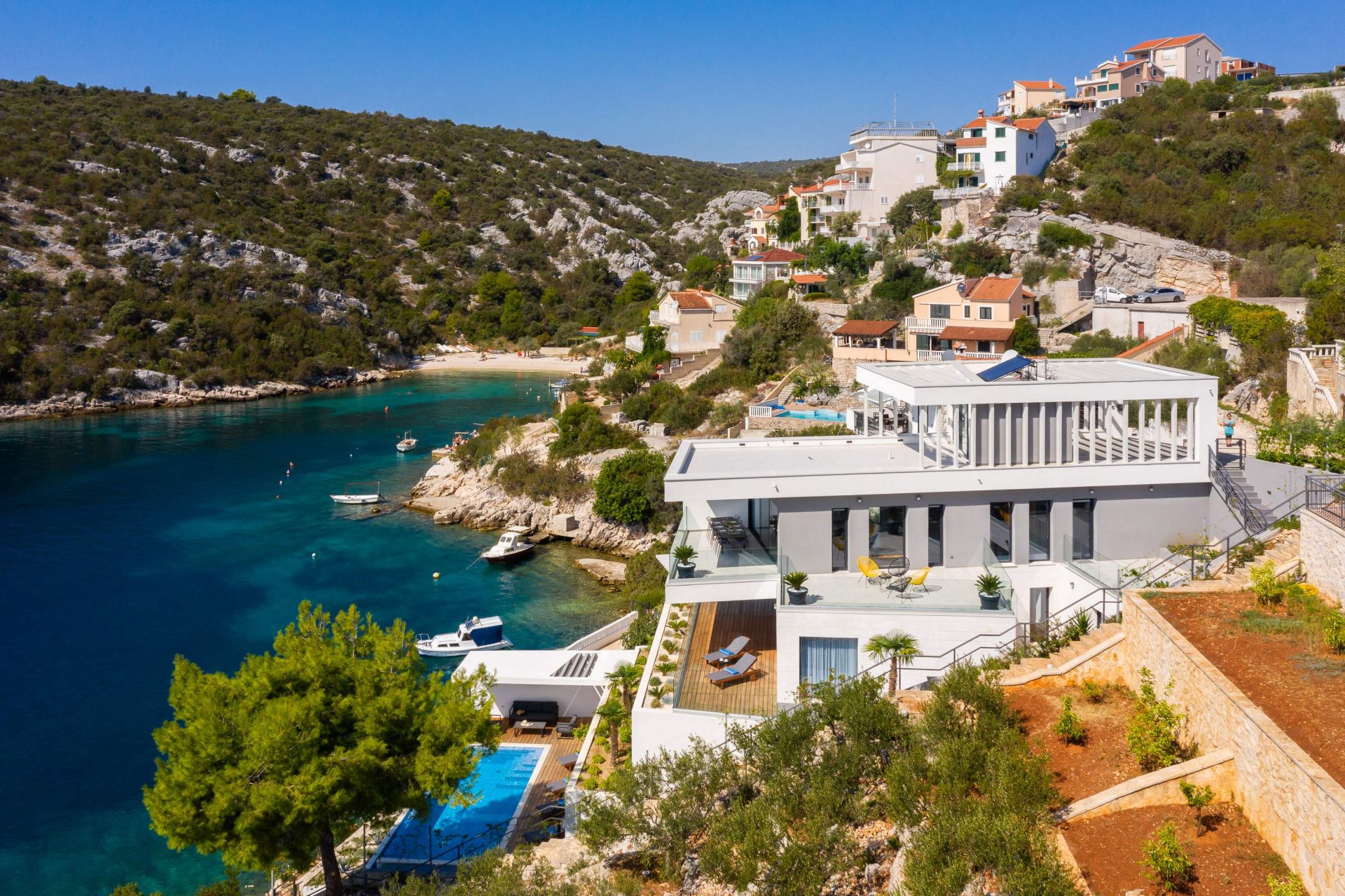 As well as providing its guests with the ultimate in secluded hideaways, the beachfront Villa Extravaganza also offers the best of contemporary, elegant interiors with incredible attention to detail in every aspect of the design and the best in modern conveniences available. The truly spectacular, expansive sea views complete the dream villa experience. This is why the aptly named Villa Extravaganza has been selected after in-depth research by the experts at Luxury Lifestyle Awards as a winner in the category of Best Luxury Beachfront Villa in Europe for 2021.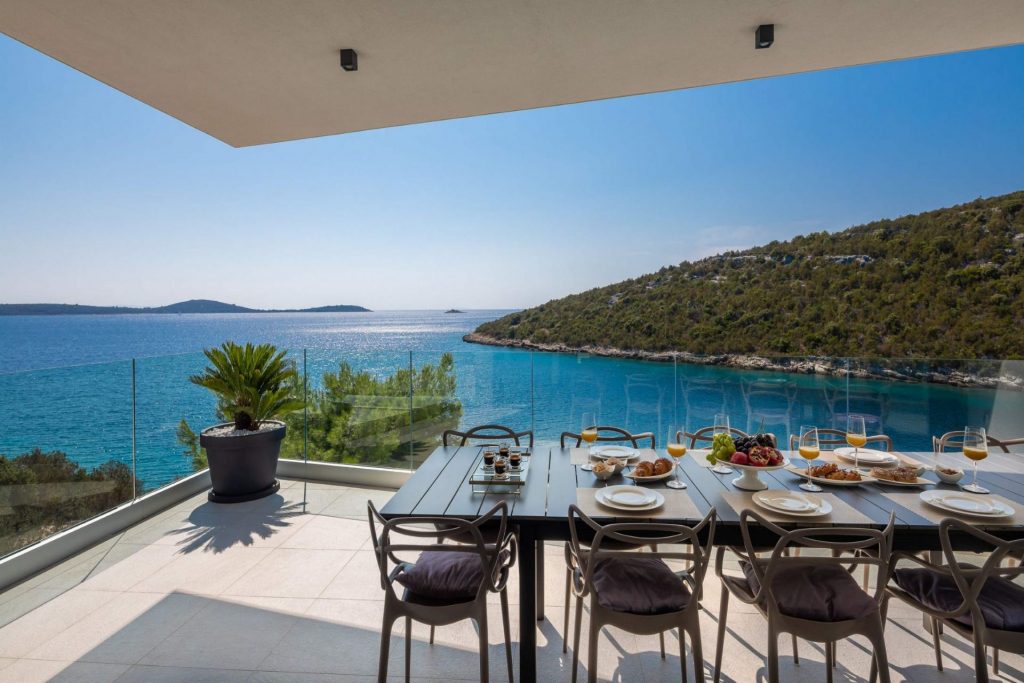 The property is located in the secluded bay of a charming fishing village near Trogir in Croatia. Set in a lush natural environment with amazing gardens and scenic beaches close by, it also has easy sea access. And while offering the ultimate in privacy and seclusion it is also only a short drive away from numerous cultural and historical attractions in Trogir and Split which are recognised on the UNESCO World Heritage list. So there's plenty to explore in the region.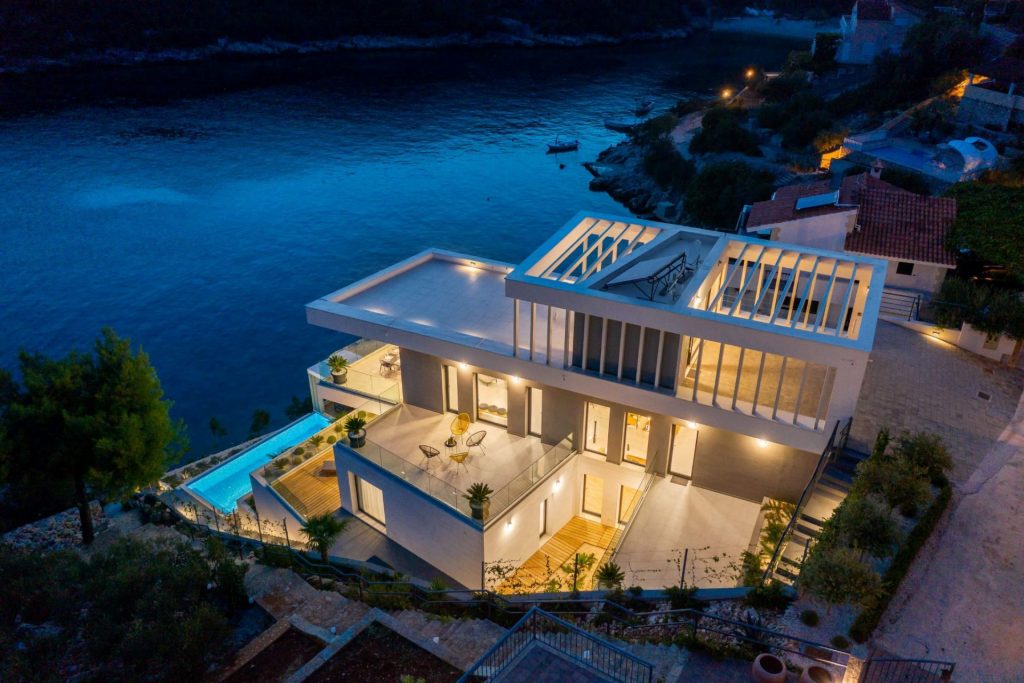 The beachfront villa itself offers everything you could dream of for a relaxing and comfortable getaway. On the first floor the 300 square metre living space has a plush seating area and floor-to-ceiling windows, making the most of the azure views. It comprises of a living room, indoor dining area and fully equipped state-of-the-art kitchen. Doors lead straight out to an expansive sea-facing terrace with large dining table, ideal for elegant al fresco celebrations with breathtaking views. The terrace also offers an outdoor kitchen space and barbecue area.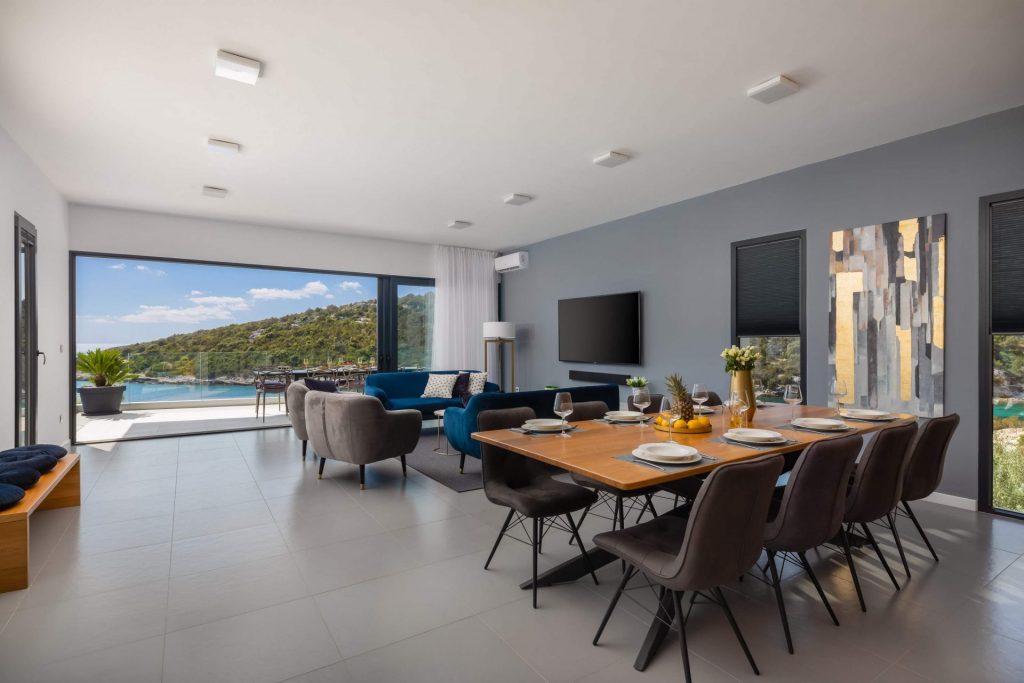 The four spacious double bedrooms with super king size beds all include opulent white marble en suite bathrooms with huge walk-in showers. There's also a range of other fantastic amenities on site. In the courtyard, the sparkling, heated pool is surrounded by a lounge area, complete with comfortable sun loungers, coffee tables and seating for lazy poolside days. It also offers hydromassage facilities. For the active at heart there's a well-equipped gym and there's also a sauna for extra detox time.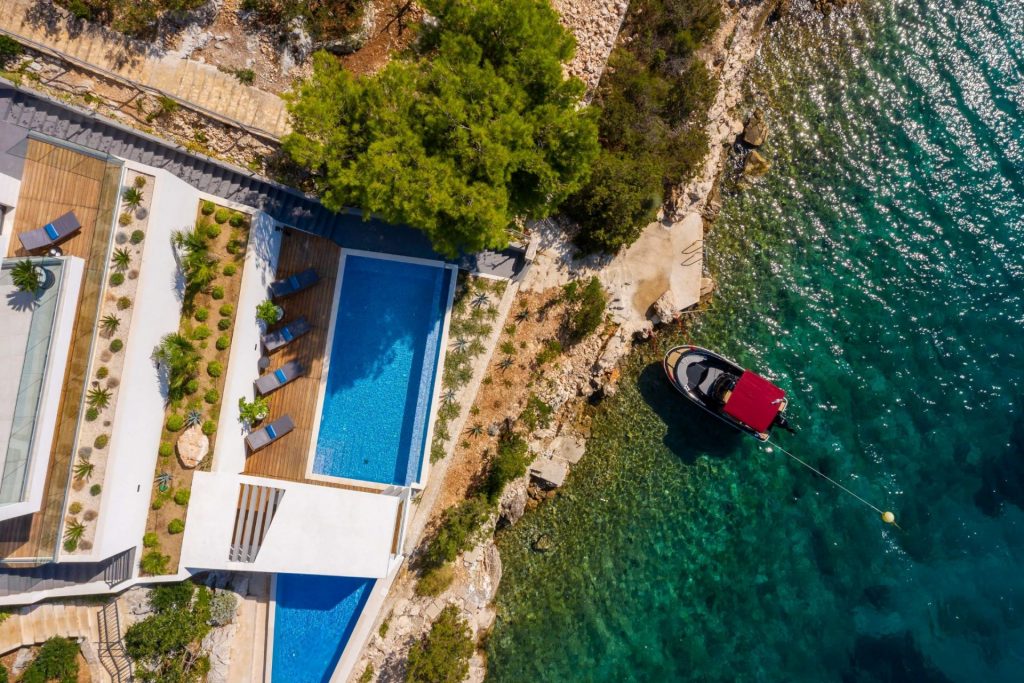 Guests can also enjoy private parking and Apple TV with a wireless surround sound speaker system. Free Wi-fi and air conditioning are provided throughout the entire property. Everything for supreme comfort and relaxation, making for a superlative rejuvenating and memorable holiday in the captivating Mediterranean – all in an unbeatable, elegant setting on high.