Sharq Village & Spa, a Ritz-Carlton Hotel – An Enchanting World of Service and Luxury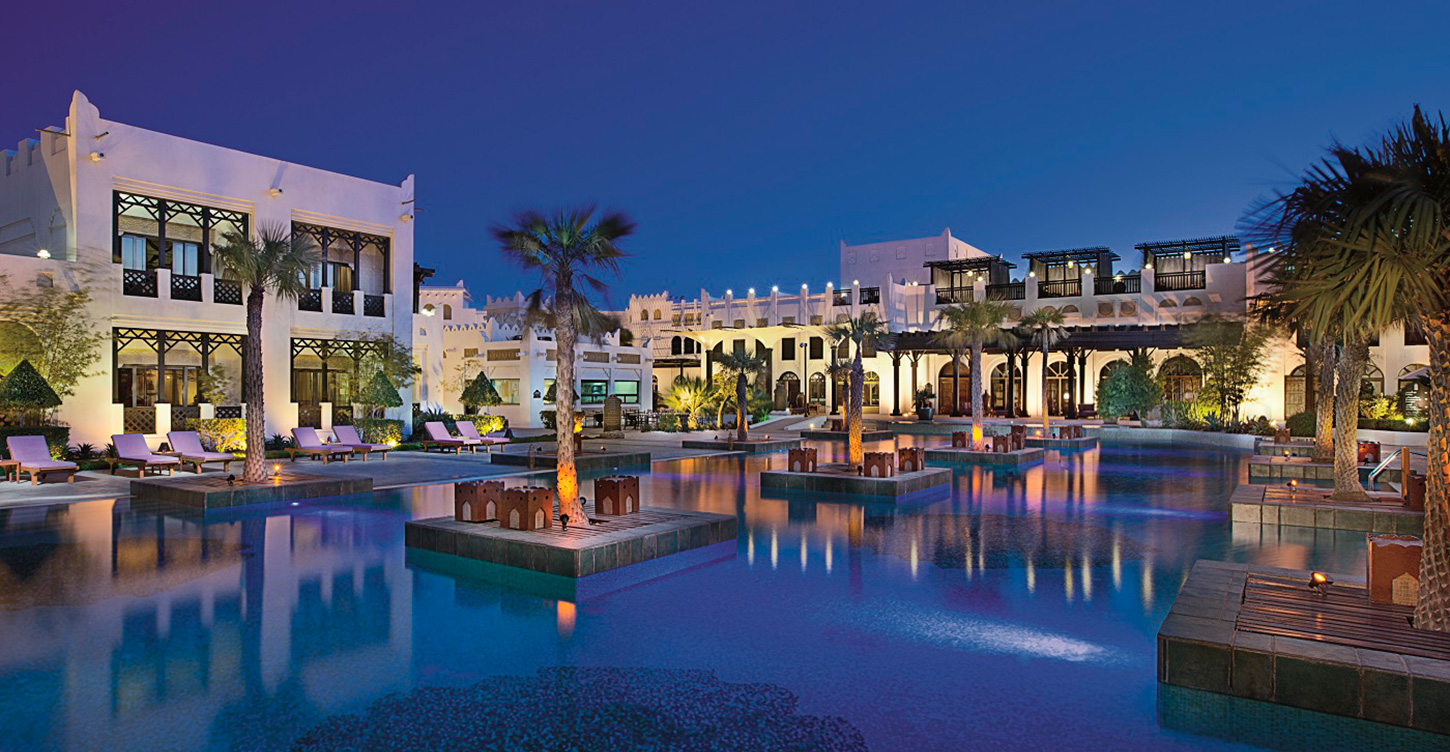 Qatar and the city of Doha merge a deep-rooted heritage of traditions with cosmopolitan experiences and innovative design to provide an enticing fusion of West and East. Sharq Village & Spa, a Ritz-Carlton Hotel is just the place to experience this. The Doha resort is a tranquil coastal retreat situated along the peninsula. It is inspired by Qatari heritage and is modeled against traditional village-inspired architecture. The resort features 14 sophisticated villas set over two stories and there are a total of 174 suites and rooms with intimate courtyard settings which reflect the years of deeply rooted Qatari heritage, perfectly. Guests have access to their own private beach, pools, fountains, courtyards, and gardens while traditional elegance and luxury comforts can be expected as The Doha Skyline can be seen in a picturesque backdrop from the hotel.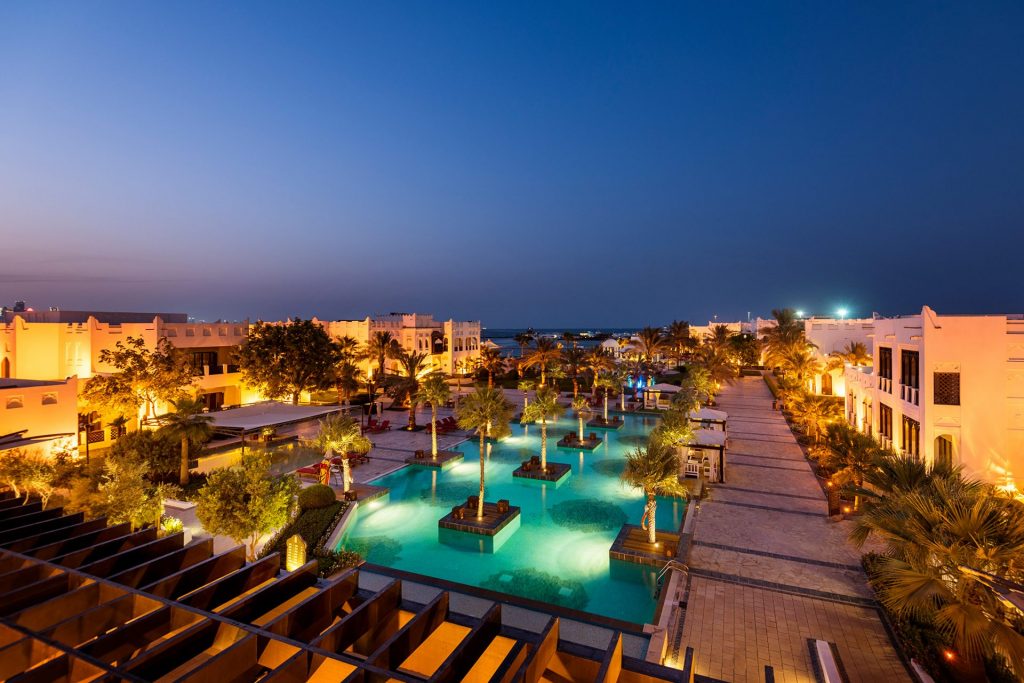 With an attempt to replicate a desert village, the beachfront property is one of its kind in Qatar. With 300 meters of private beach, sophisticated meeting places, three outdoor pools, world-class dining experiences and an exceptional spa, the resort is ideal for leisure. Sharq Village & Spa, a Ritz-Carlton Hotel has been recognized by experts this year and has been awarded by Luxury Lifestyle Awards in the categories of Best Luxury Private Beach Resort in Qatar and Best Luxury Family Beach Resort in Qatar.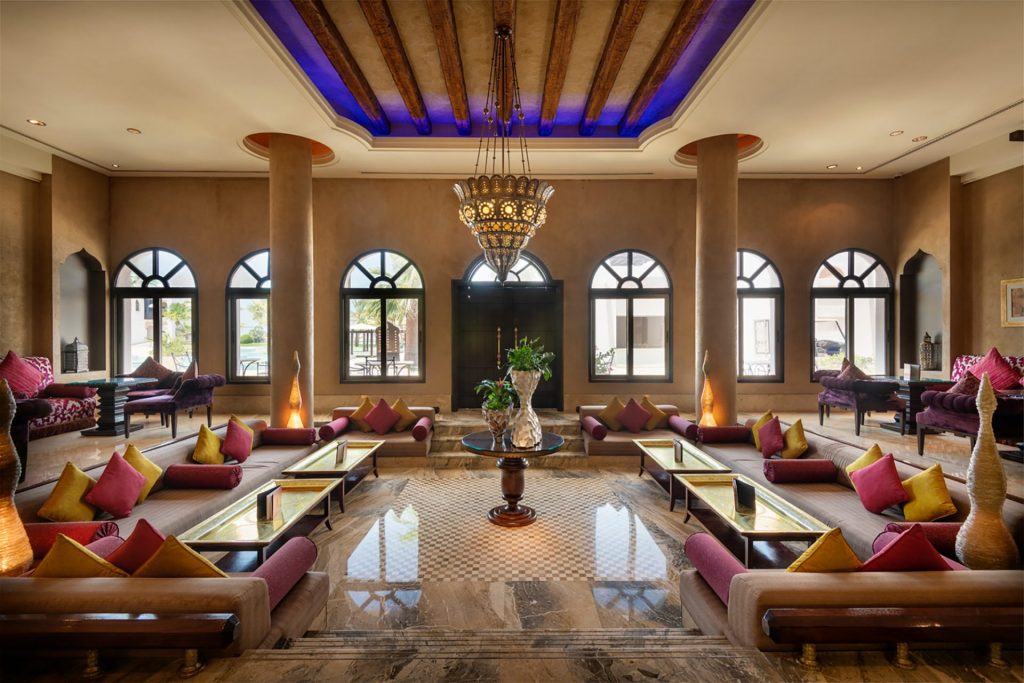 Boasting over 6,500 square meters, the Spa at Sharq Village Hotel offers 23 unique treatment rooms and is modeled against a traditional Qatari Village with winding alleyways to create an aura of mystique and calm. The spa is fitted with a fitness center, yoga and spinning rooms as well as a dedicated ladies only area, all-encompassing a sense of tranquility and well-being. Guests can spoil themselves by selecting deep muscle massages, body wraps and facial treatments by Amalia which ensure revitalization of body, mind, and soul. In addition to the Wellness Centre, there is also a salon that offers hair, make-up, and nail services.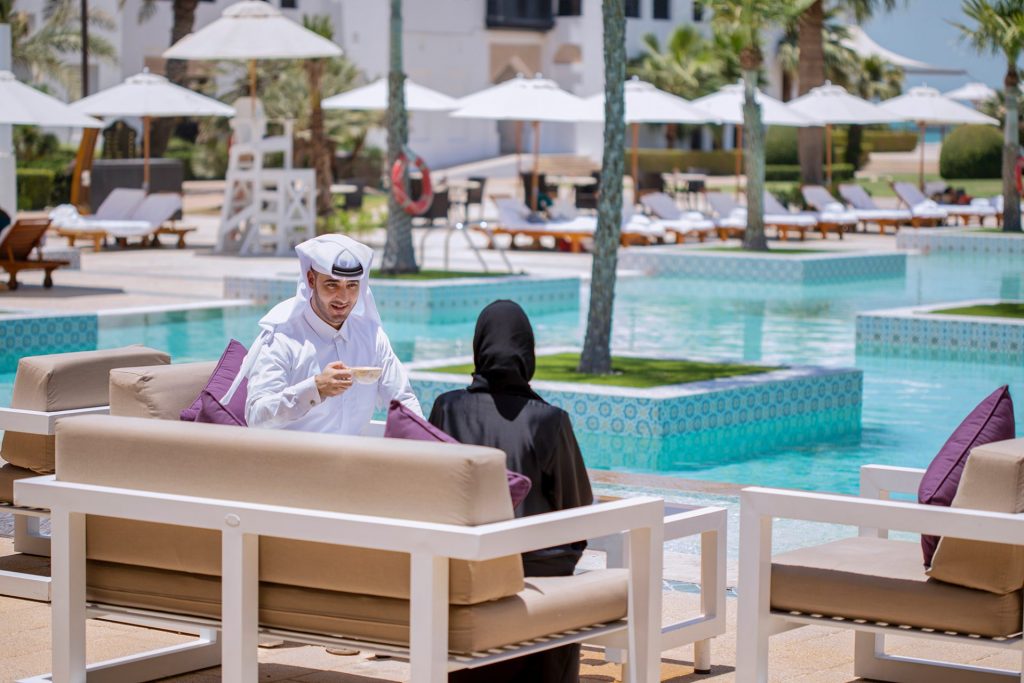 Sharq Village & Spa, a Ritz-Carlton Hotel is re-imagining the culture of nightlife and dining by offering an ever-evolving environment of unique experiences to meet and exceed the expectations of Doha's well-travelled people. Guests can experience and amalgamation of whimsical Persian fare and Levantine cuisine set against Latin-inspired spaces to more contemporary beachfront lounges. Parisa Restaurant features contemporary Persian cuisine with an option to dine out on the beautiful terrace, Iris Doha offers upscale elegance in an indoor-outdoor setting while featuring a breathtaking view and handcrafted cocktails. Al Liwan Restaurant offers buffet-style fine dining options that are not limited to and include Qatari, Lebanese, and Asian inspired dishes. There is also an option to enjoy 24-hour in room dining service.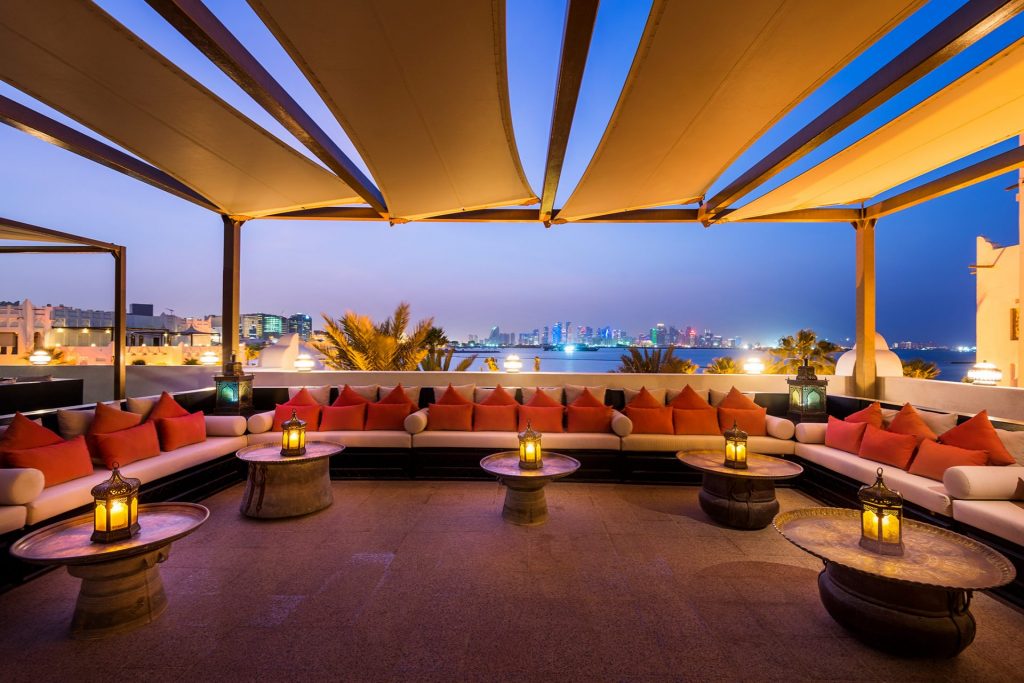 The resort offers a wide variety of luxury facilities and services. There is over 2,500 square meters of event space that includes a spacious foyer, two ballrooms, four meeting rooms and two sweeping outdoor garden venues. Furthermore, guests can experience luxurious 44-thread count down comforters as well as custom-designed pillow-top mattresses, large bathrooms, rainforest showers, marble counters and flooring, 55-and 65-inch flat screen TV as well as high-speed broadband internet and WiFi access. Guests can also enjoy housekeeping and laundry services making this resort perfect for travelling families who require relaxation and luxury experiences.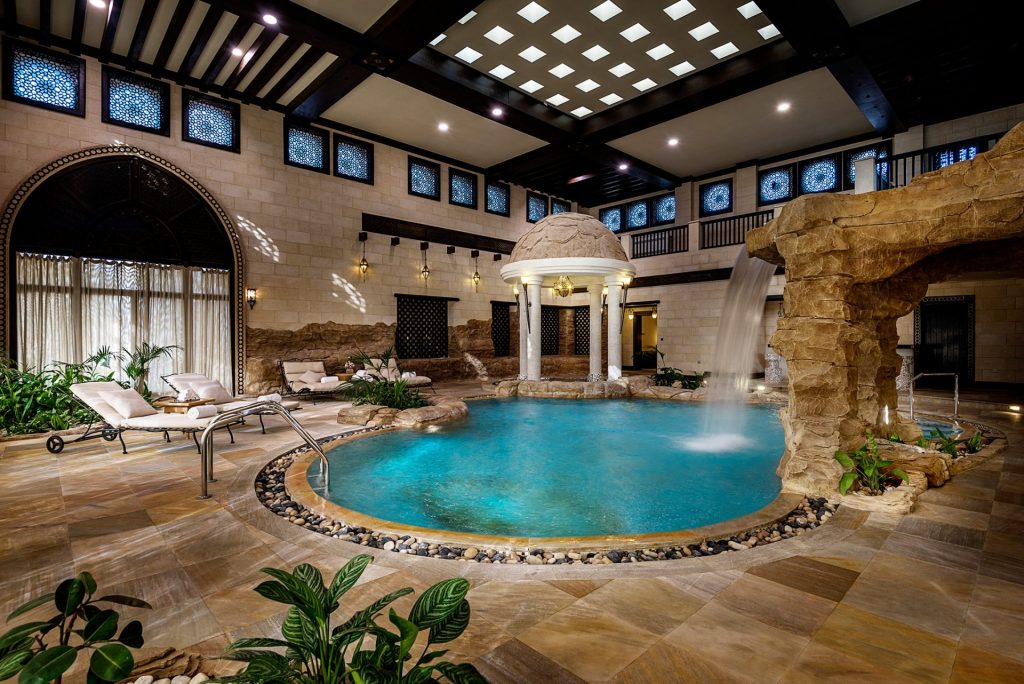 Sharq Village & Spa, a Ritz-Carlton Hotel offers a wide variety of activities and attractions for guests including beach and pool access, watersports, and resort memberships. Families with children have an option to choose the Ritz Kids program which is designed to introduce children to the culture and environment surrounding Doha. Guests are also able to explore the main landmarks and points of interest in Doha with the option of planned trips which offer the best tips in terms of itineraries and advice on what to pack for planned trips. The resort is known for its legendary service paired with the perfect blend of privacy and access to exceptional dining, leisure, and wellness experiences. Sharq Village & Spa, a Ritz-Carlton Hotel encompasses an idyllic getaway for international and local travelers alike.