Palomino Architects Is the Go-to Luxury Design Expert for Real Estate in Mallorca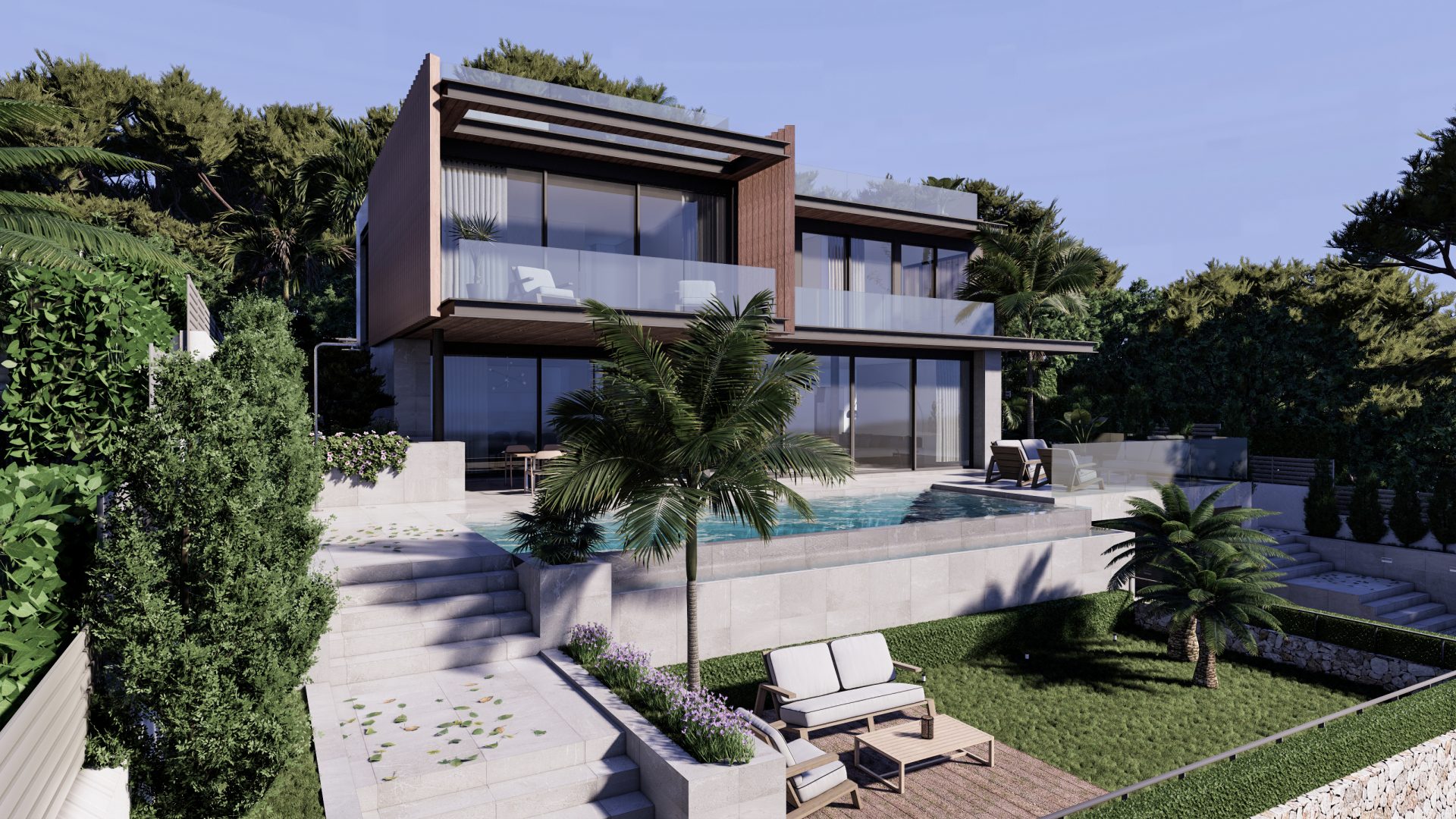 2021 will end on a positive note for the team at Palomino Architects, after the famed architecture firm was awarded the coveted – and hotly contested title – of Best Luxury Architect Studio in Mallorca by Luxury Lifestyle Awards'. 
The awarding of Palomino Architects could not have come at a more appropriate time, as this Mallorca-based studio is about to celebrate its 20th anniversary, having been established by principal architect Alejandro Palomino in 2002. Since then, the highly popular studio has solidified for itself an outstanding reputation among the upper crust of Mallorca island, which is known for the opulent tastes of its residents.  
Palomino studied architecture in Madrid, Spain, after deciding at the age of 14 that he was interested in this field, despite not really understanding, he says. Interestingly, Palomino's parents met as students at the faculty of architecture in Madrid so it is safe to say that architecture runs through his blood.  
Palomino Architects is a hub of design excellence, boasting a team of exceptionally talented professionals. Although they team is relatively small, roughly 10, over the years they have worked on over 90 projects spanning single and multi-residential units and commercial projects.  When it comes to Palomino Architects, the adage 'dynamite comes in small packages' could not be more relevant.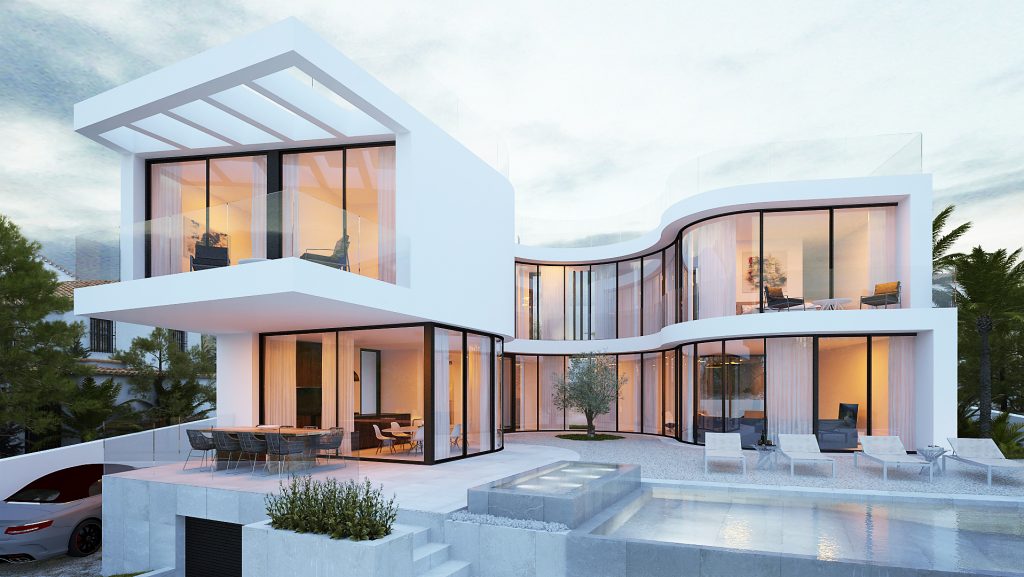 For Palomino and his team, designing dreams is at the heart of the work they produce – work that is authentic and that is centered on innovation. The studio provides services in architecture, interior design, turnkey and consulting. When it comes to architecture, functionality, technology and environmental friendliness are the key pillars upon which Palomino Architects base their creations. According to Palomino, "design and functionality have to unite in perfect harmony".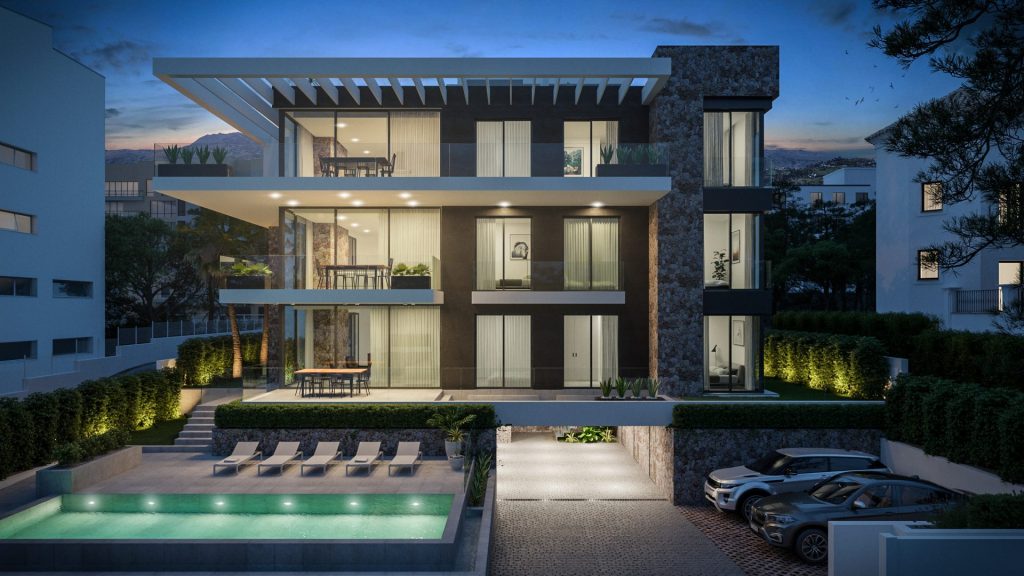 Palomino Architects' interior design capability is grounded in the importance of attention to detail. In fact, Palomino often says "details are what make the difference". With regard to the studio's consulting arm, the firm can provide professional services to help clients see their projects evolve from being a concept to its final complete state. The beauty of working with this team of experts is that you can entrust them with the supervision of your professional staff in order to achieve the best results, which they will certainly deliver.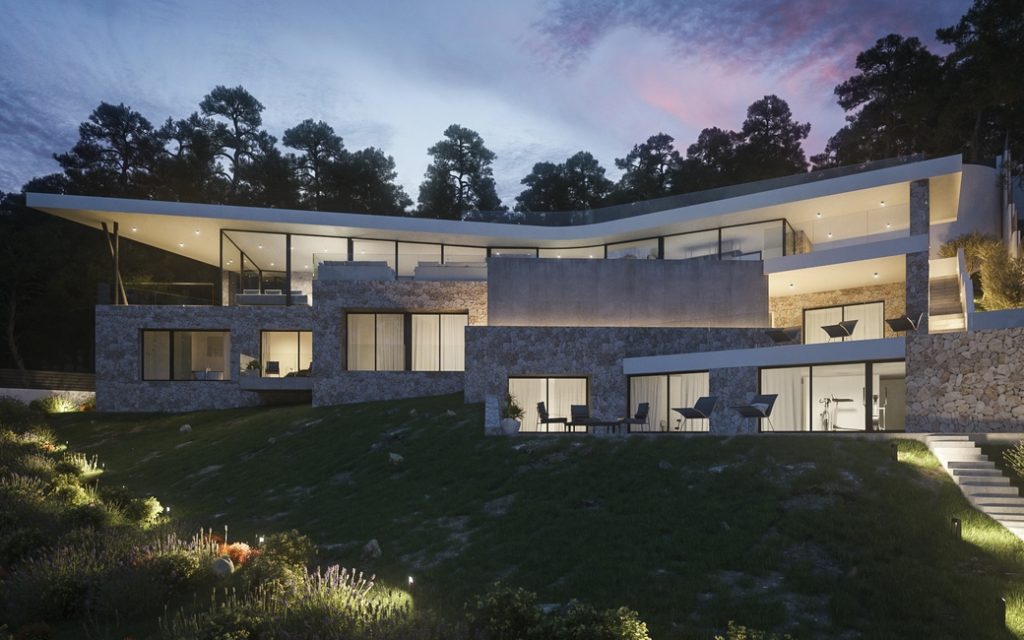 Over the last two decades, Palomino has built a reputation among Mallorca's rich and high-profile individuals (including expats), who trust Palomino Architects to develop for them the finest, custom-made and contemporary living concepts to suit their very particular tastes. Palomino is very proud that his studio has worked with clients from over 20 different countries, including Germans, Scandinavians and Eastern Europeans.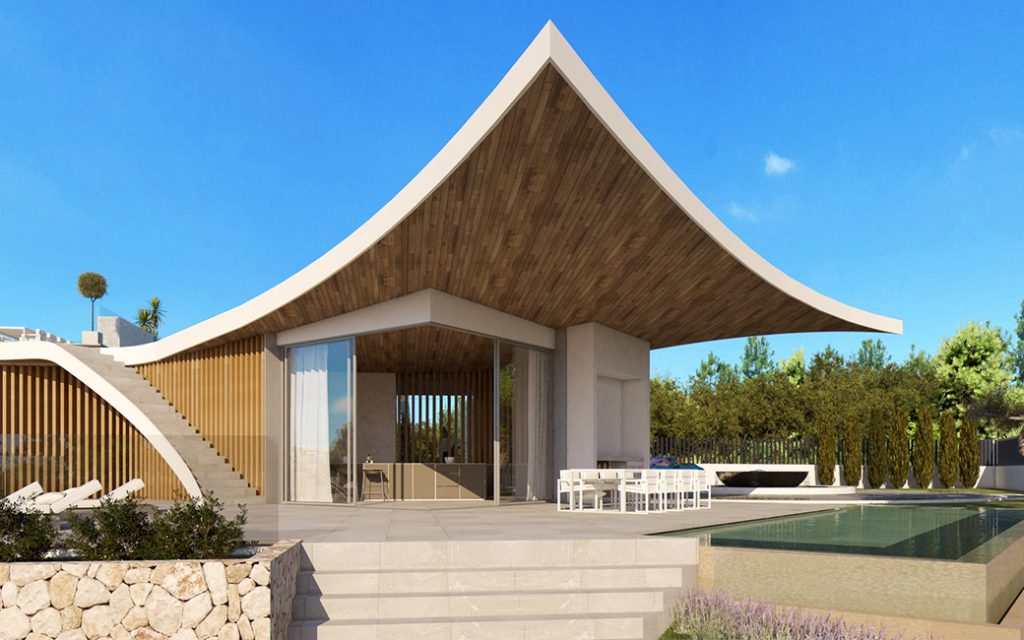 Palomino believes this global perspective is key to innovation and pushing the boundaries of what is commonly done on the island. "It's very important to me to take on challenging work that makes me think very hard about finding a solution. At this stage of my career, that is what I find fulfilling."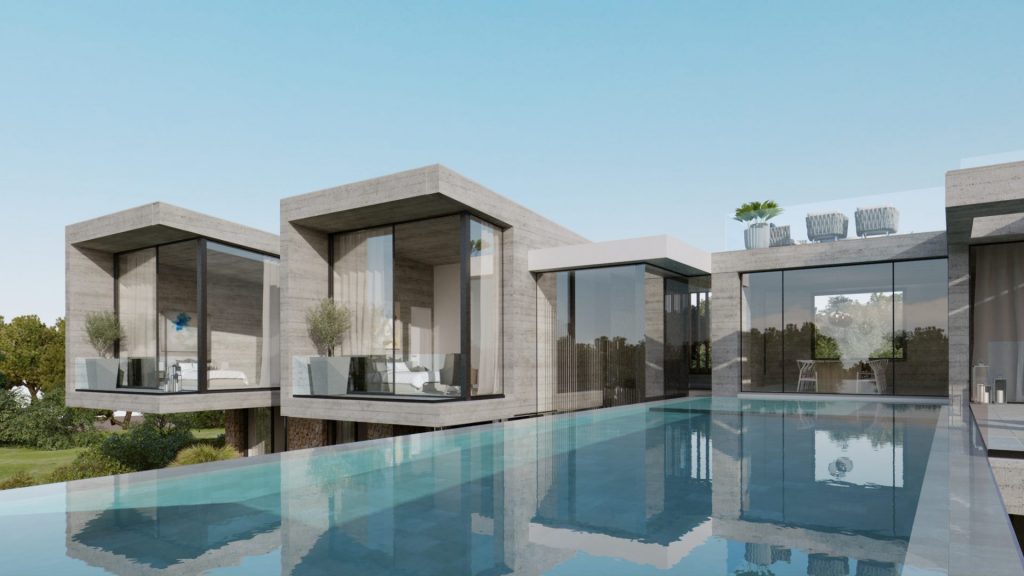 He goes on to say: "The more difficult a task gets the more enthusiastic I become. To build a house in a complicated environment, possibly situated on a steep cliff coast, I consider for example quite appealing. The more problems that need to be solved the better."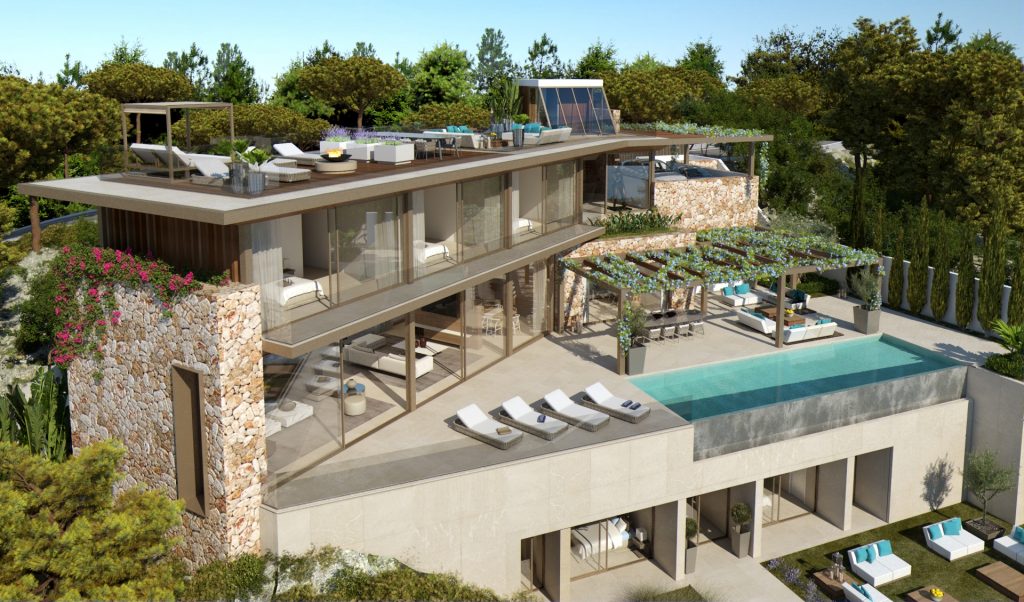 While residential designs are where Palomino Architects has found most of their success, their commercial endeavors have been just as impressive. The studio is behind the design of the Golf Santa Ponsa hotel (project area: 9 612,13 m²) and the retail spaces of Danish brand Bang & Olufsen (project area: 240,00 m²) and Espacio Scena (project area: 480 m²) in Palma de Mallorca.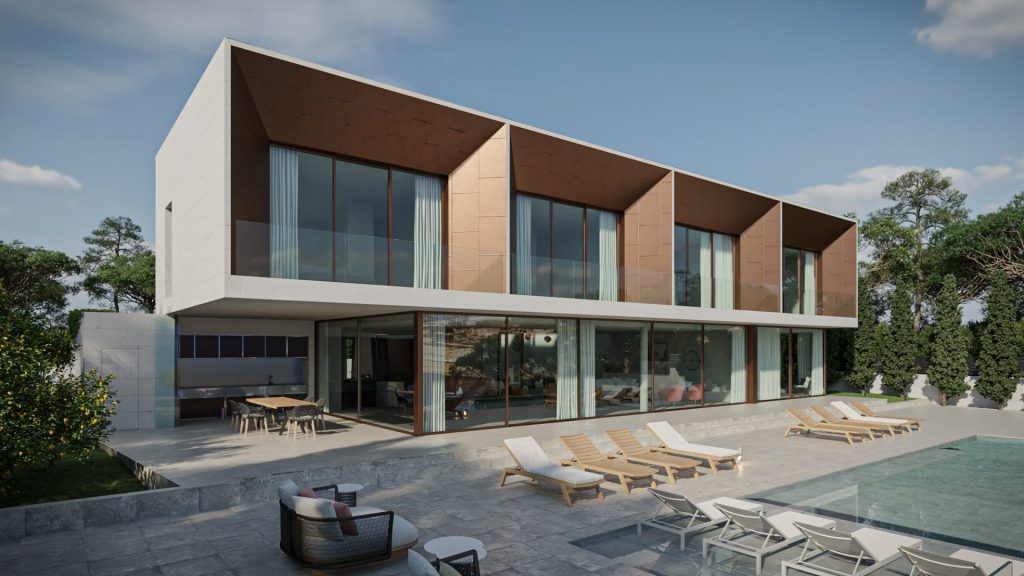 A key feature of the work by Palomino Architects is its clear understanding, respect and appreciation for the natural environment. The team has mastered the challenge of designing work that integrates the mountainous landscape of Mallorca while optimizing the natural light and sunshine that the island enjoys. Of course, sea views are a desire of all clients, which underpins Palomino Architects' signature use of glass and creating open spaces.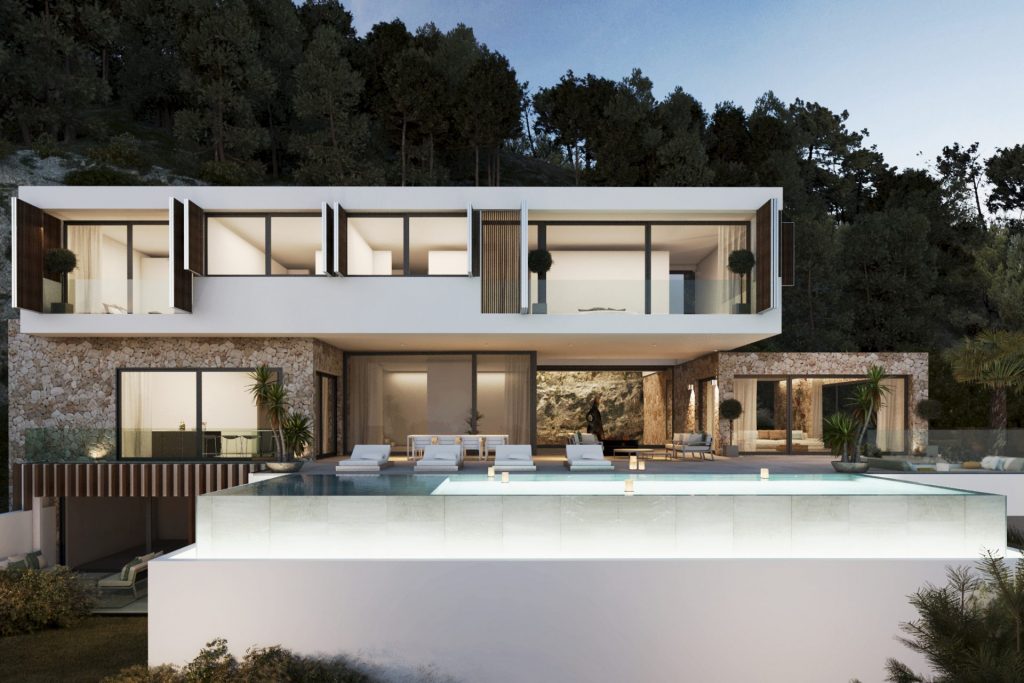 With almost 20 years of experience, Palomino Architects under the leadership of Palomino has achieved great success, and it seems very certain that the next 20 years will be as successful for the team.