Luxury Candles that Light up the Beauty of the World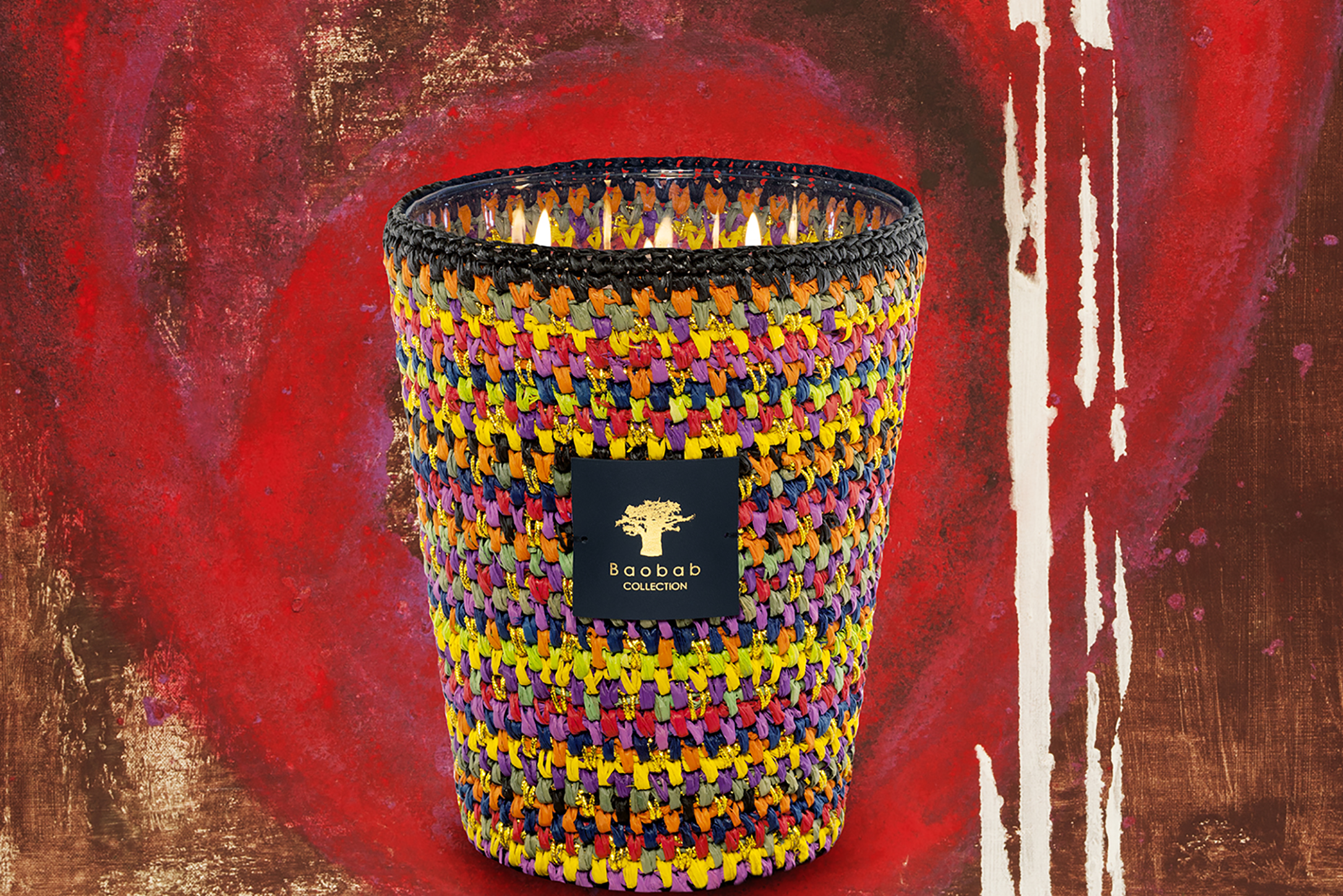 Inspiration can be drawn from anything. But only true artists can use inspiration to bring more beauty to this world. Especially beauty that can tell you a story without using words. Such as the candles from Baobab Collection, which are not only candles: each of them is a work of art with its own spirit, own scent, own story.
The candlelight of Baobab Collection was lit in 2002, and it was inspired by a charming Tanzanian landscape. But that was just a beginning, and now there are several magnificent collections of scented candles, that represent different sides of the beauty of our world.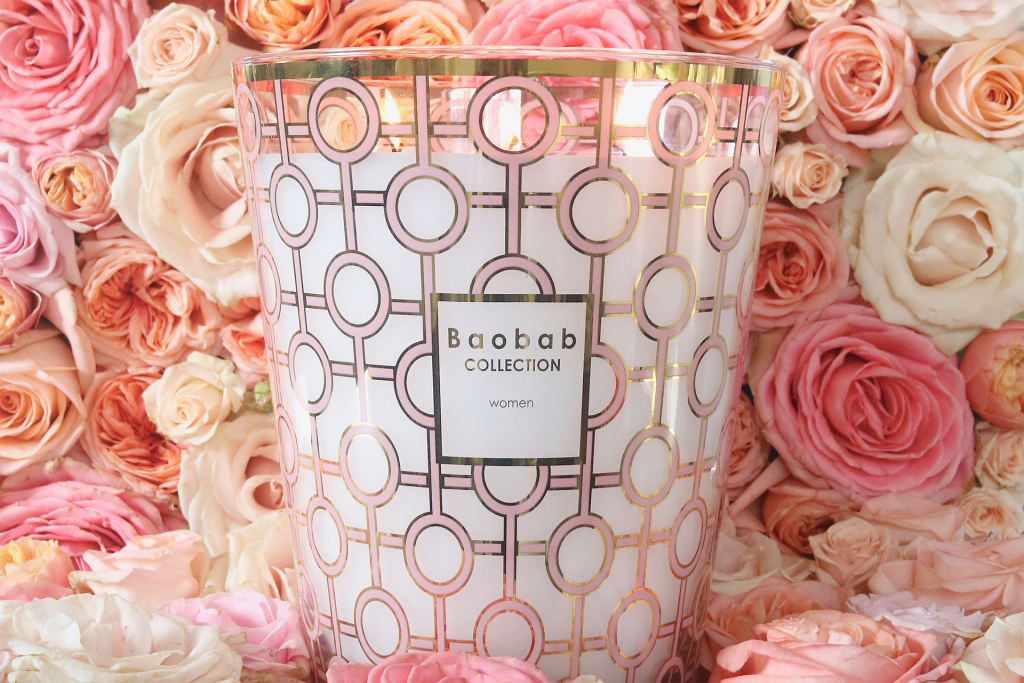 The ideas of all collections are born in Belgium – a country known for its creativity in the sphere of home decoration. But ultimately, Baobab Collection candles are European handcrafted products. All the materials used in making the candles are selected with maximum care for their perfect quality and environmental properties. The unique fragrance of each collection comes from the perfume capital of the world, Grasse (France). The wicks are made of Egyptian cotton sourced in France, which assures long burning. The paraffin is selected in Germany according to its aesthetic appearance and quality of burning quality. The glass is hand-blown by the outstanding artisans in Poland.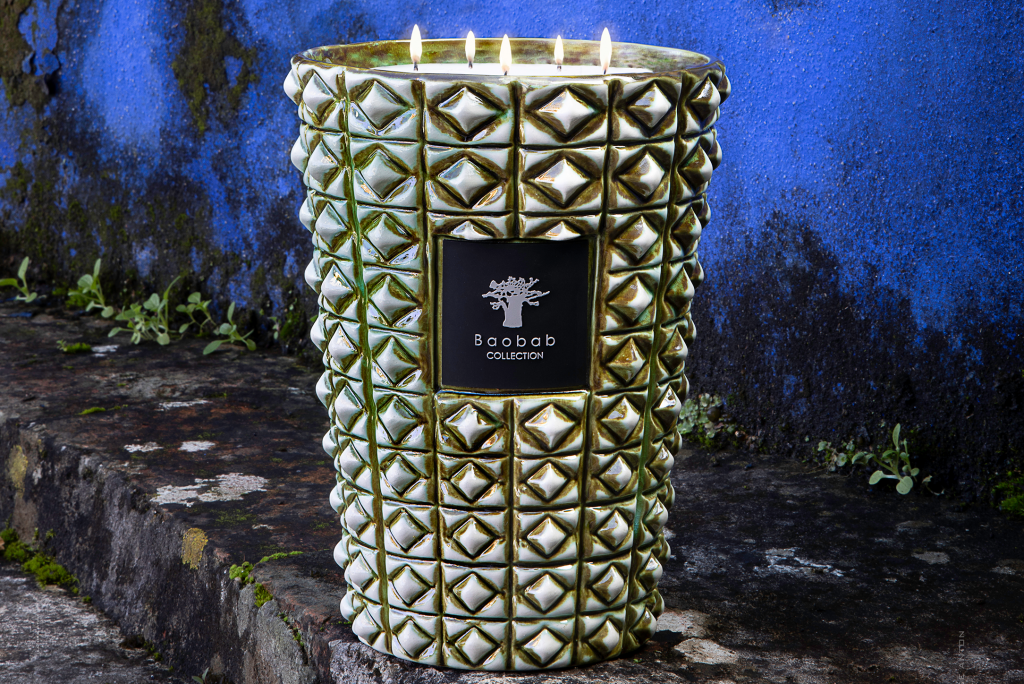 No matter how high the quality of the raw materials is, they need the final touch of the specialized craftsman to become the work of art that they are. All stages of making the candles are done manually. The glass is cleaned and heated, and then the candles are poured in the European workshops – all by hand. The final stage of realization is careful manual applying of the Baobab Collection label and ribbon. The candles are shipped in an elegant black box made by Belgium craftsmen.
Most of the candles are available in four sizes with a height from 10 to 35 centimeters and estimated burning time from 60 to 800 hours. Any candle of Baobab Collection is much more than an ordinary candle. Unique design and luxury fragrance of each collection make it a desired home décor item.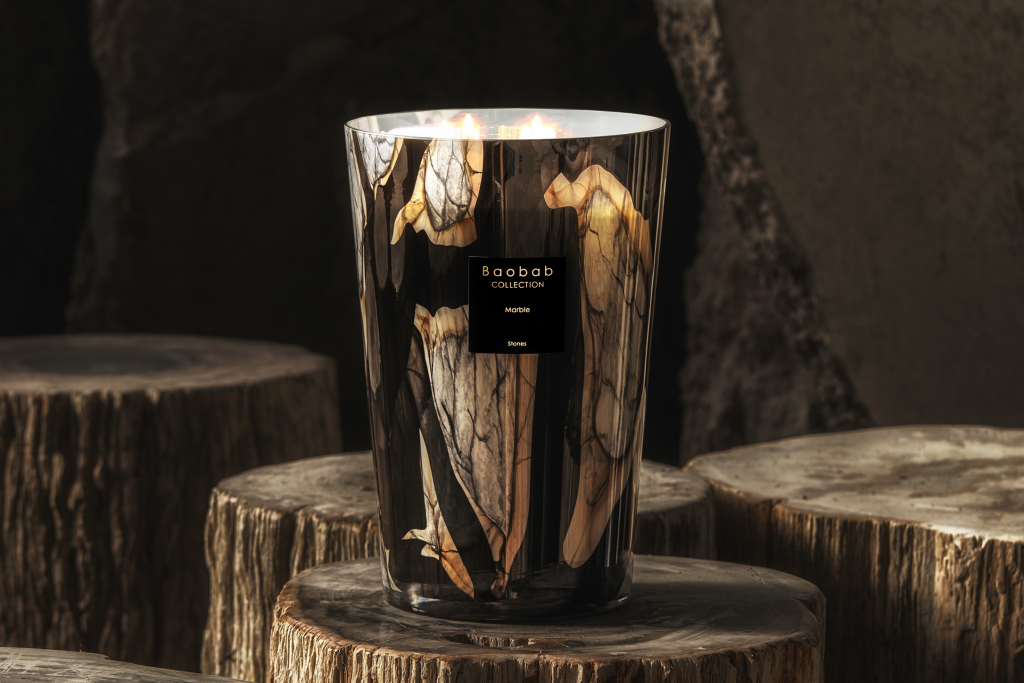 Each collection is dedicated to its own specific topic, which defines the design and aroma of the Baobab Collection candle. One of the most vivid and remarkable examples is the Modernista Raffia collection. It is made up of four unique fragrances and designs. Each candle is made of natural raffia, which is hand-dyed with natural pigments. The raffia adornment is crocheted by a women's cooperative in Madagascar. Today this project involves 66 female artisans from Malagasy rural community and allows them to feed their families.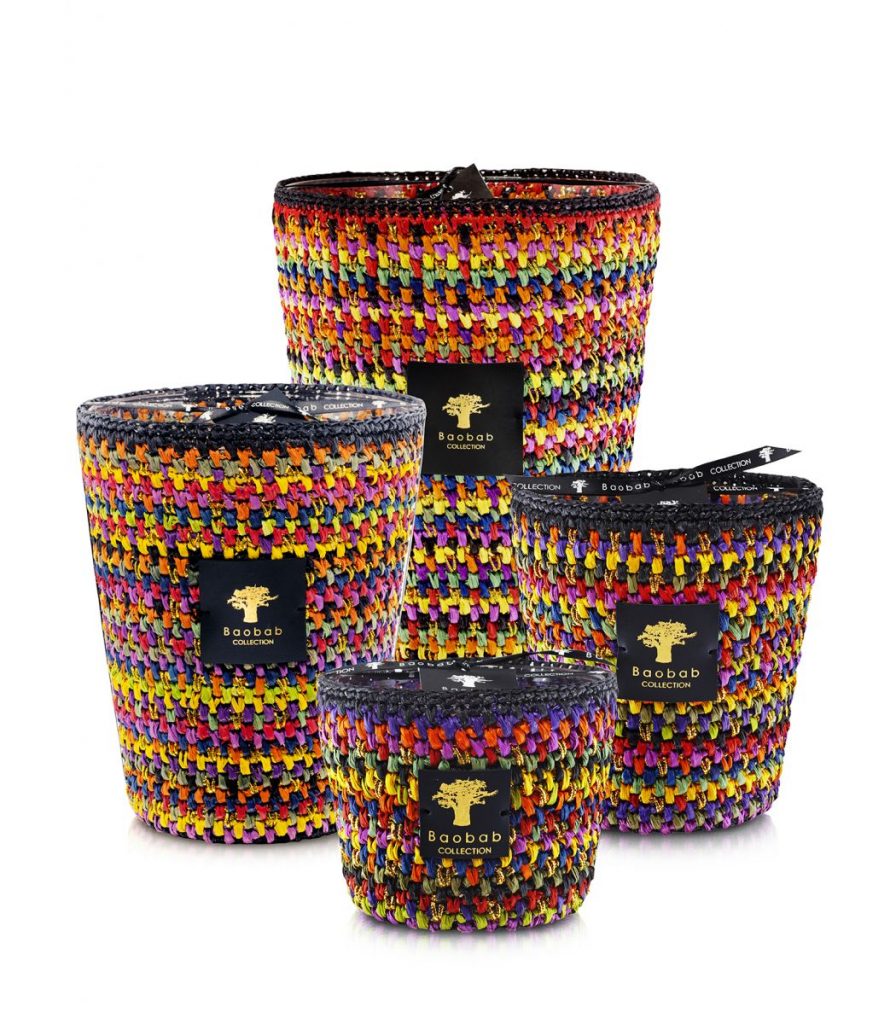 Baobab Collection is a symbolic brand name. Baobab tree stands out with its extraordinary appearance and massive size; so are the Baobab Collection candles, which stand out with their impressive design and unusual size. Probably, that's what the true luxury is: an extraordinary embodiment of a common product.