Henslow Gardens Is the Perfect Combination of Tranquil but Functional Countryside Living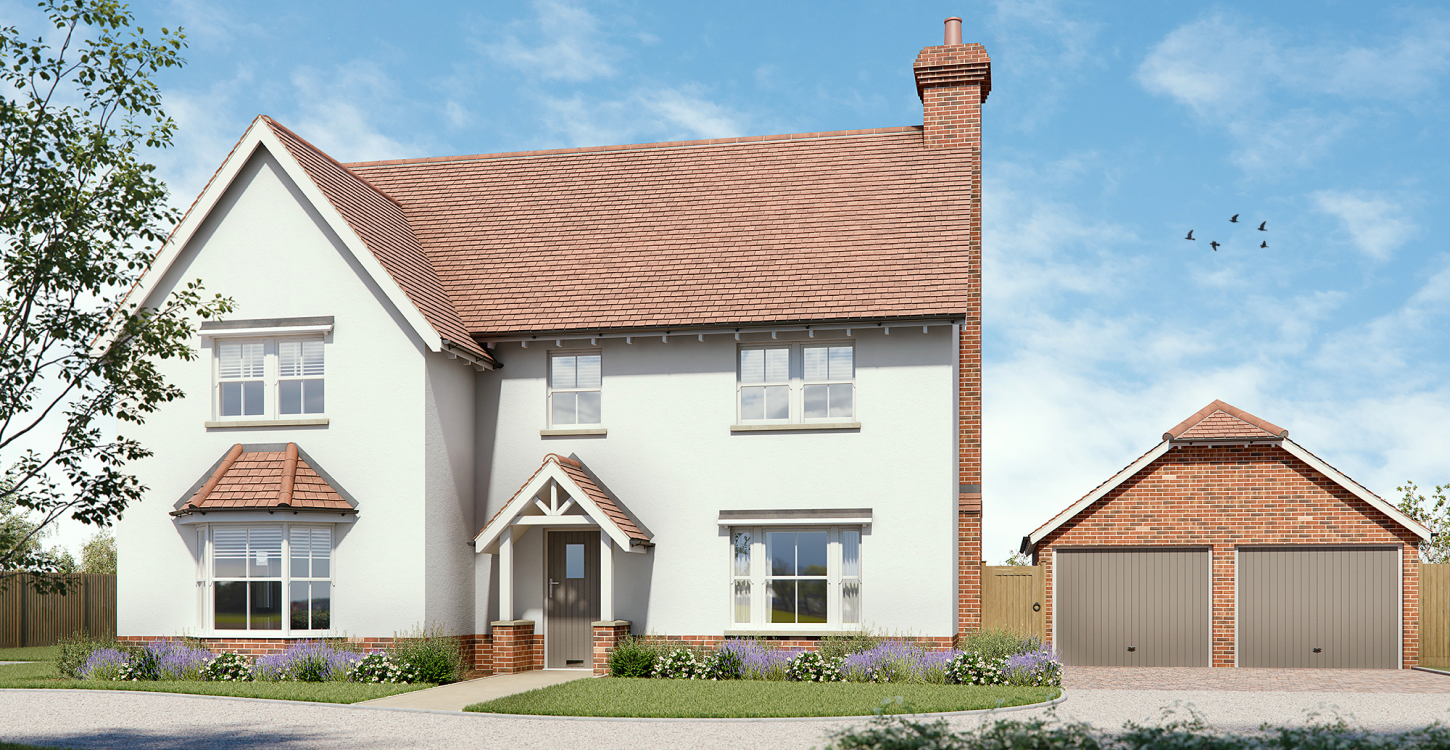 Granville's outstanding Henslow Gardens has been crowned winner in the category Best Luxury Residential Development in South East England for 2021 by Luxury Lifestyle Awards. This prestigious award has been given in worthy recognition of this Suffolk development that elegantly, and also very effortlessly, combines the essentials of the tranquil living we all desire with the convenient functionality that makes every day in this rural village a pleasure to embrace.
Henslow Gardens is an exclusive collection of six detached properties that offer the finest and skillfully curated experience of luxury countryside living. The houses have been arranged along their own private driveway with great delicacy, providing each household the privacy they prefer.
Each property boasts four or five bedrooms, ensuring comfortable family living complemented by traditional styling, contemporary finishes and the highest levels of modern craftsmanship. The generous light-filled spaces of each home are the ideal setting for sunshine-inspired peaceful relaxation and study.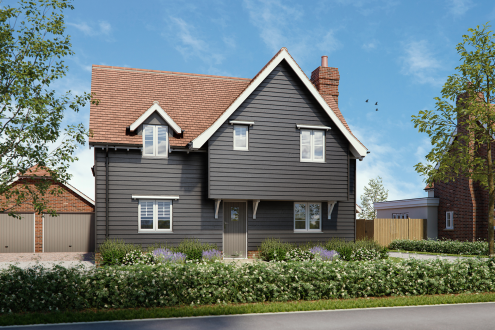 The open-plan kitchen with its bespoke design and the welcoming dining and family rooms of the individual households are fitted with premium units, surfaces and appliances. The family area can be further segmented to create a cozy breakfast nook that will set the right tone for any day. You'll also find a dedicated study room with a bay window, a generously proportioned sitting room with a feature fireplace in the centre and a convenient utility room that leads to the outdoors.
Leading to the top floor of each house is a classic staircase that opens up to a spacious sky-lit landing area. It is here that the bedrooms are located. Complimenting each master bedroom is a stylishly designed walk-through dressing area. In addition, these have a luxury en-suite shower room that is fitted with an elegant range of contemporary sanitary ware and offers a delightful view of the lush green surroundings. In the five-bedroom properties, the master bedroom measures at 5.69m x 3.40m (18'8″ x 11'2″), while in the four-bedroom this measures at 3.71m x 3.30m (12'2″ x 10'10").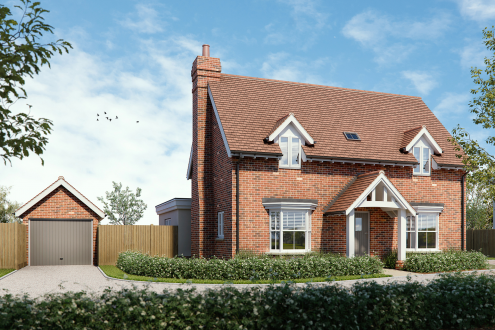 Each home has its own private garages and double doors that lead out onto the neatly landscaped rear garden plots whose generous recreational space are what fun-filled summer memories are made of. The easy indoor-outdoor transition makes entertainment and hosting a seamless affair. Wine enthusiasts will be pleased to know that beneath the staircase is a decent-sized cellar to house those valuable collections.
Granville's Henslow Gardens is most suitable for established households, new families wanting to make a life-long investment and/ or retired couples looking to enjoy their golden years in a peaceful and secure setting. As a resident of this luxury development, you'll find convenient amenities and easy-to-reach road connections to the vibrant market towns of Stowmarket (which is a 7 mile drive away), Bury St Edmunds (a 14 mile drive away) and the nearby Ipswich.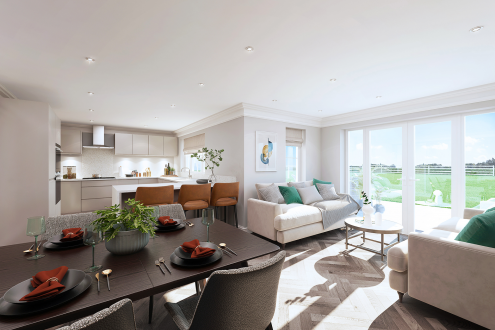 Hitcham is a charming hamlet that is hemmed in by an unmistakably English scene of patchwork countryside fields. The village offers much to enjoy locally, including community events and family-friendly dining options. The residents of Hitcham are proud of its beautiful views, woodlands and picturesque settlements – which explains the friendly and welcoming approach that marks this special place.
With over 40 years of experience in developing outstanding properties, the team at Granville have built for themselves a truly credible name that investors have come to look to for quality housing solutions. It comes as no surprise then that not long after it was launched, all of Henslow Gardens' six homes were reserved — a testament of the skill and precision that went into this fantastic development from the specialists at Granville.