Hard Rock Hotel Maldives: Luxury Hospitality Icon in Tropical Paradise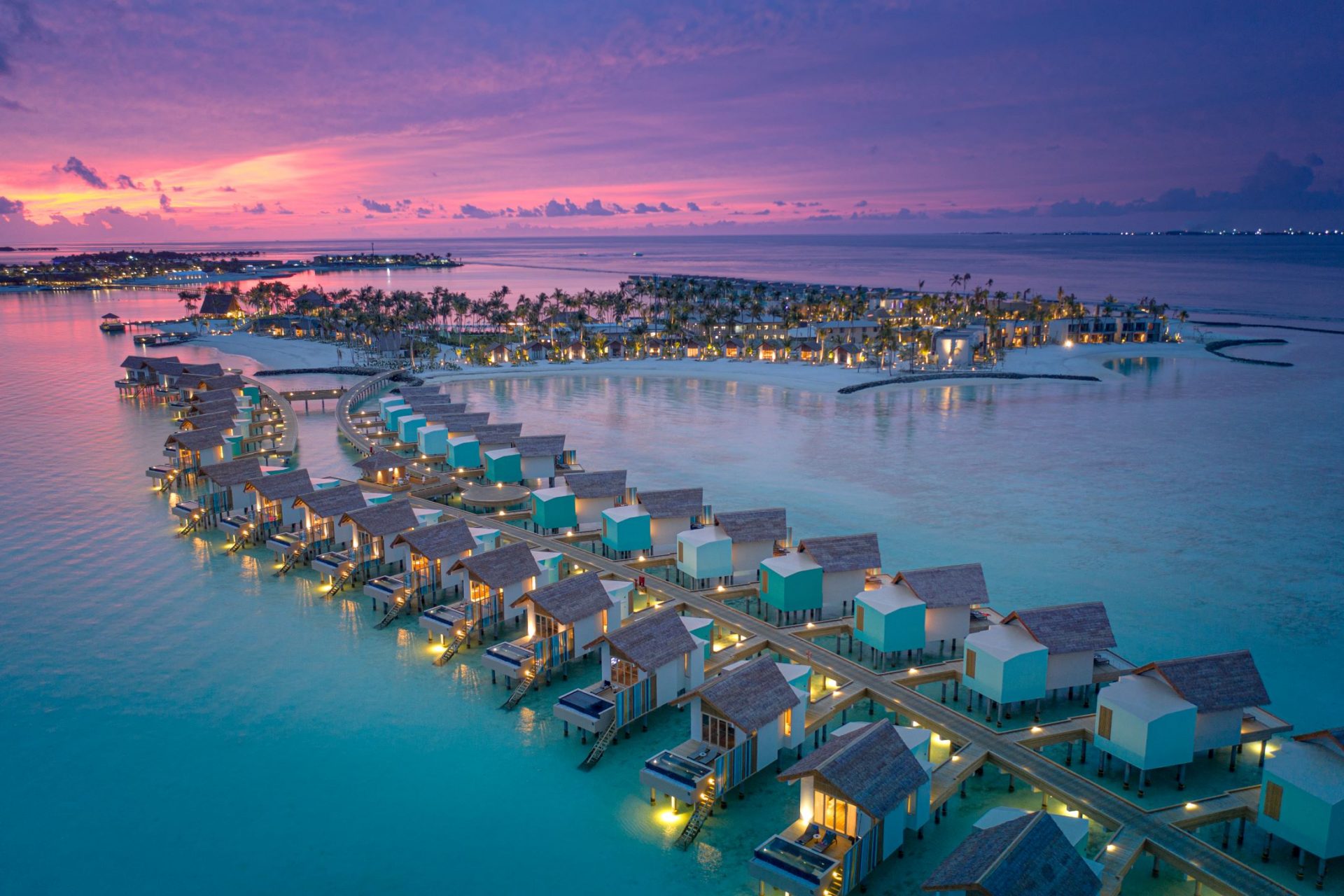 For half a century, the famous Hard Rock Hotels has been spreading the timeless spirit of music and hospitality around the world. In whichever country the next hotel of the brand opens, it embodies the best features of the region's culture, exquisitely interwoven with special energy and enthusiasm that makes it more than a place to stay. The outstanding Hard Rock Hotel Maldives is no exception, offering sophisticated guests a breathtaking combination of unparalleled paradisiacal scenery and out-of-this-world culture and memorabilia. This family-friendly resort has been recognized by tourists, and this year it was named a winner of the Luxury Lifestyle Awards in the category of Best Luxury Beachfront Resorts in Maldives.
Hard Rock Hotel Maldives was opened on September 1, 2019, as part of CROSSROADS Maldives, the country's first multi-island, fully integrated leisure destination, and its largest lifestyle hub. The resort is also the 30th hotel in the renowned brand's portfolio and its first hotel in the Maldives, bringing all the iconic features of Hard Rock International to the archipelago.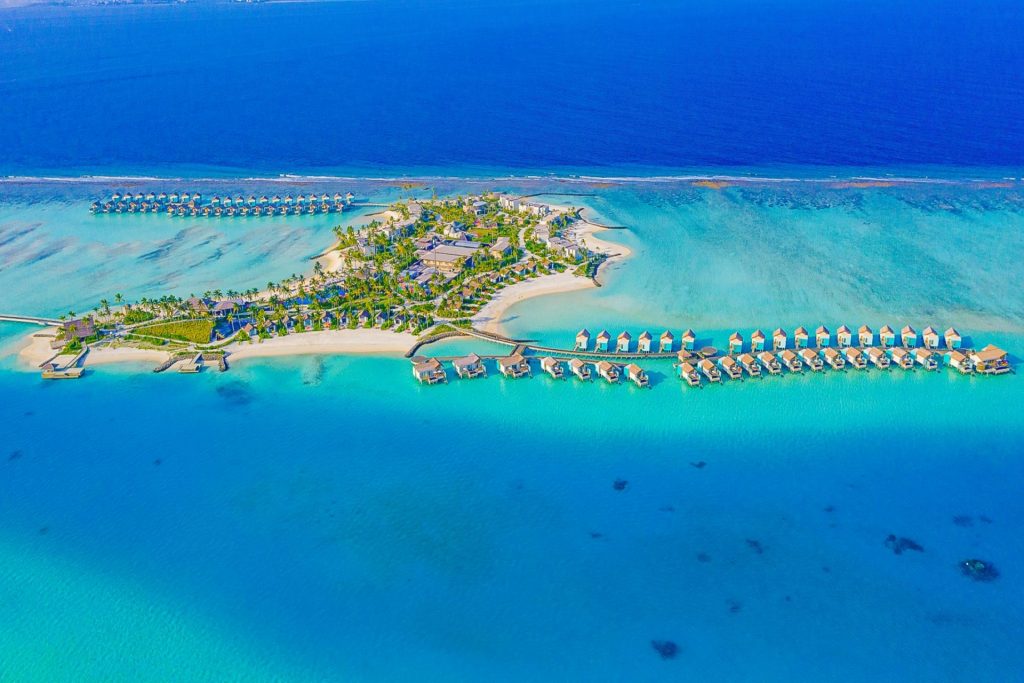 The resort is located on the Emboodhoo Lagoon in South Male Atoll, a 15-minute speedboat ride from Male International Airport. The island on which the resort is located is connected by a 500-foot bridge to the neighboring island on which is Saii Lagoon Maldives, also part of CROSSROADS Maldives.
Hard Rock Hotel Maldives' architecture combines local cultural traditions in a regional style with elements of contemporary design. Guests have a choice of 178 guest rooms, including 114 suites. Luxury accommodations such as family suites, beach villas, one- and two-bedroom overwater villas ranging in size from 46 to 445 square meters are available at the resort. All rooms are delicately filled with the spirit of music: paintings with images of musical instruments on the walls, pictures of guitars on bed linen, unobtrusive soundtrack of timeless hits in the hotel will please music lovers and at the same time will not bother other guests. A special perk for guitar lovers will be the option to reserve a Fender with headphones right in your room and have your own jam session without disturbing anyone around you.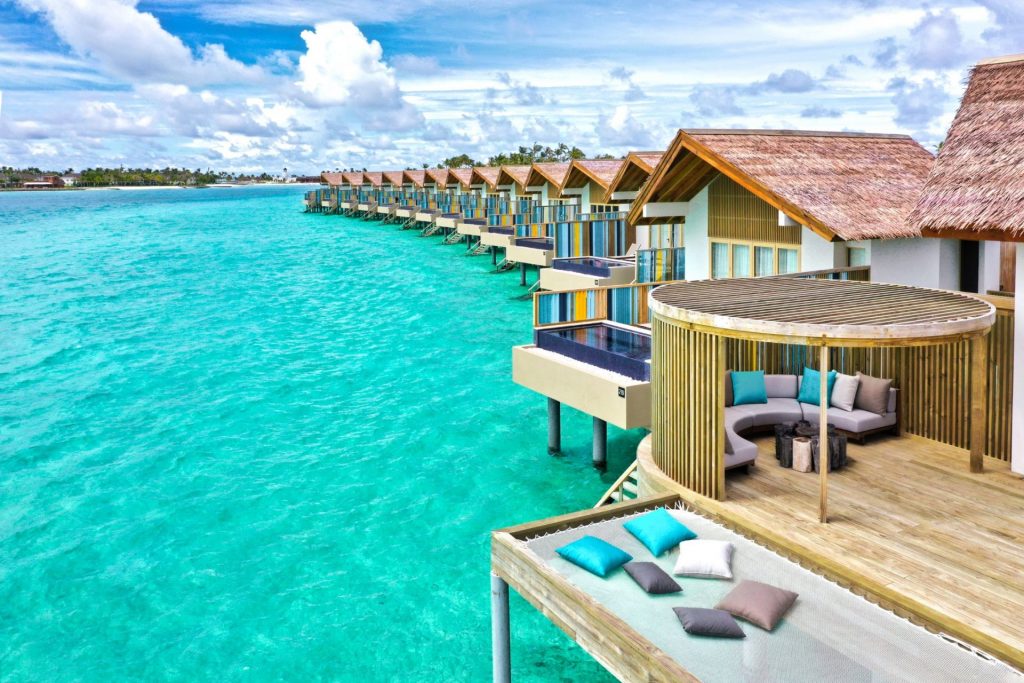 Hard Rock Hotel Maldives guests have access to classic dining experiences, available primarily at the iconic Hard Rock Cafe restaurant with its classic American cuisine, including The Original Legendary Burgers and Double Decker Double Cheeseburgers. The restaurant's bright and eclectic design is highlighted by an unusual chandelier of 600 glass bottles. The open-kitchen restaurant Sessions offers recipes and flavors from around the world, while the restaurant with a bar, The Elephant and the Butterfly, will introduce you to Latin American classics. The perfect place to relax and cool down on a hot Maldivian day is the Pool Bar with underwater chairs and a special menu for kids.
The Luxury Lifestyle Awards experts have highlighted the options for young guests at Hard Rock Hotel Maldives. Children ages 3 to 11 won't get bored at Hard Rock's Roxity Kids' Club, where they'll be entertained by colorful, musically inspired characters. Teenagers 12 to 17 years old will enjoy exciting activities and educational classes at Teen Spirit Club.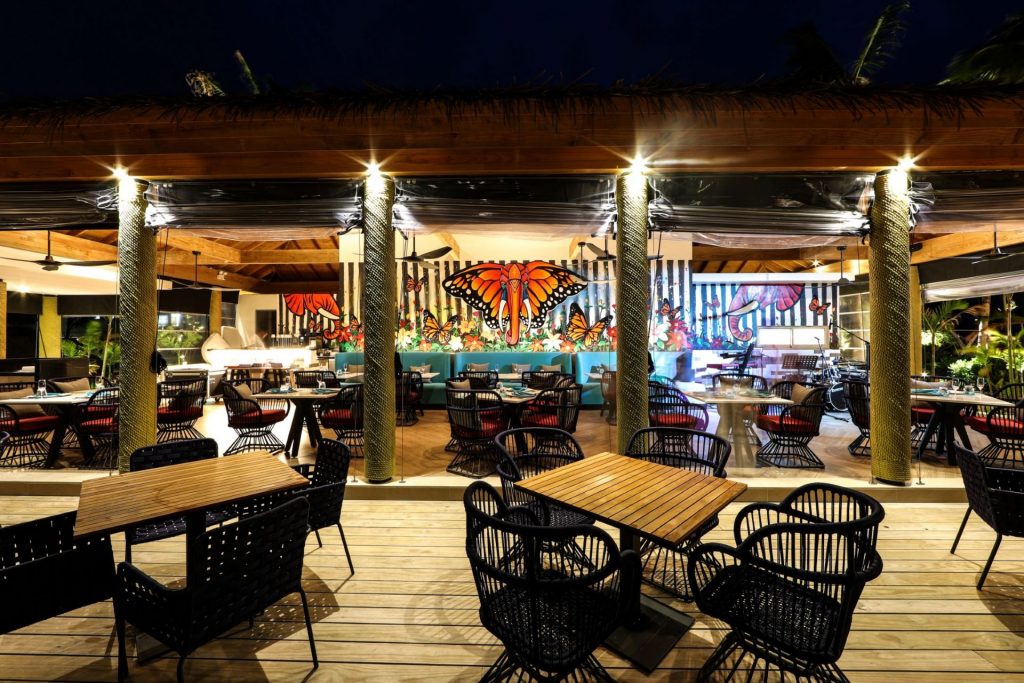 The resort's Rock Spa will give you the ultimate assurance that you are not just in paradise but a musical paradise. Four treatment rooms in freestanding luxury huts on the oceanfront Zen beach offer dozens of facials and body treatments for adults and children alike. A special offering is the Rhythm & Motion musical spa menu, combining manual therapy with musical vibrations from rhythmic sound waves at different frequencies. Hard Rock Hotel Maldives also provides the opportunity to work out in the Body Rock fitness center and take yoga, jiujitsu, Zumba, and tai chi classes in the open air.