Discover the Convenience of Luxury Village Living in Bodrum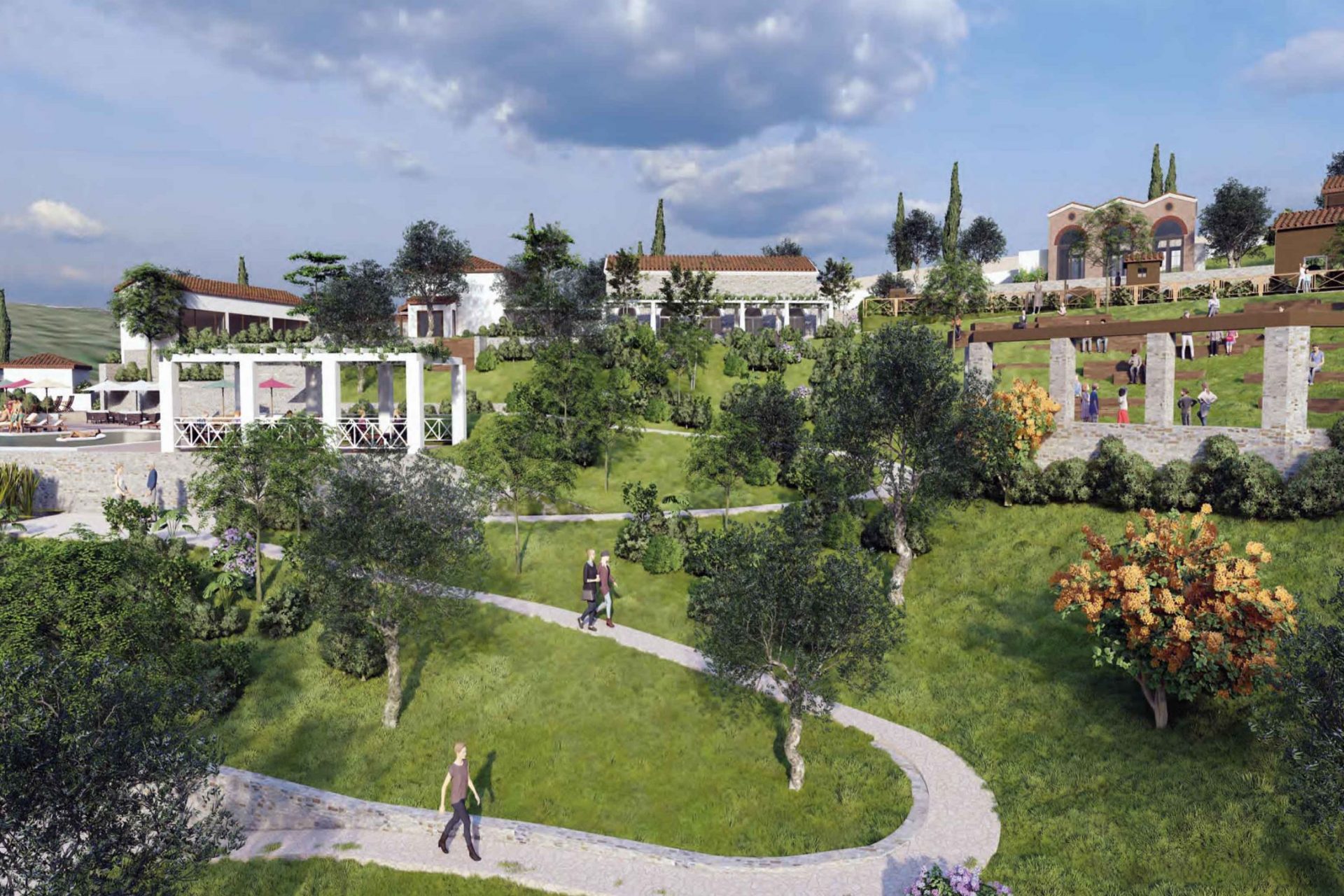 The team of experts at Fabay is dedicated to their vision of developing the highest quality projects while delivering an admirable balance between comfort and pricing as well as generating an ethos of trust among their customers. The company, which started trading in Fethiye in 1948, is one of the most highly renowned companies in the Aegean Region. During its 74 years in business, its number of employees has exceeded 4,000 with investments across the jewellery, construction, hotel, and energy sectors. Their construction ventures are located in Bodrum, Fethiye, Gocek, Dalaman, Kiyikislacik, Didim, and the entire Aegean coastline.
This year, Fabay has been notably recognised for its CASAFABAY development (their 54th project), situated four minutes away from Bodrum Airport. The location offers easy access to this fascinating city with its 3,500-year history and traces of myriad civilisations, including Karia, Persian, Hellenistic, Roman, Byzantine and Ottoman. The city has become the perfect destination for year-round living with unique architecture, natural attractions, restaurants, and impressive access to cultural activities.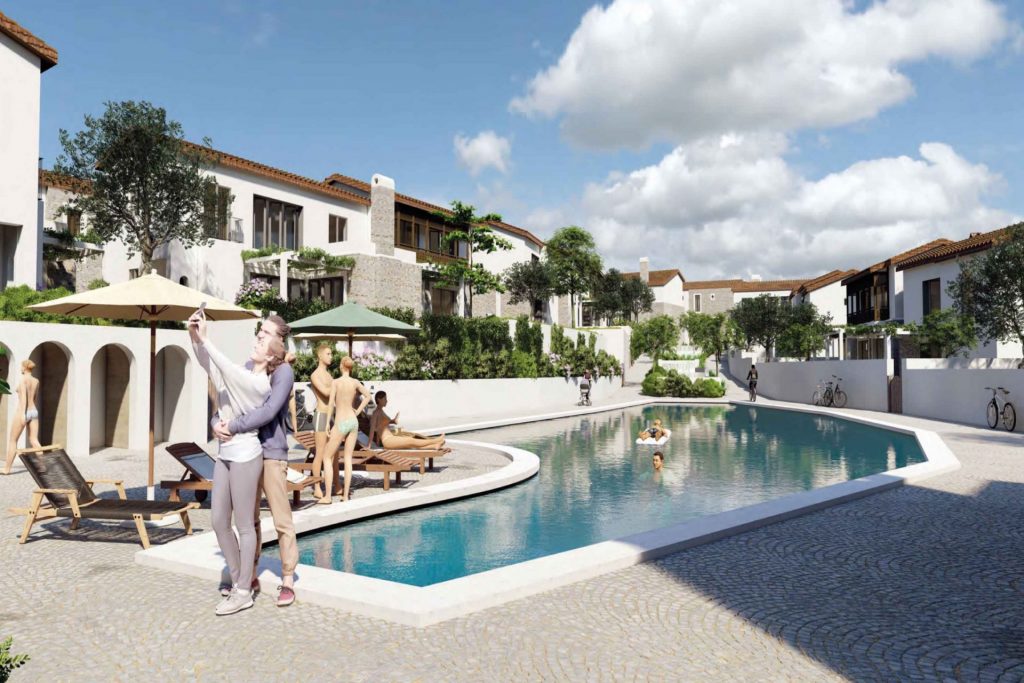 The modern village concept offers residents a selection of two, three and four-bedroom villas. The homes are nestled in a beautiful, natural setting providing an idyllic peaceful lifestyle. The contemporary architecture is inspired by Mugla houses, and inside they provide a spacious open plan kitchen and living area combined, laundry room, master bedrooms with ensuite bathrooms and balconies. Large bay windows overlook the lushness of the generously sized gardens, which are ideally suited to an alfresco lifestyle. Some also come complete with private swimming pools.
For their maximum convenience, residents can enjoy numerous facilities within the complex. There's an extensive walking path, gym, swimming pools, and a multi-purpose sports field for basketball, football, and tennis for the active at heart. There's also a children's park and barbecue areas, restaurant, aquapark, town square and event venue. Animals are raised in the onsite barn and chicken coop, providing fresh milk and eggs. To complete the foodie picture, the organic market offers easy access to the organic products of the region with a range of freshly harvested fruit and vegetables for sale. There's also plenty of space for residents to grow their own fruit and vegetables, and the area is famed for its olive culture. All inhabitants can use the oil mill to produce their own olive oil after harvesting olives from the trees in their gardens.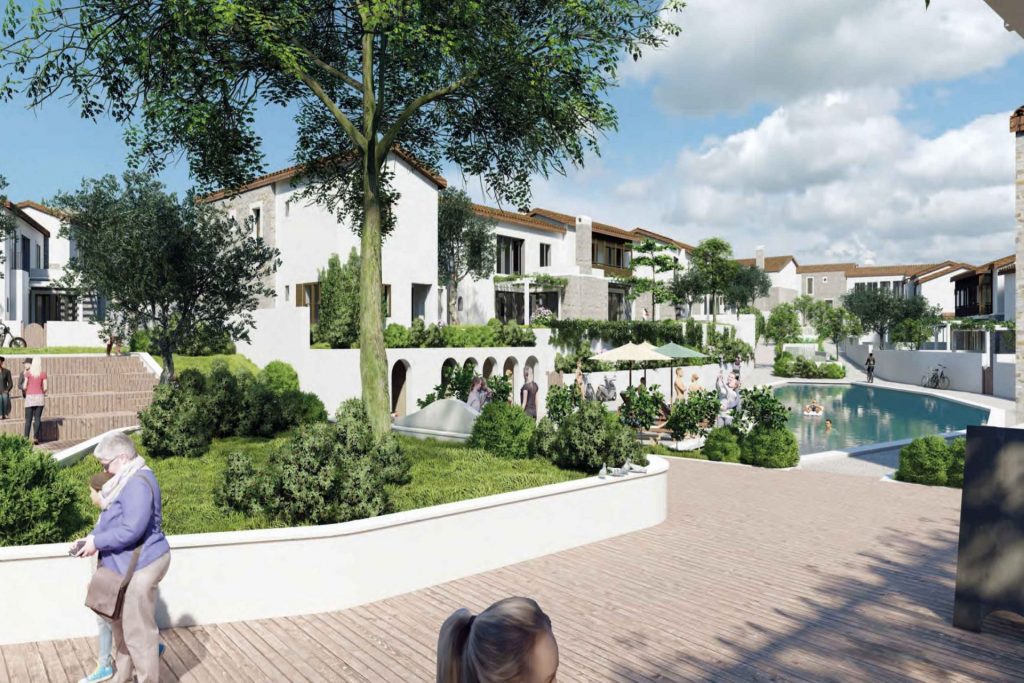 As part of their quest to provide dream homes to all their customers, Fabay is committed to making owning a villa in CASAFABAY even easier. They do this by offering the opportunity to enjoy flexible payment terms to all potential buyers.
The collection of modern luxury villas at CASAFABAY and their peaceful natural setting provide residents with the possibility to live their ultimate quality of lifestyle. The village set-up also offers every amenity and communal facility they need for a convenient and comfortable way of life. That is why the panel of experts at Luxury Lifestyle Awards has specially selected Fabay as the winner of a prestigious award in the category of Best Luxury Villa Development in Turkey, 2022 for their CASAFABAY project.
Find out more about Fabay and its award-winning developments by visiting its website.