A Place for Relaxation where you are Offered Real Beer Spa Treatments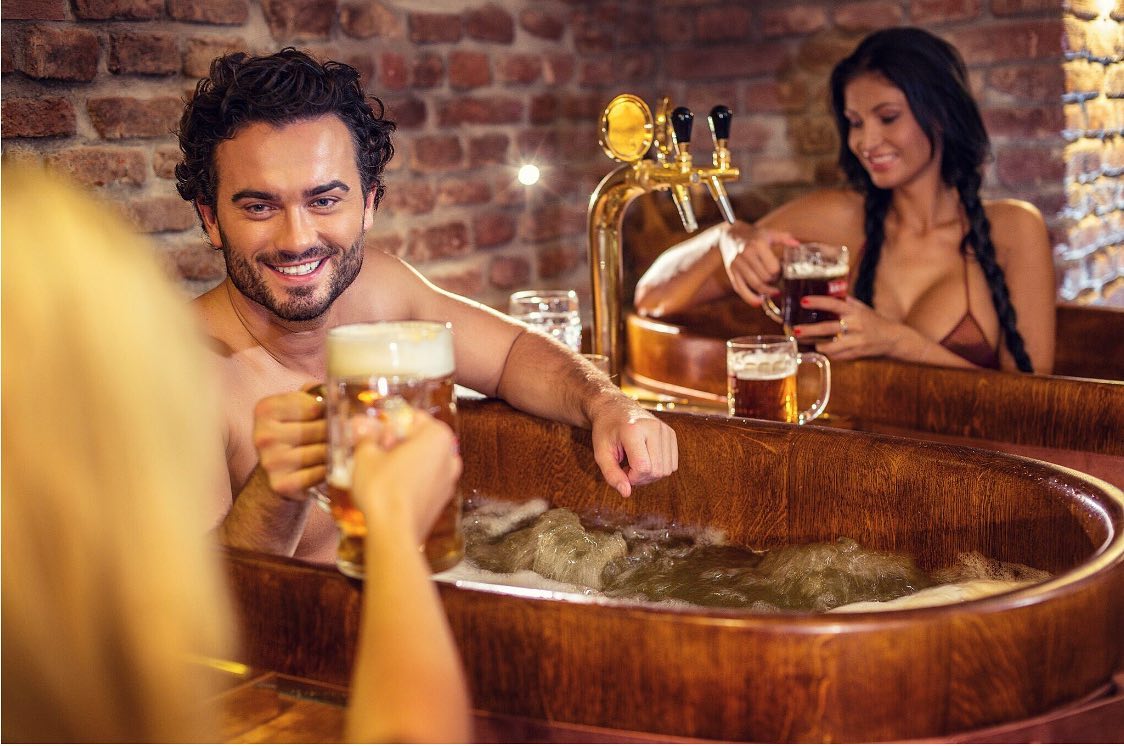 The great place where you can be yourself. You can try two rooms here – Beer Spa and Czech Beerland with a hop sauna. This is a place for relaxation, where you will be offered real spa treatments based on the use of exclusively natural raw materials, products and methods of Czech traditional medicine. Original Beer Spa became the winner of Luxury Lifestyle Awards in the category of Luxury Experience in Prague, Czech Republic and it's a well-deserved reward.
How long have you taken a beer bath? The moment for pleasure has arrived. You can visit two-point of Original Beer Spa – BEER SPA ZITNA and BEER SPA RYBNA.
History of a beer spa
The first spa treatments appeared in Egypt and Ancient China. Then hot springs were used to treat diseases, strengthen immunity and personal hygiene. The first beer spa treatments appeared about 2000 years ago.
Beer baths, along with beer consumption, have long been used in folk medicine: our grandmothers and great-grandmothers recommended brewer's yeast for the treatment of certain diseases since their medicinal properties have been known since ancient times.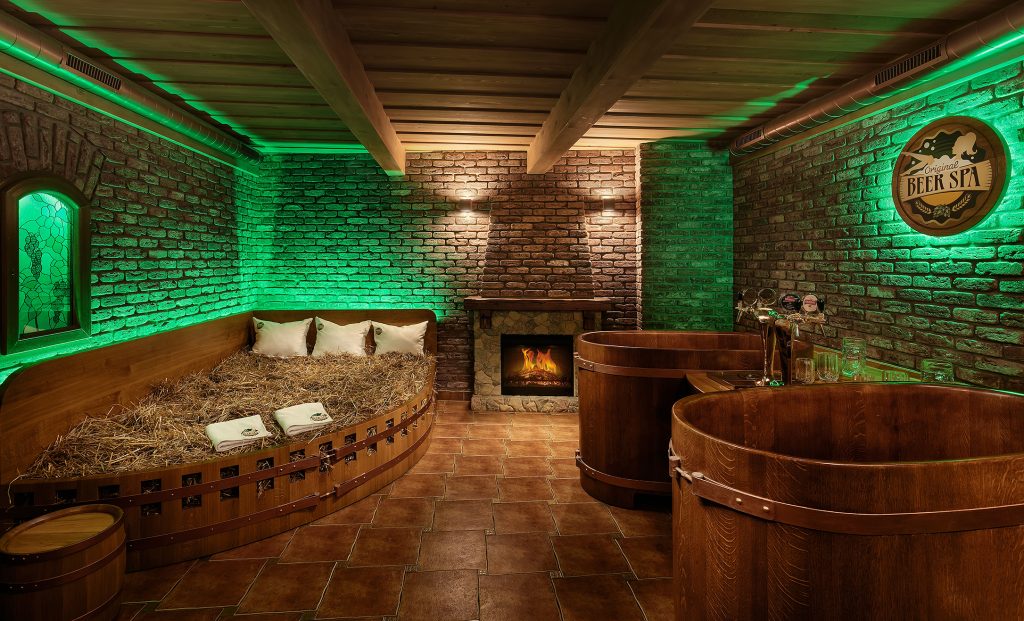 Beer Shop
You can't only visit the spa, but also arrange it at home. Original Beer Spa Souvenir Shop is a place of pilgrimage for every beer lover, which is why it is equipped accordingly. The main object of the store is a three-liter barrel with real brass taps, from which you can pour beer.
A centenary beer vat brought in from the Czech Krusovice brewery was established here to attract real beer connoisseurs. Guests can also get their line of cosmetics ORIGINAL BEER SPA, original souvenirs, and gifts with beer. You can take a bath of beer or make a luxurious gift for your friends.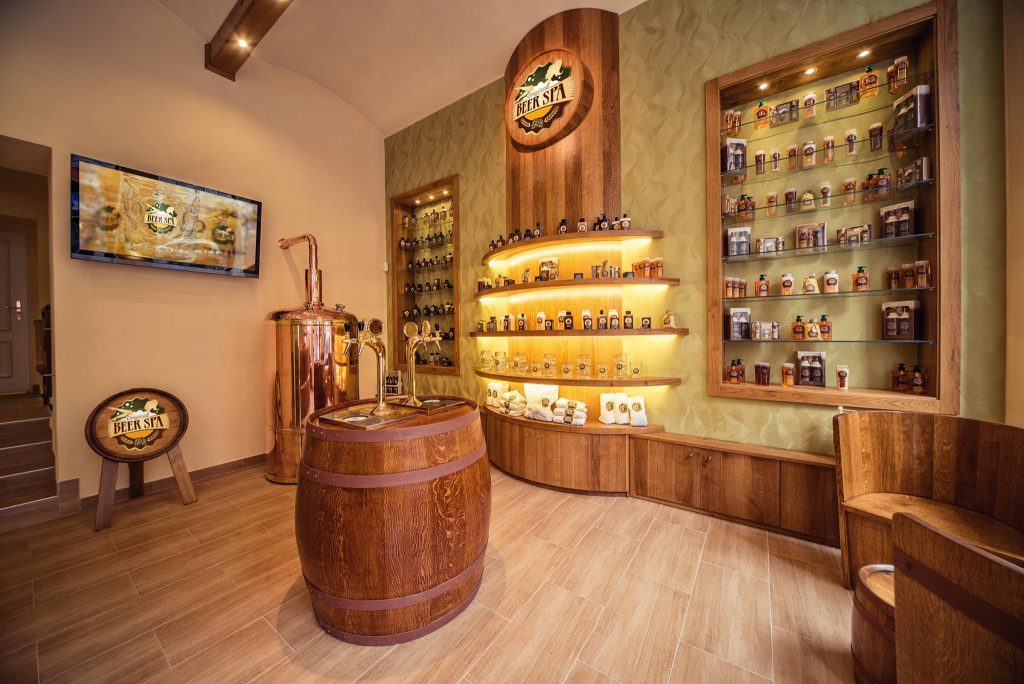 Beer spas contain many ingredients that have been used in traditional medicine since ancient times. The bath includes natural extracts from the products from which the Krusovice beer is brewed: brewer's yeast selected varieties of hops, malt, as well as the beer itself. The high content of hop essential oils helps to cleanse the pores of the skin and general regeneration of the body, and brewer's yeast, in large quantities containing vitamin B and active enzymes, has a beneficial effect on the skin and rejuvenating it. Toxins leave the body due to this extraordinary combination of natural ingredients and the magical effects of royal oak wood. Basic beer bath ingredients: Czech beer yeast, which has long been used to treat various diseases, is a recognized remedy of Czech traditional medicine.
ORIGINAL BEER SPA is perfect for you if you want your skin to be always young, your body always filled with vitamins, carbohydrates, and proteins, and so that you forever forget what stress is. You should try this at once in a lifetime.