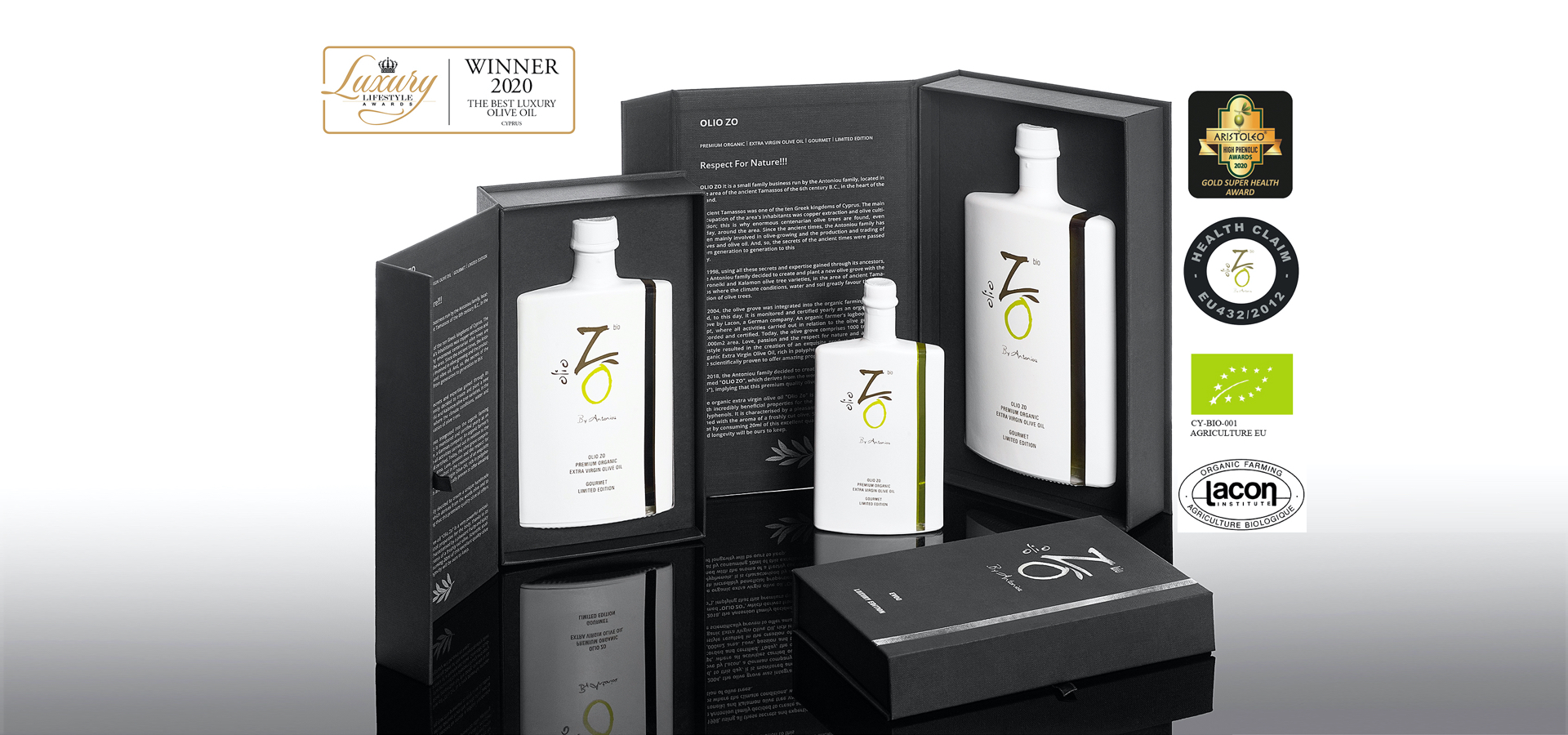 Olio Zo
OLIO ZO it is a small family business run by the Antoniou family, located in the area of the ancient Tamassos of the 6th century B.C., in the heart of the island.
In 1998, using all these secrets and expertise gained through its ancestors, the Antoniou family decided to create and plant a new olive grove with the Koroneiki and Kalamon olive tree varieties, in the area of ancient Tamassos where the climate conditions, water and soil greatly favour the cultivation of olive trees.
In 2004, the olive grove was integrated into the organic farming scheme and, to this day, it is monitored and certified yearly as an organic olive grove by Lacon, a German company. An organic farmer's logbook is also kept, where all activities carried out in relation to the olive grove are recorded and certified. Today, the olive grove comprises 1000 trees in a 30,000m2 area.
Love, passion and the respect for nature and a healthy lifestyle resulted in the creation of an exquisite product, the Premium Organic Extra Virgin Olive Oil, rich in polyphenols and antioxidants which are scientifically proven to offer amazing properties for our health.
In 2018, the Antoniou family decided to create a unique handmade bottle named "OLIO ZO", which derives from the words olive and to live (in Greek, "zo"), implying that this premium quality olive oil offers life.
The organic extra virgin olive oil "Olio Zo" is a very powerful antioxidant with incredibly beneficial properties for the body, thanks to its very rich polyphenols. It is characterised by a pleasant fruity and spicy taste, combined with the aroma of a freshly cut olive.
Scientific studies have shown that by consuming 20ml of this excellent quality olive oil every day, health and longevity will be ours to keep.
Don't compromise on quality, choose the Top Olive Oil for your health!