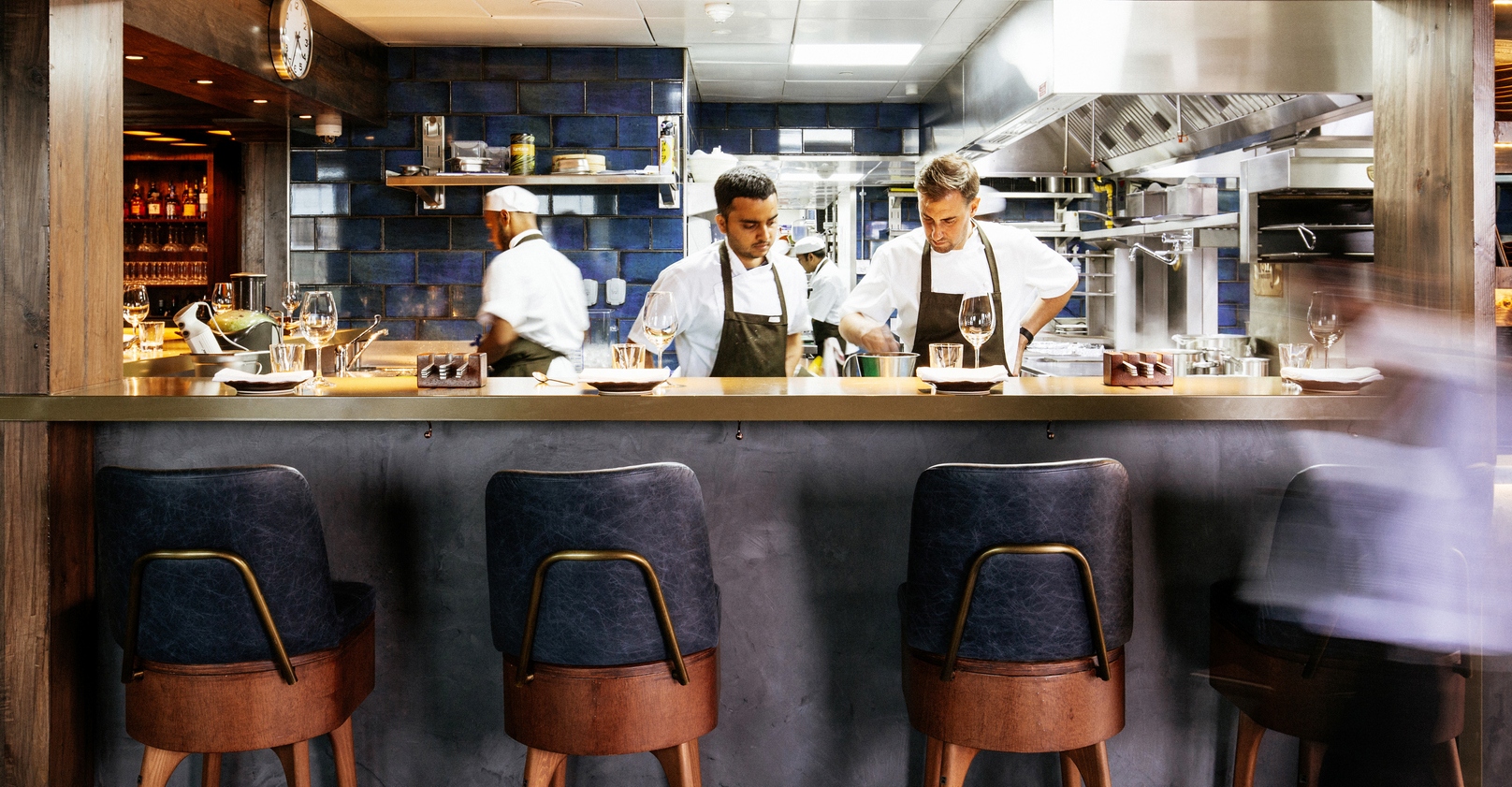 Folly
With a prime location in Souk Madinat Jumeirah, folly by Nick & Scott offers an informal take on modern dining in a relaxed, welcoming environment. As well as an intimate dining area and open kitchen, folly has two outdoor terrace bars, both featuring stunning views over the Madinat waterways.
Whether you visit us for a craft cocktail and a bite to eat, a leisurely meal or an exclusive private dining experience, we look forward to welcoming you at folly.
About us
Nick Alvis and Scott Price worked for Gordon Ramsay for fifteen years in London, Paris and Dubai, before venturing out to launch their own restaurant in 2011. With Viktorija Paplauskiene in charge of Front of House, they won a string of awards and accolades over the next two years before developing renowned local brand Taste Kitchen.
In 2016 they went into exclusive partnership with Gates Hospitality; folly by Nick & Scott is the first venture in what will be a long-term relationship.
Food
The food at folly is driven by Nick and Scott's experience and creativity, with a strong focus on flavour and a commitment to sourcing high-quality produce. Contemporary, ingredient-led dishes are executed with skill and finesse and guests are encouraged to create their own tasting menu for a truly personal dining experience.