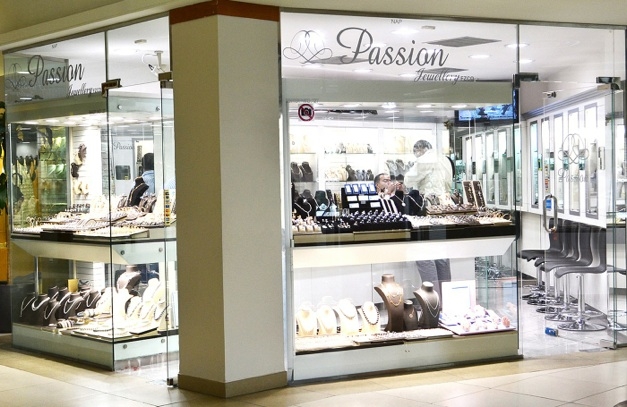 Passion Jewellers
Passion Jewellers is a family owned company, located in the Gold and Diamond Park, Dubai. What started out as a dream many years ago, is now reality, thanks to the hard work of Hemant Karamchandani and his team at Passion Jewellers.
We specialise in engagement rings and wedding rings with our forte being bespoke designs. We are an all-encompassing business concept, from the design, creation and presentation of each individual piece of jewellery that we stock. With two of our own in house warehouses, our ability to supply our customers with the jewellery of their dreams is at our fingertips. We pride ourselves in the knowledge that we create jewellery using state of the art technology and the wide range of skill set that our master craftsmen have decades of experience to share. That's why we remain one of the few jewellery retailers that have an in-house team of master craftsmen – dedicated to creating your future heirlooms and keepsakes while continuously perfecting their craft.
At Passion Jewellers, our aim is to focus on each individual customer's needs, not only by giving them a personal service, but also giving them the assurance that they will be receiving the highest product quality at competitive prices. Our service is flawless, like our diamonds!
Whilst diamond jewellery is our speciality, we also supply precious gemstones including Emeralds, Sapphires, Rubies, Tanzanite and Pearls. We are able to source our precious stones from all around the globe, ensuring that when a customer finally gets their bespoke piece of jewellery, that they are happy in the knowledge that they have the best quality and design they could possibly have.
Diamonds have for centuries been given as representation of love. By shopping with us at Passion Jewellers, you are entering a world of romance, desire, inspiration and uniqueness. Passion Jewellers has extensive experience in sourcing gems that offer beauty, brilliance and outstanding value. We want to make sure that each piece of jewellery, no matter the size, is a timeless classic, an exquisite blend of the traditional beauty of years gone by mixed with the contemporary glamour that shows up on the red carpet. Our Passion is to move with the times, however not to forget to pay homage to the beauty of the past. Each creation is created with devotion, experience and most of all, Passion!
We supply a certified certificate with our diamonds which documents the characteristics of the diamond. This includes the quality, colour, cut, clarity and carat weight. Passion Jewellers only use diamond grading laboratories that have the strictest grading standards, specifically GIA, HRD and IGI. Our reputation for unbeatable value has come as a result of good business buying our diamonds and then passing on the savings to you; our customers. Our buying team and directors regularly travel and source new suppliers that can offer innovative designs. We ensure that we keep on top of the current trends and that our in house design team make sure to include a great reflection of the latest Hollywood trends.
Our Flawless Cut diamond range is a testament to the hard work of our buyers in selecting only the best diamonds for a range that continually stands above the offerings of our competitors.
We thrive on seeing our customers returning time and again. What starts as shopping for your special engagement ring, turns into our customers coming back for their wedding rings for the groom and bride to be. We love making the unusual to fit your engagement ring style or you can have the choice of our extensive wedding ring sets.
Our customer base is not only the UAE. We have customers from all over the globe, who have come to us through word of mouth from their friends, colleagues etc. One visit to Passion Jewellers and we know that we have made a customer for life. We are lucky enough to have celebrities and politicians come back to us time and time again – everyone is welcome at Passion Jewellers! With such customer care, the secret to our success is that we are able to make our returning clients feel like family, thus they see themselves as part of our family, resulting in extreme transparency and co-operation.
Within the world of social media, we ensure that we keep our finger on the pulse in these moving times. You can get news of Passion Jewellers on Twitter, Instragram, Facebook – to name but a few! We also have our own blog, 'Bling It Up Dubai', keeping our customers up-to-date not only with our latest pieces, but also news about diamonds from around the globe.
When you think of Passion Jewellers, think of luxury, 7 star VVIP treatment that you will get the minute you walk through our door. From our diamonds to our service, we excel to be the best is the UAE and beyond to give our customers the diamonds for them to cherish today, tomorrow and for years to come.
---