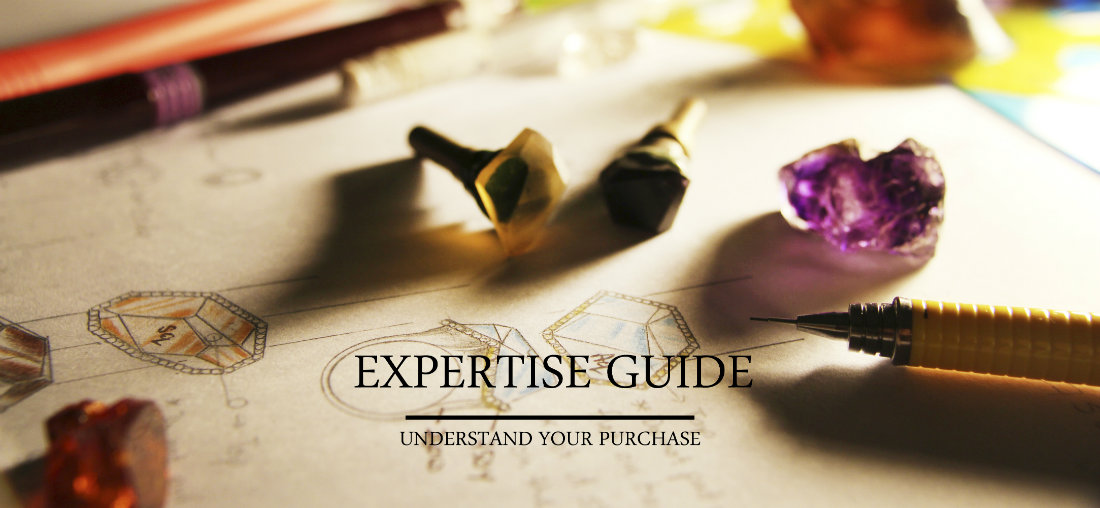 Caratell
Caratell, one of the finest haute joaillerie atelier in the region, named as top 10 jewellery designer in Singapore is the fruit of Michael Koh's everlasting passion for designing and crafting original jewellery masterpiece. Every creation by Caratell is a fine work of jewel art – from the selection of rare and exquisite gemstones, to the highly inspired conceptual designs, continue the relentless pursuit of innovation and perfection in craftsmanship.
Born in a family of jewellers, Michael Koh has an artistic flair in all forms of arts at a tender age. His passion in jewellery heightened when he won an international jewellery design award at the age of 18. Since then, he has won numerous other awards such as the prestigious De Beers International Award. Graduated as a Bachelor of Arts in silversmithing, he started his first atelier in 1995. In 2003, Caratell became a stage to fulfil his dream in creating a new wave of art. Using fine investment gems and precious materials to form an exquisite wearable sculpture which it's value is appreciated overtime.
Passion in search of rare and alluring gemstones, Caratell's team travels the globe to gem bearing mines, ensuring only the finest untreated gems of marvelous brilliance are selected, creating its own legacy. This extra detail makes Caratell not just a jewellery boutique but also a gallery for unique and unusual gems, known by regional gem connoisseurs.
In Caratell, every piece of jewellery is a medium of expression with a whimsical story to tell, giving a sense of pride and identity. To celebrate this joy of creation, Caratell published their 1st coffee table book, 'Caratell Jewellery Collection' that is distributed in worldwide reputable book stalls. Such masterpiece of arts is well-liked by the international publication such as "Jewellery News Asia" and "Jewellery World". In 2013, Caratell was the only jewellery brand being featured by Channel News Asia under the program 'Branded for Success'.
Bespoke in Caratell involves personal consultation, designs created depend on the clients preferred styles, skin tone and anatomy to best fit the personality and bringing out the best of the wearer. Gemstone education is required such as making the right investment in gemstone, as well as disclosure on any forms of treatment, allowing consumers to gain better insight in the purchase. Having its own atelier ensures all creation are exceptionally crafted allows flexibility for the wearer and grants each piece of jewellery a breath of life. Thus, Caratell was being commissioned to design and create timeless masterpiece on important events for the Royalties around the region.
Caratell also strongly believes in nurturing talented young designers, by closely collaborating with design institutes in Singapore. These promising protégées are invited to join the team of Caratell and trained to blossom into award profound designers.
To upkeep this legacy Caratell will always strive to maintain its believes in the future years to come.
Awards & Accolades:
Nov 2013: Caratell featured in Channel News Asia in the 2nd episode of "Branded for Success" as a Singapore base company.
Mar 2014: Featured by both JNA (Hong Kong) and Jewellery World (Taiwan)
Mar 2015: Video interview by HKTDC on market trends
Aug 2015: Listed as top 10 Singapore Jewellery Designer by Singapore Tatler Magazine
Sep 2015: Winner of Singapore for Creative ASEAN Jewellery Design Competition 2015, awarded by ASEAN IPOS office
Oct 2015: Interview by Singapore Channel 8 news on the forecast of Jewellery market.
---