DM Interior Design
Welcome to DM Interior, Where Design Meets Ultimate Affluence, Lifestyle & Creativity.
Your space matters and we are committed to creating exceptional interiors in a fast-evolving world.
At DM Interior Design, we are experts at designing and building partnerships. Over the past decade, we have established a blue chip reputation for creating spaces of distinction.
From luxury custom homes to distinguished commercial venues, our professional team guides you step by step to apply premier and specialised solutions that are both attractive and functional. We incorporate your unique style to reveal exquisite and innovative spaces that are completely reimagined and recreated, resulting in bespoke interiors that exceed your dreams.
By honouring your personal needs and reflecting the best design principles, design becomes a dialogue; an active, two-way conversation between DM Interior Design and you. As we work closely with you to take vision and design through from concept to completion, we ensure that communication is clear, regular and understood by both parties. We deliver on time, and on budget, while continuing to push design boundaries.
There are no limits to what we can do.
Our Showroom | THE DM CONCEPT
DM Interior Design's showroom is an unique multi-concept lifestyle gallery. It is a dynamic creative space for cross-disciplinary design initiatives.
Apart from showcasing our growing range of specially curated bespoke interior furnishings where products are updated on a regular basis, be spoilt for choice with this all-in-one space that incorporates the ultimate design, art, retail & entertainment experience.
Discover this innovative colony in the heart of district 9 located just minutes away from town.
DM Interior l Residential: Marbled Sophistication
We combined natural marble with textured customised wooden furnishings for a sophisticated, indulgent effect. Dark linear accents add a splash of excitement to the overall silhouette whereas gentle lighting and cosy seatings enhance the deluxe ambience to create a relaxing sanctuary after a day's work.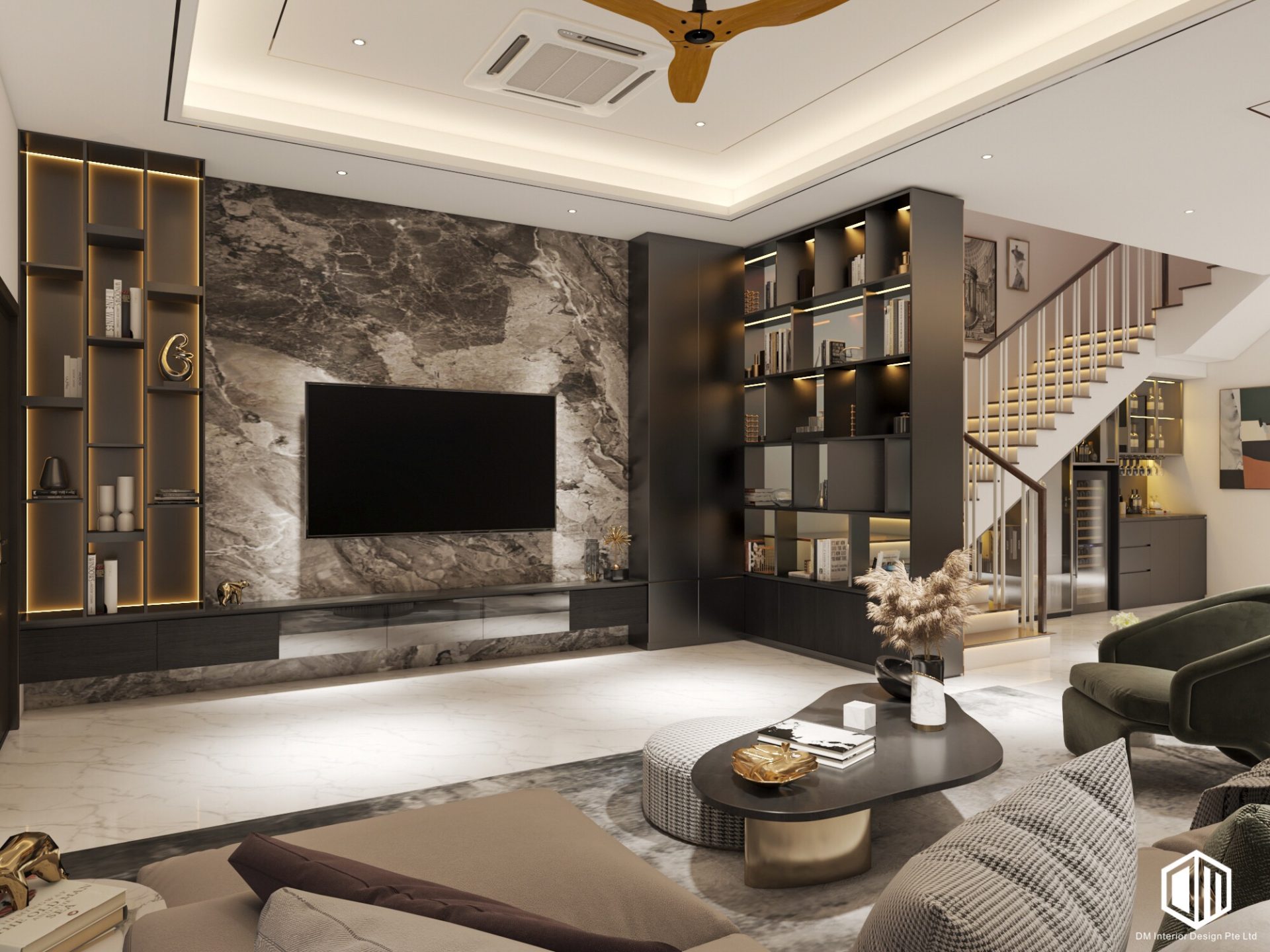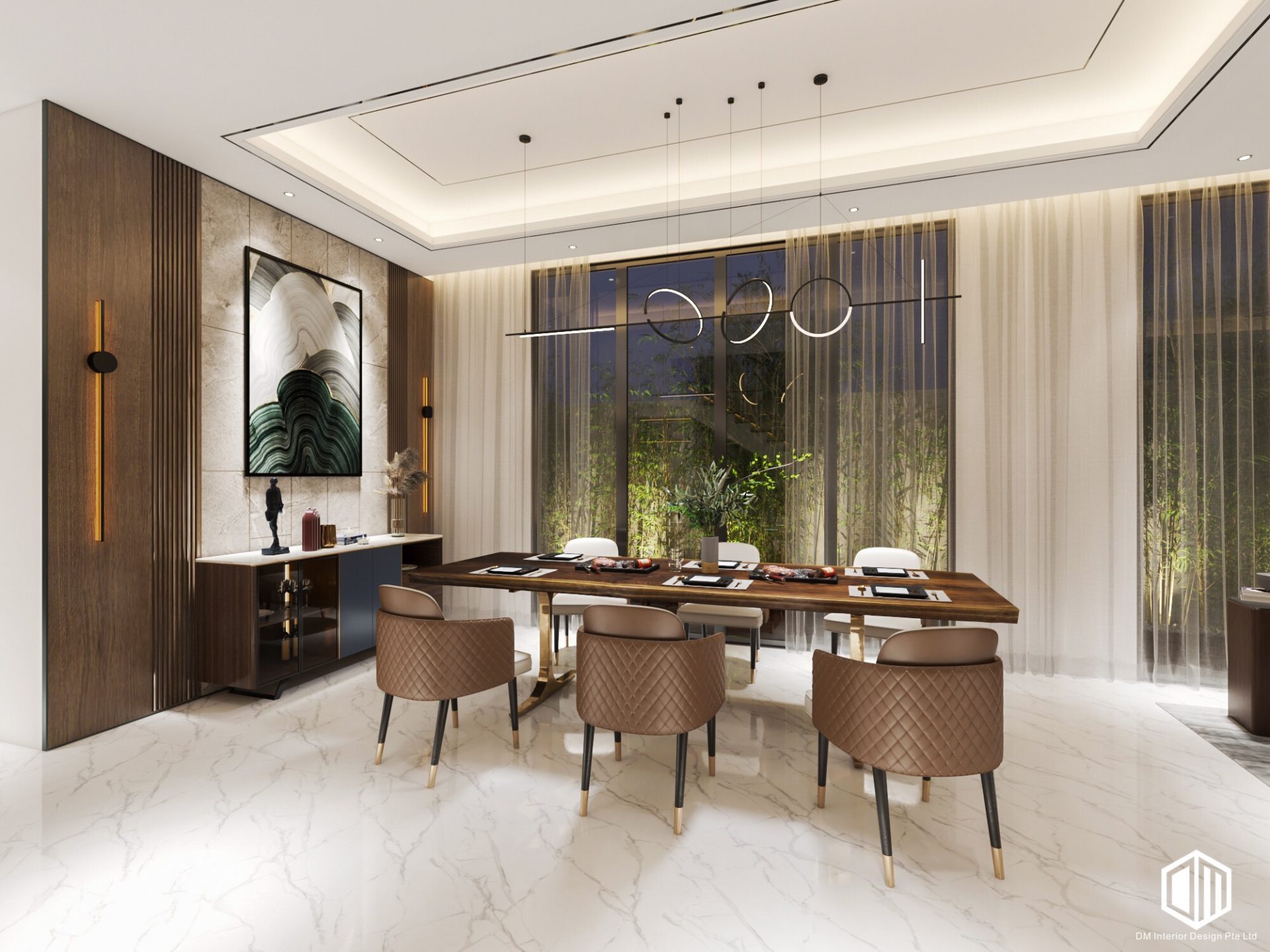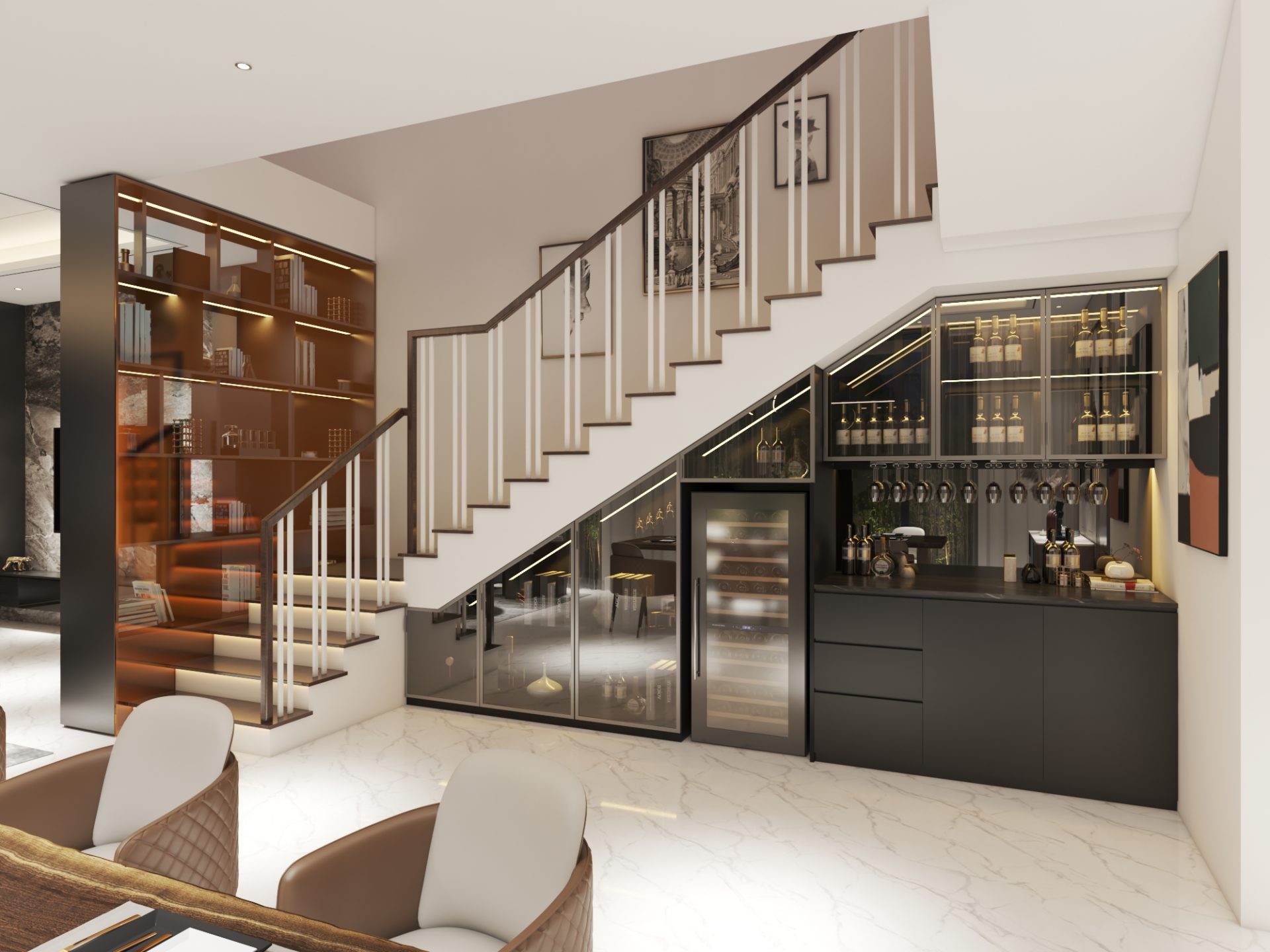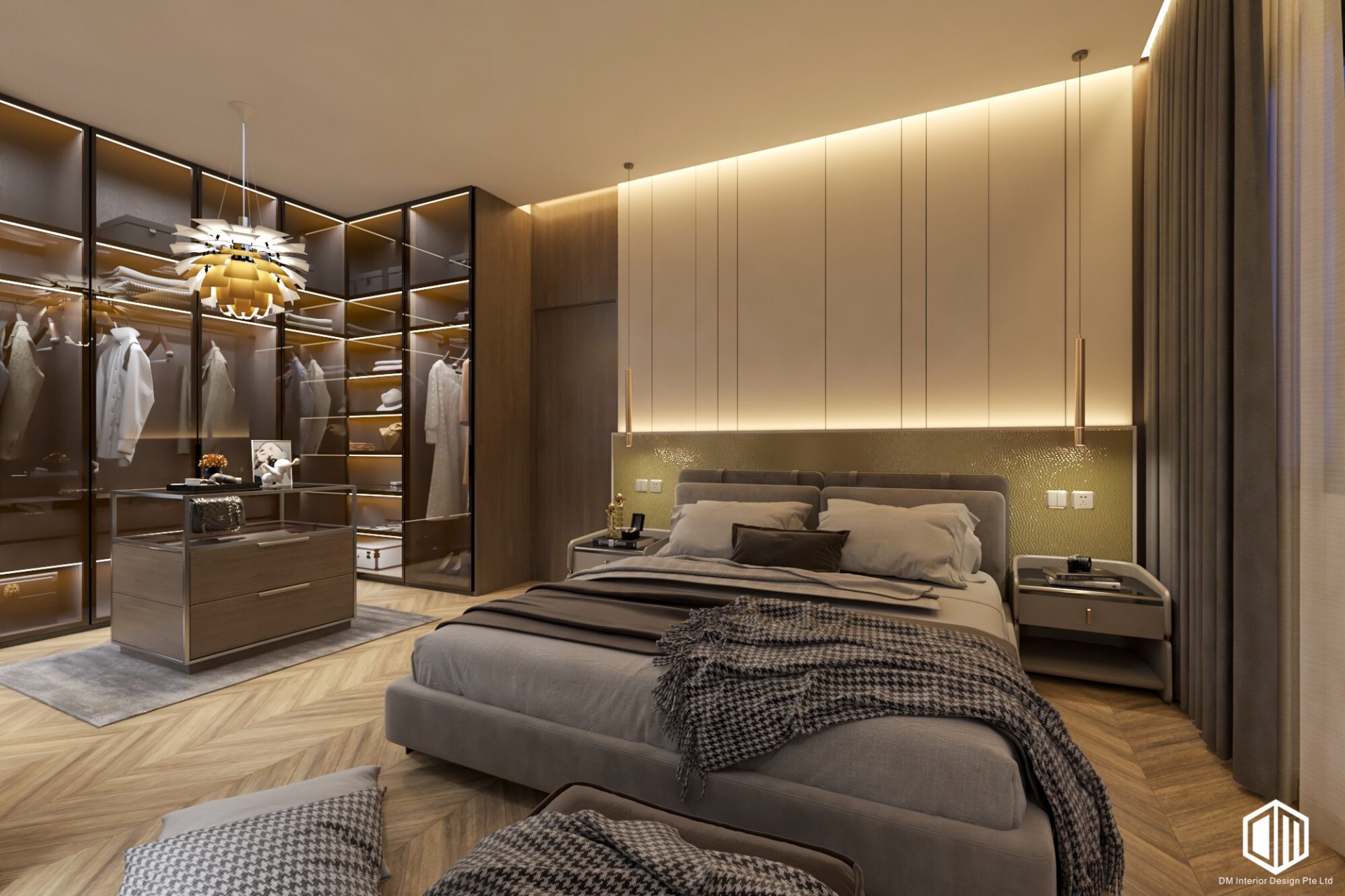 DM Interior | Residential: The Palace
The Palace is a marvel of craftsmanship, constructed of marble, bronze, exotic woods, and other noble elements. Every detail of this sprawling property has been meticulously conceived and executed with overwhelming luxury. That message is delivered through the grandeur of the rooms, the materials, details of the floors and the ceilings, all with a monumental scale and feel.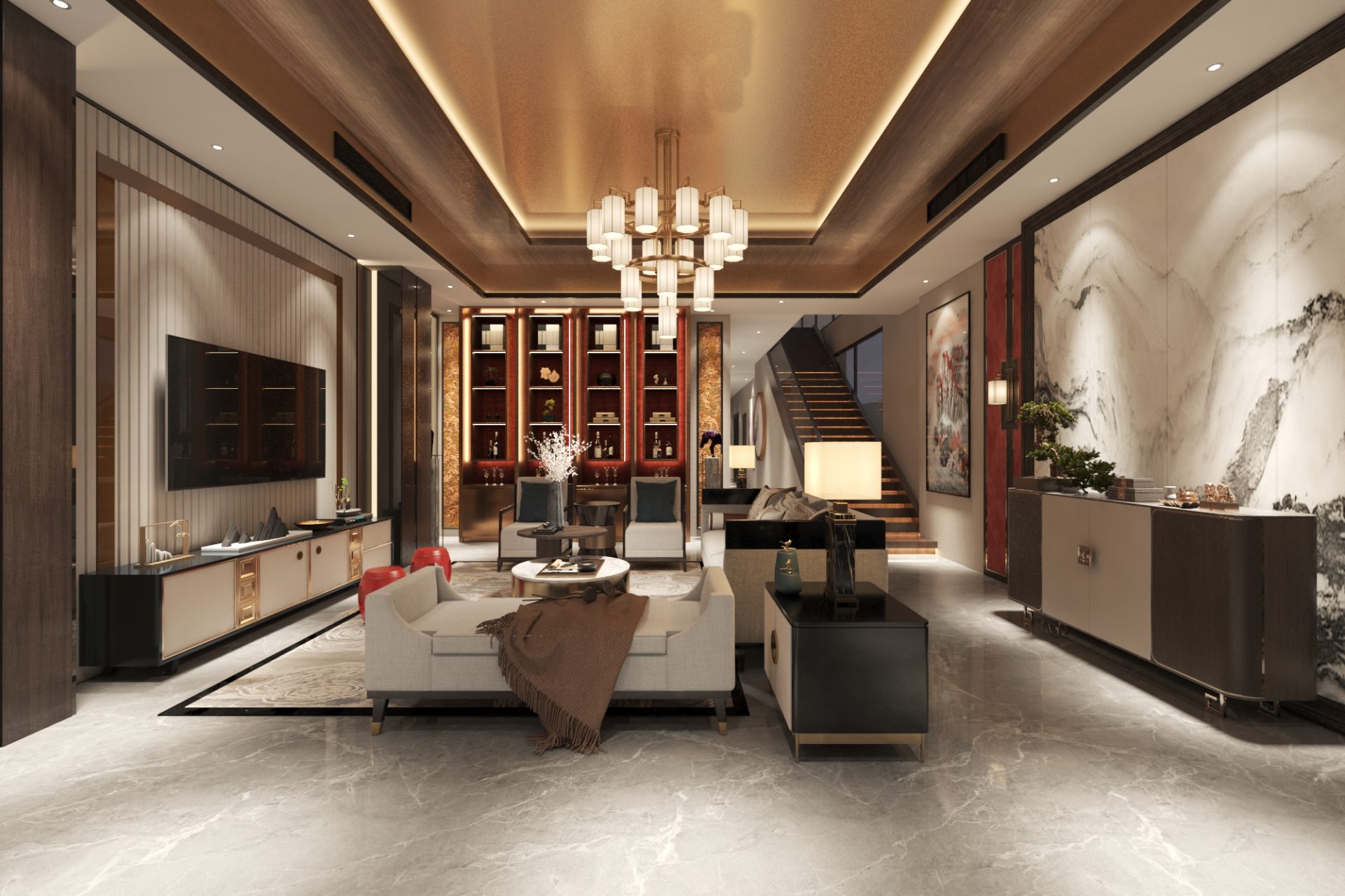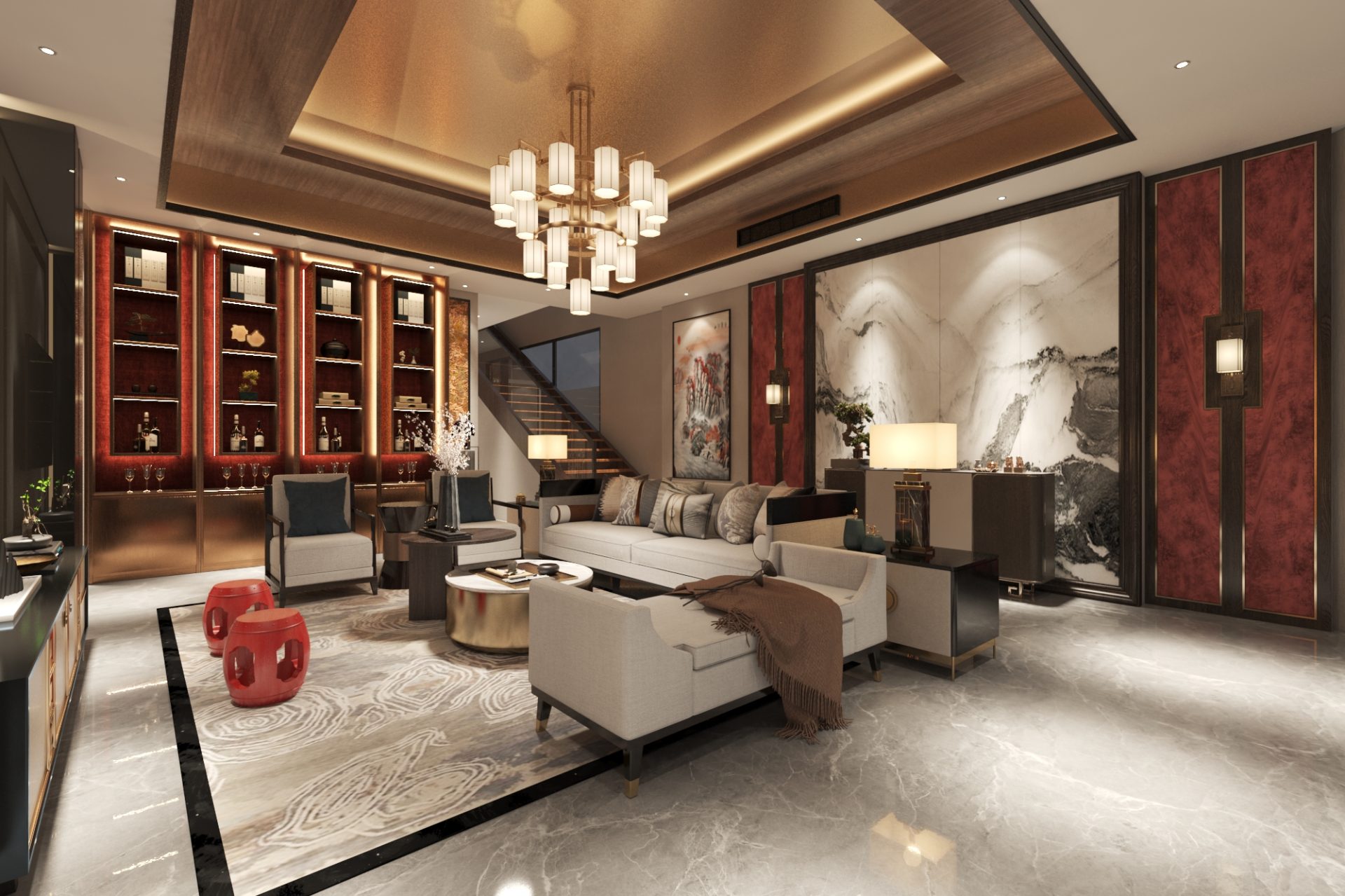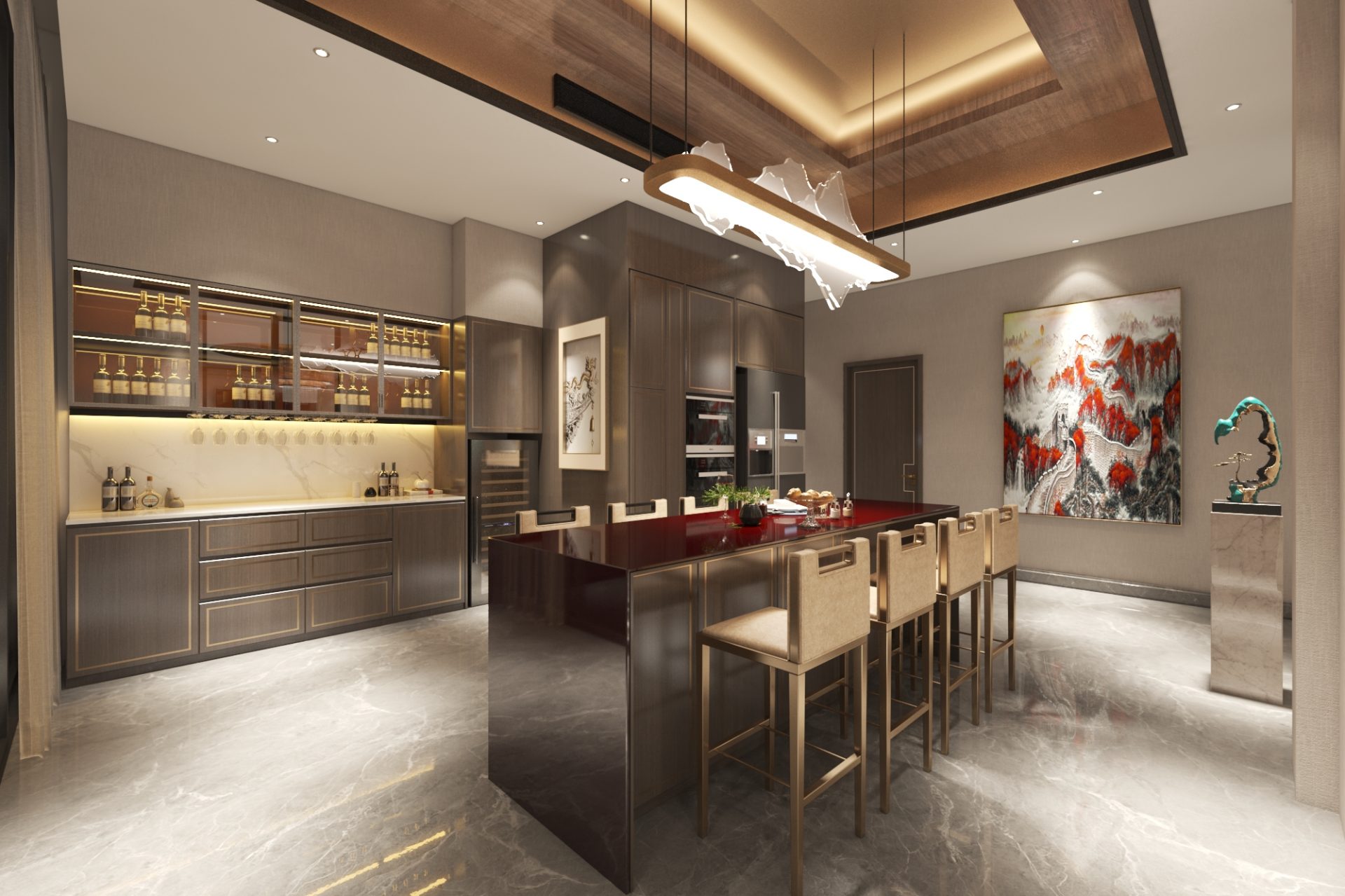 DM Interior | Corporate: Luxury Office
It's proven that people tend to work more efficiently in a space with stylish interior decor. We opted for luxurious wood to create a posh & elegant feel for this office. Warm gold tones add a touch of sophistication without being intimidating or overly imposing. Furniture was chosen with functionality & formality in mind for a timeless appeal.