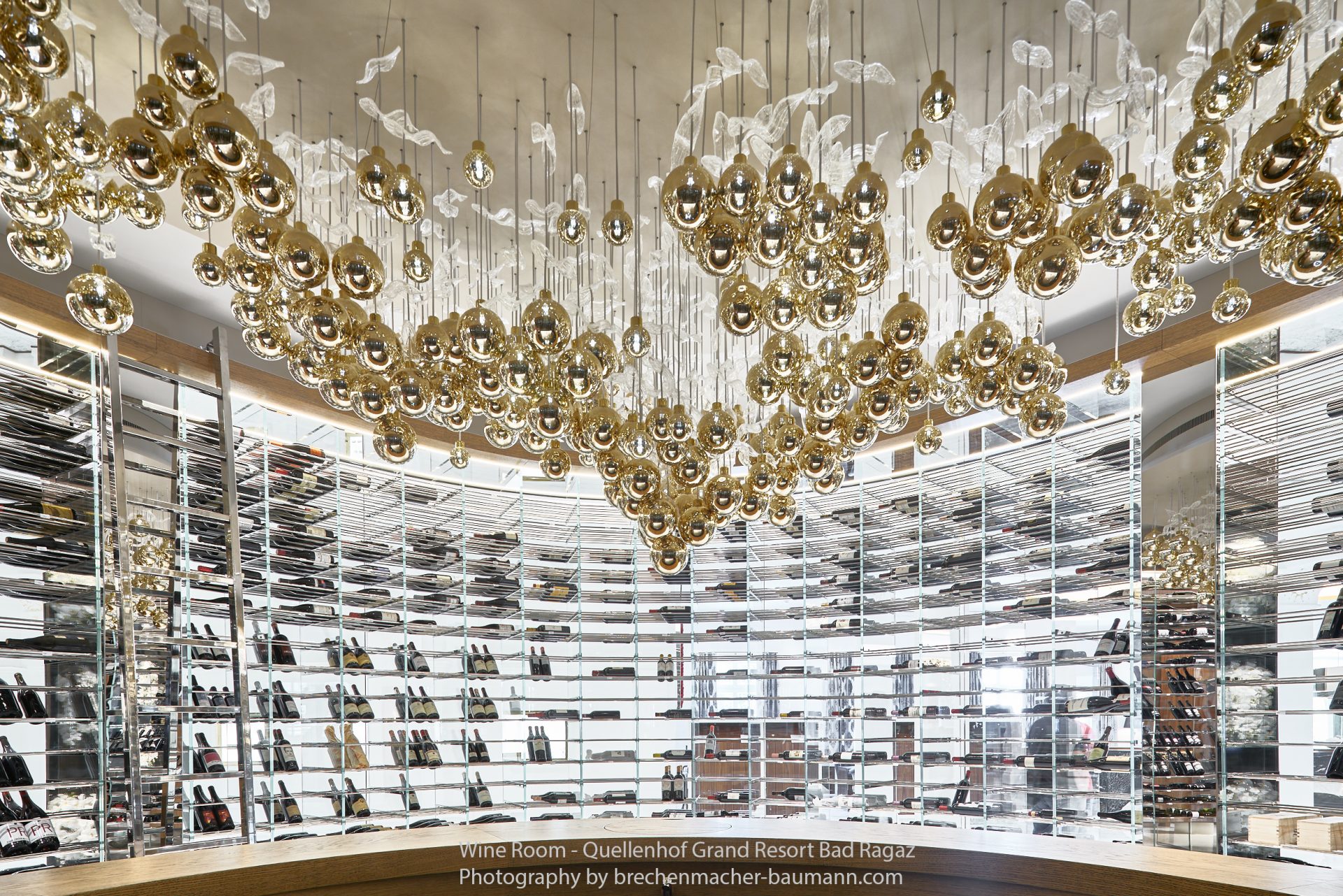 Carbone Interior Design AG
The Carbone Interior Design AG team is based in the Swiss village of Wolfhalden. The eighteenth-century property, which is home to modern offices, lies high up in the hills with stunning panoramic views out over Lake Constance. The showroom, which resembles an enticing treasure room with its shimmering material samples stacked up to the ceiling, is housed in a former cowshed.
The location of this small but inspiring workspace out in the countryside clearly illustrates the philosophy of the company: "Natural beauty goes beyond artificial beauty. Man is part of nature. We love unaffected and creaturely. What is spread, stilted and mannered, on the other hand, seems boring and bland to us."
The design does not have to be perfect, but it has to be coherent and tangible, and subordinate to the function of a room. Carbone Interior Design creates spaces that are defined by a certain elegance and coziness without unnecessary design experiments or superficial effects. Its interiors feature clear lines, precise craftsmanship and stunning natural materials that invite you to feel and touch them. Light and color, elements that perhaps influence our emotions more strongly than any others, also play a crucial role.
Carbone Interior Design is not about a specific style, but rather an attitude, a philosophy. What is most important is gaining an understanding of people and spaces, and how the two interact. When done right, interior design creates a harmonious atmosphere in which people feel comfortable right away. Human beings are creatures of habit. They will seek out a place that makes them feel at ease. They find it by instinct, like a second home. Concepts like warmth and a sense of security play a vital role in interior design. When people feel comfortable in a space, they associate a pleasant feeling with it and will return to it. This is true of hotel guests and restaurant patrons – and in a figurative sense, it also applies to our clients.