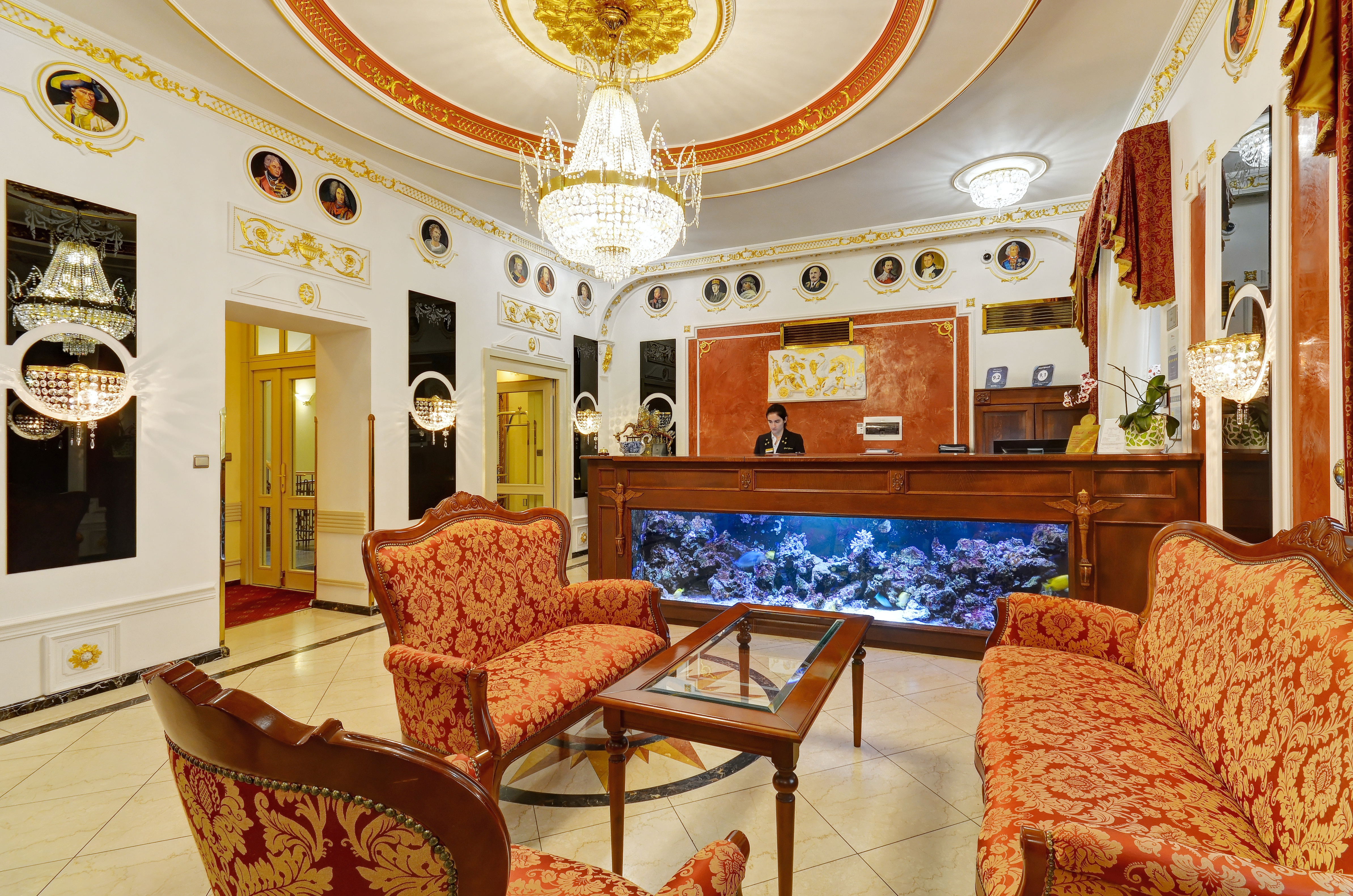 Hotel General
Opened in 2007, in a fully renovated building that dates back to 1890, the exclusive five-star Hotel General is located between the Vltava River and the Andel business district in south Prague. This ideal location gives guests smooth access to all the major tourist and business destinations in the Czech capital.
The hotel staff are renowned for giving guests their personal attention as well as exceptional service, which makes the Hotel General one of the top recommended accommodation options in the Czech capital.
The hotel offers 20 uniquely designed rooms. The decor and interior of the hotel, and each individual room, were inspired by the deeds and lives of famous generals and historical leaders — the baroque atmosphere brings guests closer to the greatest moments of world history.
The hotel restaurant Viva Viktoria is also designed in the Baroque style and welcomes guests with a relaxed yet luxurious atmosphere using only the finest linens, as well as a picturesque decorated ceiling and walls. Guests can enjoy their breakfast, lunch and dinner in a pleasant sophisticated aura.
Completely different and totally genuine, the Wine Bar is the perfect meeting point for a relaxing drink after a long day in the city. With a comprehensive selection of local and international drinks, quality wines and soft drinks, as well as cocktails, the Wine Bar also has an excellent bar menu.
There's also the Lounge, which seats 12 people at its round table, which gives guest the chance to host meetings within the hotel. This type of small conference venue is excellent for training and seminars in a very private and comfortable environment, supported by unobtrusive service that will surely leave the attendees talking about the experience for years to come.