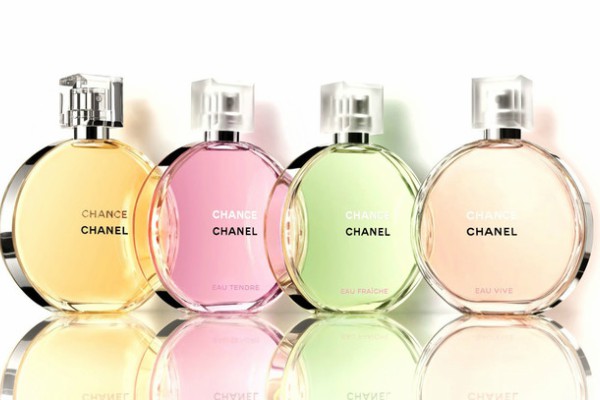 Chanel
Chanel is one of today's best known and most highly sought-after fashion brands, and has been one practically since it was founded by Coco (Gabrielle) Chanel in 1909. Her big break hit when she opened a small shop in Paris in 1910 where she sold her hats. And by 1913, after asserting disdain for resort wear, she launched sportswear: Her take was simpler—flannel blazers, jersey sweaters, and women in trousers, all of which were decidedly against twentieth-century culture memes.
Chanel was trendsetting before there were trends. Her post–World War I look gained attention, as she brought on modernism in fashion through beaded dresses in the twenties, the infamous little black dress, as well as a two- or thee-piece suit, which is still a signature Chanel look.
By 1921 she introduced Chanel No. 5, and was once quoted as saying "A woman who doesn't wear perfume has no future." No. 5 went on to become one of the best-selling fragrances of all time.
Karl Lagerfeld joined in 1983 to revive Chanel to its elite status, which he did with added glamour and sexiness. Today, Chanel stands out in just about every category—couture, ready-to-wear, accessories, jewelry, shoes, and fragrances. What began as a no-nonsense approach to fashion, designed to let women be comfortable while looking dignified, has been translated into classic, tailored style, especially in ready-to-wear, where the traditional tweed Chanel suit with a nipped-at-the-waist cardigan jacket remains one of the most popular—and most copied—fashion staples. Evening gowns tend to have an understated sex appeal and a bit of whimsy, and appear in luxurious fabrics with lots of embellishments. Yet, there is always an undeniable element of the house's founder. "A girl should be two things: classy and fabulous," Coco Chanel once said. Fitting, since that's the absolute embodiment of the label even a century after it was founded.
YouTube: https://www.youtube.com/user/CHANEL
Twitter: https://twitter.com/chanel
Facebook: www.facebook.com/chanel/?fref=ts
Instagram: www.instagram.com/chanelofficial
---