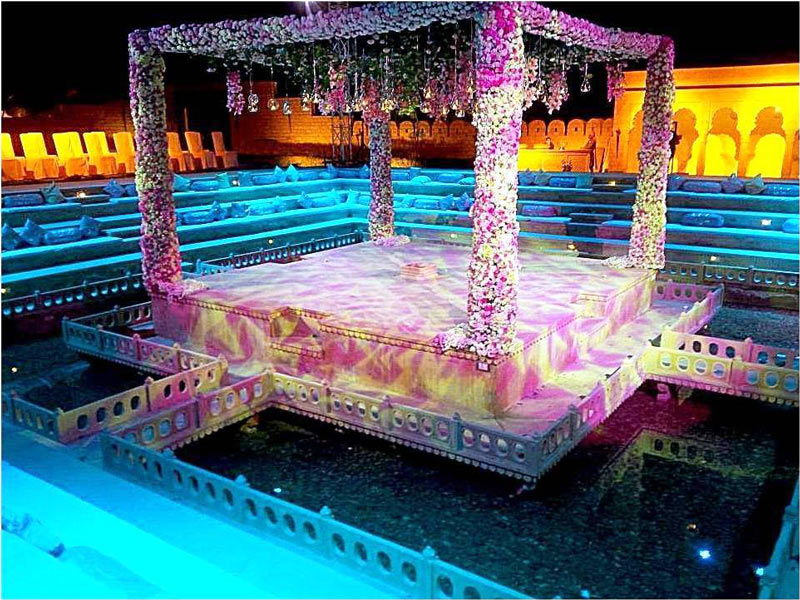 Theme Weavers
They tap, they adapt, and they conceptualize. They like change. They like creativity. They like weaving- beautiful things out of nothing; dreams out of briefs. They take pride in executing dream-like set ups, they feel elated when their clients smile. They are Theme Weavers Designs!
The company started out in 2008 and has since built a name for itself and established itself as one of the top 15 wedding companies in India. Exquisite design, innovative use of space and immaculate execution are a few of the many things that have made Theme Weavers Designs a household name for those looking to host luxurious events.
Their forte happens to be destination weddings but the director of the company, Ms. Annushree Agarwal, believes that limits are an illusion. So the next obvious step, after perfecting their weddings, was to expand into other celebrations like 'Personal Engagements' and 'Corporate Events'. Their clients would often be heard referring to them as "exceptionally creative", "excellent at understanding their clients' tastes and desires" and "simply wonderful to work with".
Carefully and meticulously designing their events and carrying them off with utmost élan is what they do best. They love what they do and it is evident in the quality of their work. Despite being covered in 12 Indian magazines and 3 International articles, the company remains humble and lives by gratitude and appreciation.
---