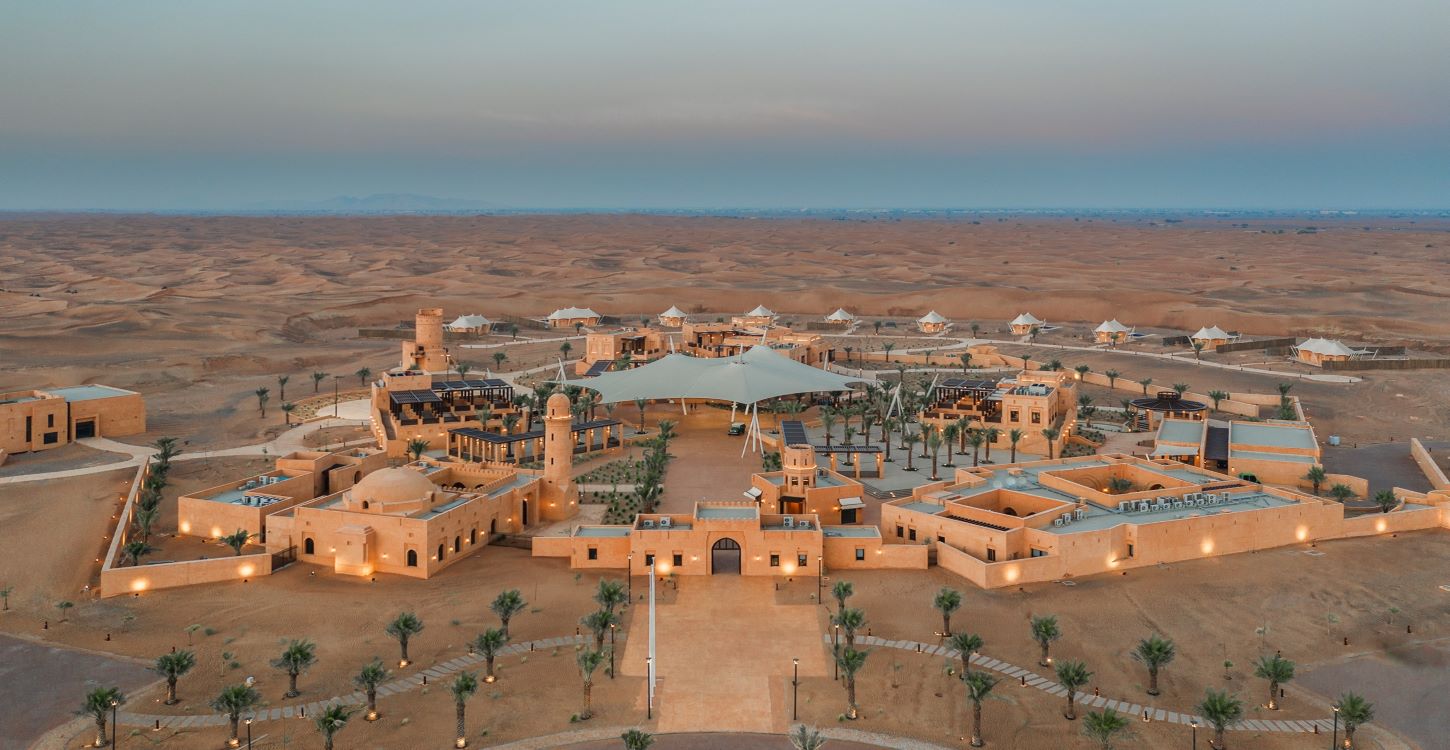 Mysk Al Badayer Retreat
"Doors to Dunes of Emirati Lifestyle". Close your eyes and imagine a caravanserai coming from a long way along the Silk Road. That would be the perfect example of what the Mysk Al Badayer Retreat presents. A picturesque desert stop set against the sweeping dunes of central Sharjah. Live in a traditional Arabian castle from the age of times decorated with the comfort of modernity. Rooms are all adorned with Arabian culture and ornaments, leaving you with 1001 memories to reminiscent. Feel the attentive welcome evocative of an Emirati home.
Mysk Al Badayer Retreat offers speciality and an all-day dining restaurant. The 58-seater Nizwa is a speciality restaurant that offers cuisines influenced by destinations from the Silk Route. The setting is contemporary and stylish while food plating and service is traditional in taste and presentation. Enjoy the site of the sun hanging lazily over you with the sight of sand dunes climbing to its horizon. Experience the feeling of living like a sultan in an empire hemmed in by the golden sweeping dunes. Recharge your vibes as you sail across Al Badayer's immense Emirati Lifestyle. Watch out though that you might get accustomed to this living which will leave you hooked on and wanting more. A great vacation getaway where you will carry back authentic cultural riches. Enjoy the gym's amenities to get your muscles ready and prepared to take on the desert's adventures. Should you get an urgent work, then no sweats needed since the oasis presents you with a meeting room fit to your calibre.