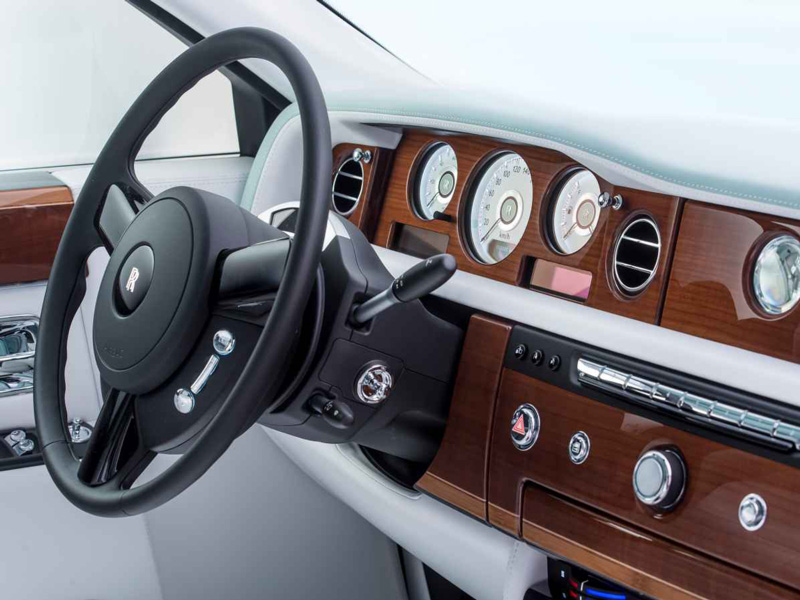 Rolls‑Royce
When Henry Royce was designing the first Rolls‑Royce, a friend advised him to "turn out a reliable car at a low price". But Royce had other ideas. He sought to turn out "the best motor car in the world regardless of cost". More than 100 years later, that same desire for perfection is the driving force behind Rolls‑Royce Motor Cars.
Since 1904, we've created instantly recognisable motor cars that have made the marque an icon all over the world.
From a desire to build the best motor car in the world, Phantom redefined the marque for the 21st century. Phantom Extended Wheelbase, Phantom Drophead Coupé and Phantom Coupé followed – before our engineers decided to make the best motor car in the world even better.
Phantom Series II was born.
Adding another model to the marque, Ghost and Ghost Extended Wheelbase delivered simplicity out of complexity. Wraith followed and the world stood still. Then the endlessly sociable Dawn reimagined the open-top driving experience. Now Project Cullinan is set to astound.
Designed to deliver effortless comfort both on and off the road, Project Cullinan will be a high-bodied motor car with an aluminium architecture. As much about Charles Rolls' adventurous spirit as it is about Sir Henry Royce's dedication to engineering, it promises the effortless luxury synonymous with Rolls‑Royce.
---