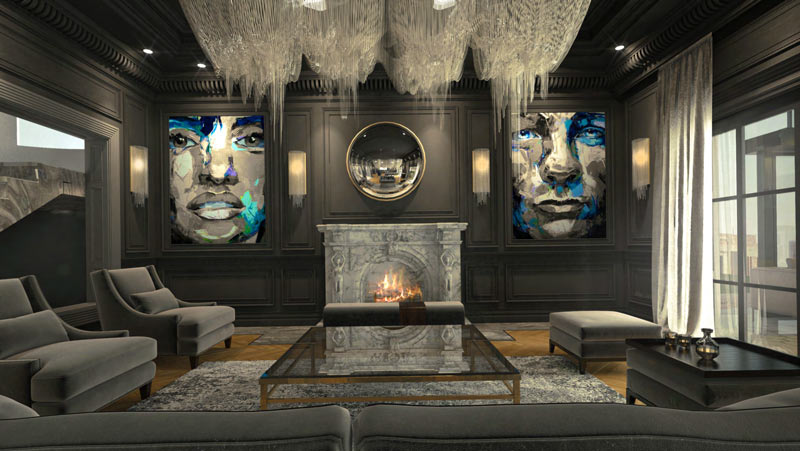 Studio Five
Studio Five revolutionizing interior design
The past decade has seen a boom in architecture and interior design firms in Egypt. One such firm causing a stir in the design scene is Studio Five, set up by five inspirational young designers just three years ago.
Ahmed Tarek, Ahmed Khalifa, Mohamed Jalal, Mohsen Rizk, and Hatem Essawi are the five names behind Studio Five that are redefining the approach to interior design in Egypt. Fellow graduates of Cairo University with degrees in architectural engineering and building technologies, their for other design and architectural firms after graduation, soon enough they decided to fulfill their destiny by joining forces in Studio Five.
Studio Five's office in Zamalek is where these five hip, young designers, who are all in their twenties, make all their magic hap-sound system playing cool music at all times – epitomizing a laidback work environment despite their insane working hours.
In just three years since they started, Studio Five has worked on over 165 residential, commercial and hospitality projects all over Egypt.
We do not have one design language. Our work is tailored to the client and each one of us has his own style, which is why the end product is never dull or monotone.
The client's background is our main inspiration. When we find out what the client wants, from the biggest to the smallest details, that is when we start to work. The client's identity is what we aim to work with for the best possible results. We are inspired by images, by colour schemes and by materials and we work with mood boards. We are always looking for more inspiration. We travel abroad to attend exhibitions so we can be up to date in the design field.
We are planning to expand in the MENA region soon. But we've come a very long way in only three years, which is why we can't tell where this journey will take us. But we hope that we will continue to be inspired, work more, and grow more in the coming years.
---