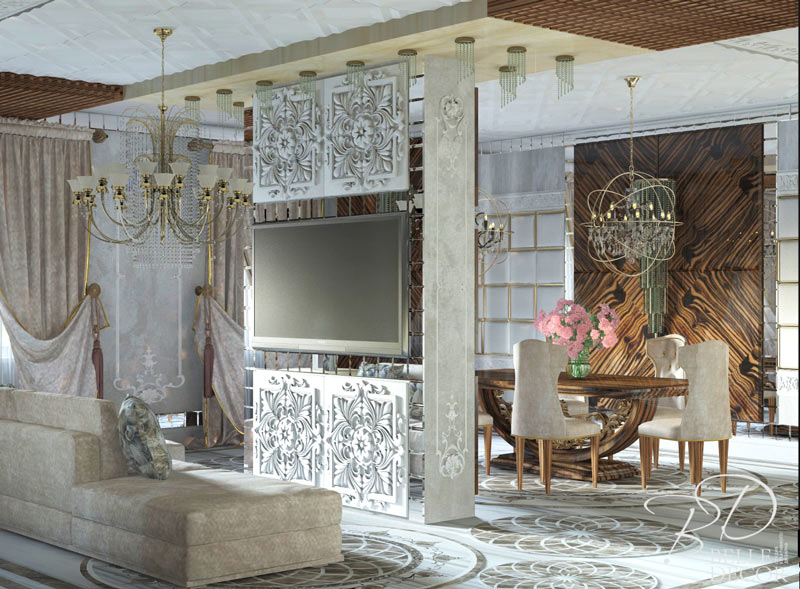 Interior design studio "Belle Decor"
The creative design studio "Belle Decor" is a team of professionals,offering exquisite and unique interior designs of flats and houses.
We gift our clients with the dream and unparalleled chic, emphasizing individuality, going beyond the usual scope of standard solutions, whether it is the interior in the style of the grand classics, aristocratic Art Deco or modern laconic style.
Each of our developed interior reveals family history and mood of its inhabitants.
In our studio you are guaranteed to receive personalized service and professionalism.
You don't need to worry about anything.
We will take care of all your concerns.
You simply voice your all your desires and we take care of all the creative and technical tasks.
Your island of comfort and relaxation is real with the help of professionals from the"Belle Decor"studio.
Indulge yourself because you deserve the best. And It depends only from you whether your life is comfortable and happy.
Luxurious interior with our studio is philosophy of the unique style.
---