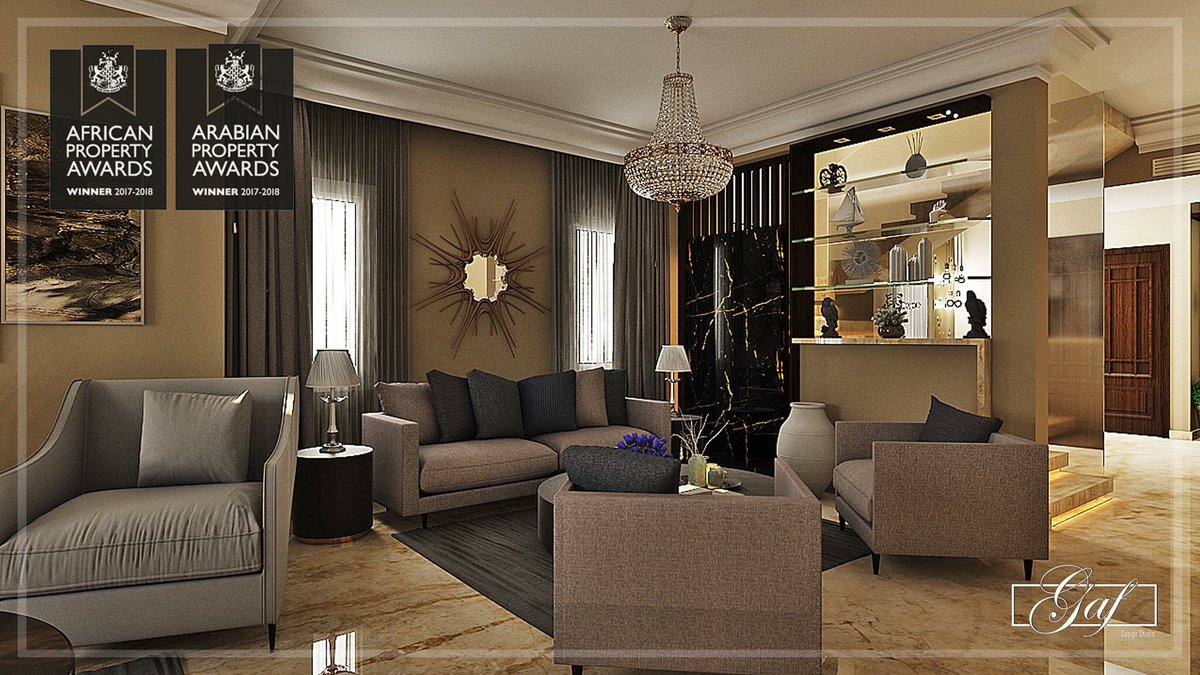 GAF Design Studio
GAF Design Studio is An Award Winning Architectural and Interior Design studio which was established by Architect Ahmed Gabr in 2012 based in Cairo.
When we are asked at "GAF" Design Studio about our best project, the answer is always the same; "The next project".
We are engaged into a thrilling chase, and an unflagging competition, we chase the euphoria of our clients, and we compete with ourselves upon impeccability.
As an award winning design house, we put our heart, soul and mind into designing the present, with our eye always set on a superior future.
We don't build houses; we create homes, your home. We don't believe in magic, we believe in details. Details are like the backstage crew, you don't see them but they make all the difference.
From modern minimalist, classic, contemporary, rustic, elegant country, your wishes are justified here. From concepts to planning to completion, it is our mission to dig in, to put the texture in the art, until we sculpture the dream house that mirrors you.
"GAF" Design Studio where fine art and creativity break even.
" No Magic, just details "