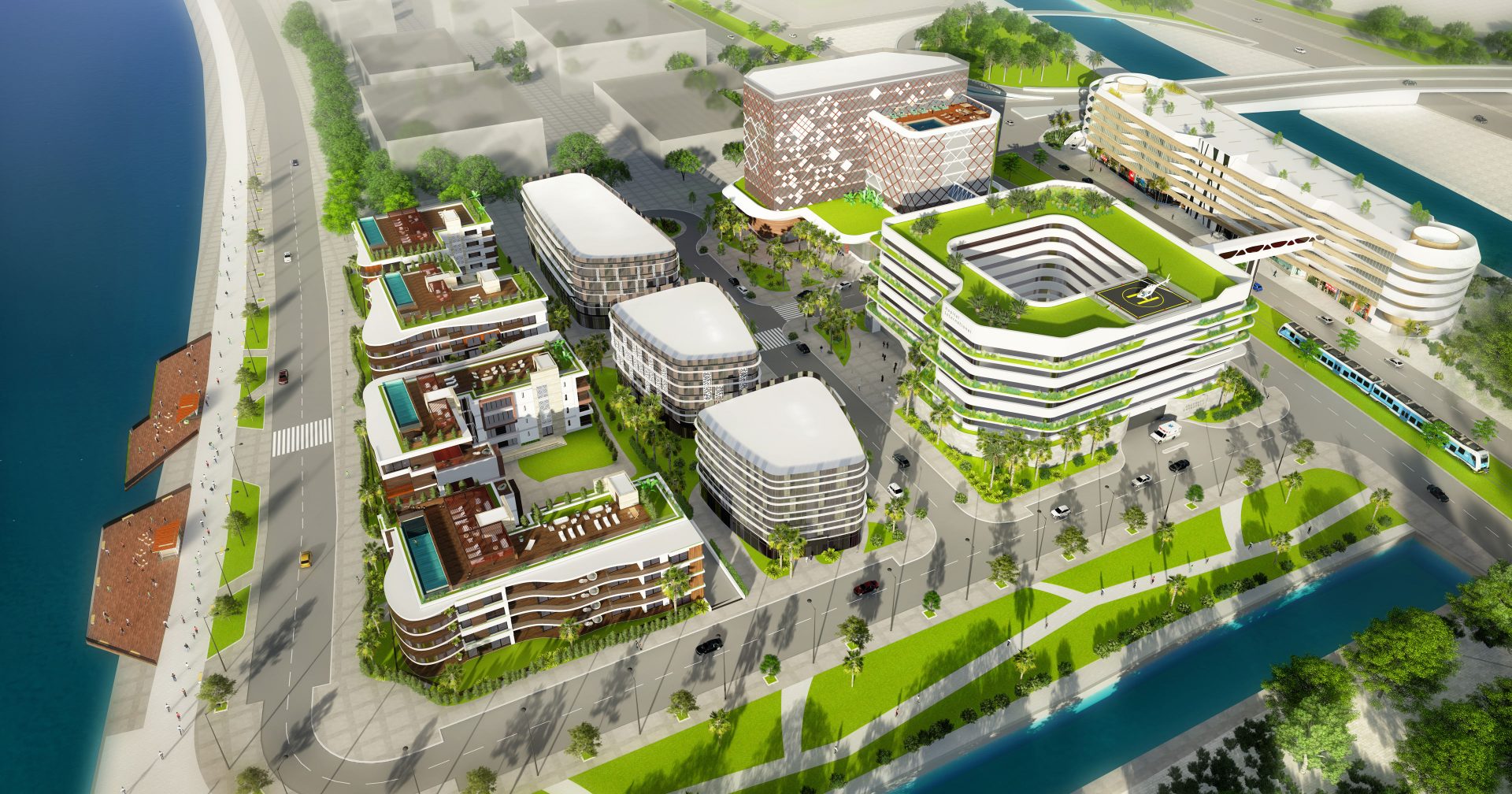 FUSION ARCHITECTES
Founded by Akram KHELIF, Hanen BAHRI and Slim BADRI, 3 Tunisian architects in 2011, FUSION ARCHITECTES is a global architecture and interior design firm based in Tunis.
After multiple international collaborations between 2005 and 2011 with Architecture Studio in Paris and Sultanate of Oman and Polystudio intl. in Lybia and Tunisia for the design and supervision of major Cultural, Hospitality, Towers, and Educational projects, the three architects decided to Found Fusion Architect to express their vision of Architecture.
From 2011, Fusion Architects have designed a range Luxury Projects as Luxury Villas, Offices Buildings, Restaurants and Hotels but Also Master Plans.
The group developed a creative philosophy based on the Architects Mediterranean culture origins and a contemporary vision of an intelligent design based in the sensitive relation of the human to the space. The environment, the nature and the landscape have always a major impact on the design of all their projects from the first designs.
In 2012, Fusion Architects won an international Architecture competition to design a modular and transportable House in Australia. In 2013 they was shortlisted and winners to design a major Office Building for an insurance company in Tunis. In 2014, they were finalist of the International competition to design a Film city Tower in Mumbai.
After participating in the refurbishment of multiple Hotels in Tunis and designing restaurants, in 2016, the group was commissioned to design The Master plan of a healthcare city including the design of a private Hospital, Hotel, medical offices and residential buildings for a total of 90.000sqm.
In 2017, the group designed a major Luxury residential And Golf project in Ivory Coast. The project includes a luxury hotel, a golf course, 300 Luxury Villas up to 1500sqm, a mall, and a golf club.
With many ongoing projects in Tunisia, Algeria, West Africa, and the Middle East, Particularly in Luxury projects, Fusion Architects is recognized as one of the most creative and innovative Architecture and interior design Firms in the region and internationally.