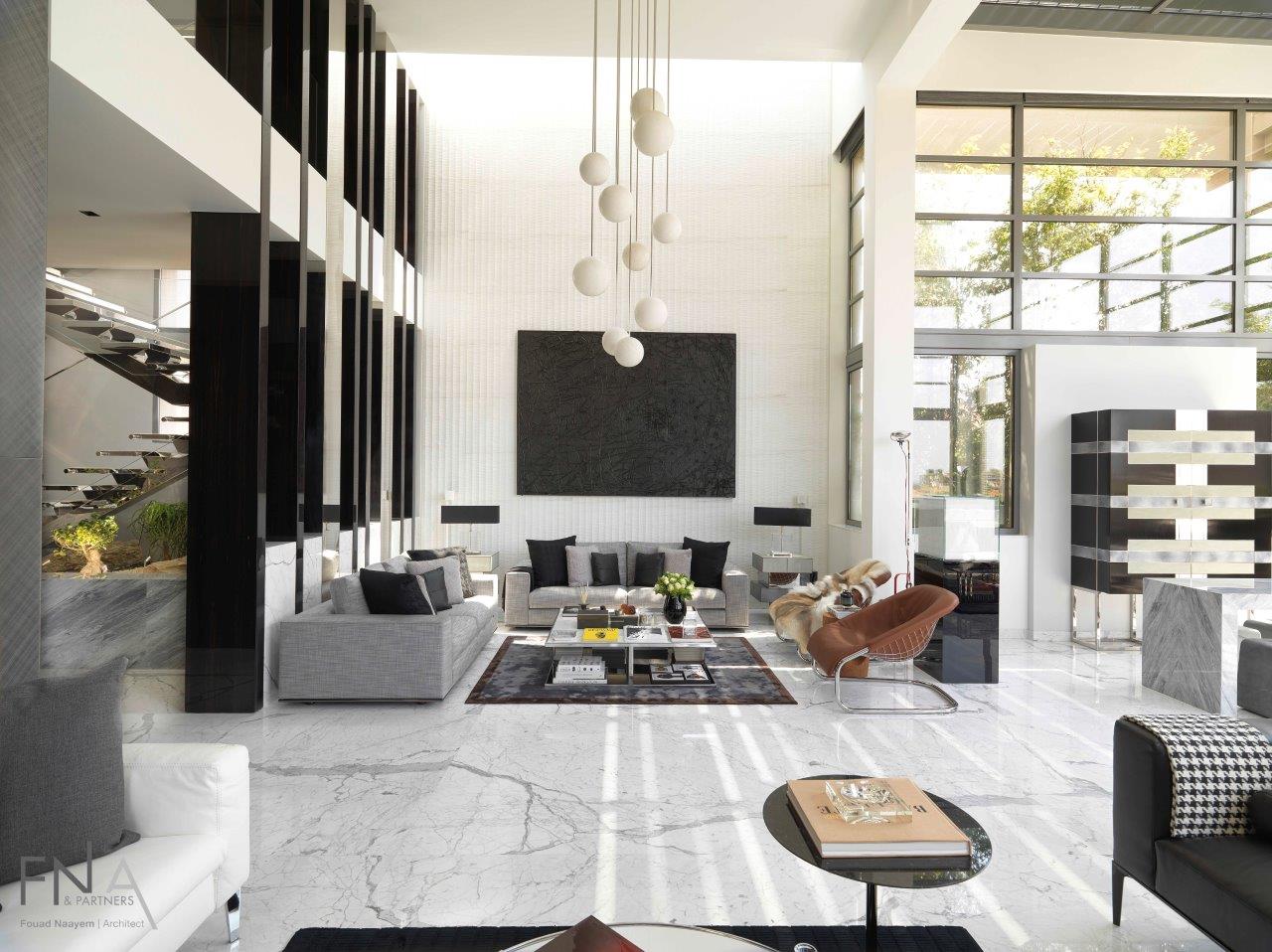 FNA & Partners
Our Signature:
Architecture that breathes. Sculpture-like volumes. Full and empty contrasts. Surfaces and shapes variety. Axes, main directions and regulating lines. Blend of light and vision. Innovative and sustainable designs fitting both the environment and client's needs. This is our signature.
At FNA & Partners, a "quiet strength", a "proven presence" lies behind our work. Naturally articulated, the unusual and unexpected materials melt with shapes to suit the contextual surroundings.
In complete harmony, architectural details combine rethought classical forms with modern esthetics for a bold, yet timeless effect.
The exterior-made-interior translates feng shui lifestyle into a unique oriental fantasy. A micro climate threaded by a simple form, a texture or even a color.
Our Profile:
Based in Beirut, FNA & Partners is not only specialized in architecture and consulting, but also offers interior design and landscape design services.
The scope and finishing of our work have gained us recognition giving our projects a regional dimension. Thus, our work spans mainly in the Middle East and the Arab World. From Lebanon to Cyprus, Iraq, Dubai, Kuwait, Qatar, Saudi Arabia…, we offer you opportunities for unique experimental innovations.