Apartment BC1 by ARTCH
ARTCH is a remarkable interior design and architecture studio in Mexico dedicated to creating artistic spaces and objects with soul, as the professional team consider both aesthetic and pragmatic elements when creating projects. They are a group of people passionate about designing beautiful and elegant spaces. From the smallest decorative detail to the whole structure in its entirety, using the latest technologies, having both pragmatics and aesthetics as axis. Improving day by day.
ARTCH adapts to the needs and styles of each client, focusing on generating an integral discourse that connects each element, even the void, thus developing beautiful, coherent and cohesive spaces. They are more than an interior design and architecture studio. They are people who create spaces and objects with a soul, spaces that are art themselves.
Therefore, ARTCH has been selected by the experts at Luxury Lifestyle Awards as a winner in the category of Best Luxury Apartment Interior Design in Mexico 2021 for the exceptional detailed design of Apartment BC1.
BC1 was born as a new and totally personalized social space with large areas to interact in groups, or in a more intimate way, but always in a cozy atmosphere. For this was necessary a total reform, having as a conceptual axis the social interaction and more importantly, the family.
Among the materials used, wood plays a leading role serving as a unifying element, while white marble provides its characteristic freshness with the large-format slabs spread throughout the apartment floor, contrasting with the lambrines of black slate and wood that accentuate and/or divide the spaces, being the golden and black tones in decorative, latticework and art, those that complement the design. In the fan-shaped structure of the building, four large spaces are distributed between the axes, along them -with ocean view-, the different uses of the architectural program are distributed.
BC1 is a mixture of sophistication and elegance with comfort, providing a welcoming environment for different shades of social conviviality. A home where the family lives in harmony and well-being, creating unforgettable experiences.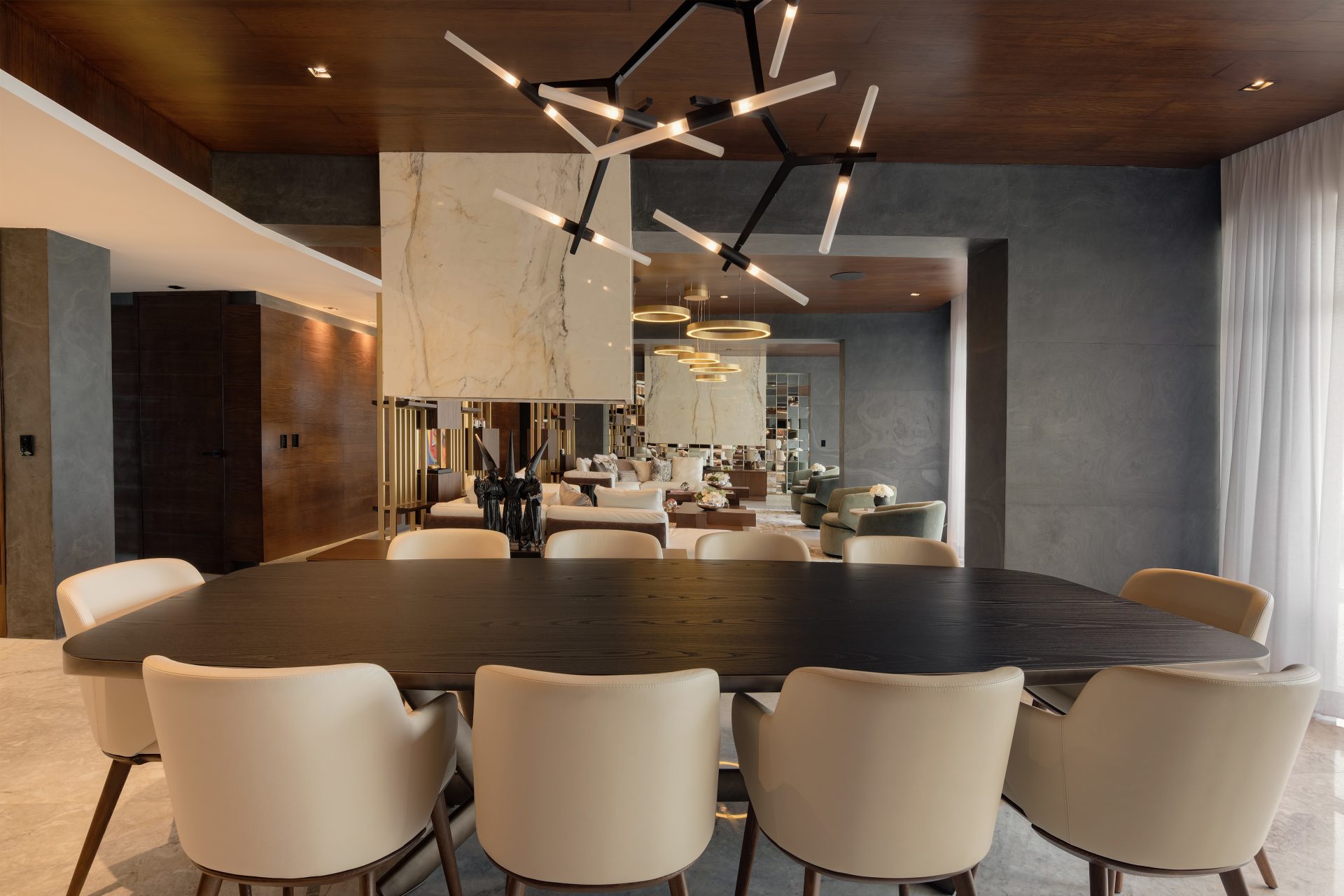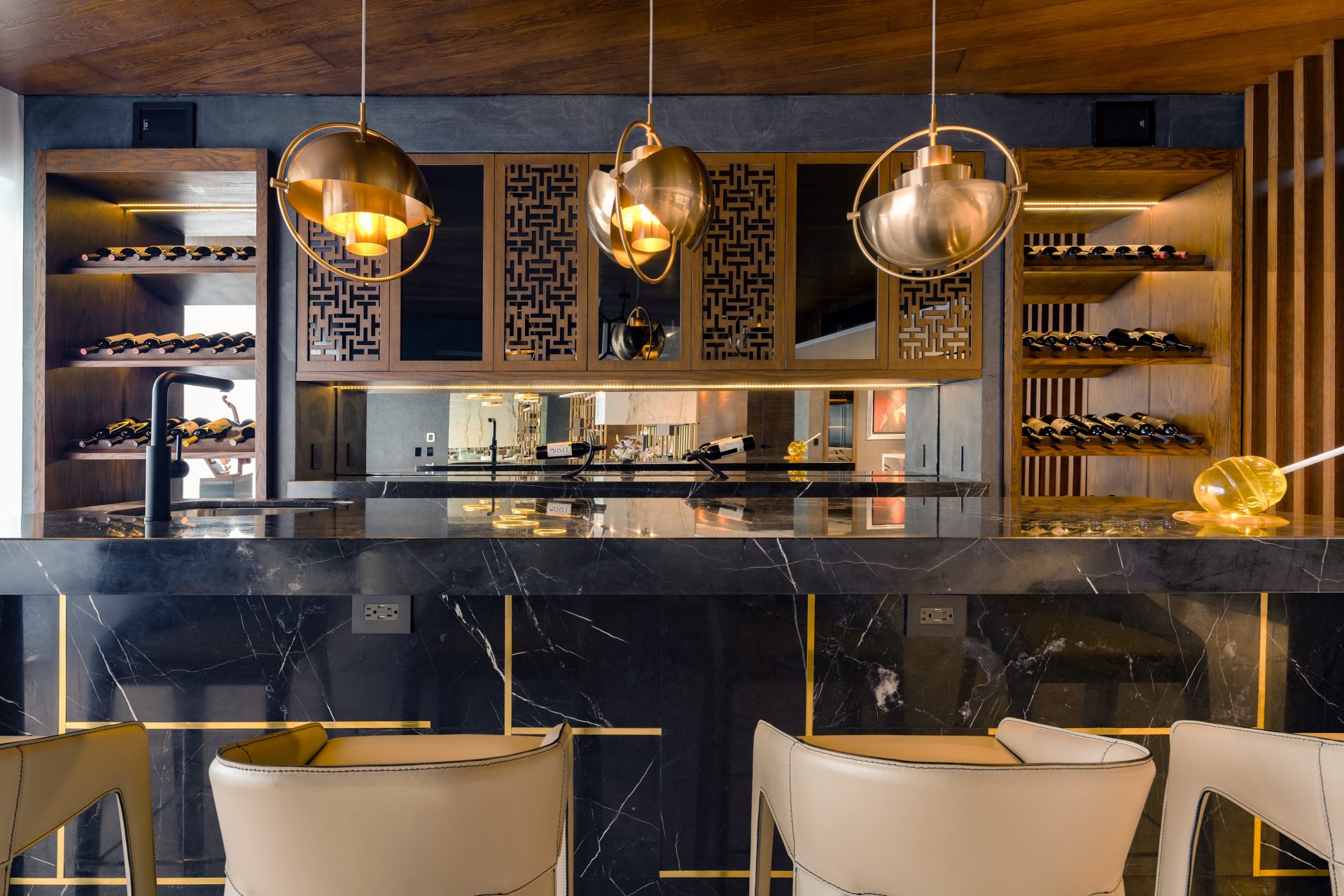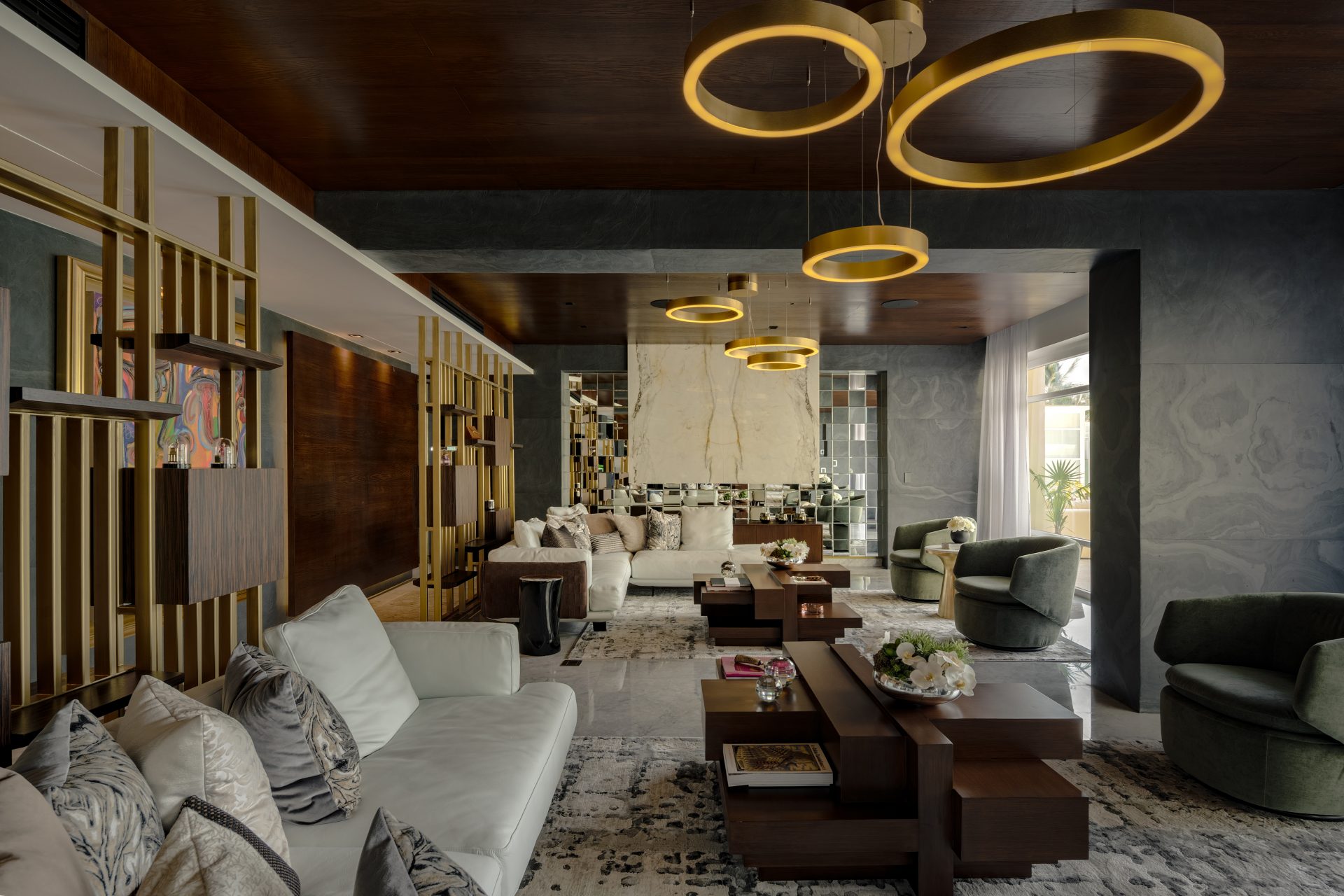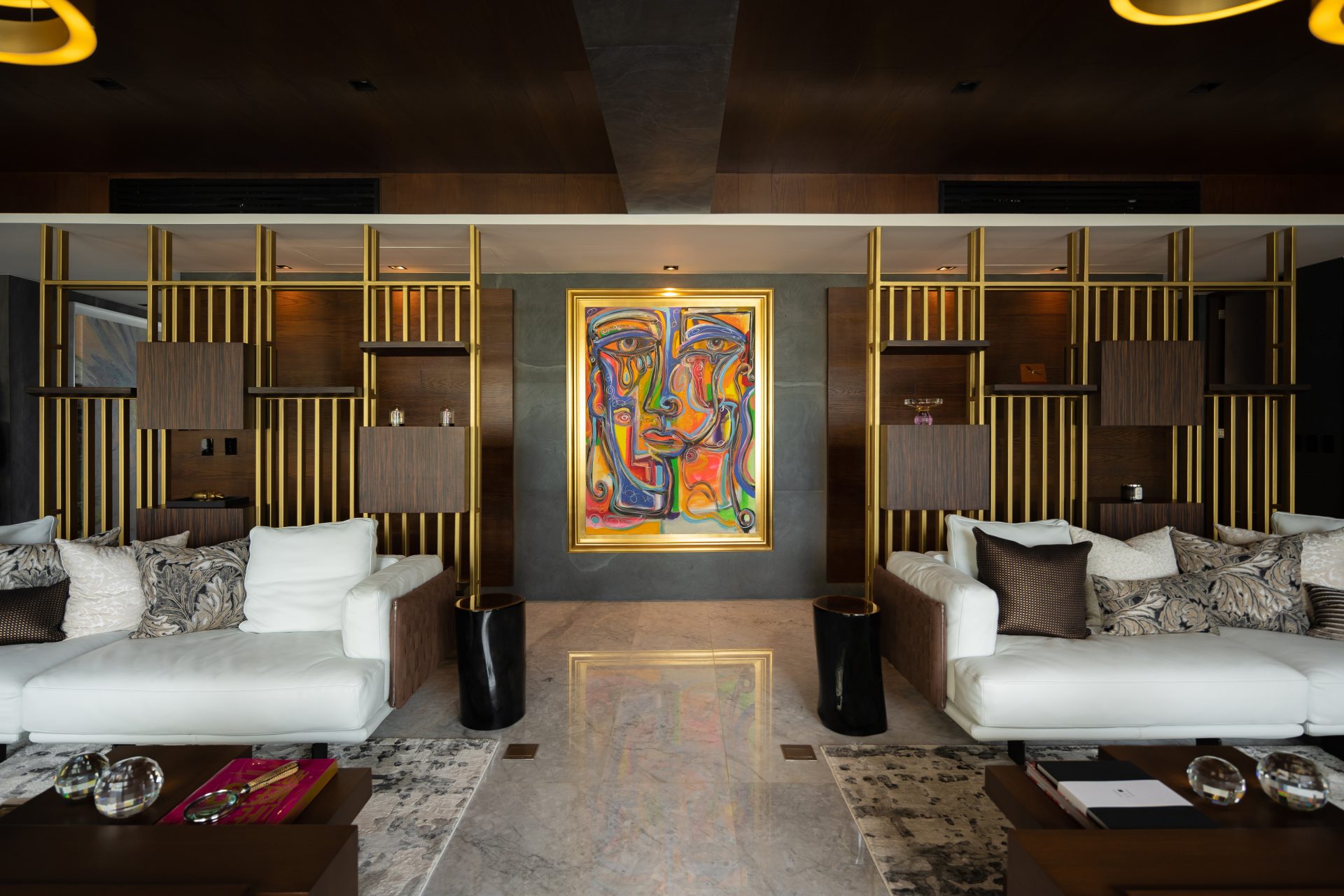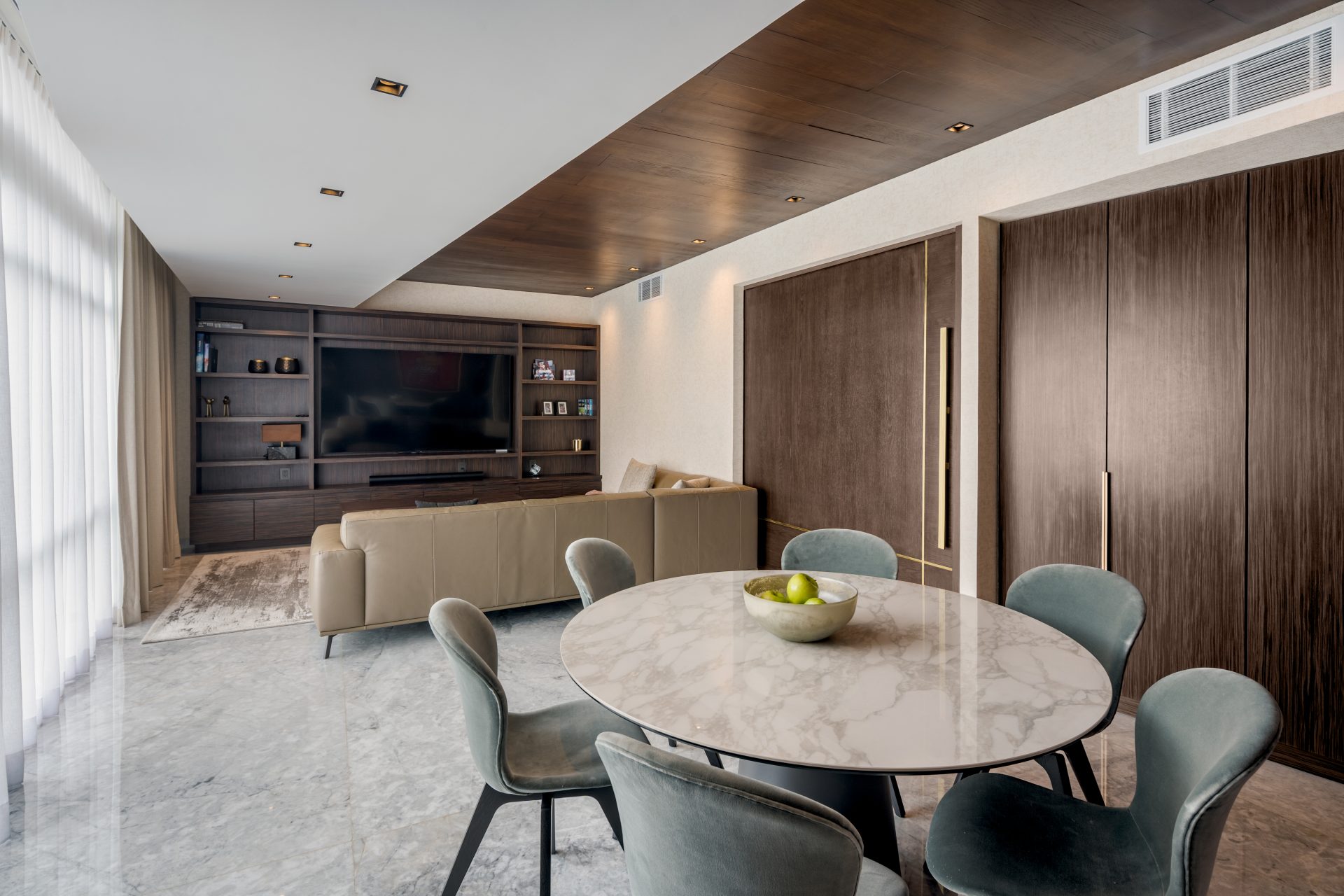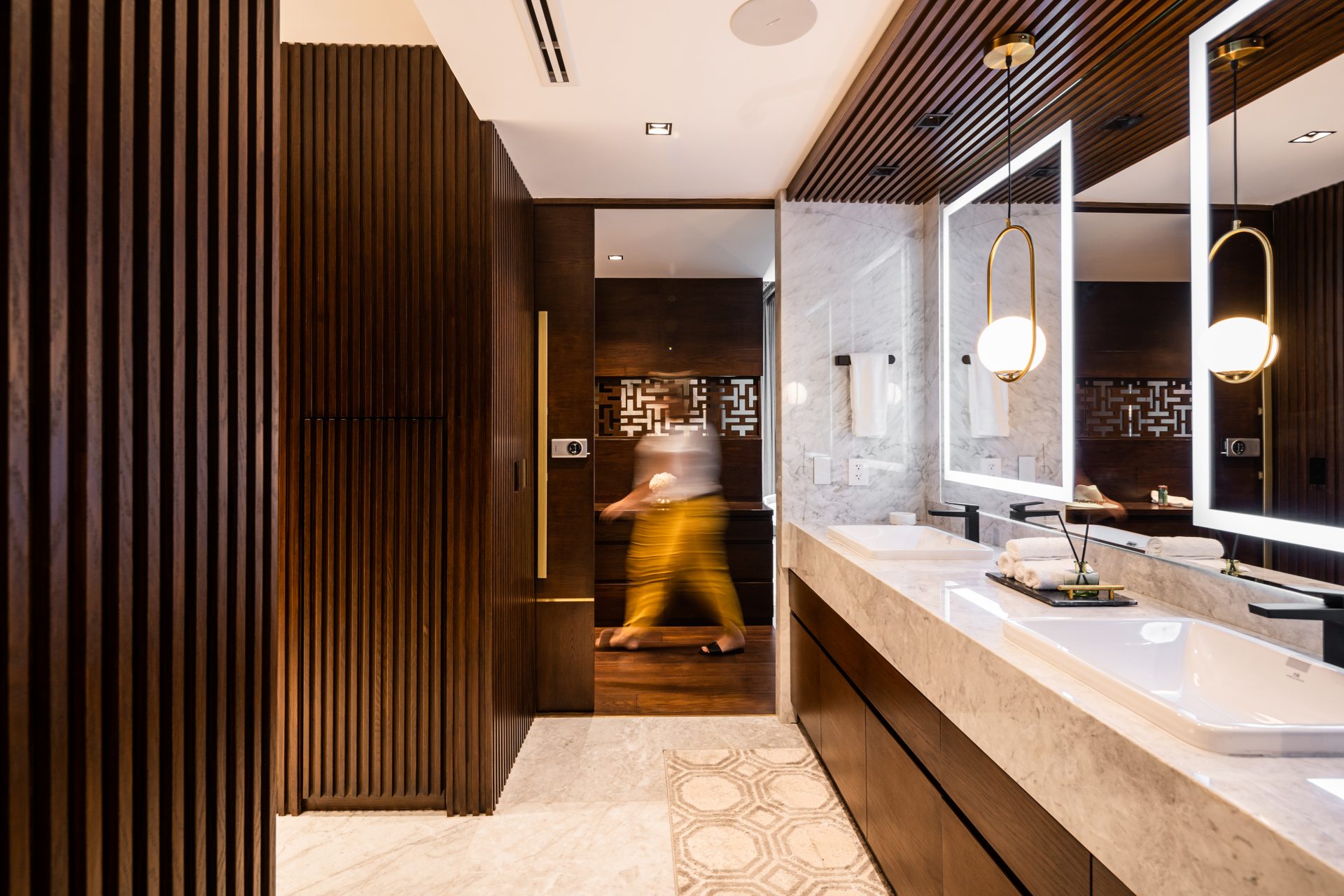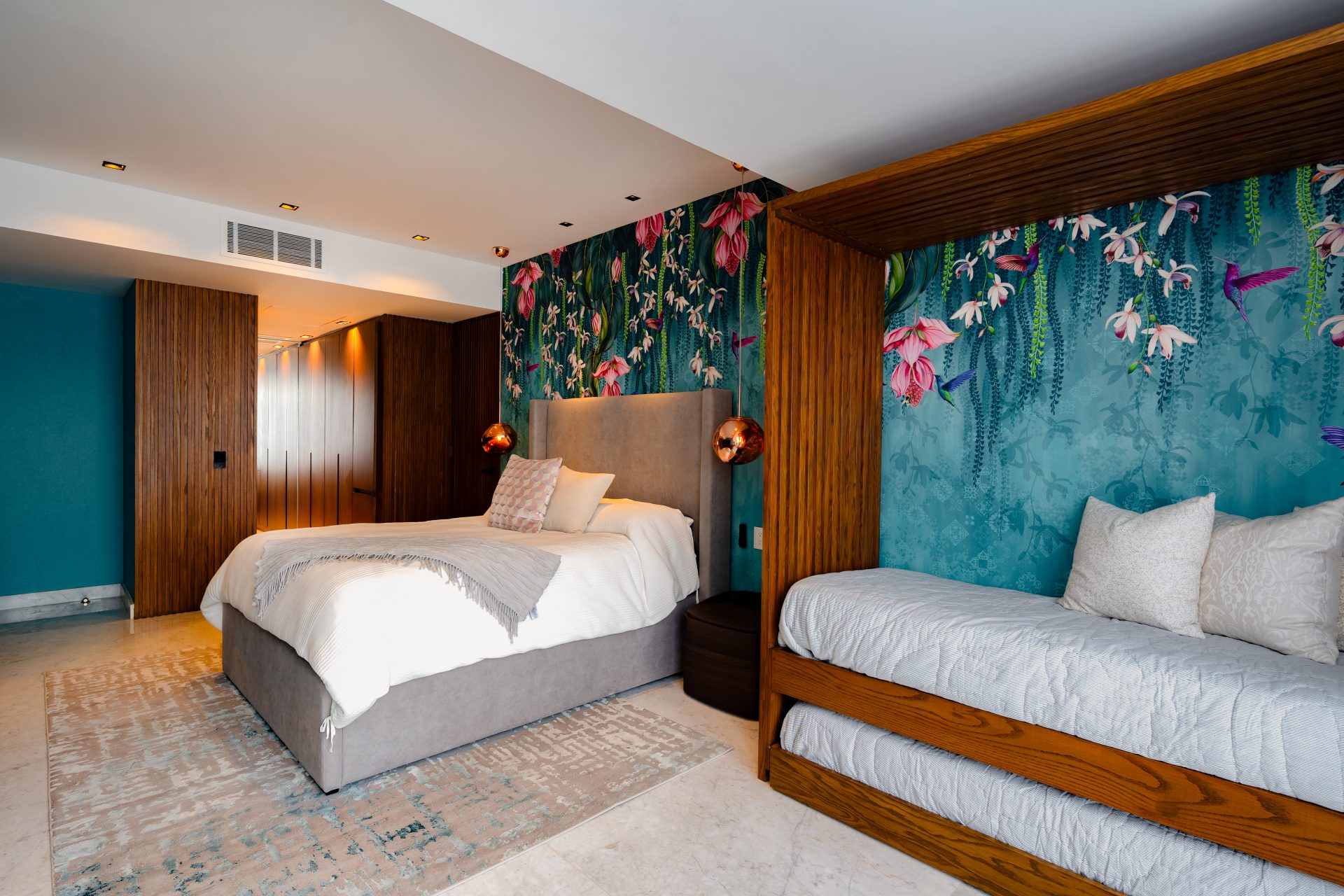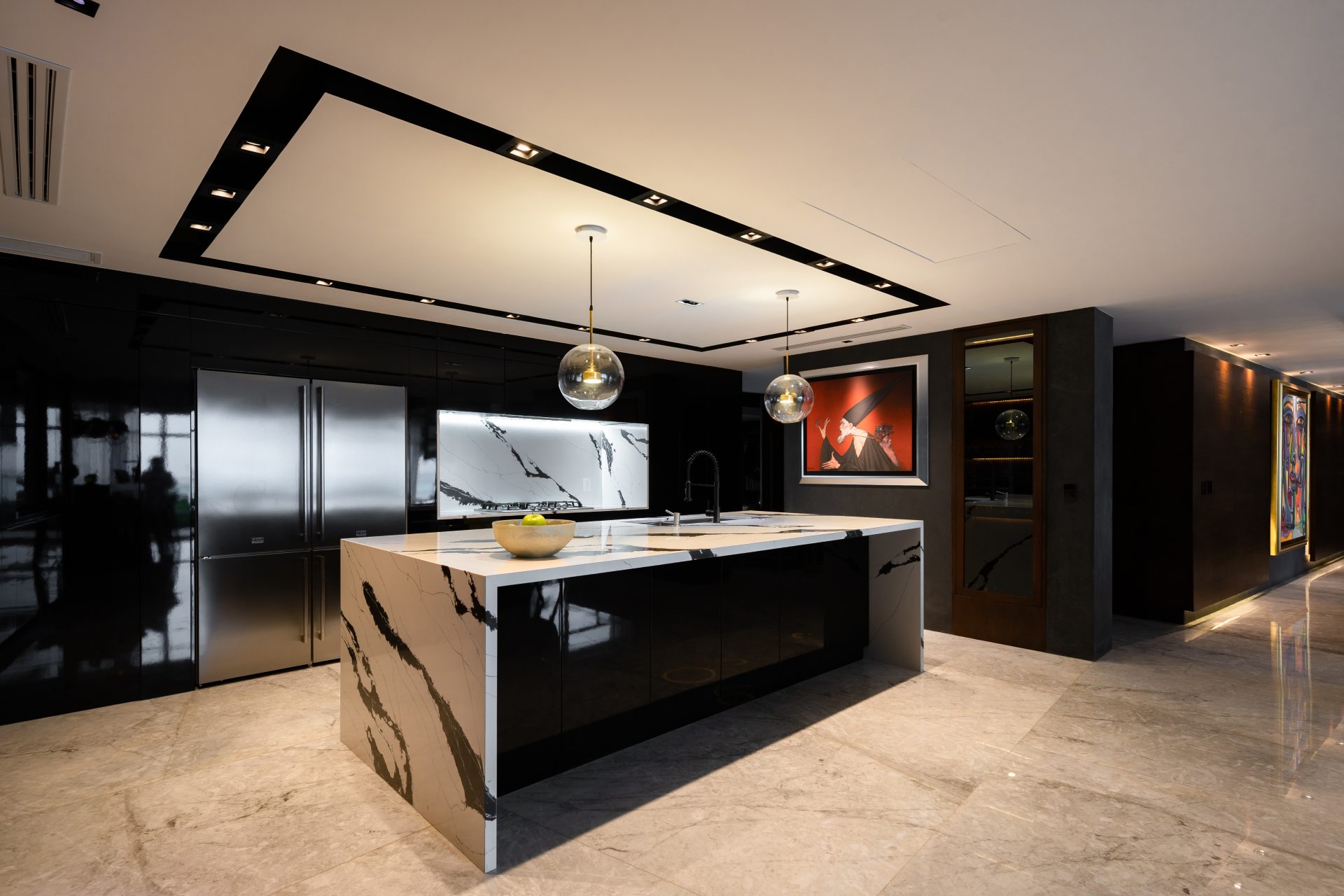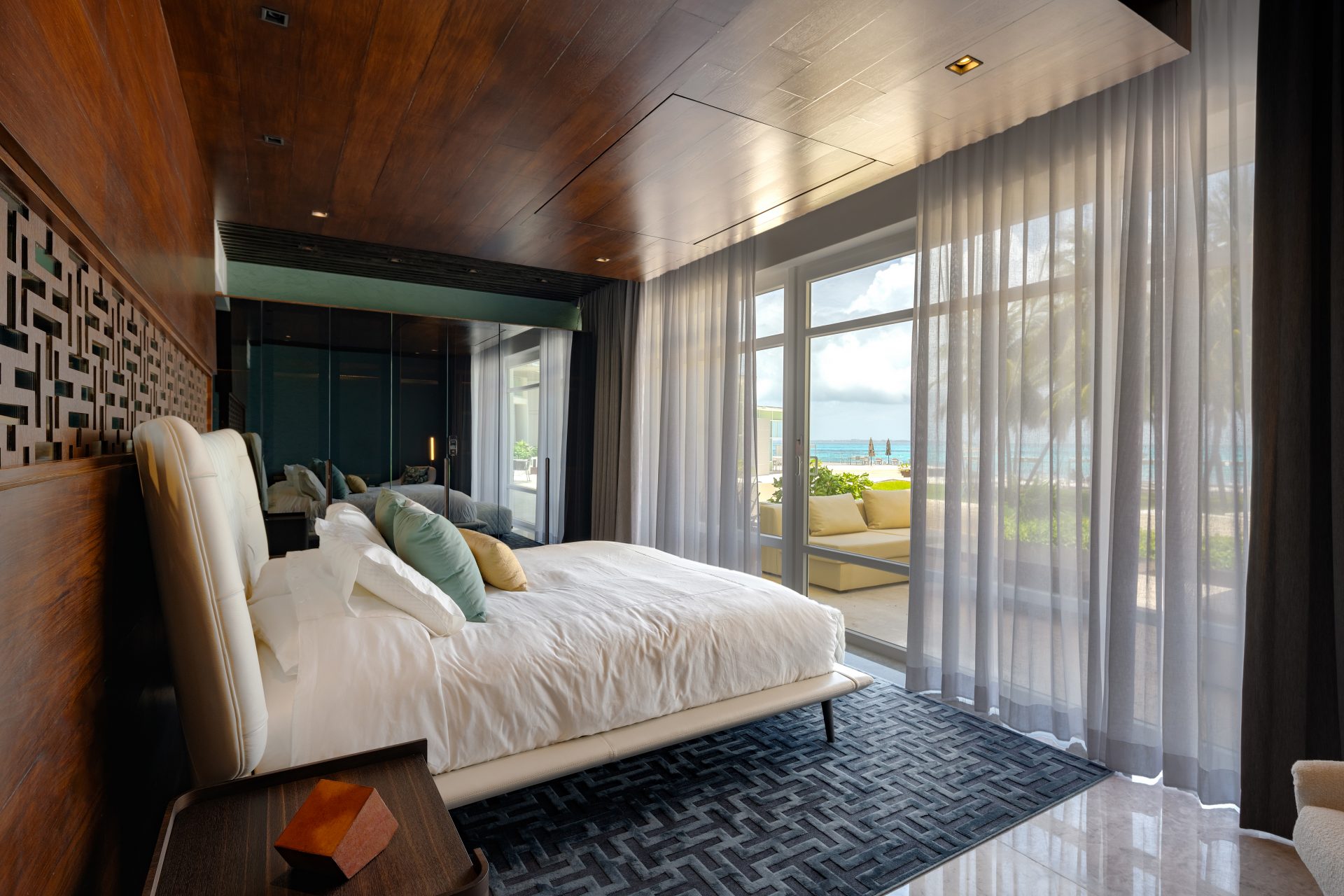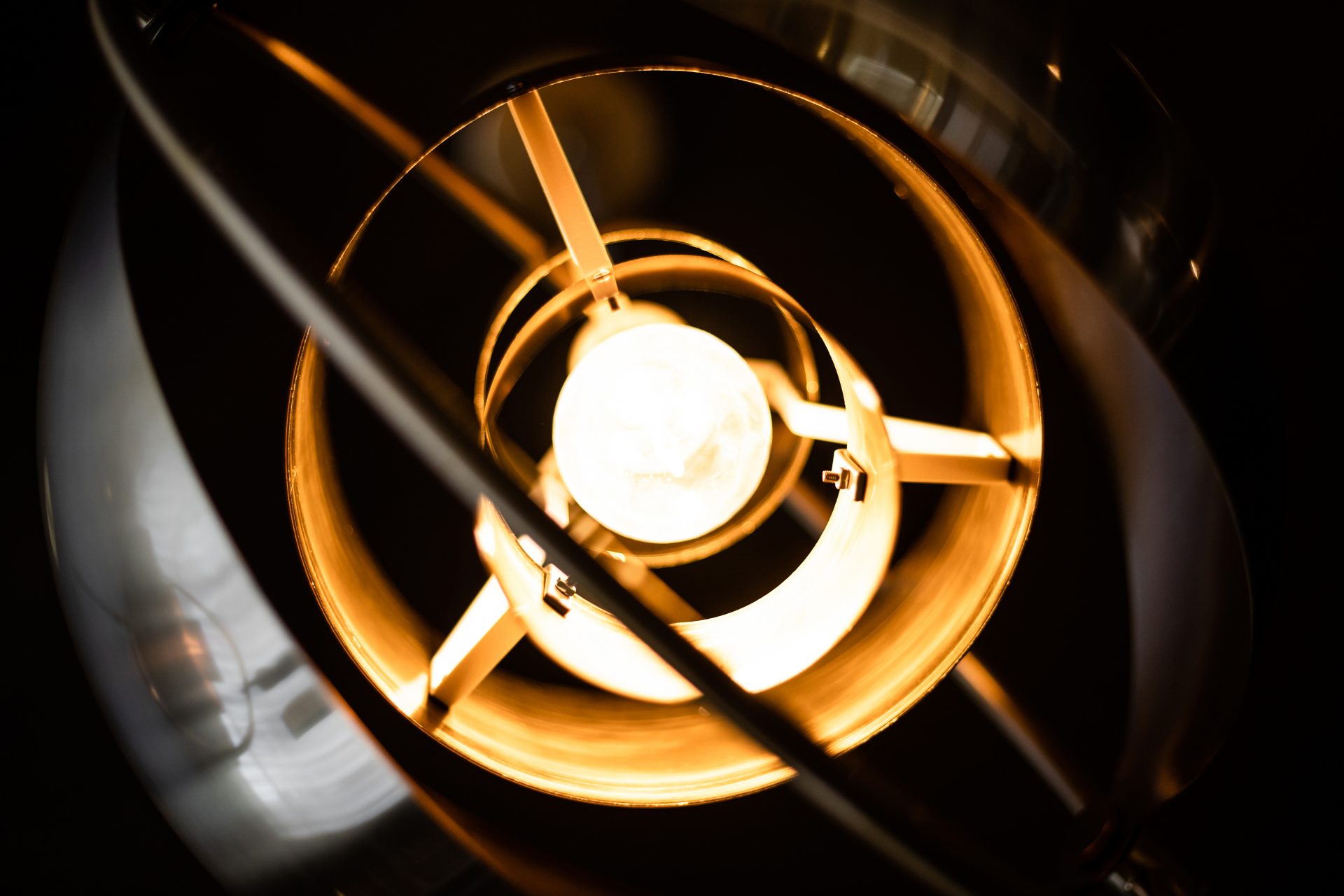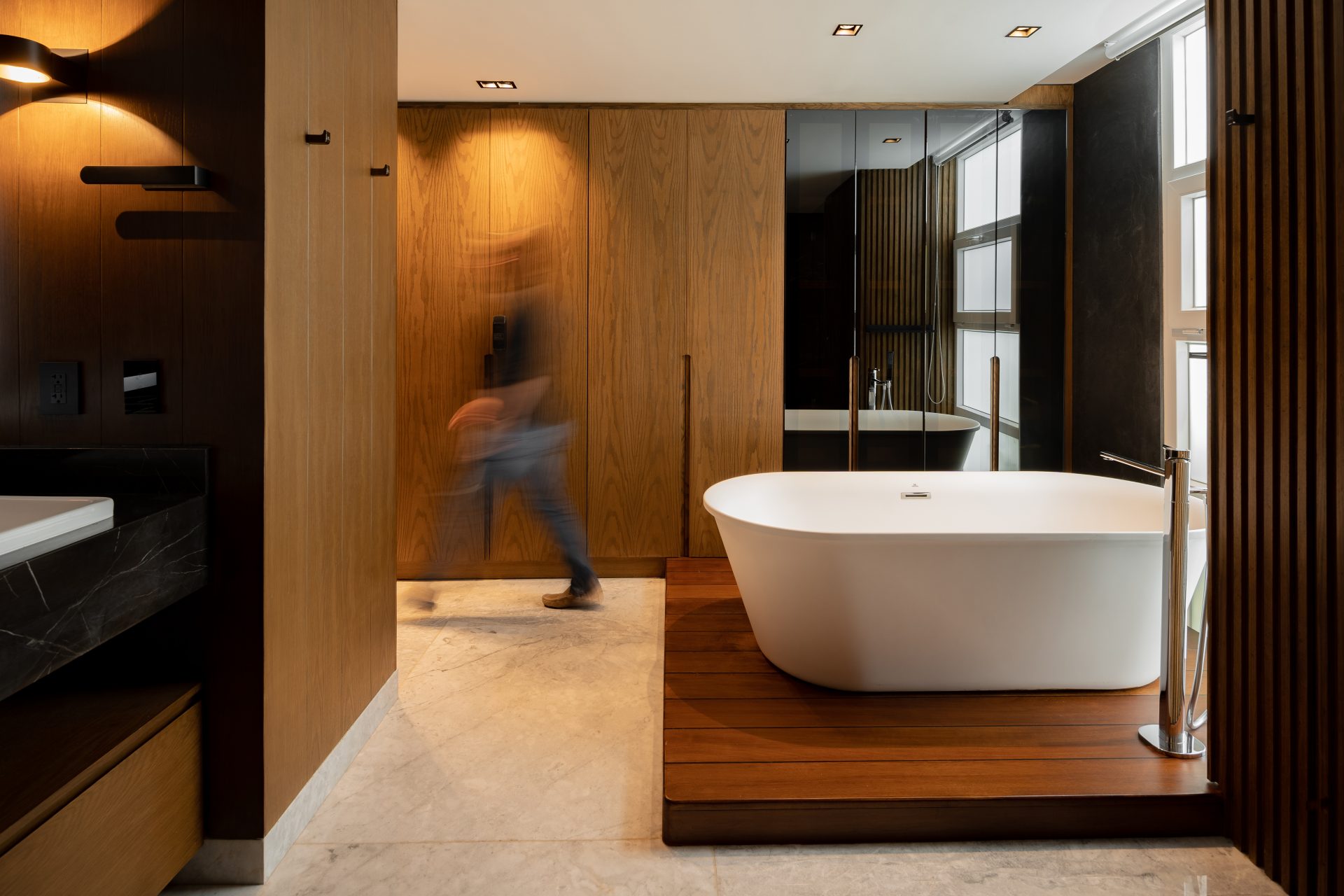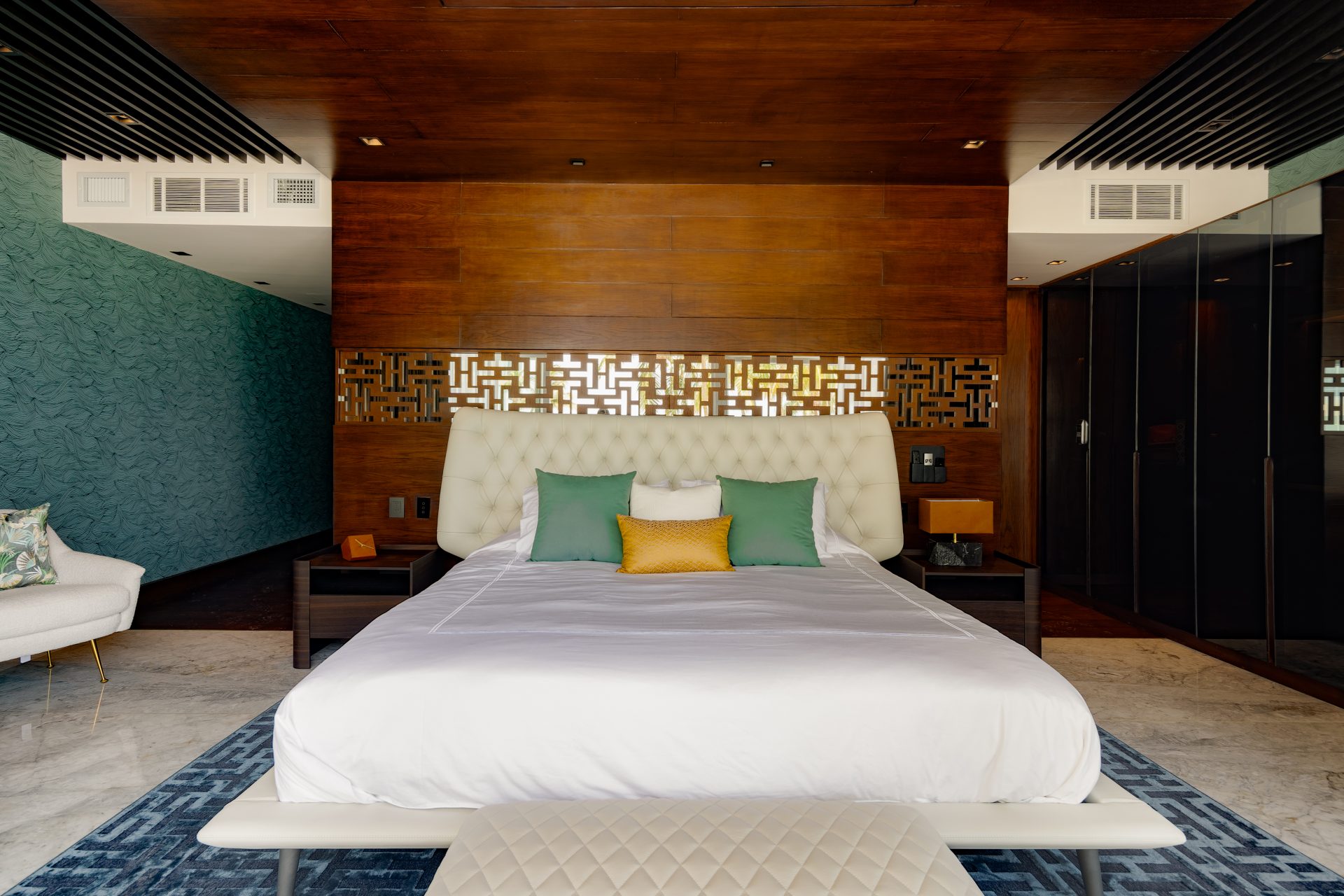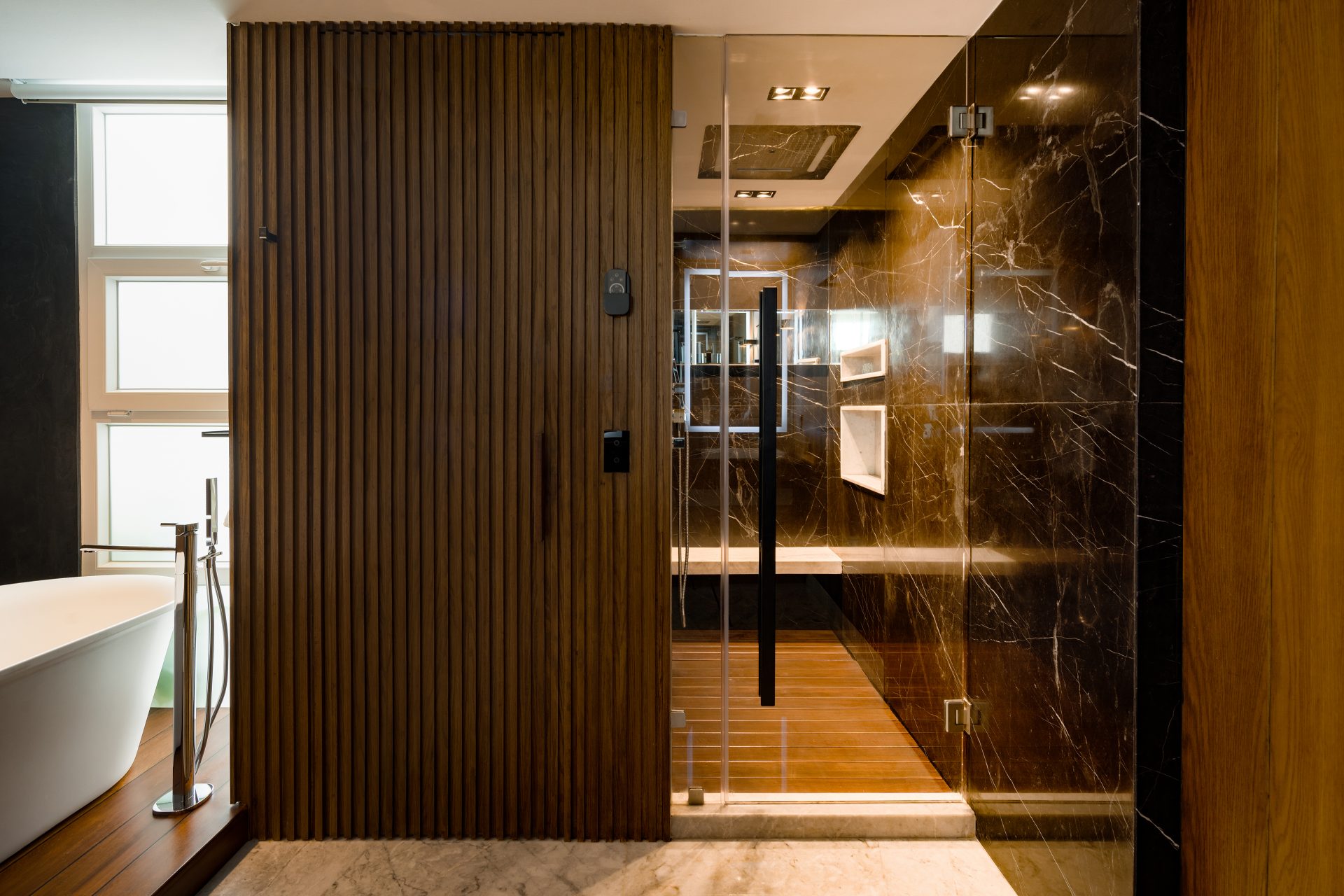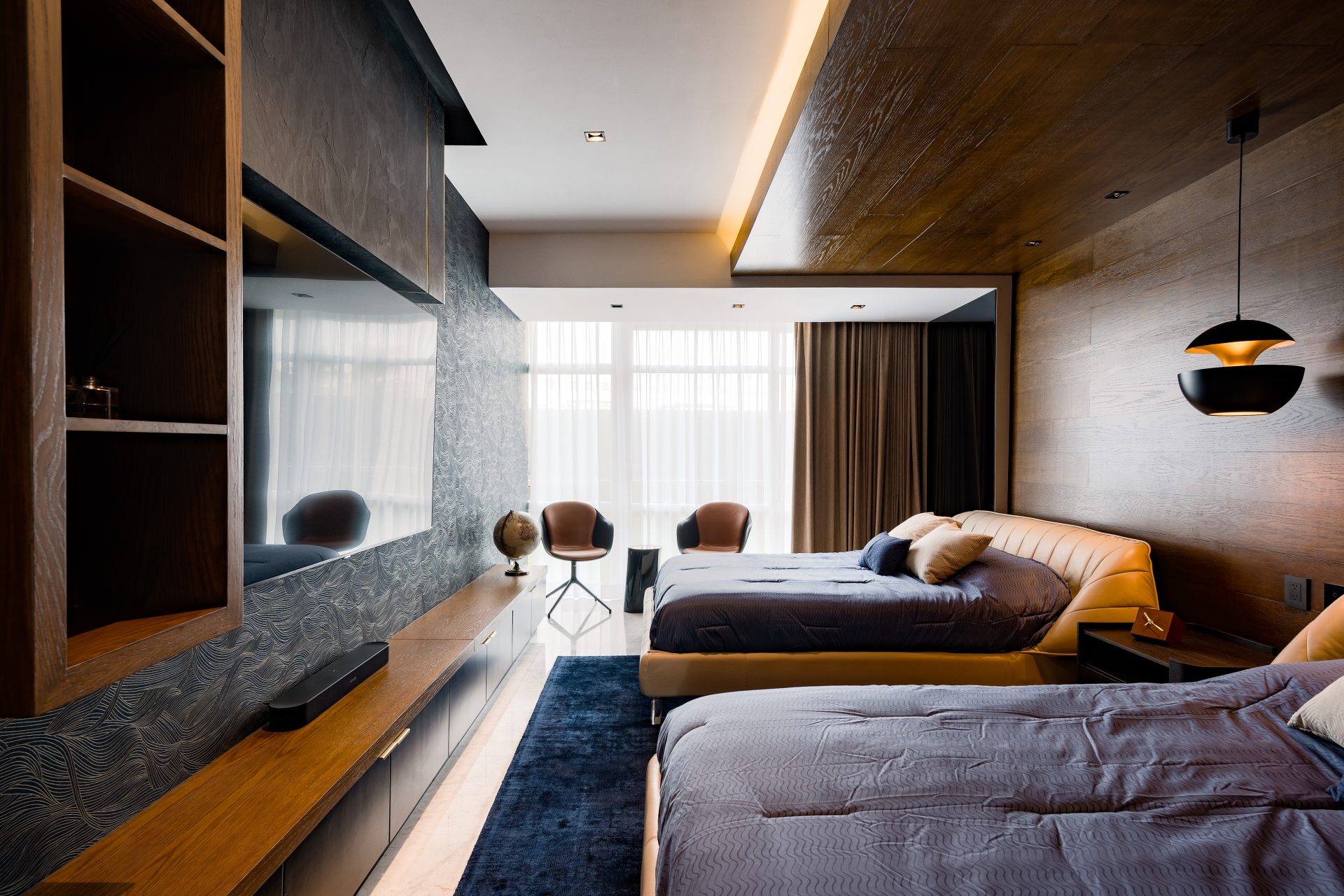 Credits to photographer Oscar Hernández.