Top-Notch Concierge Service with Innovative Touch: Interview with Abdulla Iswan, CEO at Zeldiva Luxury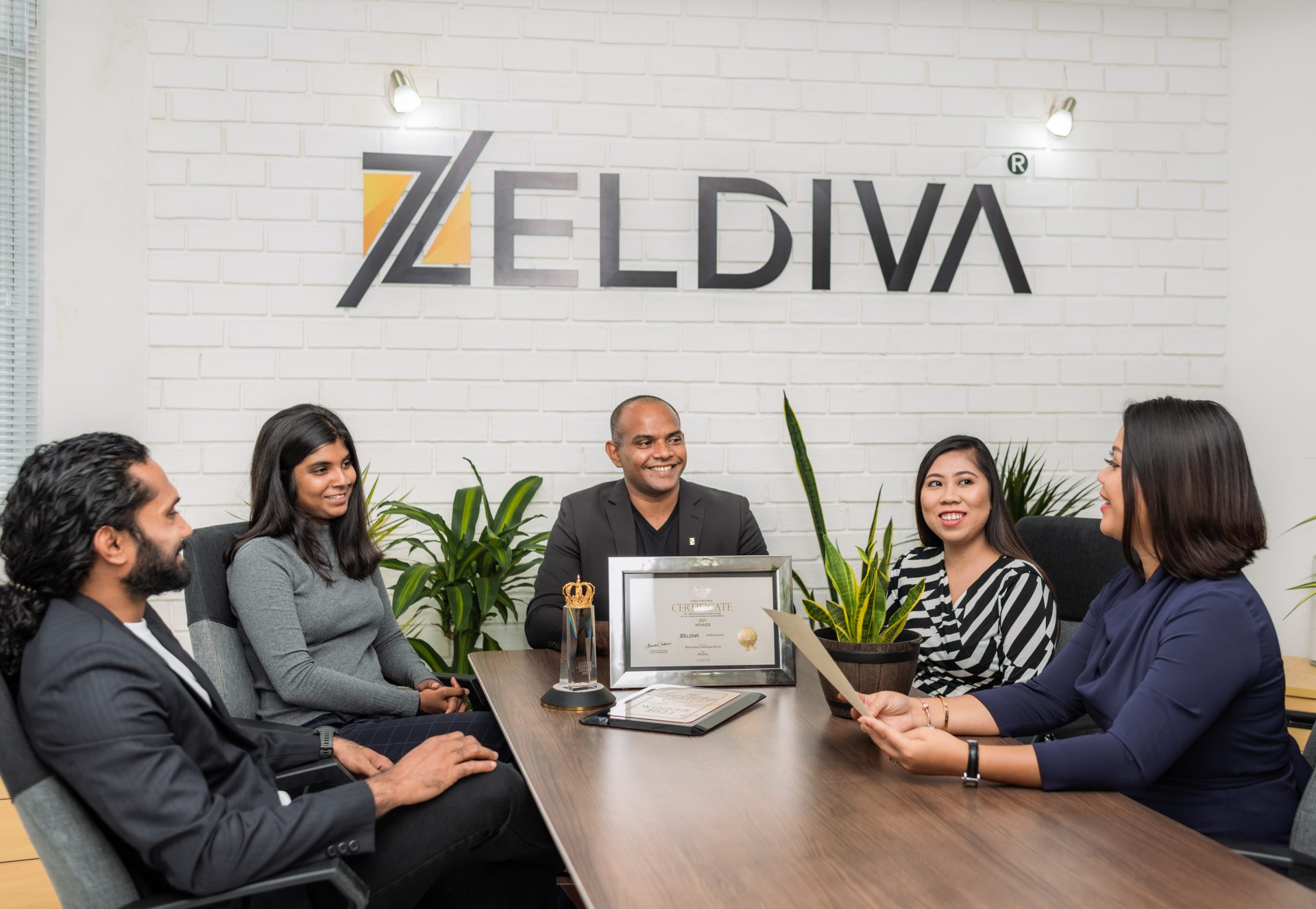 The beauty and natural splendor of the Maldives provide a guarantee of a delightful vacation for anyone who chooses this corner of paradise as a holiday destination. The abundance of luxury resorts and activities puts vacationers in front of an exciting choice of the best of the best options. That's when Zeldiva Luxury, this year's winner of Luxury Lifestyle Awards in the category of Best Luxury Concierge Service in the Maldives, comes to help. A team of experienced travel concierges led by Abdulla Iswan offers hand-picked experiences and top-notch services for every taste and every type of company. We call your attention to an interview with Mr. Iswan, in which he shares his vision of the perfect vacation and the essence of Zeldiva Luxury. 
Luxury Lifestyle Awards: Please tell us about yourself and your professional background. What was your occupation before you founded Zeldiva Luxury? 
Abdulla Iswan: I am the second child among six children, and during my younger days, you can call me the easy-going bachelor. However, when my firstborn child came, I was an aspiring IT student with no solid plans ahead. All I had was my desire to study IT and my passion for technology. So I took the more significant risk of venturing into the tourism sector with my newfound meaning in life, fatherhood. Entrepreneurship has always been part of me, not the easiest path, but it is gratifying.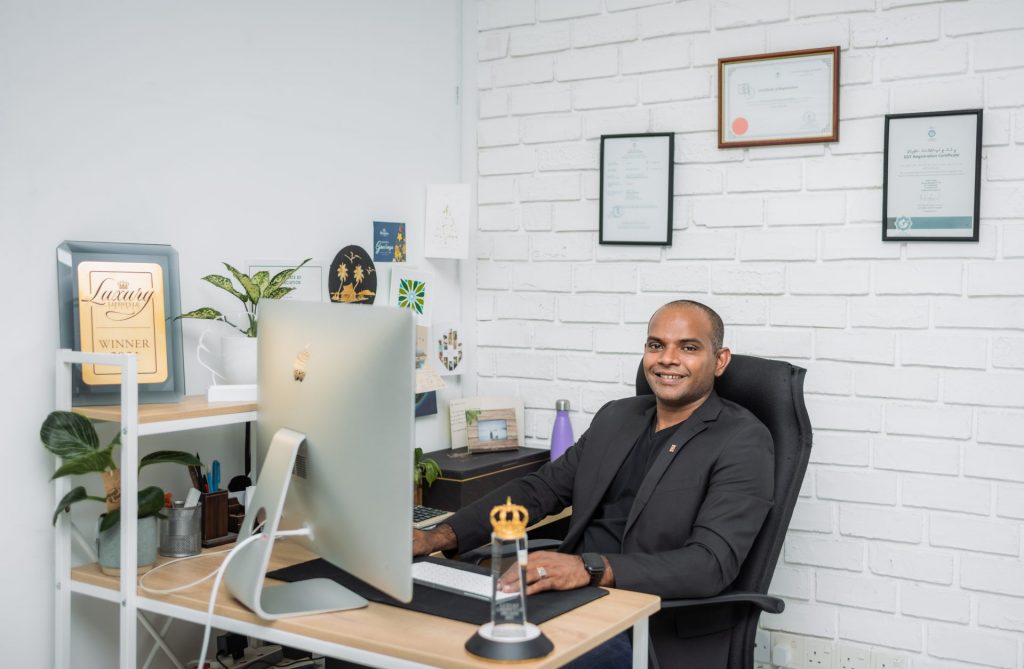 photo by SilverBlinksPhotography
LLA: How did you come up with the idea of founding Zeldiva Luxury? What was your inspiration? 
AI: My passion evolves in IT, and I wanted to use it innovatively to enhance customers' experience when arranging their holiday to my country, the Maldives. Acknowledging our tourism sector's opportunity inspired me to create a unique brand that provides A-Z services for any customers looking to visit the tropics here at the Indian Ocean.  
LLA: How would you describe your company concept? What does Zeldiva Luxury offer guests of the Maldives? 
AI: Zeldiva Luxury's concept is to give top-notch personal concierge service in the Maldives.  
Our goal is to make every client's booking experience hassle-free; we guide our clients to know what fits best to their requirements. The turquoise lagoon, the villas with direct access to pristine white beaches, the water villas built on stilts are what lingers in every customer's mind when they get online to book the trip.  
The Maldives now has almost 300 operating resorts ranging from 3-star to 5-star properties and ultra-luxury resorts, plus the recent addition of local guest houses. However, when the choices are all presented to you at once in the online channels with a variation of prices, villa categories, different star ratings, you will drown in narrowing it down and filtering which one suits your needs best.  
This is where Zeldiva Luxury makes the difference for our clients. Our team of professional Travel Concierges is all well trained to guide our customers to find the right and perfect island that suits their preferences. In addition, we could sometimes sound like your physician who chats with you with lots of queries about your preferences!  This is simply to ensure that everything is considered for your holiday. What are you looking for, what do you hope to experience, what unique experiences you would like to taste during your trip, and even your budget expectations!  
We offer reasonable assistance in planning the trip, we answer all queries you have before your trip, we will meet and assist you on arrival and departure, and we are with you for your next trip!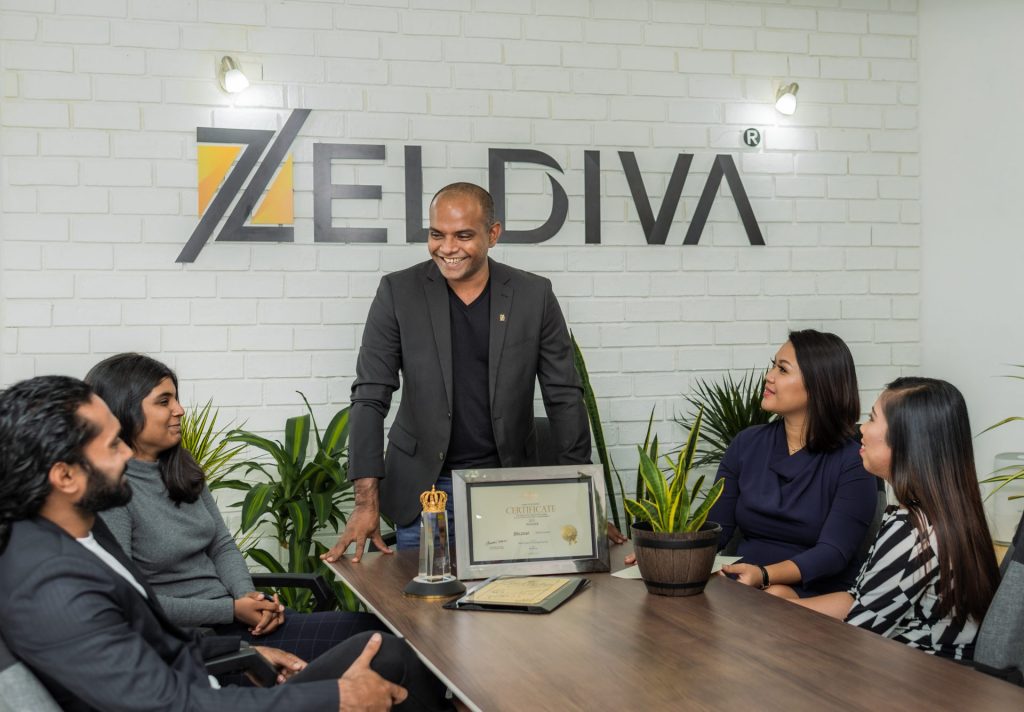 photo by SilverBlinksPhotography
LLA: What services or offers set Zeldiva Luxury apart from the other companies? 
AI: What sets us apart from the other companies is our innovation. We don't simply sit back and roll the days with what we currently have. Instead, with our continued effort to enhance our client's booking experience with us, the variety of options we provide is unlimited.  
LLA: How do your specialists find an individual approach to each client, providing them with a unique offer? 
AI: Our clients speak to the same personal concierge from the first request until their departure and up until they return. The clients prefer that they do not repeat their requirements each time they travel. This allows a close personal relationship between client and concierge; their preferences are keenly given attention to. Only at times that the concierge is away, the client will consistently be assisted by the team.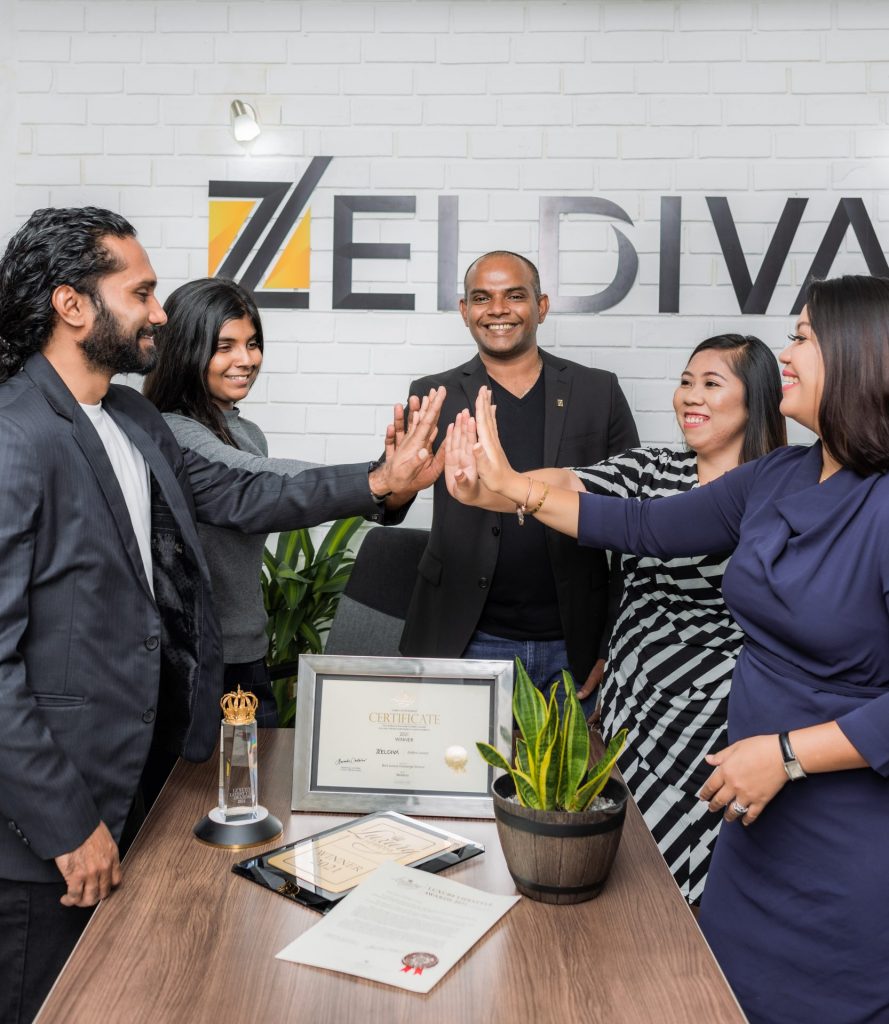 photo by SilverBlinksPhotography
LLA: What skills and competencies of Zeldiva Luxury employees do you value most of all?  
AI: Each member of our concierge team has more than 5 years of experience. We provide extensive training with product knowledge and updates, destination updates in real-time, and on top of it all – we arrange private resort familiarization trips for our team. This gives them the first-hand experience of the product we are selling.  
LLA: Which are the most challenging aspects of your work for you? 
AI: For me personally, the travel sector is a fun-filled career – it has more perks than challenges. However, with our line of work, I must say, we are facing challenges when there are factors that disrupt our client's getaway. These are, in most cases, out of our control, such as flight delays, mother nature's control of the weather. When faced with a situation like this, our clients get stressed, which is the last thing we want them to go through. Together though, we always find an agreeable solution that will ease all parties and still get them a good memorable trip at the end.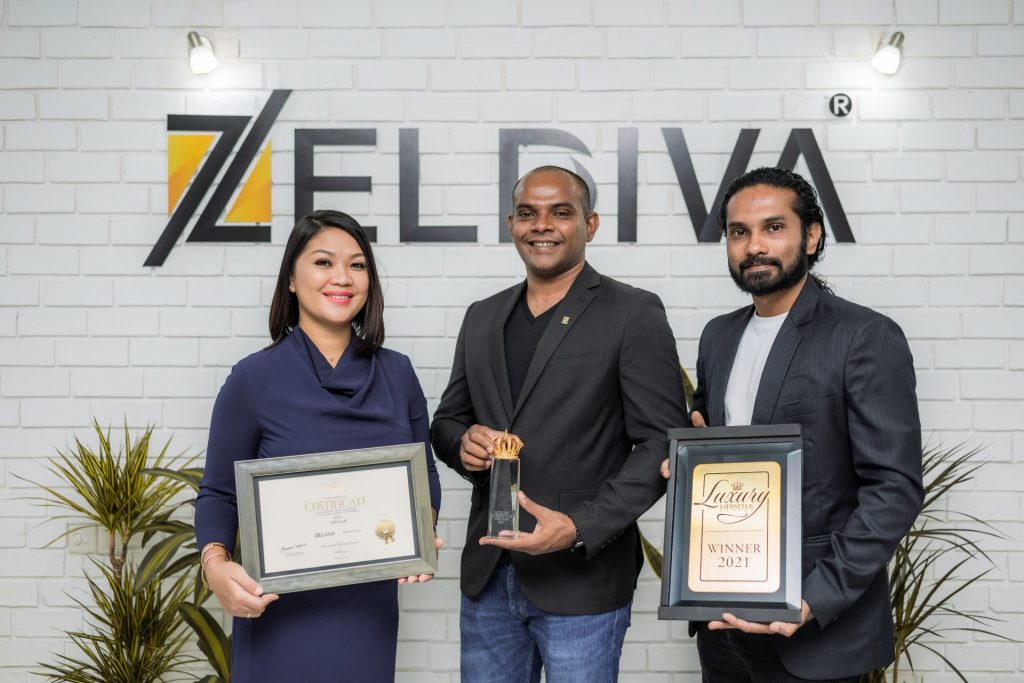 photo by SilverBlinksPhotography
LLA: Which locations or activities in the Maldives are the most exciting and appealing to you personally? 
AI: The Maldives offers many exciting and unique experiences. My personal favorites are the manta season in Baa Atoll, the close-up snorkeling or diving experience with whale sharks in Ari Atoll, and the diving experience with Tiger Sharks. Of course, you cannot miss the private sandbanks too!  
LLA: What advice would you give to travelers who want to have a truly memorable vacation in the Maldives? 
AI: It is essential to know that the Maldives is more than just its unique known water villas. There is more to it!  
You can have a villa with a slide, an underwater villa, a private pool, a bubble villa on the beach to watch the stars from your bed, private cinema in a sandbank, al fresco dining on a Dhoni, find a resort with great kids club, fantastic spa retreat experience – Maldives offers a lot for you!  
I can go on and on! My recommendation is definitely to talk to someone who can guide you curate that perfect holiday.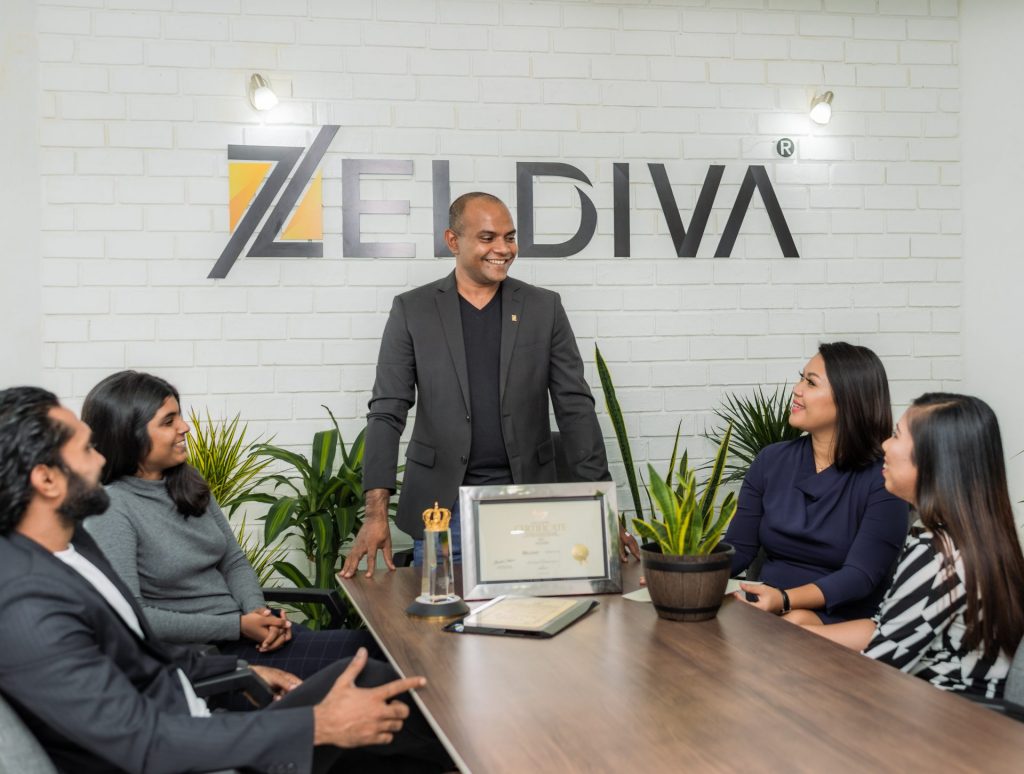 photo by SilverBlinksPhotography
LLA: How can you comment on Zeldiva Luxury winning the Luxury Lifestyle Awards 2021? 
AI: Our team is still overwhelmed by winning this award. We didn't expect that our hard work to be noticed and rewarded with such a prestigious accolade.  We feel very privileged, given that 2020 was challenging for everyone, and the tourism industry was widely affected by the unprecedented pandemic.  
I would like to thank our hardworking team, clients, partners, and travel industry collaborators who placed their trust and confidence in us. Our success is due to their support.  We will stay innovative for you.