The Right Way to Eat Ice Cream Is from a Golden Bowl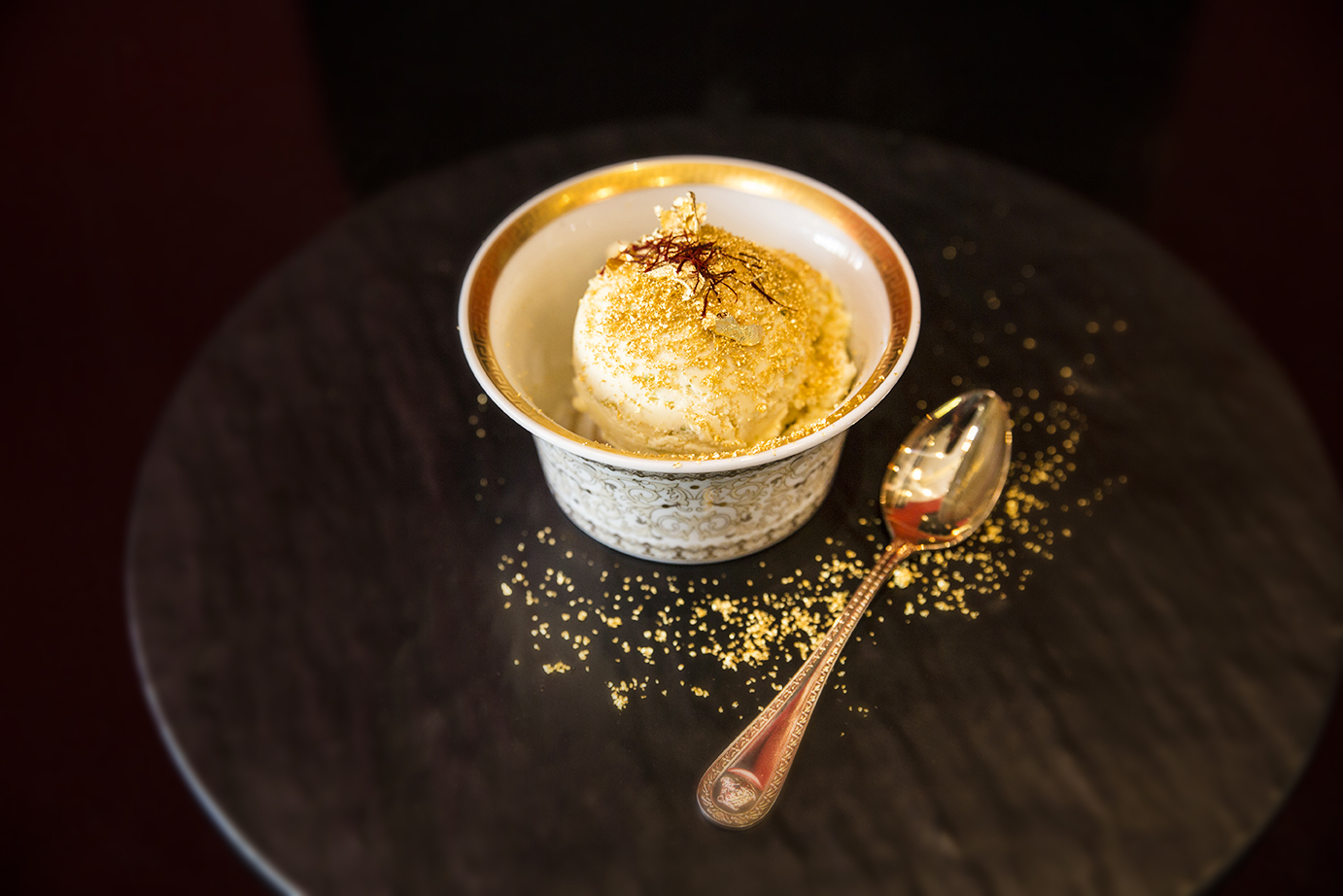 You are precious and special, and so is everything you choose. And when you need a treat, you pick the most exquisite and extravagant ones. Professionals at Scoopi Cafe, this year's winner of Luxury Lifestyle Awards in the category of Luxury Experience in Dubai, UAE, know how to spoil all your senses and give you the sweetest delicacy of your life.
Luxury Lifestyle Awards is a global award selecting, recognizing, celebrating and promoting the best luxury goods and services all over the world. The goal of the company is to connect people with the best of luxury. LLA have evaluated more than 10 000 various goods and services in 400 categories from 60 countries and analyzed the results to give you a TOP list of the best of the best in the world. Such world-renowned brands as Chanel, Dom Perignon, Tiffany & Co., Ferrari, Rolls-Royce, and Hilton were proudly named winners. The victory brings companies status and recognition, global promotion and exposure to an entirely new market of customers.
A family owned and operated company since it began, Scoopi has never played by the rules. They didn`t want to manufacture a cliché gelato or a simple chocolate bar. What makes their products different is the love they pour into them and the attention they dedicate to their customers. They use only the very best, freshest ingredients, and pride themselves in being chocolate and ice cream specialists.
Scoopi's signature product is the Black Diamond. It is the most expensive ice cream in Dubai that comes with a price of 2,999 dirhams and is served in a golden handcrafted bowl with a silver spoon. The Black Diamond is a liquid nitrogen ice cream with the taste of Madagascar Vanilla, flavored with world`s most expensive saffron imported from Iran, topped with slices of black truffles, carefully selected from the finest cultivators in Alba, Italy, and coated with edible gold powder and golden flakes of 23 carats.
Imagine tasting something like that? Visit Scoopi Café in Dubai and you will get a chance! Each year their team of confectioners works to create new recipes (and sometimes find new tunes to old favorites) to ensure they continue to offer their customers a diverse selection of the most delectable chocolates and ice creams.
In Scoopi Café, there is something for everyone.