The Most Innovative Yacht Brands for Luxury Yachting Aficionados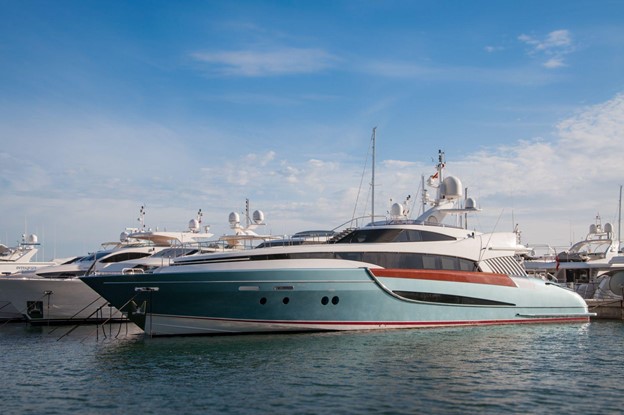 When you begin searching for the top luxury yachts around the world, you are going to find more than a few options to consider. All of the options available can make choosing the best of the best a little confusing. Learning about the top brands is recommended to help make the dream of luxury yacht ownership a reality. The brands found here are already well-known and in a position for continued success in the coming years. This is all thanks to cutting-edge technology, futuristic upgrades, and top-of-class designs. Even better, once you join the ranks of luxury yacht owners, you can access exclusive ports such as Emerald Landing. Let's dive into the top luxury yacht brands to consider.
Baltic
Do you want a lighter, more eco-friendly luxury yacht that can stand up to the roughest waters and waves? If so, Baltic boats are a perfect choice.
The slogan for this brand is "Lighter, Stiffer, Faster," which perfectly describes the top-notch technology and unique designs offered. Baltic is also one of the few yacht brands that only offer sailing boats while staying committed to eco-friendly options and sustainable engineering solutions.
Benetti
Benetti yacht, an Italian brand, was founded by Lorenzo Benetti and boasted of being the only brand ever to win the Boats International magazine Shipyard Number 1 six times in a row. The company builds unbelievable superyachts at its shipyards located in Livorno, Fano, and Viareggio.
While you can find several options, the Giga yachts are the most notable, custom-made options offered. If you want to find the biggest, most luxurious yachts available for purchase by Benetti, try contacting Miami International Yacht Sales, which is one of the biggest vendors of this brand on the East Coast.
Heesen
Heesen is a Dutch brand known for its pristine tailor-made boats. Due to the customization aspect offered by this brand, the fleet numbers are low compared to some of the others.
Finding a Heesen to purchase is also a huge challenge, but it's worth the time, effort, and investment you put into it.
Ferretti
When it comes to megayachts, Ferretti is likely a name you know. The striking lines, unmatched performance, and impressive style have made these yachts a favorite of current and future yacht owners across the globe.
Another Italian yacht brand, Ferretti, offers yachts with the most innovative technology, ensuring an unparalleled experience for those on board. Most describe these yachts as being the perfect combination of comfort, safety, and design.
Oceanco
More and more yacht companies are adopting green practices, with Dutch Oceanco being one of the most trusted of them all. The brand is best known for its green boats and unique design innovations.
For example, Project Bravo was introduced by the brand in 2018, which was an eco-friendly, 357-foot, fuel-efficient superyacht with a unique futuristic design. The current fleet offered by Oceanco features boats that are more than 100 feet long, with the biggest available reaching 361 feet long.
Sunseeker
As one of the largest ship-building brands in the United Kingdom, Sunseeker offers an array of mega yachts for sale. The brand has four superyacht models that range in size from 116 feet to 162 feet. You can also find beautiful and luxurious yachts in the 76 feet to 100 feet range, including performance boats, cruise yachts, sports yachts, and motor yacht models.
Exploring the Luxury Yacht Realm
When it comes to the luxury yacht industry, you have a lot of top-name brands and options to choose from. Each of these will provide you with the luxury and elegance you want and turn heads as you pull into the exclusive ports around the world.