The Many Shades of Perfect Yachting: Interview with Artemis Georgatou, CEO of Perfect Yachts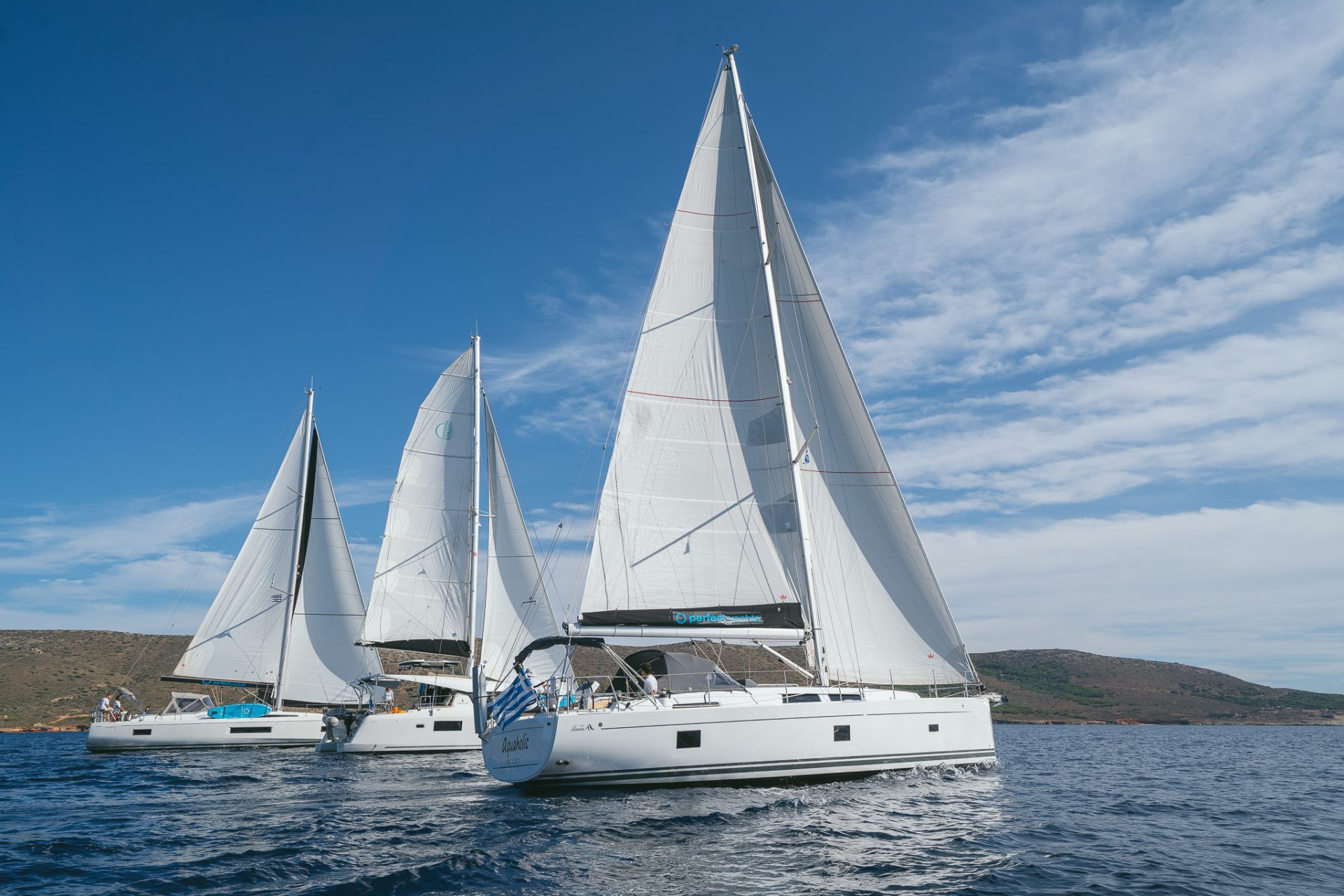 Feeling the love of the sea since early childhood, Artemis Georgatou was predestined to connect her future life with sailing. Having carried this passion through the years, Mrs. Georgatou embodied it in her brainchild, a Greek yacht charter company Perfect Yachts. This year, Perfect Yachts became the winner of Luxury Lifestyle Awards in the category Best Luxury Yacht Charter in Europe. This was a great opportunity to talk to Mrs. Georgatou about the company's philosophy and premium services it provides.
Luxury Lifestyle Awards: Please, tell us about yourself. What was your path to the foundation of Perfect Yachts?
Artemis Georgatou: Initially, I would like to thank you for the opportunity you offer me to share my passion for Perfect Yachts.
After I graduated from the University of Physical Academy and got my degree in Economics, me and my brother took over our family business, "Gregory's Group SA," which operates in the food industry. Today it is one of the most successful in Europe.
Yet, my greatest love and passion has always been the sea! I participated in many marine sports championships, and I always was the captain of my own boat.
I've travelled a lot, especially to the coastal Greece and the islands. The ultimate euphoria and happiness I felt on every sailing trip were unique. I had the desire to share the experience with people from all over the world. It was in 2014, when I realized that there was a lack of premium and luxury services in this market. That was the year when me and my partner, Vangelis Tampakopoulos, who shared the same dream, created Perfect Yachts.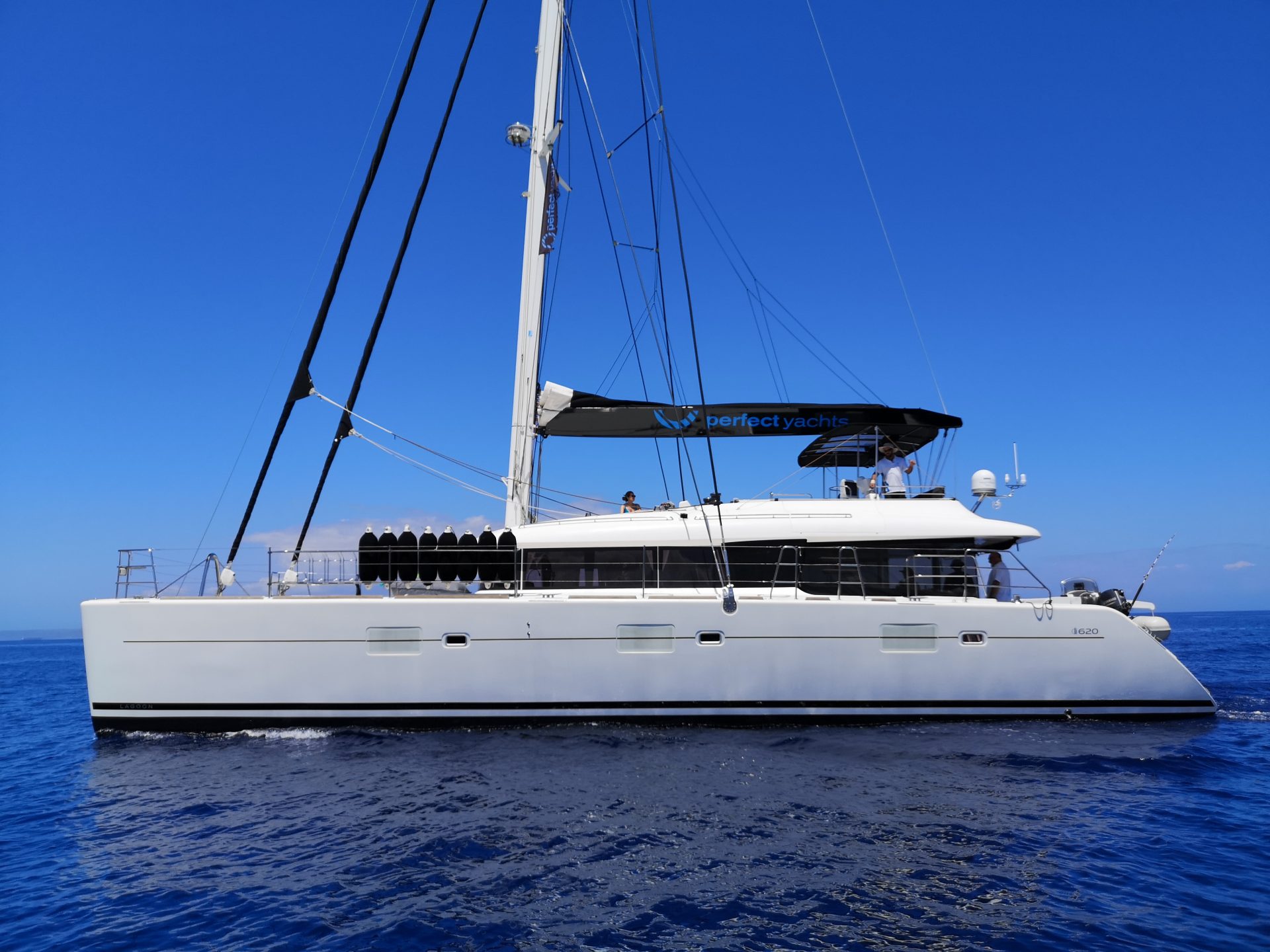 LLA: Your Company has two bases, both located in Lavrio. Why did you choose this particular city?
AG: Our bases are where the Perfect Yachts experience begins. Our guests can relax in our spacious VIP lounges, have a first taste of the famous Greek hospitality, and treat themselves to a selection of Greek traditional delicacies, wines, and refreshments.
Lavrio is a beautiful city with all the commodities needed. Market, restaurants, bars, and pharmacies, all within a walking distance.
The most important reason we chose Lavrio is because it is the closest port to the Athens International Airport (just 25 minutes) and the most famous and biggest island complexes, the Cyclades and Argo Saronic Islands (only 2 hours to the first of them).
LLA: On the Perfect Yachts website, it is claimed to be "more than a charter company". What do you mean by this?
AG: At Perfect Yachts, we feel like a big family that welcomes guests and friends. We offer unique vacation experiences with love, respect, appreciation, consistency, and mainly persistence in those small details that make the big difference.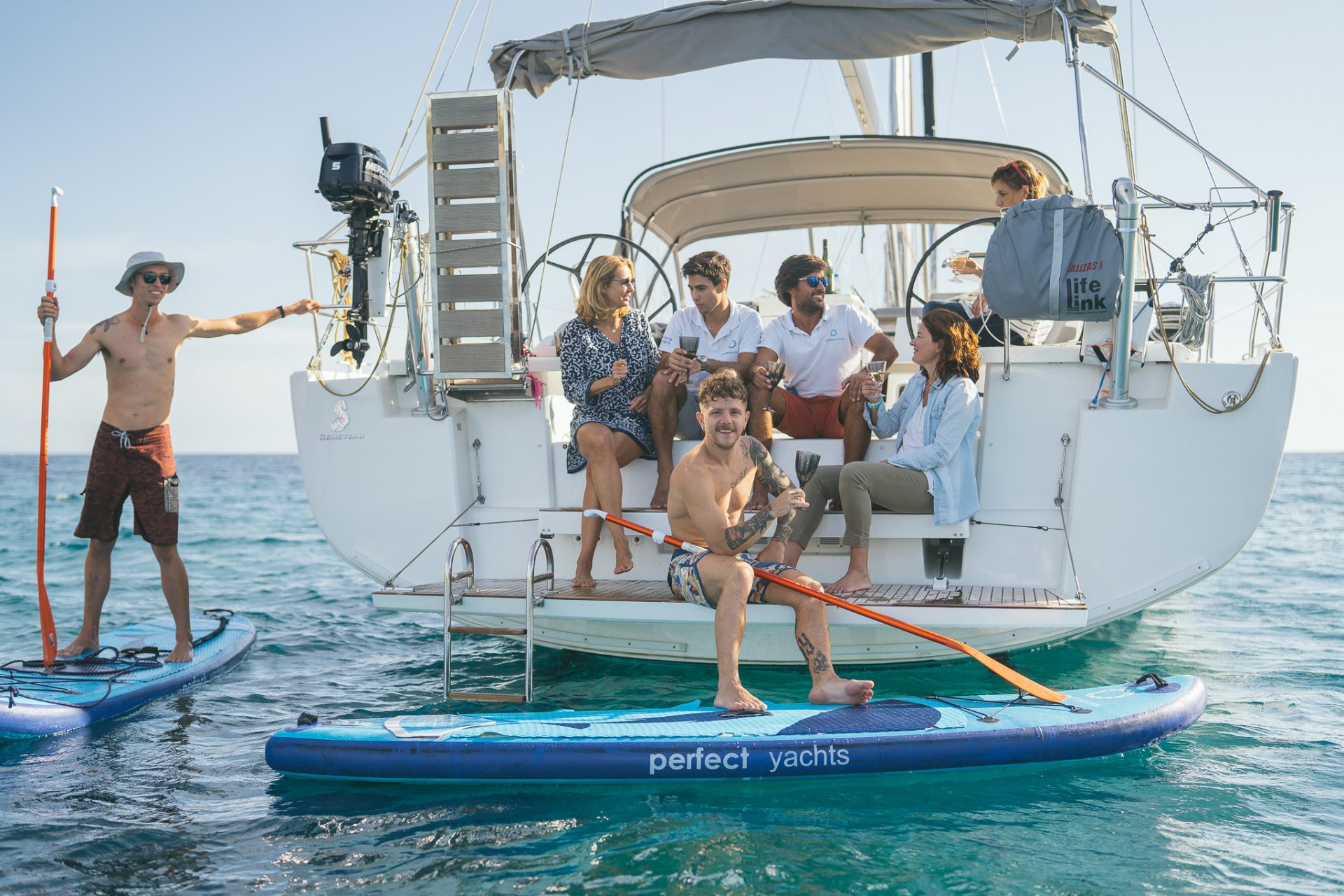 LLA: In your opinion, what is the key to an ideal yachting experience? How does your company achieve this for its clients?
AG: "Perfect Yachts" means perfect sailing vacation. To achieve this, it is very important to understand what our guests want, their needs, interests, and preferences.
We use questionnaires, e-mails, and direct calls when needed to collect all the necessary information in order to plan and suggest a number of routes, places of interest, attractions, and activities for them. Moreover, we offer 24/7 support.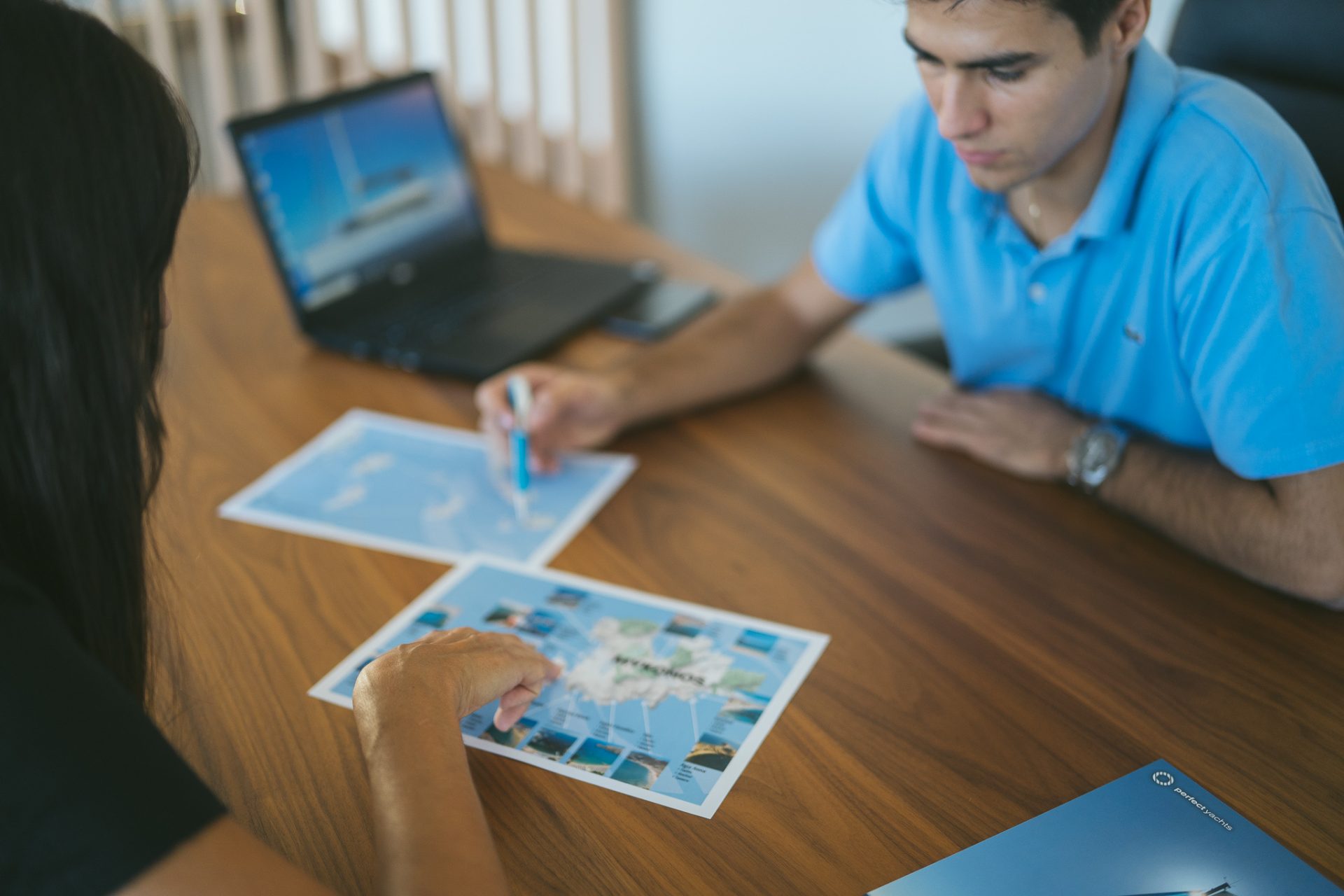 LLA: How would you describe your fleet? What features make your yachts special?
AG: "Perfect Yachts". Yes, we are very proud of our fleet, the most luxury fleet in the market.
All our boats are new and privately owned. This means that we totally control the quality, the luxury feeling, the detailed equipment, and the excellent maintenance. This is the only way to keep the premium standards and offer the luxury of a 7 star-floating- hotel.
LLA: Obviously, the team plays a huge role in the company's activities. What is most important for you in the people you work with?
AG: Perfect Yachts family consists of hard-working, dedicated, and passionate people. They all are professionals with many years of experience in their sector. We all love the sea, and we want our guests to enjoy their sailing holidays onboard our yachts. At Perfect Yachts, we try to turn our services into our guests' memorable experiences, nothing less than the Perfect sailing experience from the very first to the very last moment.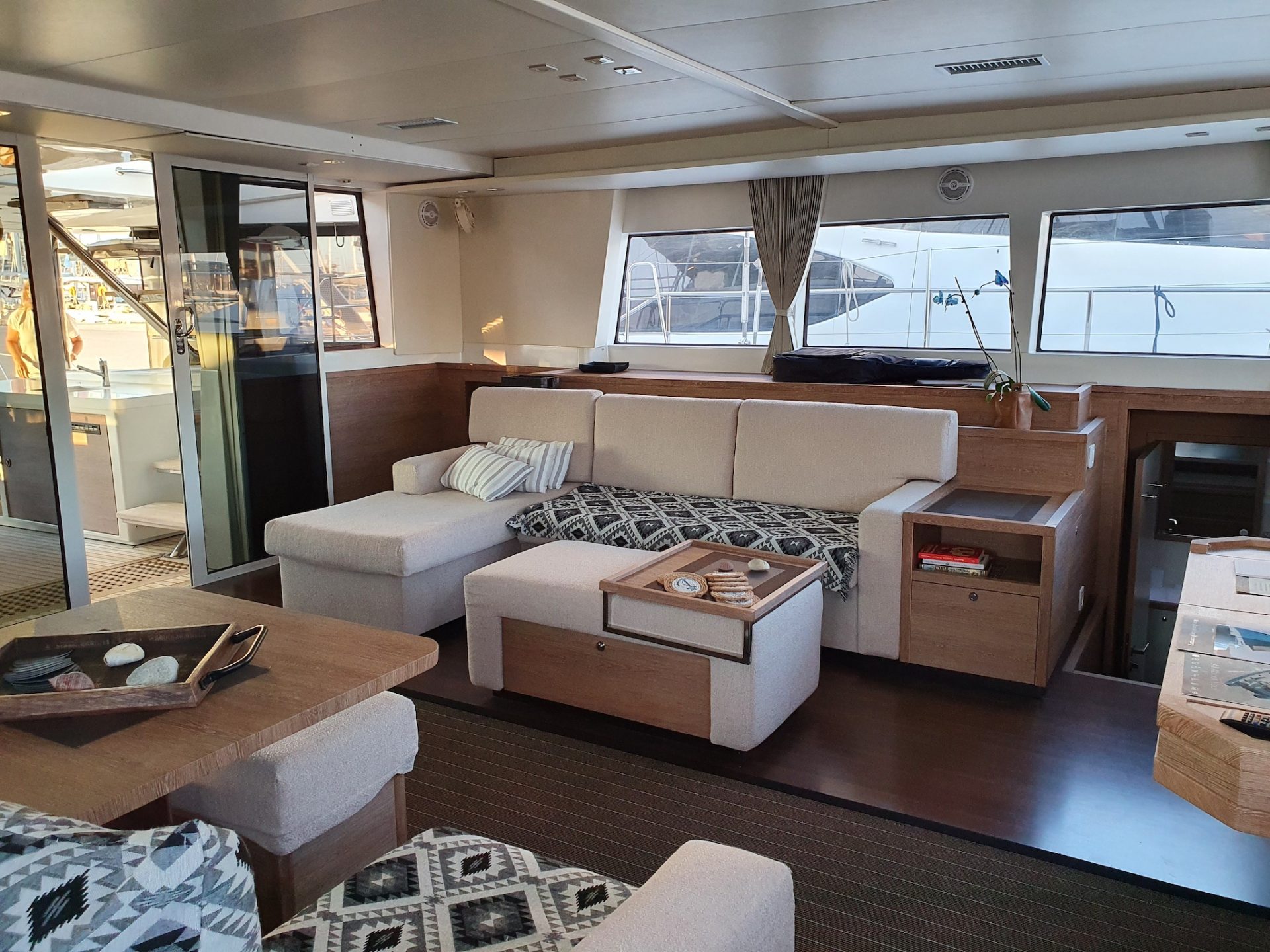 LLA: Greece is one of the world's most attractive destinations for both sea travel and land tourism. What services do you provide to your clients when they are not at sea?
AG: As an official and organized travel office, we use our experience to offer tailormade services to all our guests. Transfers, city or island tours, hotel arrangements and activities, as well as gastronomy and wine testing nights, are some of the extra services we offer.
LLA: What are your personal favorite sailing destinations and routes?
AG: Greece has very famous and popular islands like Mykonos, Paros, and Santorini. But it's true, incomparable and breathtaking beauty can be found in the most secret and unknown destinations.
My favorite route is Kythnos, Serifos, Kimolos, Polyegos and Milos or Koufonissia Islands.
LLA: This year, the Luxury Lifestyle Awards committee recognized Perfect Yachts as one of the best luxury yacht charters in Europe. What are your emotions about it?
AG: Under the difficult circumstances that Greece and all the world is dealing with this year, the Luxury Lifestyle Award feels like a relief and recognition of our efforts. It gives us the strength and the courage to keep working hard to offer safe and premium standard yachting vacation to all our guests.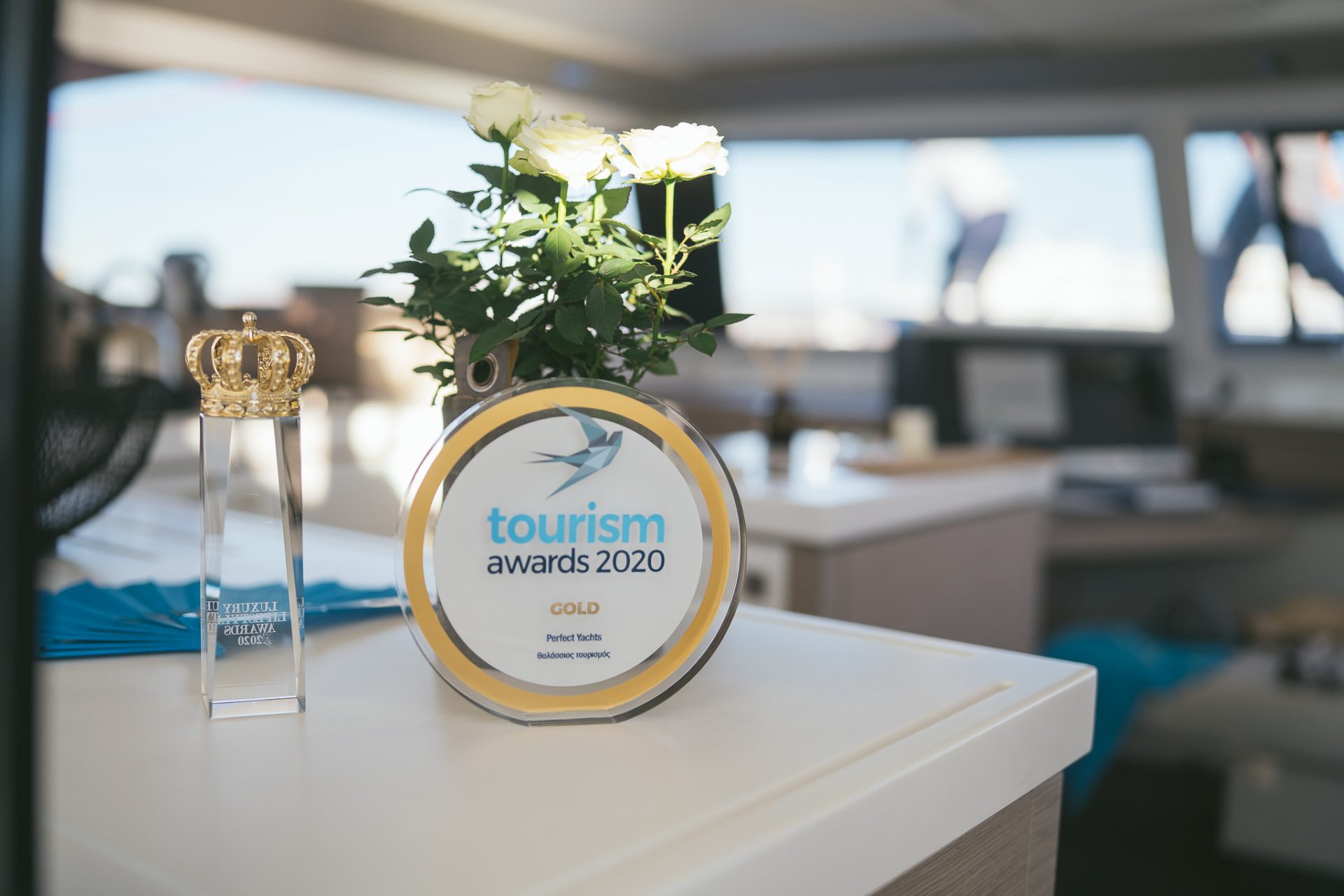 LLA: What would you advise people who intend to start their own yacht-chartering business?
AG: So many yachts… So many companies…
I would suggest them to go for it only if they really feel in love with the concept and only if they dream of something great, something new, something… "more than a charter company".
Thank you once again for the opportunity and the Luxury Lifestyle Award.