Spanish Architect and Interior Design Studio, Marta González are Recognized for Outstanding Achievement in Spanish Lead Design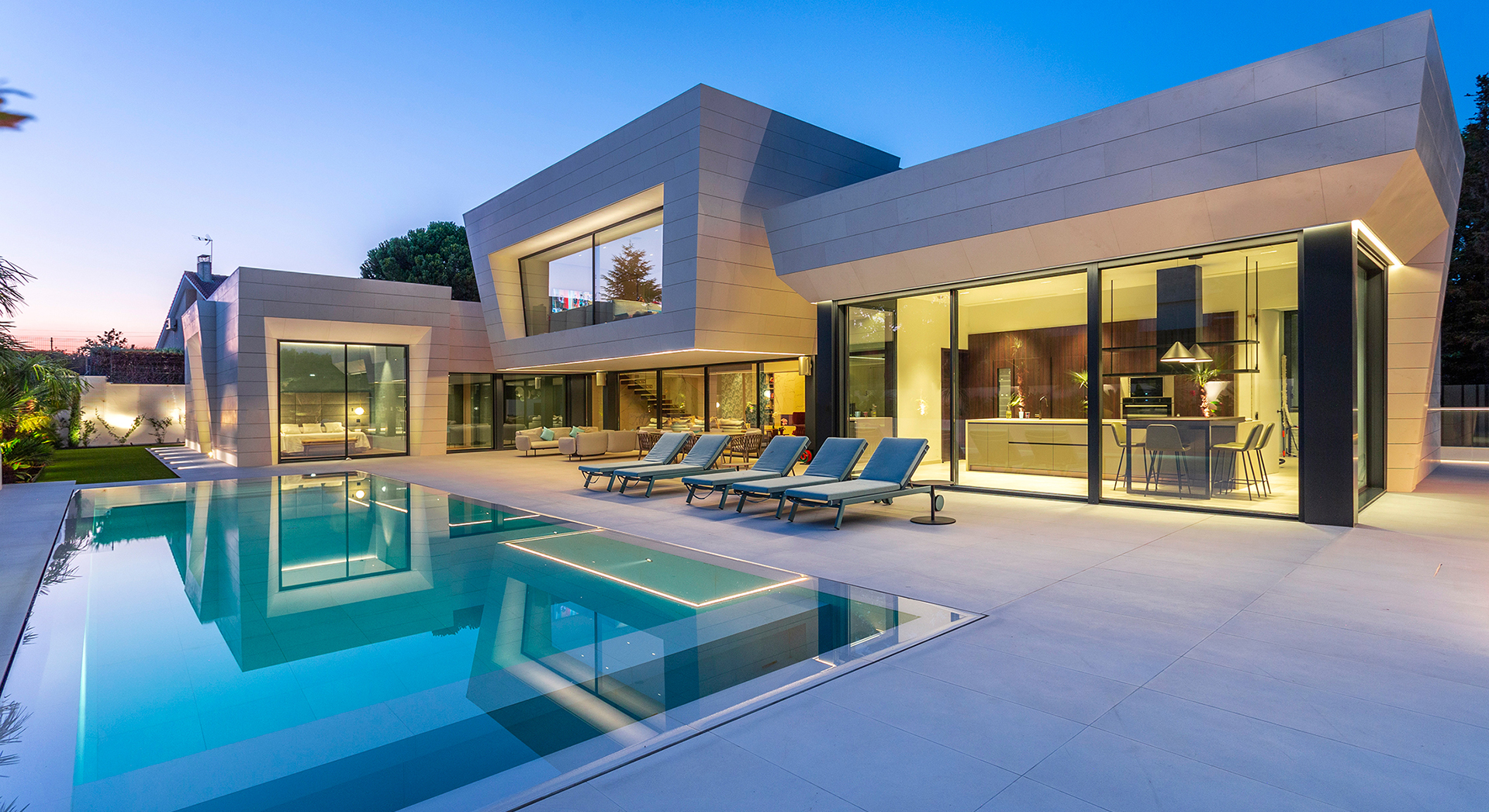 Set in the heart of Madrid, Marta González Architects have been awarded the title of The Best Luxury Architect and Interior Design Studio in Spain in the Luxury Lifestyle Awards 2020.
With an outstanding portfolio of residential, hospitality and commercial projects, the Marta González team have worked on a principle of emotional architecture which engages the end user and defines the Spanish landscape. This balance of emotion and function is an ethos that can be seen throughout the impressive range of projects the practice has undertaken since its founding in 2003. This philosophy is visualized in impressive projects such as the El Olivar House, a detached house in Madrid's Sierra and ongoing construction of the Hotel Alcalá Bestprice.
A clear signature of Marta González Architects is its use of horizontal elements which are interspersed with contrasting angular verticals such as those that can be seen in their current project, Peguerinos House. This uses terracing and glazing to open up interior spaces to connect the end user with the surrounding environment.
Architect Marta González Alonso, founder and lead architect started her architectural career in Pamplona before settling in Madrid where her first solo project kick-started her desire to bring her ethic of exceeding client expectations while providing a personalized and tailored service that successfully visualizes the clients aims.
"Receiving such a highly recognised award shows that the team at Marta González Architects represent the best in thoughtful, high-quality luxury design. Our team draws on a wealth of knowledge and an eye-for-detail attitude resulting in some of the most recognized commercial and residential projects in Spain today," acknowledged Marta González.
Since its founding, Marta González Architects has evolved into a team of 12 dedicated design professionals that continually strive to create luxury homes, offices and hotels with a foundation in quality and insightful design, representing the best in Spanish architecture. This continued lead in creating properties for todays and future landscapes along with a key company ethos proved impressive for The Luxury Lifestyle Awards team who were overwhelmed with the quality in projects and knowledge the team bring to a competitive design and architectural sector.