Sazar Design is recognised by Luxury Lifestyle Awards as Best Luxury Commercial Interior Design, Saudi Arabia, for its work with Beef Stock restaurant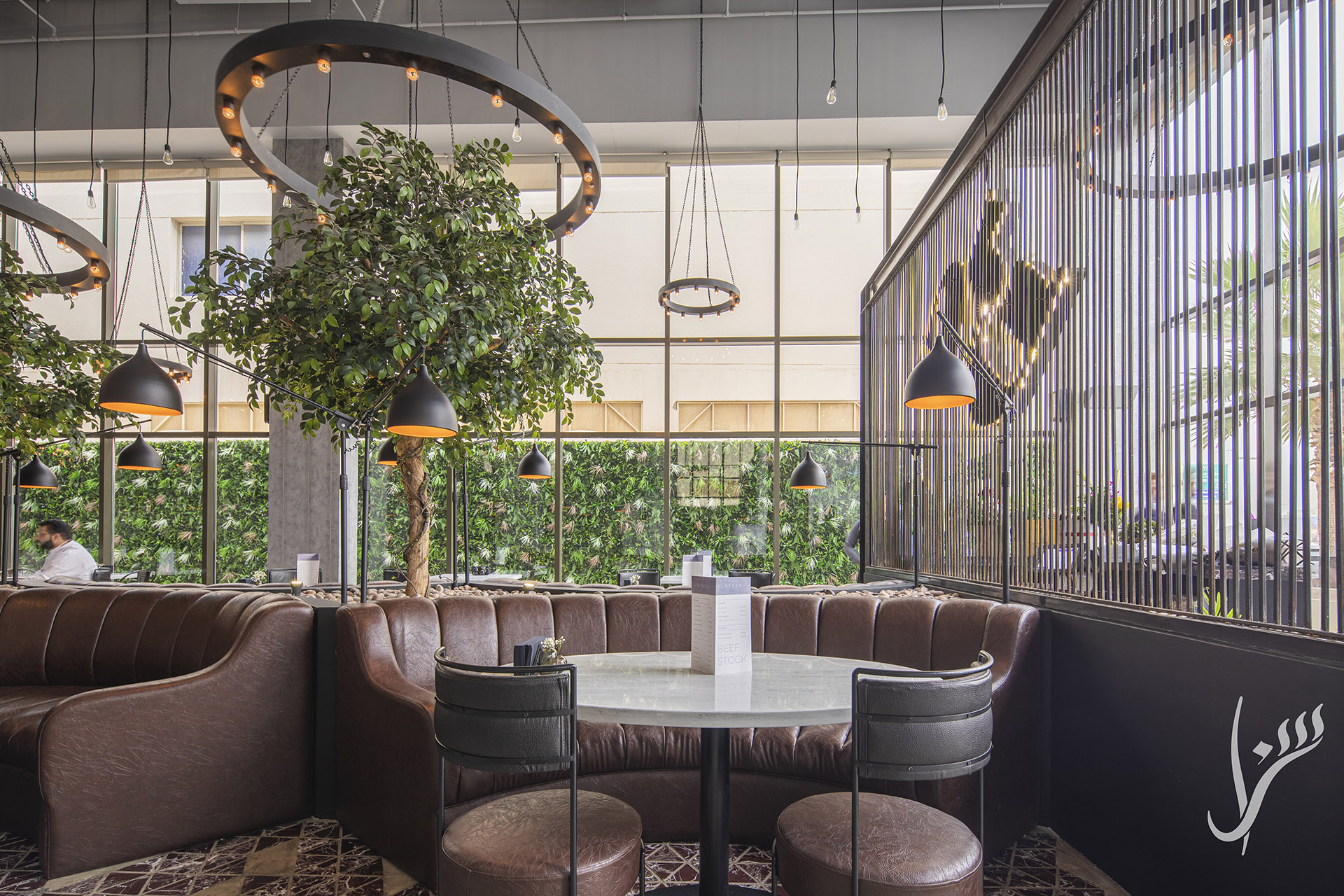 When it came to creating a unique restaurant experience, the owners of Beef Stock restaurant in Saudi Arabia knew exactly who to turn to.
Established in 2013, Sazar Design is a creative firm which is firmly committed to the scientific art of interior design. From interiors and exteriors, residential homes to commercial buildings and offices, Sazar Design's mission is to provide its clients with high-quality designs and flawless execution – exactly what the owners of Beef Stock were looking for.
By making sure that the project was tailored to meet their unique set of needs while sticking closely to the specified budget, Sazar Design was able to create a bespoke end result which was every bit as unique and individual as the Beef Stock restaurant itself. This made Sazar Design a clear winner of Luxury Lifestyle Awards in the category of The Best Luxury Commercial Interior Design for the project Beef Stock restaurant in Saudi Arabia.
The task was to design a restaurant which was able to combine luxury with an exuberant, American-style atmosphere. After initial consultants with the client, the expert teams of designers and engineers at Sazar Design came up with three unique designs.
The first was in an Art Deco style crossed with an urban, industrial look. The second, modified version retained the Art Deco theme with different flooring options. The third design, which was the one preferred by the client, was to choose a more informal American diner style theme which favoured the edgy, industrial design over the Art Deco concept. This proved the value of Sazar Design's thoughtful and considered approach, where the client and design team work together at every step of the process and only move forward to the next stage when the client is completely happy.
With its innovative use of colour, lighting, furnishings and indoor planting, Sazar Design has given Beef Stock restaurant a unique, fresh, contemporary look which makes it the perfect go-to place for relaxed but stylist American dining, exactly as the client wanted.
'We are delighted to be recognised by the Luxury Lifestyle Awards experts as the Best Luxury Commercial Interior Design, Saudi Arabia, for our work with the Beef Stock restaurant.' said Eng.Sadim Alissa ,Co-Founder and CEO of Sazar Design 'By taking the time to debate all the possibilities at the very start of the project and not rushing things, we were able to provide an end result which was exactly what the client was hoping for – and hopefully even surpassing expectations. This award is a great credit to the whole of our team at Sazar Design.'