Pretty Things, Flexible Rings and One Luxurious Successful Business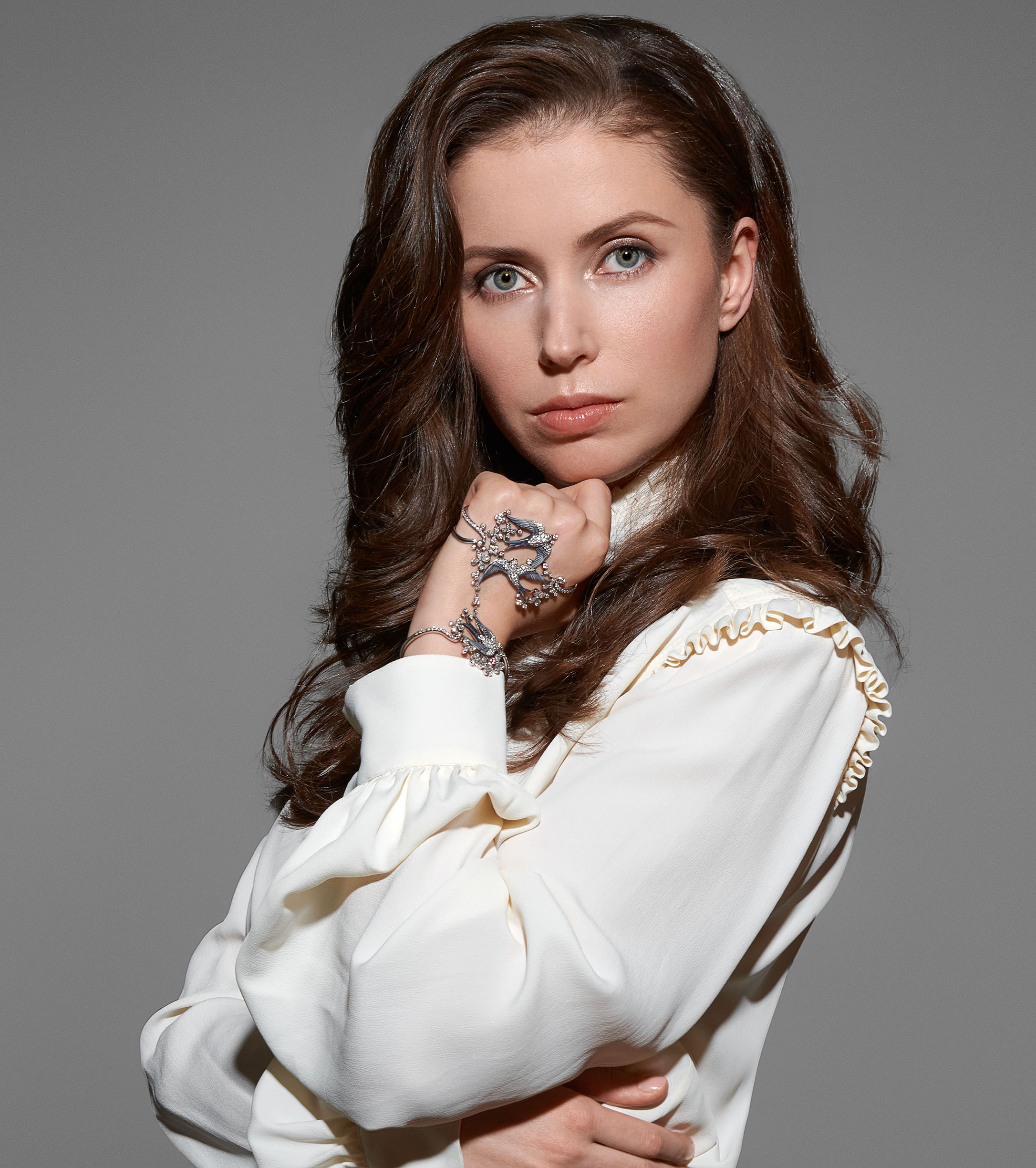 Intro: Are diamonds still a girl's best friend? Liza Borzaya, creator and owner of the award-winning Liza Borzaya jewelry brand, proves that in today's world intelligence, creativity, good taste and an urge to succeed are even better companions for women, though a nice diamond would be a pleasant addition at the end of the day. Liza tells the CEO and owner of Luxury Lifestyle Awards, Alexander Chetchikov, about the inside of the jewelry industry, her clientele, modern trends, manufacturing solutions, and future aspirations.
Luxury Lifestyle Awards: Liza, what is the main competitive advantage of the Liza Borzaya brand over other fine jewelry brands? What are the three main points of your brand's differentiation?
Liza Borzaya: A sense of humor, the concept of jewelry that is woven into the fabric of modern woman's life and the haute couture quality.
LLA: Speaking about the brand's philosophy: can you tell us in one sentence what it is?
LB: Jewelry is wearable art. Pieces of jewelry must exist in the daily life of their owners, but not be hidden in a safe box. That is the basic principle of my collections – they are comfortable, ergonomic, suitable for everyday wear, but it is still high jewelry.
LLA: Which price segment do you work in?
LB: This is a high-price segment. All my jewelry is haute joaillerie made of precious materials and precious stones of the highest quality.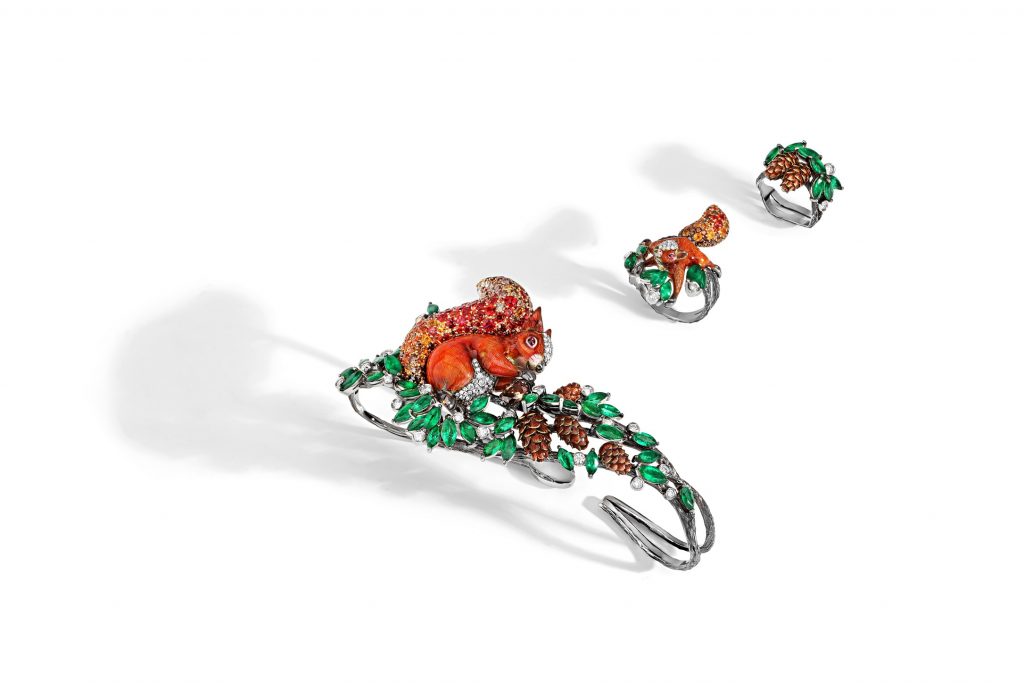 LLA: What do the concepts of Luxury and Luxury Lifestyle mean to you?
LB: Luxury is the ability to trust yourself, your taste and your desires. To live approving your identity and not hiding behind the brands. To live without any regard for what anyone else thinks.
LLA: What are your favorite luxury brands?
LB: I prefer bright, noticeable and at the same time very exquisite brands, which have managed not to compromise and follow the once chosen strategy, even despite the rapidly changing world. For me, the key examples of such behavior are Bentley and Ralph Lauren.
LLA: Tell us a bit about your customer demographics. Are they mostly Russian, or maybe you have clients from other countries? Describe their geography, social status, and lifestyle.
LB: Yes, of course, my clients are mostly Russian, but the majority of them are cosmopolitans living all over the world. Now customers from America, the UK, and the Middle East have begun to come. It seems to me that my design does not have a distinct geography. As with any artistic brand, customers who like my design are everywhere. It's just easier for them to find out about me in Russia.
LLA: What is the difference between male and female clients when it comes to ordering jewelry?
LB: Most often, the difference in approach depends not on the customer's gender, but on how much time she or he has. If it is an urgent need, then both men and women will choose from ready-made jewelry. Maybe a man choosing jewelry for his girlfriend will ask: "Would you wear this?" My clients trust me and it is really nice. If there is enough time, then, of course, everyone wants to take part in the process, enjoy the discussion, approve sketches, select stones, and so on.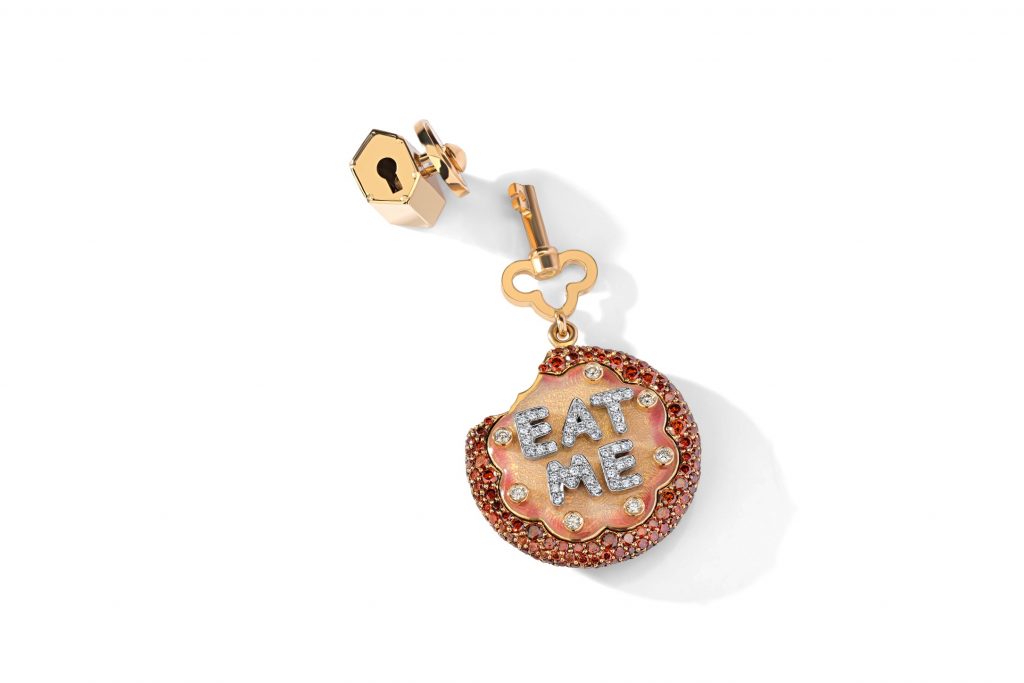 LLA: What is the primary distinction of clients from Russia in comparison with international clients?
LB: There is no difference. My customers seem to have similar emotional needs.
LLA: What is happening in the international jewelry market, what are the trends? Are consumer preferences changing, and if so, in which direction?
LB: I notice that customers want to be more involved in the creative process. If not at the stage of jewelry creation, then at the stage of direct interaction with it. Namely, they seek to change the jewelry configuration depending on their current mood and look. That's why I like to make transformers so much and therefore they are so popular. This is an opportunity to become a creator without being a designer.
LLA: What themes are now popular in the jewelry business? Do Russian themes differ from international ones?
LB: It's hard for me to speak on behalf of the entire jewelry industry. Well, let me say that a sense of humor enclosed in my jewelry is equally appreciated both in Russia and in the world.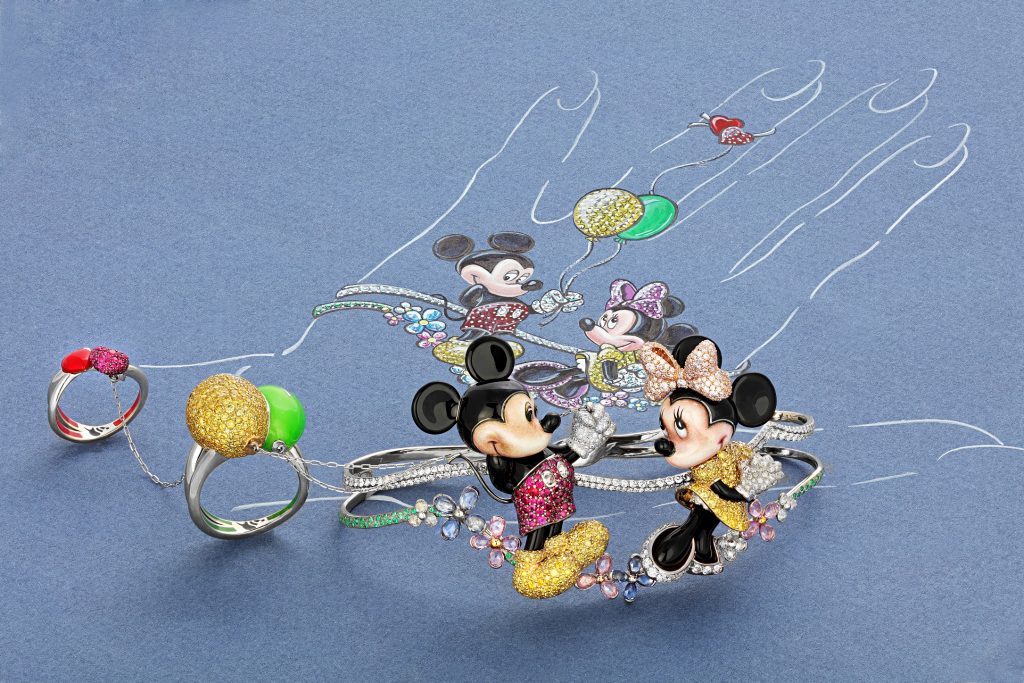 LLA: What characteristics should a brand possess in order to be in demand in such a competitive market?
LB: A brand, if it wants to be successful, should not follow the market and best selling trends. The only thing that could succeed is when you follow what drives you personally. You are the market. Only the product filled with passion and soul will be sold.
 LLA: Big brands often collaborate with other brands or create thematic collections. Are you working in this direction?
LB: Usually, collaboration is a way to spice up a brand and share an audience. My brand is still too young for new blood. And I still have too many ideas that I want to realize under my own name, so it makes no sense to seek a large brand partnership.
LLA: Nowadays, the market has a concept of "New Luxury", when unconventional materials (titanium, rhodium, palladium, morganite, taaffeite, and poudretteite) are used in gemstone jewelry. What caused this trend?
LB: Of course, the new time requires new materials. When platinum appeared in jewelry, it was the most innovative material of its time, later it was bakelite and others. Jewelry, like other forms of art, is actively engaged with real life. I work with reusable palladium, obtained from old radio receivers. Although for me there is nothing more beautiful than gold.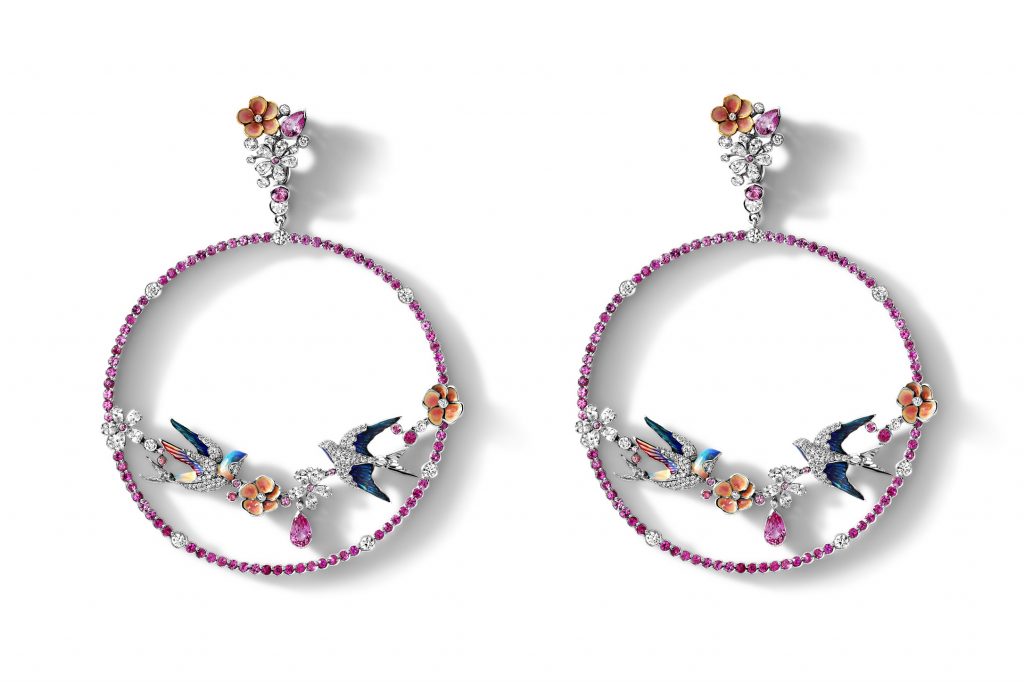 LLA: Another hot trend is jewelry with high-tech design — for example, flexible rings. Why did customers become interested not only in the aesthetics of a product but also in its producibility?
LB: Jewelry should interact with all senses. It should be eye candy and pleasant to the touch. I pay a lot of attention to the tactile sensation caused by my jewelry.
LLA: Is there any seasonality in jewelry sales? If so, how is it spread out?
LB: There is no seasonality in our segment. This is not a mass-market, where sales peaks fall on New Year's Eve and holidays. For example, I have the hottest time in summer because everyone wants new jewelry for the new season.
LLA: Is jewelry just something beautiful to possess, or rather an investment?
LB: I do not believe that jewelry can be just an investment. In the jewelry industry, real investment is a piece of jewelry someone used to wear. A piece of jewelry that has lived its vibrant life next to a prominent person. Things that enclose emotions are always much more attractive for collecting than just diamonds for investment with high characteristics.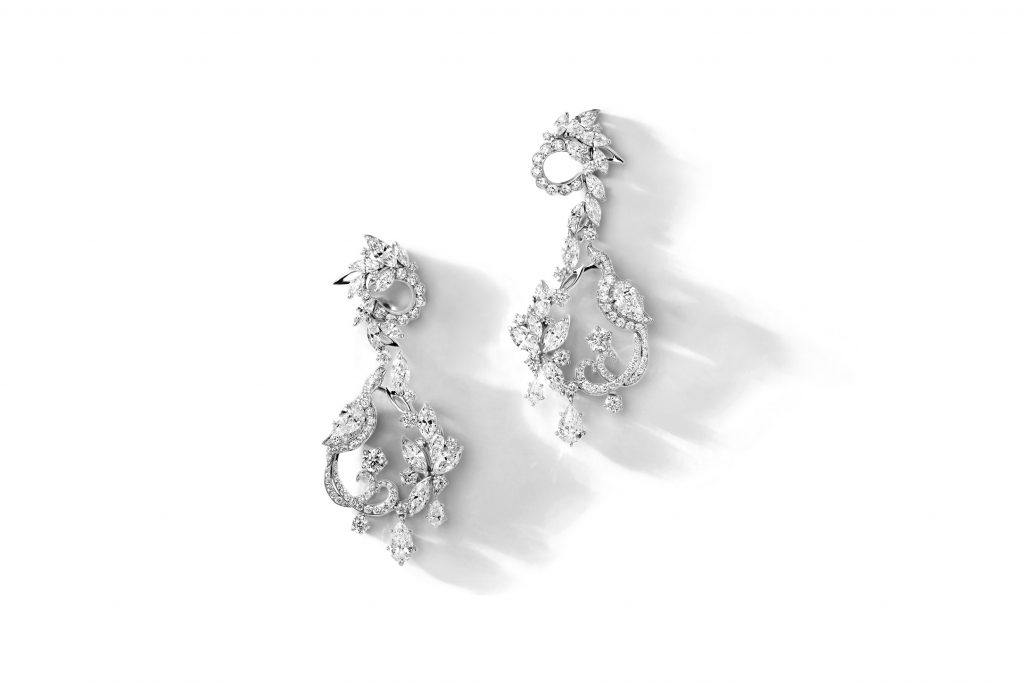 LLA: How is the process of designing and manufacturing an individual piece of jewelry organized? What does the client get in the end?
LB: In the end the customer receives jewelry that makes her or his life better and brighter. A piece of jewelry that feeds her or his emotions. The process itself can be very different, ranging from "You know me, do as you see fit" to a detailed discussion of the topic your customer is currently obsessed with. That is how, for example, a Bird of paradise necklace was born with further discussion of the sketches, their processing, final discussion, and so on. Sometimes during the process, one piece of jewelry can give rise to a whole set.
LLA: What tools and communication channels do you use to promote your brand?
LB: Social media, such trade shows as Las Vegas Couture, prominent international projects like The Protagonist. I try to be noticeable, but not meddling and choose events that reach my target audience very precisely.
LLA: What is the most important thing in marketing luxury goods?
LB: Today it is candor and integrity. Maximum transparency is what all customers expect from trusted brands.
LLA: Liza, would you mind telling us your plans for the future regarding brand development?
LB: I can say that we are developing swiftly for a young brand that has recently turned five years old. We were until recently a couture atelier working with private clients only. Now we already have several collections and get international attention. We plan to continue along this path.