Palazzo Gattini Luxury Hotel, the Excellence of Hospitality Carved in Stone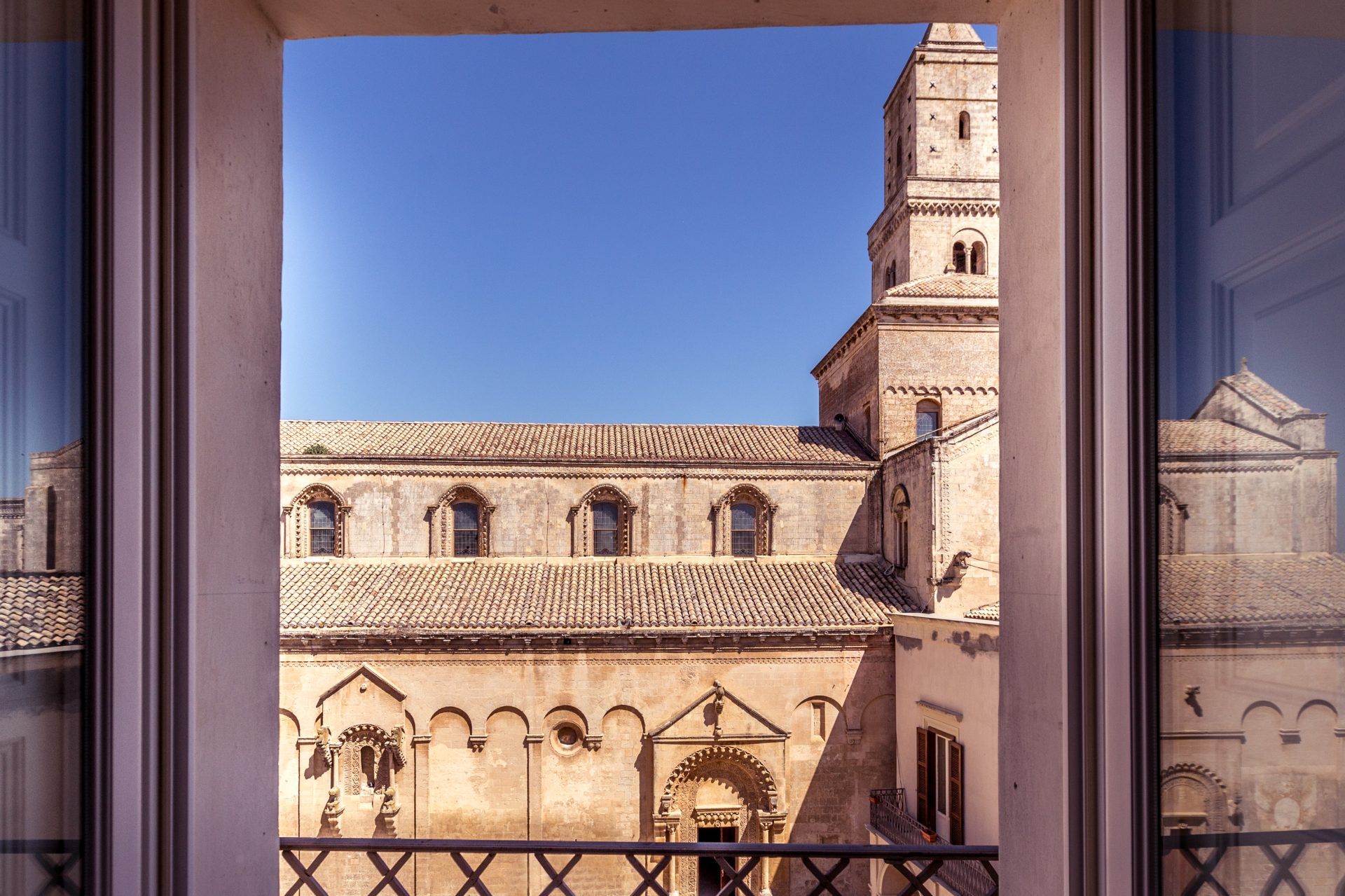 When the noble Gattini family built a residence for themselves at the beginning of the 18th century, they hardly thought that three centuries later a lavish hotel would be located in this building. Nevertheless, today you can come to spectacular Matera and become the guest of the charming Palazzo Gattini Luxury Hotel, a wonderful combination of ancient elegance and contemporary art. This unique palace has many reasons to be proud, and one of the latest is that it became the winner of Luxury Lifestyle Awards in the category of The Best Luxury Hotel in Italy.
The 5-star resort Palazzo Gattini is located atop Matera, in the heart of the oldest part of the city, Civita. The hotel's roof terrace overlooks the famous caves and caverns inhabited since the Stone Age. The 6-story venue is situated near the 13th-century Duomo di Matera, a Roman Catholic cathedral with an impressive Baroque interior. There are also Matera's interesting highlights within walking distance from the hotel, among them Casa Noha, a film presentation and an audioguide into the city's history, Musma, Chiesa dei Quattro Evangelisti and others.
The original splendor of Palazzo Gattini comes from the masterful use of mazzaro, the local stone. The unique ambience of the venue is emphasized by the arched and vaulted ceilings, limestone walls, lofty windows and contemporary style of interiors. The hotel has 20 luxurious rooms, each with its own story, legend and the spirit of the family that lived here for decades. A marvelous mix of the taste of past centuries with the technology and comfort brings the delightful feeling of coziness to each guest of the hotel.
The lower floor of Palazzo Gattini is carved into the stone. Here is the hotel's SPA divided into the wet and the dry zones. The guests can enjoy the classic beauty cabin treatments and individual or couple massages in the SPA.
"It feels great to be recognized by the committee of Luxury Lifestyle Awards and to become the winner for the second time! The whole staff of our hotel is proud to be appreciated by the world-known celebrities and the experts in the luxury industry. This is a great result of our solid teamwork," says Nicola Benedetto, Palazzo Gattini Owner.
The hotel's café offers tasty coffee and tea for breakfast; you can also enjoy local meats and dairy products in the ancient cheese rooms. The delicious classic regional dishes and local specialties served in the stone-vaulted Le Bubbole restaurant will delight even the most sophisticated gourmet.