Mykonos No5 is Recognized to be One of the Best Boutique Hotels in Greece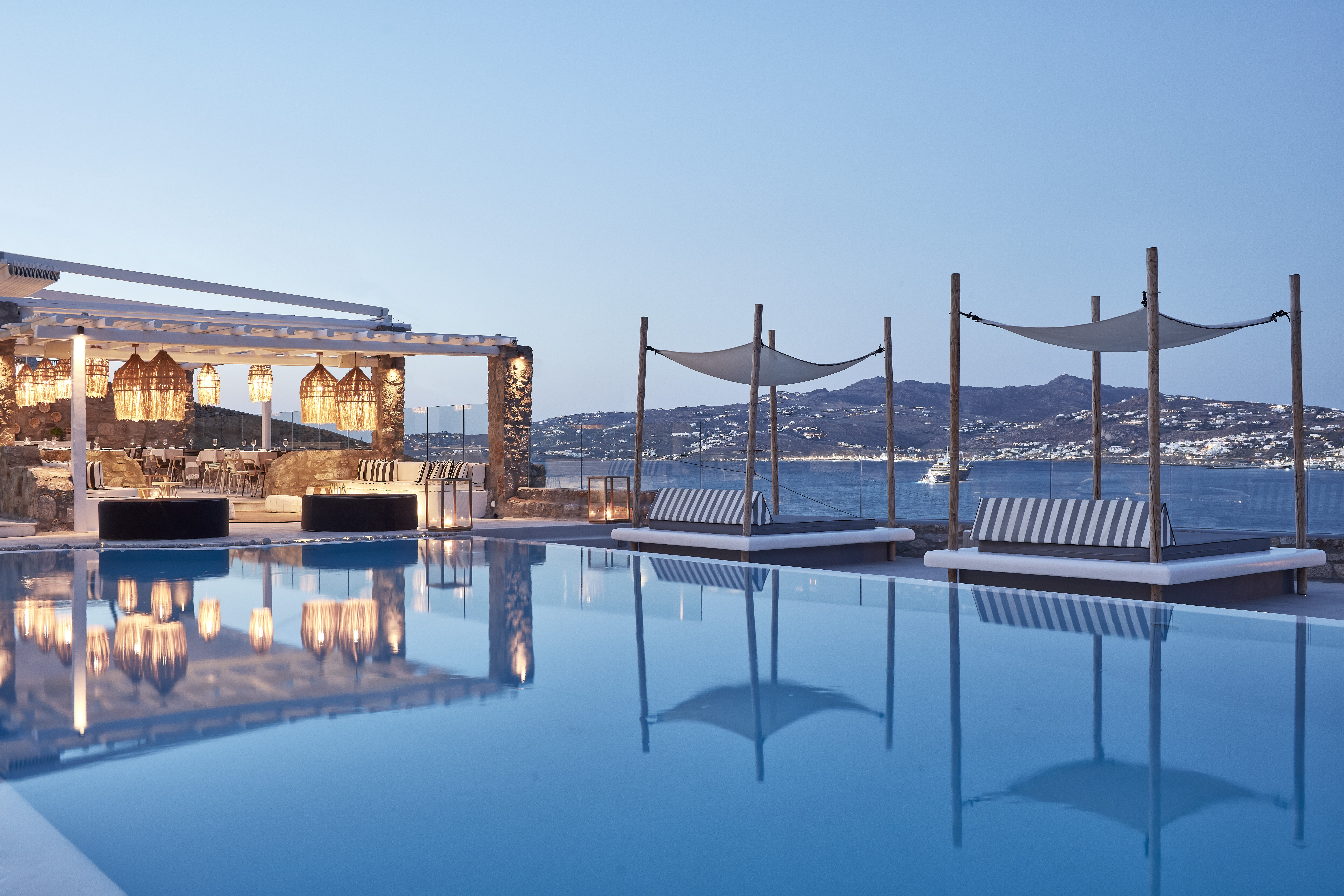 There are places and conditions that help get all your senses and your thoughts together and experience the true ambience of pure comfort. If you`re looking for such place, you shouldn`t miss Greece, the land of stunning nature and ancient culture. And if you`re looking for such conditions, you shouldn`t miss Mykonos No5, the fabulous hotel and villas, distinguished by the Luxury Lifestyle Awards as the winner in the category of The Best Luxury Boutique Hotel in Mykonos, Greece.
Mykonos is one the brightest pearls among the Cyclades island group. On the slopes of this beautiful island lies the cozy Kanalia Village, which became the home of Mykonos No5. This luxurious hotel is a perfect shelter for those who aim to escape the hustle and bustle of the vibrant island. The exclusive location offers you spectacular views of the Aegean Sea, the labyrinthine streets of Mykonos town and the famous five iconic whitewashed windmills. You will appreciate the crystalline waters and thin sand of the world-known beaches Aghios Ioannis and Ornos.
Mykonos No5 is designed to stimulate your senses the best possible ways. The committee of Luxury Lifestyle Awards praised the unique experience provided by the hotel`s exclusive services and the minimalistic authentic character of the island brought together. The rooms combine the high-end luxury equipment with the chic minimalism of traditional aesthetic. The private balconies are filled with loungers so that you could enjoy the fascinating panoramic views. On arrival you are given a mobile phone to use the transfer, which is available round the clock. You can go to Mykonos town and after having a great time there you call to be picked up. The hotel`s pool with umbrellas and deck beds nearby is an ideal place to take a break with a glass of cold drink or a cup of coffee.
"Mykonos No5 is a great ambassador of the Greek Mykonian luxury hospitality. We do not do hotel business; we create everlasting memories and tailormade experiences. Our commitment to reach the highest standards of excellence and our dedication on our guests gratitude is our biggest accomplishment. And recognition by the experts of Luxury Lifestyle Awards makes us exceptionally proud as we are acknowledged for being on the right track" – says Dimitris Kontizas, Hotel Owner.
The hotel`s restaurant provides high quality services during the whole day. You can always enjoy the variety of menu options from pizza, pasta, fresh salads to sophisticated delicacies of Mediterranean and international cuisines. The bar offers a great choice of cool drinks to brighten your nights at Mykonos No5.