Mexican Architecture Firm Recognized in Luxury Lifestyle Awards 2020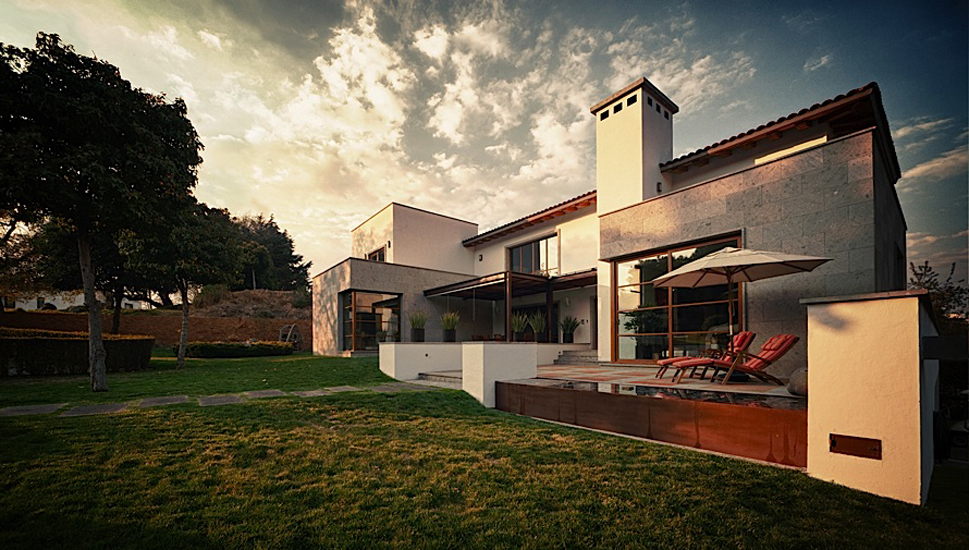 Mexican architectural team, Uribe + Arquitectos Studio has received the title of The Best Luxury Architecture Studios in Mexico in the Luxury Lifestyle Awards 2020.
Located in the heart of Mexico City, the Uribe + Arquitectos Studio draws on an extensive knowledge of form, materials and aesthetics to produce outstanding luxury residential, commercial and multiple living designs.
At the heart of the studio is a strong ethos on focusing on the end user. Understanding how form and materials can affect the end user has been an increasing focus in modern architecture and one that has long be an established foundation for the projects Uribe + Arquitectos Studio have undertaken.
Projects are an amalgamation of traditional Mexican culture with contemporary and modern twists resulting in design that can be embraced with a broad spectrum of users and viewers. Initial consultations and a true understanding of the individual requirements of each client, mean that Uribe + Arquitectos Studio are able to successfully create beautiful luxury dwellings that often exceed expectations.
An example of Uribe + Arquitectos Studios combination of traditional and modern collaborations can be seen in their recent residential project, Olmedo Residence. This extensive property celebrates the use of light through carefully designed window spaces which help connect the user with the outside world while maximising the benefits of natural lighting. The mixed material finishes on external walls help to emphasise the straight forms of the building while a traditional style tower takes a focal point. Like all of their projects, Olmedo Residence is created to look stunning throughout the day and night with lighting used to depict outside leisure spaces while accenting structural features.
Their expertise does not stop with residential projects and the team have been involved with several hospitality lead designs such as the Restaurate Norte Sur and Restaurante Muu and retail spaces such as the MC Design Store.
"Receiving this award is wonderful recognition of how the whole Uribe + Arquitectos Studio team come together with unique ideas and concepts while celebrating the origins of great Mexican design," comments Oscar Uribe, owner at Uribe Arquitectos  "Creating spaces for our clients that not only achieve but exceed their expectations is our key aim and to achieve accreditation from the Luxury Lifestyle Awards team is a true honour."