Making Pens into Unique Masterpieces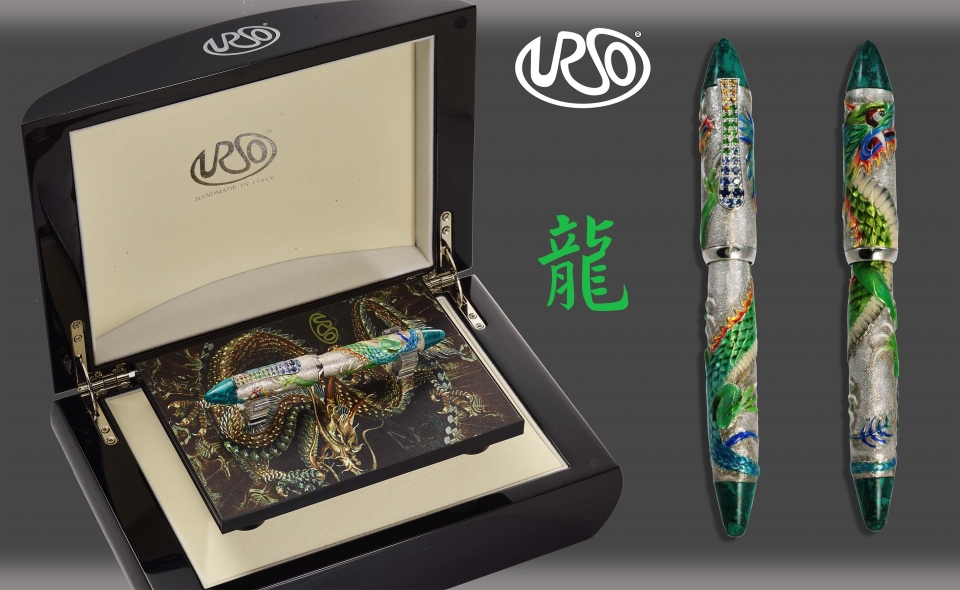 Intro: Alexander Chetchikov, founder and CEO of Luxury Lifestyle Awards, recently spoke to Giuseppe Urso, founder of the Urso Luxury company — this year's worldwide winner in the category of The Best Luxury Rollerball Pen. They discussed this intricate craftsmanship, the industry's trends, the challenges and perks of being a small, family-run business, and more. Luxury Lifestyle Awards is a global award selecting, recognizing, celebrating and promoting the best luxury goods and services all over the world. The goal of the company is to connect people with the best of luxury. LLA has evaluated more than 10 000 various goods and services in 400 categories from 60 countries and analyzed the results to give you a TOP list of the best of the best in the world. That is why LLA's selections and materials are always highly appreciated among the most discerning customers.
"This is the philosophy that guides us. You can't rush these things," Giuseppe Urso says, explaining that pens, just like watches, are precious luxury collectibles, and Urso collectors expect quality every time. Indeed, Urso luxury pens are not produced in a hurry. Masterpieces of craftsmanship, they are extremely rich in fine details adorned with intricate Italian motifs, that can only be executed by skilled artisans, in love with their work. "I try to catch the essence of things in the same way a painter, an architect, a philosopher, or a theologian would do."
Luxury Lifestyle Awards: Giuseppe, tell us a little bit about yourself. How did you come to found a writing accessories company?
Giuseppe Urso: I started in 1985 as a jewelry manufacturer, and in 1990 I began creating the first pens, and then I became passionate about this world of writing instruments.
LLA: How relevant is a pen in our time of technological development if most people are using it less and less?
GU: As you can see, our pens are pens that represent status and bring some more beauty into people's lives.
LLA: In general, do people buy expensive pens for themselves, or is it an opportunity to make a valuable and original gift?
GU: Most of our customers buy our pens for themselves, as they are rather personalized.
LLA: Who are your customers? What is their geography, gender, social status, average age, and lifestyle?
GU: Our customers are collectors, wealthy people with medium to high living standards, who like to be surrounded by beautiful things.
LLA: You have been manufacturing and selling pens for more than 30 years. Tell us what changes have occurred in the industry during this time? What stages did the market go through? How are consumer preferences different today in comparison with 30 years ago?
GU: We are experts in our craftsmanship, and we aren't chasing the novelties too much, because, like our customers, we value the essence of our brand.
LLA: I understand that most of your products are exported. Which three countries are the world's leaders when it comes to the use of expensive writing accessories?
GU: The whole world.
LLA: URSO is a family business; how difficult is it to compete with large companies operating in your segment? What is URSO's competitive advantage among other expensive brands?
GU: We are and would like to remain a small company; we don't want to compete with large companies, as it's not our thing. Large companies have their own difficulties, and so this is another reason to remain what we are (a family business).
LLA: Most of your collections are devoted to animals, even though other manufacturers create collections, dedicated to pop culture, famous writers, and musicians. Is it an element of your differentiation or your personal passion?
GU: For a while, we've been producing a series of collections dedicated to animals to make people aware of the fact, that many of these species are in danger of extinction, but we have also been focusing on cultural and religious pens.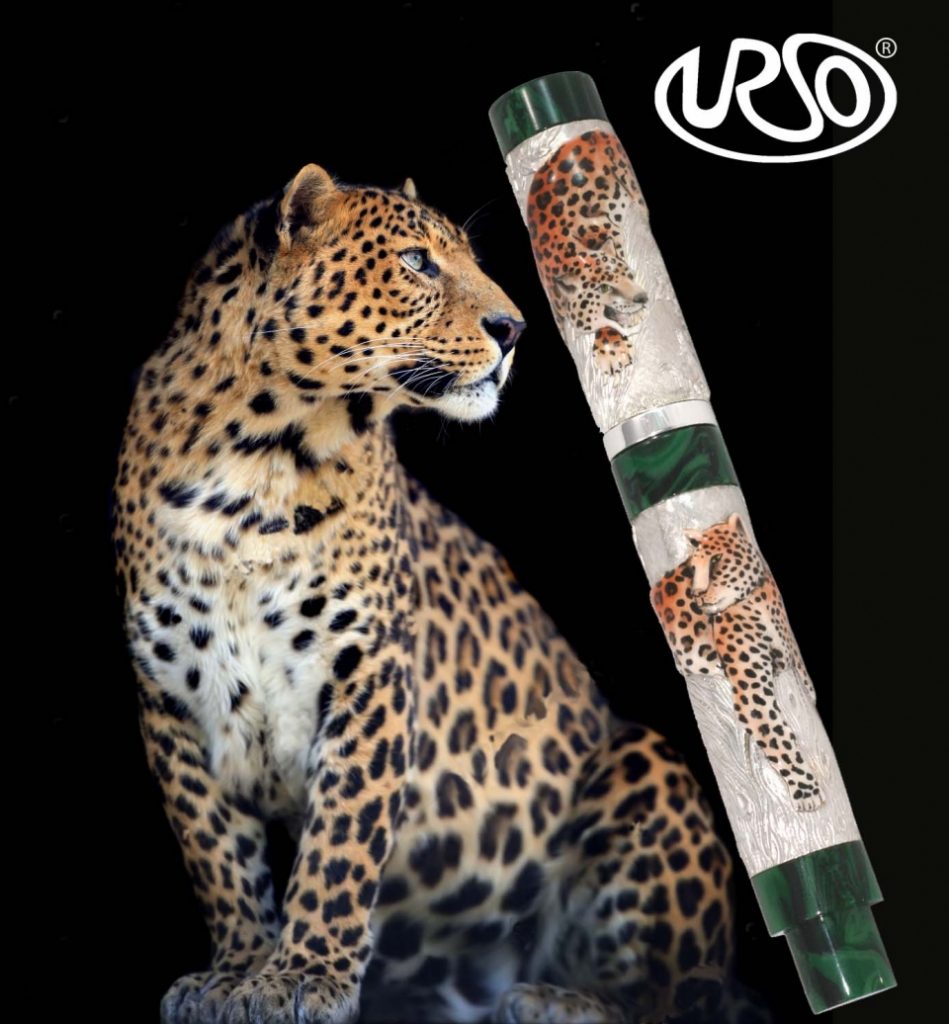 LLA: Almost all of your collections are limited editions. What is the average number of pens in a collection? Why is limiting product numbers important in the luxury segment?
GU: Almost all of our pens have a limited edition to make them unique. Usually, we produce them in very small quantities to make them more collectible.
LLA: What is the main communications channel for your products' promotion? Is it PR, events, exhibitions, or maybe word of mouth?
GU: Internet, events, and the word of mouth.
LLA: What does product customization mean in your business? Why is it so important?
GU: When you personalize a product for a person (a car, a dress, etc.), you give them something unique, something only they own.
LLA: What is the share of fountain pens in total sales?
GU: It depends on a year. There is no average.
LLA: Why does Italy occupy the world's leading position in the production of luxury goods?
GU: Having a long and rich history, Italy traditionally boasts some of the world's best designs, and a unique lifestyle. Some of the greatest works of art, paintings, and sculptures are concentrated on our Italian peninsula.