Luxury Condominium to Have a Shelter within the City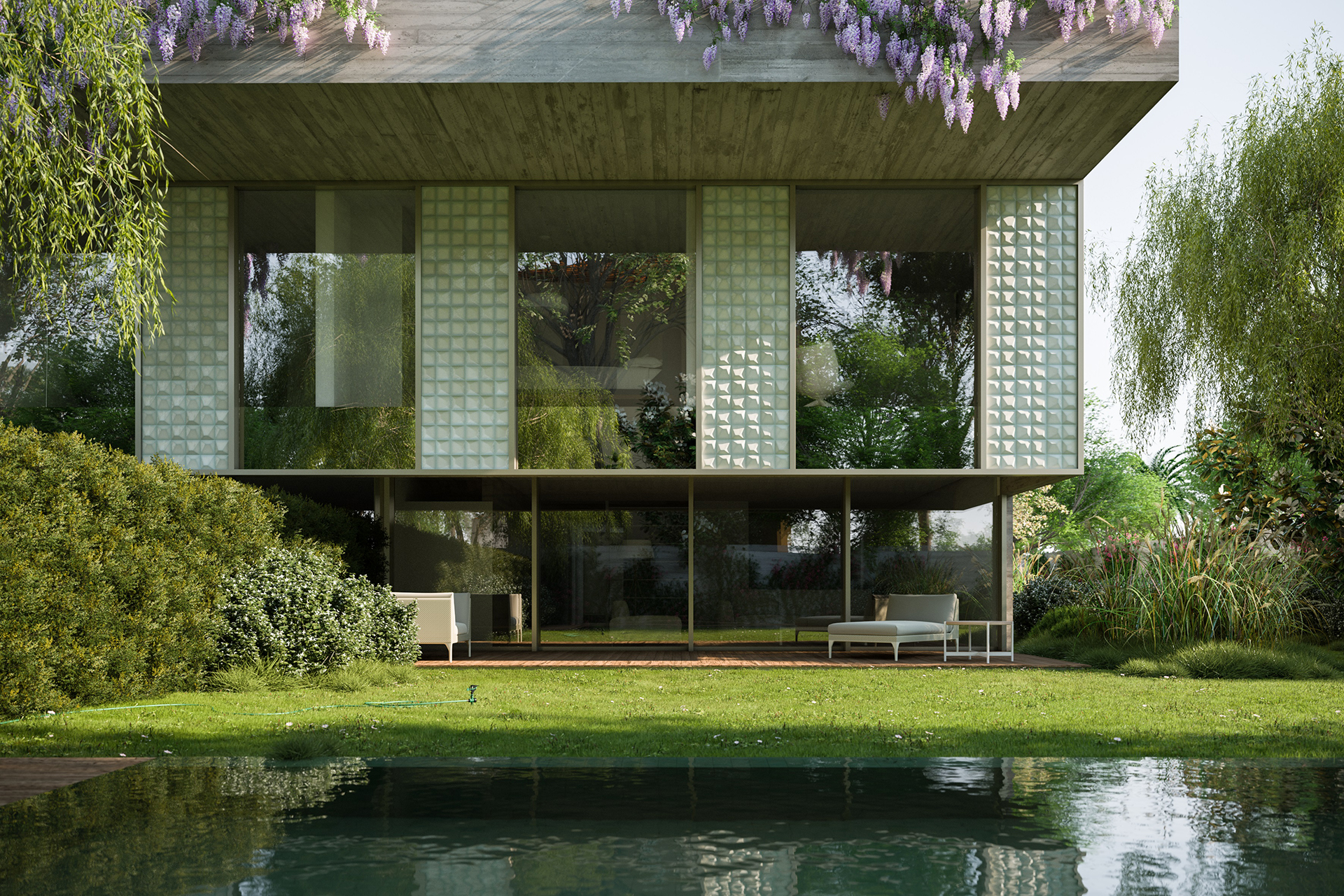 When architects and designers draw inspiration from nature from local traditions, unique masterpieces are born that are comfortable to live in and harmoniously blend into the landscape. The perfect example of such residential housing is MGC720 by Vogue Homes, the winner of Luxury Lifestyle Awards in the category of The Best Luxury Real Estate in Porto, Portugal.
The luxury condominium is located in the most beautiful and privileged area of the city between Foz and the Serralves Foundation. This neighborhood is known for the eye-pleasing greenery of endless gardens. The entire construction of MGC720 is completely new – the complex was erected on the site of the villa, which was demolished specifically for its construction.
MGC720 consists of 14 apartments – 13 housing units of varied typologies and 1 house in different environments. The condominium's outline resembles the shape of a tree that densifies at the level of the canopy and has a large green area on the ground devoted to private gardens. The building is developed in harmony with the surrounding greenery. The communion with the landscape provides the feeling of shelter within the city.
The housing offers luxury apartments of typologies T2+1 Triplex to T4 Triplex with areas between 207 and 389 square meters. Depending on the chosen apartment, the residents of MGC720 are provided with a swimming pool, security system, floor heating, and other modern amenities. The project offers a balanced mix between the contemporary approach to spatial organization and the local traditions.
"We have created a unique ultra-modern housing for the families to live in one of the most valued areas of the city. It represents the outstanding combination of comfort, innovations, convenient location, and aesthetic perfection. On behalf of the team of Vogue Homes I commend the experts of Luxury Lifestyle Awards for recognizing MGC720 as one of the top 10 luxury real estate in Porto," said Joaquim Silva Lico, CEO & Founder.
Vogue Homes is a real estate investment management company aiming to guarantee the viability and fully realize the potential of each investment. All projects implemented by Vogue Homes are innovatively designed and built using quality materials for the customers' comfort and satisfaction.