Interview with Susana Balbo, Founder of Susana Balbo Wines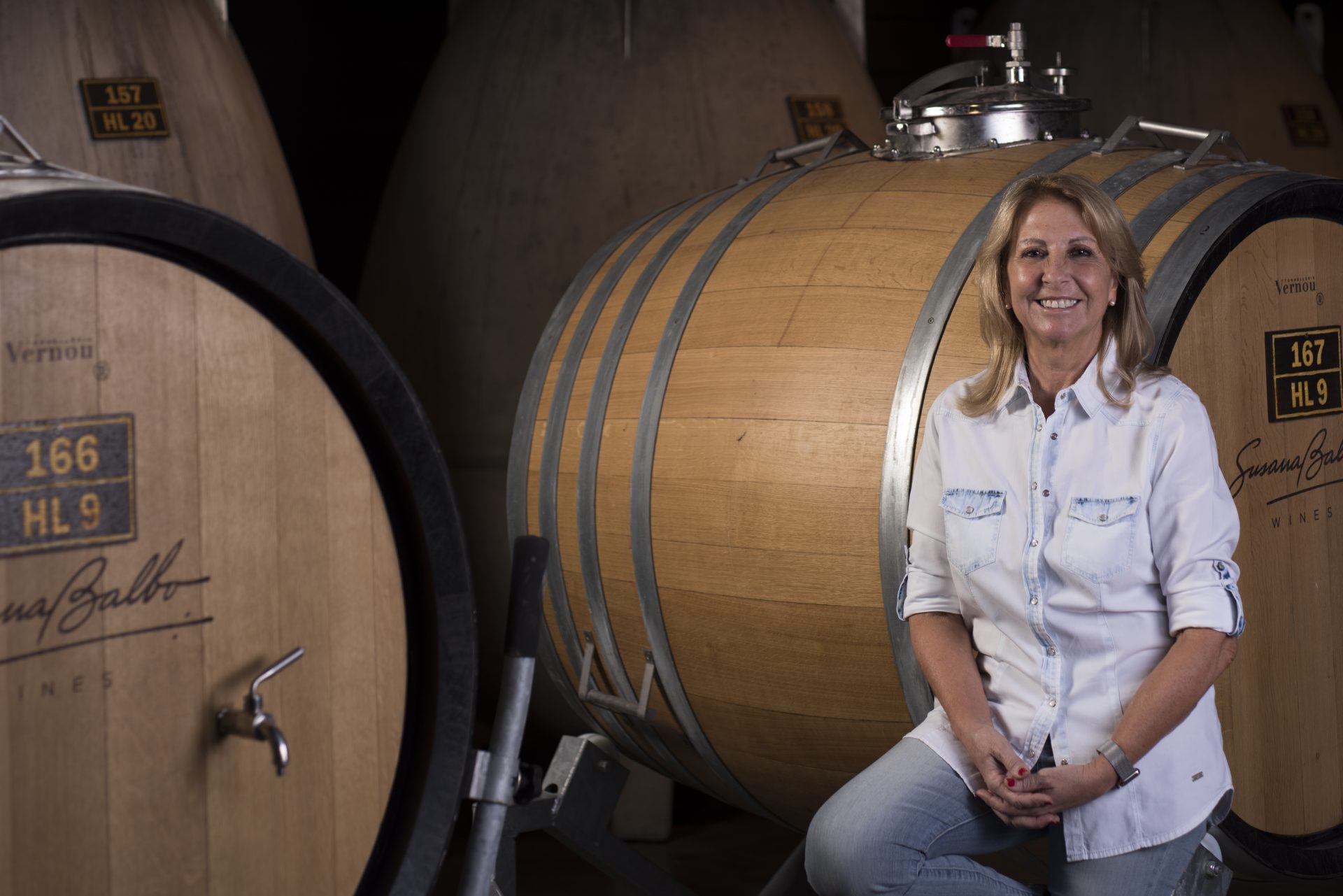 Argentine wines are not only some of the most sophisticated and refined drinks that are highly regarded by wine lovers around the world. They are also the different destinies of the strong and passionate people behind each of the famous brands. Susana Balbo's life and career is one of the clearest examples of courage, leadership, perseverance, and creativity in the wine industry. The victory of her brainchild, Susana Balbo Wines, in this year's Luxury Lifestyle Awards in the category of Best Luxury Wine in Argentina was the perfect occasion to interview her exclusively and learn about her rich past, impressive present, and inspiring future.
Luxury Lifestyle Awards: Please tell us about your background. What led you to the unconventional choice of a career in winemaking?
Susana Balbo: Enology came into my life by chance. My initial plan was to go to Bariloche to study Nuclear Physics in the Balseiro Institute, but it was 1975, a year before Argentina's military government… Those were difficult, turbulent times, and my parents would not allow me to leave our province. After that, my second option was to study Chemical Engineering, but it was also impossible in Mendoza.
Then I met a friend of my brother who was studying Enology at the time, and he said nothing but good things about the career, so I decided to give it a shot. At first, my intention was to complete the first three years and then switch to Engineering, since the academic programs were almost identical, but, once I started, I fell in love with this profession.
LLA: What challenges did you face early in your career? How did you overcome them?
SB: I faced many challenges from the moment I finished my studies. At first, the only job I was offered was in Cafayate, Salta, a small town in a pretty traditionalist region at that time. Cafayate was a truly defying experience: I was young, single, and one of the few women working in the industry, so I was really vulnerable. The only way to overcome that situation was to show everyone that I had an undisputed talent. So I worked really hard in order to get the results that would earn me the respect of my colleagues. I spent almost 10 years in Cafayate, and I cannot say it was easy, but I did earn it.
LLA: What was your initial practical experience in winemaking? Why did you make the decision to start your own business?
SB: At Cafayate, I was in charge of the Sucesión Michel Torino winery. My boss was a very open-minded man, and he took a chance on me when nobody else wanted to. I am very thankful to him, because, since the day he hired me, he gave me the freedom I needed to get my job done. It was a difficult task, but it was also an amazing opportunity.
One of my main goals during my time in Salta was to contribute to the redefinition of Torrontés, an untapped varietal during those years, in order to reveal its full potential to the world. I am proud to say I did it, and that was a huge achievement for me. Torrontés is a majestic grape that rewarded all my effort with the recognition and respect of my co-workers and pairs.
Regarding the moment I made the decision of starting my own business, I think it was actually always on my mind. Since the day I graduated, I always wanted to create wines of my own that would allow me to express myself as a winemaker and as a woman as well. I think the major turning point was a rough experience I had back in the time when Argentina was suffering a hyperinflationary crisis, when I did not perceive my salary for a full year. That was a challenging time for me, and I felt scared because I did not know whether I would be able to provide for my children or not. That experience made me realize I did not want to depend on anybody else than myself and my own capabilities.
LLA: Today, after more than two decades, how can you briefly describe Susana Balbo Wines?
SB: After 20 years of hard work and dedication, Susana Balbo Wines is now an established family-run company, with a strong focus on innovation, specialized in the production of high-end white, rosé and red wines.
LLA: What would you say are the most important milestones in your professional career?
SB: I have had many milestones in my career. I believe the first one was working as head of a winery at such a young age and in a remote place like Cafayate. This experience helped me to discover myself as an enologist and the many talents I possessed, most of which I was not even aware of. That was crucial for the subsequent creation of my own company.
A second milestone took place in the 90s, when I was able to travel around the world bringing new ideas and techniques to Argentina, back in a time when our wine industry was still undeveloped.
A third milestone would be when I was selected as an Endeavor Entrepreneur. This experience gave me the opportunity to learn how to build high-performance, specialized teams, and that ability allowed me to build one for my company. Susana Balbo's crew is full of people with whom I share the same philosophy and passion about winemaking and innovation. That chemistry generates a positive vibe that feeds creativity and keeps the desire to develop high-end, complex wines more alive than ever.
LLA: What exactly is it about wine that appeals to you? Why did you decide to dedicate your life to this particular drink?
SB: As I mentioned before, wine came into my life by chance, and it gave me all I could have asked – maybe even more. I was lucky to have excellent, truly passionate professors at university who taught me how important it was to our province and to our culture the development of quality wines. Then, when I started working, I realized that making wine is one of the most beautiful, creative things you can do. To be honest, it was truly impossible not to get passionate about it.
I feel wine is a way of life, is the sense of belonging to a certain place, and it expresses my roots and the ones of my homeland. It has a deep meaning to me, because it is a constant reminder of all the things I have been through to get where I am and to become the person I am.
LLA: Can you give us a brief introduction to the portfolio of luxury wines by Susana Balbo Wines?
SB: Our top-of-the-range brand is Nosotros. Nosotros wines are conceived as a tribute to all the people that work in the winery, taking care of every little detail from pruning to sprouting and flowering, removing any weak buds, so the production is even, and preserving a low-production, so the wine is of a great quality and expresses its terroir's essence in the right way. In the cellar, these wines are fermented in 2000 liters French oak barrels, 500 liters casks, and/or pear-shaped barrels that work under carbon dioxide gas pressure.
Within the Nosotros brand we have Nosotros Single Vineyard Nómade, Nosotros Corcel (both 100% Malbec) and Nosotros Sofita, a blend of Malbec, Cabernet Franc and Petit Verdot. They all come from some of Mendoza's best terroirs, such as Los Chacayes, Gualtallary, Vista Flores, Agrelo or Altamira.
Each year we select the vineyard that performed the best in order to create our Single Vineyard Nómade, our winery's selection of selections. We work with our vineyards simultaneously and in the exact same way with the intention of reflecting their true essence and diminishing men's influence.
Nosotros are wines of a great character and personality, with great aging potential, but also good for drinking right away. They have a big fruit explosion both in the mouth and on the nose, and when you let them age they gain a lot of complexity without losing that characteristic fruit expression. These are true luxury wines.
LLA: Susana Balbo Wines is a family-run business. Tell us, please, how do you manage to maintain a balance between versatile and innovative professional activities and relationships with your loved ones?
SB: Like you said, Susana Balbo is a family-run business, in part because wine is a key part of my family's daily routine. I think it runs through our veins: when we work we make wine, when we go home we talk wine, and when we are home we drink wine. When people are that passionate about something, it is not difficult to find the way to work together.
Susana Balbo is a family affair because it does not only tell my story, but also the story of my family and beloved ones. Working alongside my children in order to build our family's legacy on a daily basis is something that makes me really proud.
LLA: Please tell us about your activities other than winemaking.
SB: I have many hobbies. It is actually difficult for me to say what I like the most in the world because I like many things. For instance, one of the things I truly enjoy is spending time with my family, especially with my grandchildren. I love to see their smile, kissing them, hugging them…They are one of the most important things in the world to me.
On my own time, I enjoy reading, traveling, going for long walks, and cooking. I also like gardening duties, but that is something I have not done for a long time because of the lack of time.
LLA: What are your emotions about winning this year's Luxury Lifestyle Awards?
SB: It is a great joy. It gives me a feeling of accomplishment and achievement, and that inspires me to set the bar even higher, taking on bigger challenges in order to continue to offer the best wines to our customers.
LLA: Please share a few inspirational words for those who are about to take their first steps in winemaking.
SB: My main advice to those who are starting would be "do not be afraid", because fear ties us up, paralyzes us. In my life, I have feared a lot, but I managed to turn that fear into fuel in order to keep me going. At first, I was afraid of not being able to feed my children. I lived a whole year without a salary, as I mentioned earlier, but that experience, instead of tying me up, drove me to be an entrepreneur. It is all about learning from your life experiences.
Another important thing is to realize that we are all human, and human beings make mistakes. We need to learn to cope with failure, because failure is more usual than we think: we all fail sometimes, and there is nothing wrong about it. What is important is to learn the lesson failure teaches us in order to grow as a person and as a professional.
Last but not least, my final advice would be to always make quality the main goal. I believe that, in order to be successful, one should try every year to be better than the last one. This is very challenging, but the energy it provides is what keeps alive the passion for the creation of quality wines.