Interview with Mr. Ghazi Awad, Founder and Managing Director of GA Architects & Engineers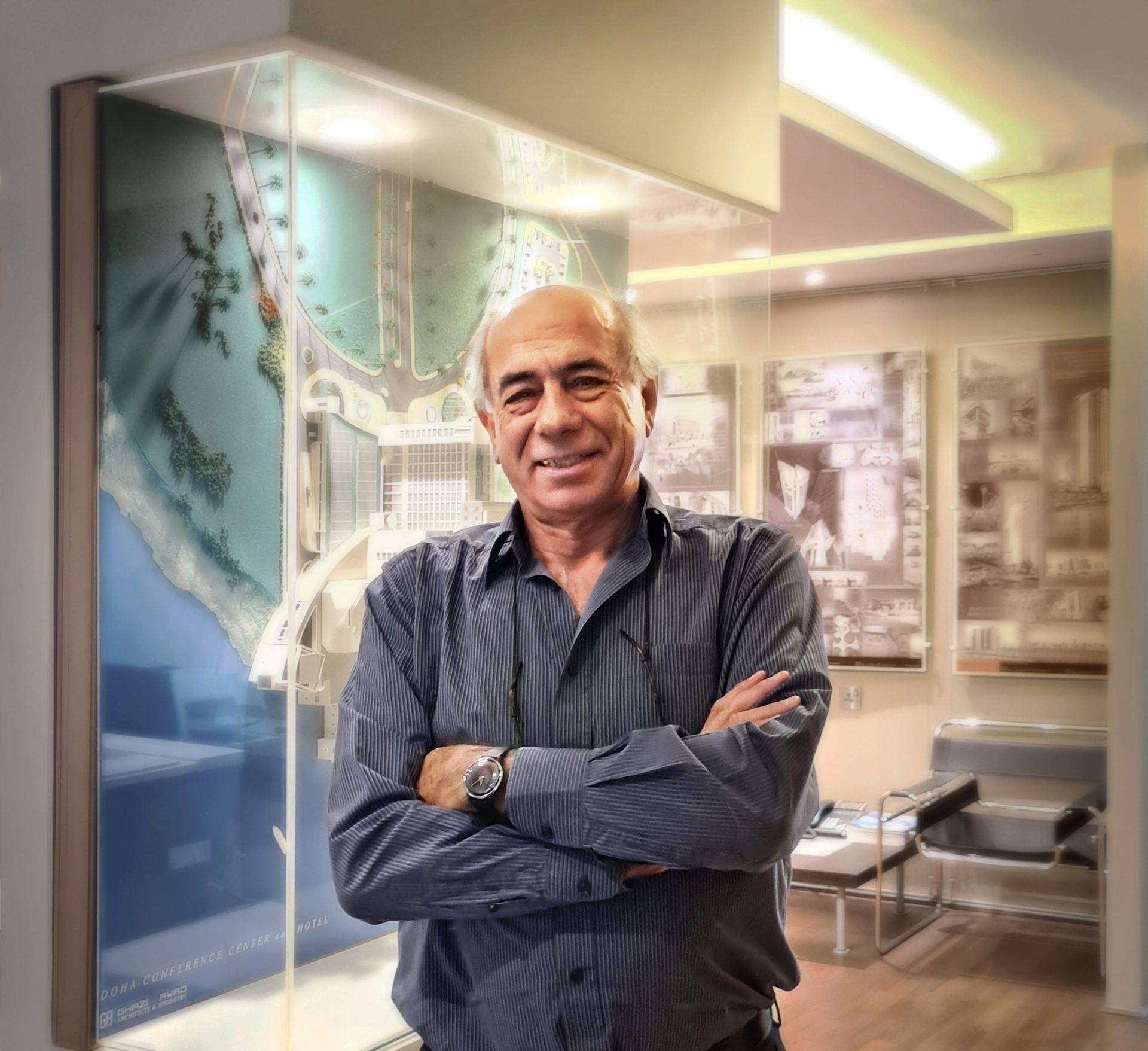 The dynamic and futuristic architectural landscape of the United Arab Emirates in recent decades has become one of the hallmarks of this fast-growing country. A vivid reflection of wealth and a desire for innovation, it also provides a new perspective on comfort and luxury. We have had the privilege of speaking with one of the people involved in creating this landscape – Ghazi Awad, founder and managing director of GA Architects & Engineers. This year his company became the winner of Luxury Lifestyle Awards in the category of The Best Luxury Architect and Interior Design Studio in Abu Dhabi, and it was one of the themes of our conversation.
Luxury Lifestyle Awards: Please give us a brief bio of yourself and your professional background.
Ghazi Awad: Born and lived in Lebanon till the higher secondary education. I moved to France for the Architectural studies and in 1971 obtained the title of Architect d.p.l.g. from "Ecole Nationale Supérieure des Beaux-Arts" in Paris, and then a Master's degree in Town Planning. After graduation, I started my career designing projects in the Paris region and the South of France for 5 years. In 1975, I joined a reputed Lebanese Architectural firm and was involved in multi-type projects in the Middle East as well as the Gulf Region. In 1980, I established my first partnership Architectural firm in Abu Dhabi and then Co-founded "GA Architects & Engineers" in 1993.
LLA: What influenced your decision to become an architect?
GA: An architect can make a difference since he has to practice the passion of art & creation with a blend of sophisticated science in order to enhance the daily living & duties of individuals. I have been always attracted by the satisfaction of having an input in the city with something that lasts.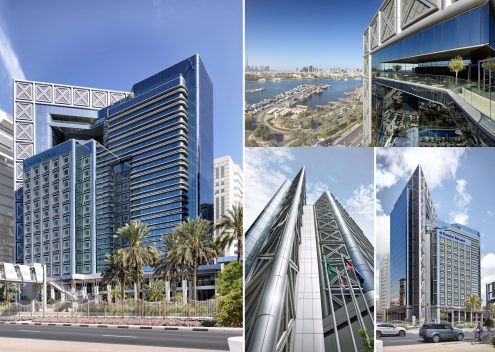 LLA: Looking back, what do you think was the key to your professional success?
GA: My endless urge to keep learning is one of the keys to success, as well as my passion to perfection has always made me try to "do it better".
LLA: Could you tell us about GA Architects & Engineers and your team?
GA: GA Architects & Engineers (GAAE) achievement is not a one-person story. The team is the keystone to every achievement earned so far, and I am proud to be a member of this team that has taken so many years to form.
We seek long-term career for each employee rather than a short-term enrolment.  This philosophy made us gain highly qualified key members that are in this firm for more than 20 years. These key members undertake all the tasks in harmony with each other and this enhances the work quality output.
LLA: What do you pay attention to when selecting employees for your team in the first place?
GA: To be self-motivated, fast learner, and able to work collaboratively and independently at the same time.
LLA: How do you decide what your next project will be? What characteristics should the project have in order for you to find it interesting and take on its implementation?
GA: The more challenging the project is, the more interesting it becomes.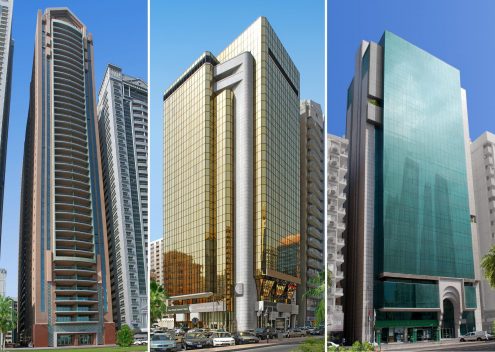 LLA: What are your personal favorite GA Architects & Engineers projects?
GA: Actually, many projects, but the most significant, and not in order of preference, are:
Al Mazroui Residence
Mismak Residential Complex
Al Bandar Rotana Hotel
Al Ain Tower
Capital Center Rotana Complex
Al Khaili Residential Building
J. Al Badi Office Building
Although these projects are due to the effort of all the team members, I would like to give a particular credit with high appreciation to my right hand, Architect Designer Mohamad El Jachi for his talent and hard work assuring the achievement of these successful project designs, as well as our Project Director–Architect Nabil Reaidy for his valuable experience and professionalism in conducting our projects from procurement till final handing over.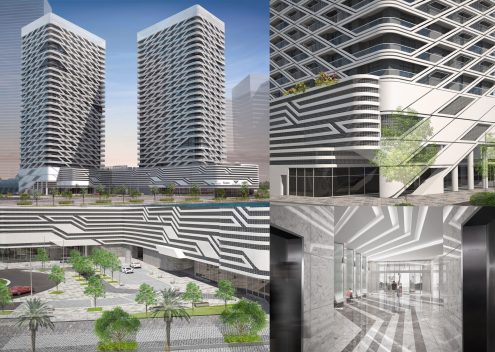 LLA: How would you describe the main tendencies of urban architecture in the UAE?
GA: The contemporary dialogue between the region heritage style and modernism shall always be considered in any urban architecture or any architectural project. This will always enhance the feeling of belonging and give more identity to the community.
LLA: How do you see the evolution of architecture in the next 10 years?
GA: The Evolution of Architecture will be more shaped by the aspects of Technology, Sustainability, and Economy.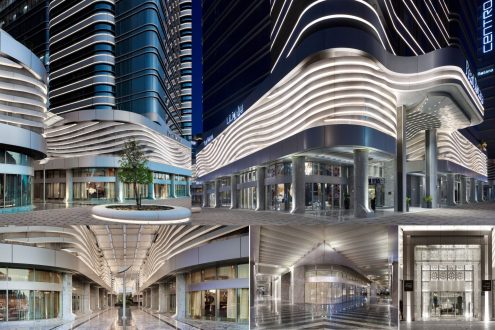 LLA: Your Company has become the winner of Luxury Lifestyle Awards as one of the best luxury architect and interior design studios in Abu Dhabi. What are your emotions about this victory?
GA: The UAE market is one of the iconic markets that attract multi-national & regional architectural companies and being in a continuous competition with such large scale firms have made us reach to an international work level and being the winner of this award is a recognition of such efforts that gives me a lot of pride and satisfaction.
LLA: What would you advise to young architects and entrepreneurs who are taking their first steps in big business?
GA: To always try to "do it better" and never rest until your work has progressed almost to perfection. Always have the faith that eventually the reward will come even after time.