Float on cloud 9 with Balloon Adventures Dubai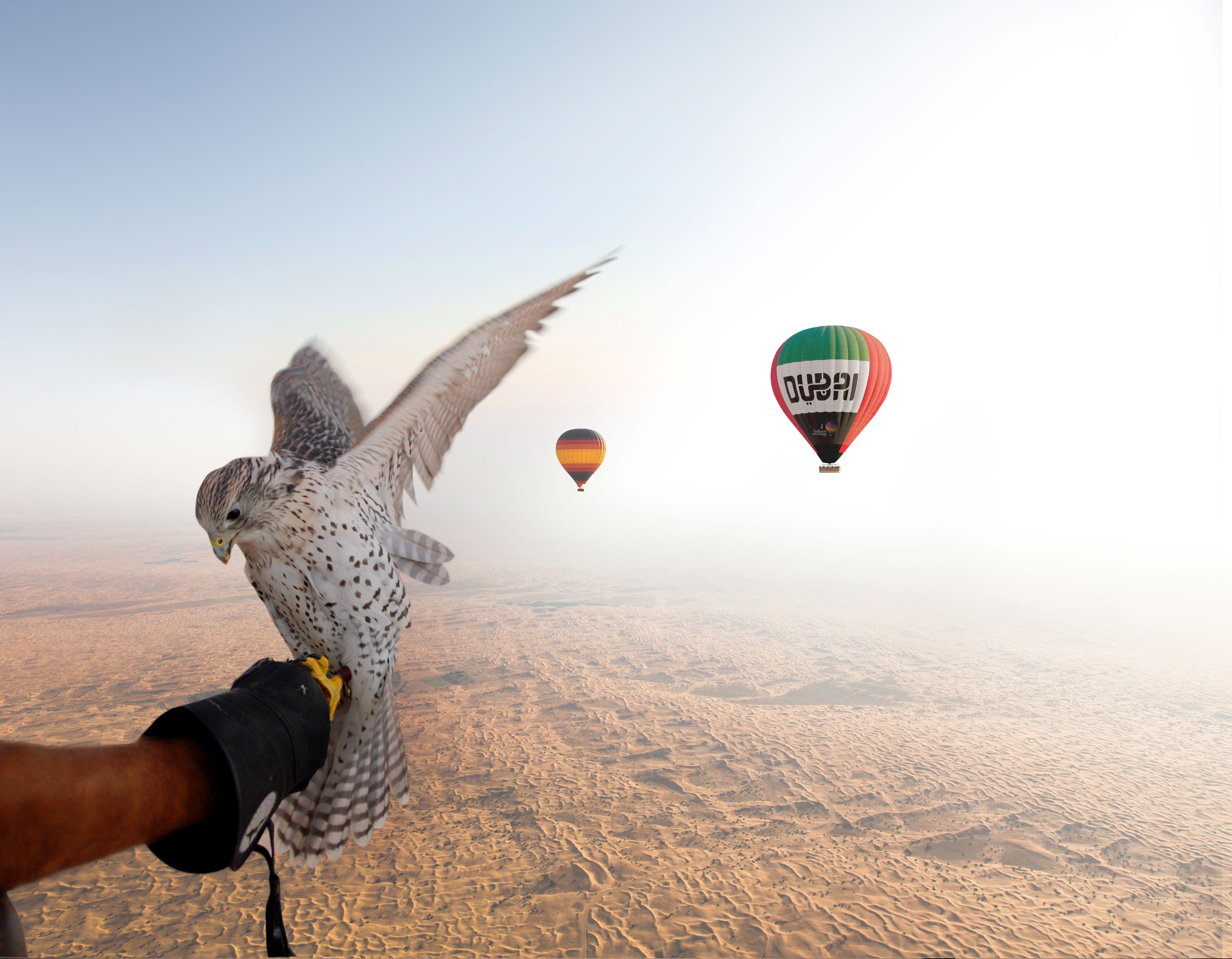 Hot Air Ballooning is one of the most unique ways to experience the desert in Dubai. Take in the stunning views of the pristine sand dunes and spot Arabian oryx and wandering camels down below as the Arabian sun rises. With Balloon Adventures Dubai, you also get to witness the world's only in-flight falcon show at 4,000ft. Balloon Adventures Dubai became the winner of Luxury Lifestyle Awards in the category of Luxury Experience in Dubai, UAE.
Luxury Lifestyle Awards is a global award selecting, recognizing, celebrating and promoting the best luxury goods and services all over the world. The goal of the company is to connect people with the best of luxury. LLA has evaluated more than 10 000 various goods and services in 400 categories from 60 countries and analyzed the results to give you a TOP list of the best of the best in the world. Such world-renowned brands as Chanel, Dom Perignon, Tiffany&Co., Ferrari, Rolls-Royce, and Hilton were proudly named winners. The victory brings companies status and recognition, global promotion and exposure to an entirely new market of customers.
If you want to see the most beautiful view of Dubai, then you need to fly in a balloon. Flying with Balloon Adventures Dubai is much more than just a hot air balloon ride as it includes a sunrise hot air balloon ride, sharing the skies with falcons, a drive-in vintage Land Rovers and a gourmet breakfast in an authentic Bedouin camp nestled in a Royal desert retreat.
Balloon Adventures Dubai is the longest operating hot air balloon company in Dubai and gives guests a luxury 5-star experience of floating over the desert. It has some of the most experienced pilots in the world who are experts in flying in this landscape, with world-class safety measures and unique package experience.
Balloon Adventures Dubai is the only balloon company in the world with falcon show in flight. These majestic birds were professionally trained to fly from the balloon basket, showcasing their extraordinary flying skills. For 14 years Balloon Adventures Dubai have been flying thousands of guests from around the world over the pristine Dubai desert.
Balloon Adventures Dubai – your unique way to relax in this rich and beautiful place.