Discover The Taste Of Nature: An Olive Oil For Health, Vitality And Longevity. Interview with the Antoniou Family of Olio Zo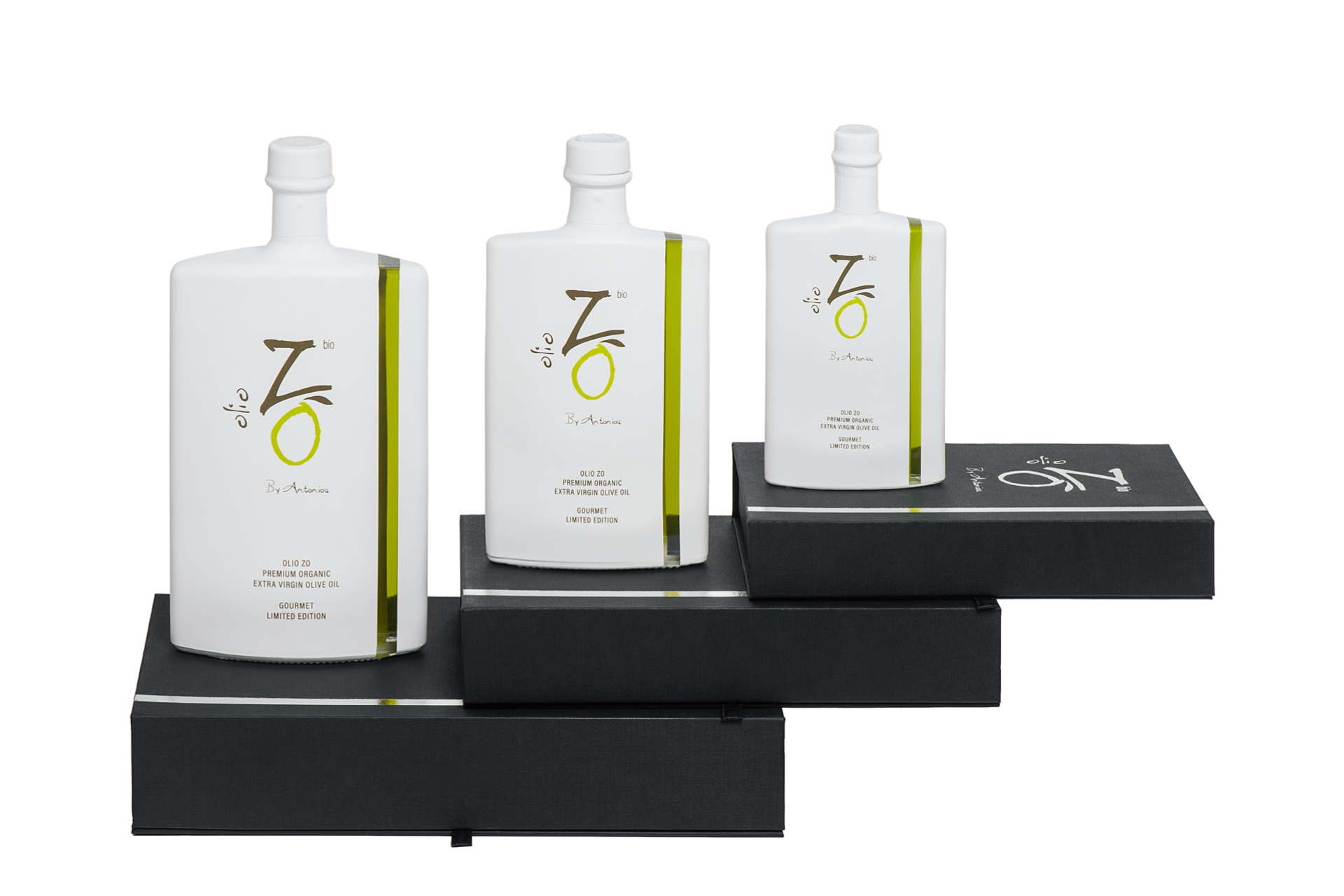 The area of Tamassos, best known historically as one of the ancient city-kingdoms of the island of Cyprus, was recognized for its talented and hard-working communities. In those days, olive cultivation, production, and trading of olives and olive oil were among the main occupations of the inhabitants of that region. Present-day olive-growers Mr. Antonis Antoniou and his wife, Mrs. Andrie Antoniou Adamou, use centuries-old knowledge, family traditions, and modern technologies to produce the premium organic extra virgin olive oil Olio Zo, winner of Luxury Lifestyle Awards in the category of The Best Luxury Olive Oil in Cyprus. We took our chance to talk to Mr. and Mrs. Antoniou about their family business and the gourmet health product they produce.
Luxury Lifestyle Awards: Mr. Antoniou, please tell us a little about your background. How and why did you come to establish the new olive oil brand?
Antonis Antoniou: My desire for us to produce our own olive oil brand is rooted in the love, passion, respect I have always had for nature. Through the knowledge, I inherited from my olive-growing predecessors in this region of Cyprus, and the experience I gained from my own family's cultivation of olives, we were able to create this special olive oil brand. With Olio Zo, I feel as if I am able to share with the rest of the world a delicious and healthy product that is created out of the earth and from the trees of my birthplace.
LLA: What features make the area of Tamassos so prosperous place for olive growing?
AA: The climate and rich properties of the soil of Tamassos, as well as the region's water resources, give us the perfect synthesis of conditions to grow this truly sacred tree that has been cultivated in the Mediterranean since antiquity. The relationship of the olive tree with the island of Cyprus is so close that its leaves appear on our nation's flag.
LLA: Your family has long-lasting traditions of olive oil making. But obviously, it is impossible to use only ancient traditions to make this premium olive oil nowadays. How do you manage to combine modern technologies and your ancestors' knowledge to create the exclusive product?
AA: Traditionally, the four steps of producing olive oil are cultivation, picking, pressing of the fruit in the olive mill, and then storage. We have advanced and enhanced each of these phases using new technologies that are both applicable and relevant to our objectives. Our methods at each stage reflect our aim to produce the highest quality of olive oil, with the least amount of processing, that remains as natural and healthy as possible.
For cultivation, we use state-of-the-art machinery, which, first of all, ensures that the root system of the trees is not damaged in any way. For the protection of the fruit, we use special insect traps, and for fertilization, we use natural manure and organic compost. For picking, we use a special shaker-machine with an 'umbrella' so that the fruit does not get injured while being harvested, and also so that it does not come into contact with the ground.
In the milling stage, we transfer the harvested olives to special plastic crates, and then immediately to the oil mill. We employ the latest technology to cold press the olive fruit, which serves to retain all of its natural aromas and ingredients. Finally, to keep the extracted olive oil fresh, it is placed in stainless steel containers at a temperature of 19 degrees Celsius, ensuring no contact with light or oxygen.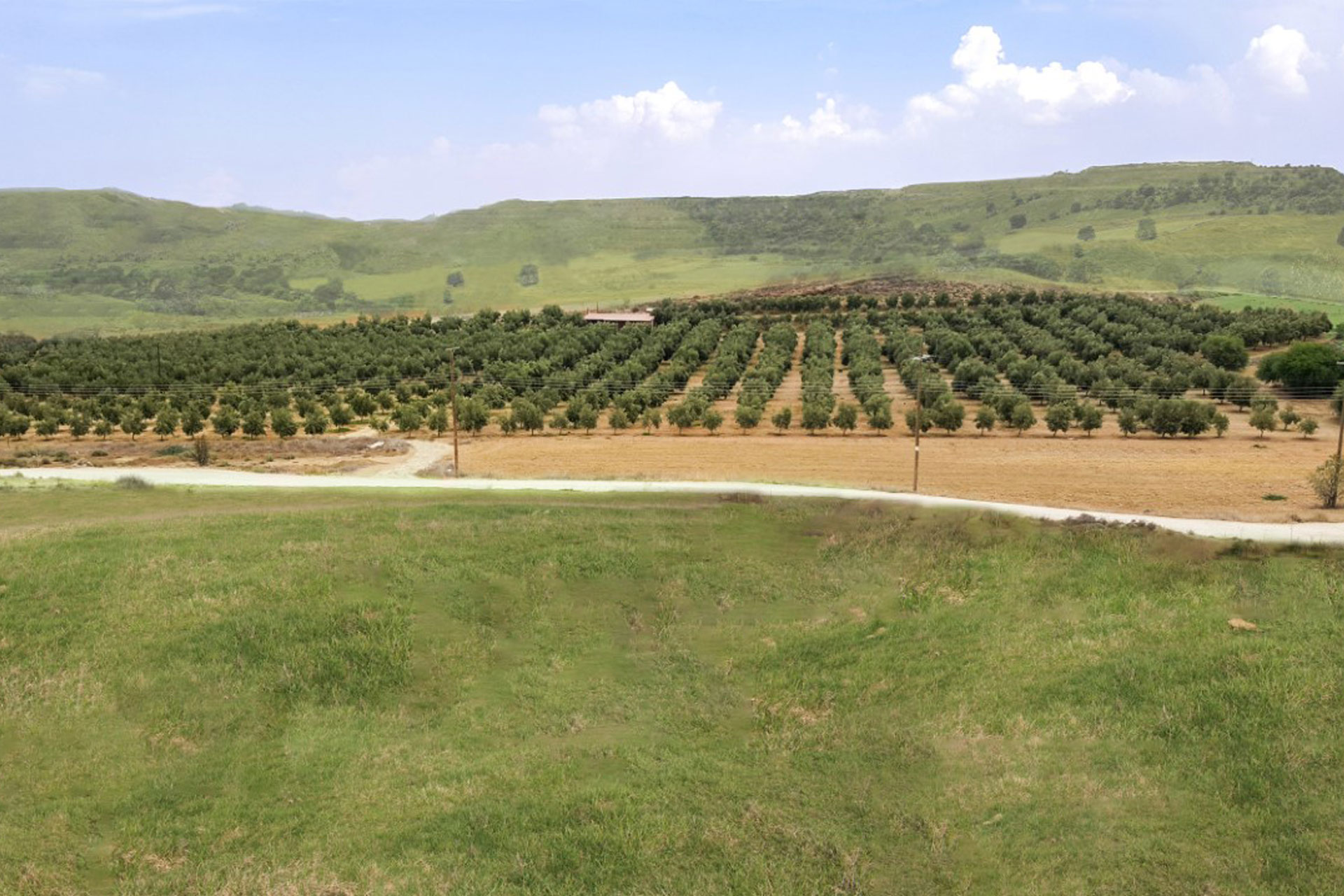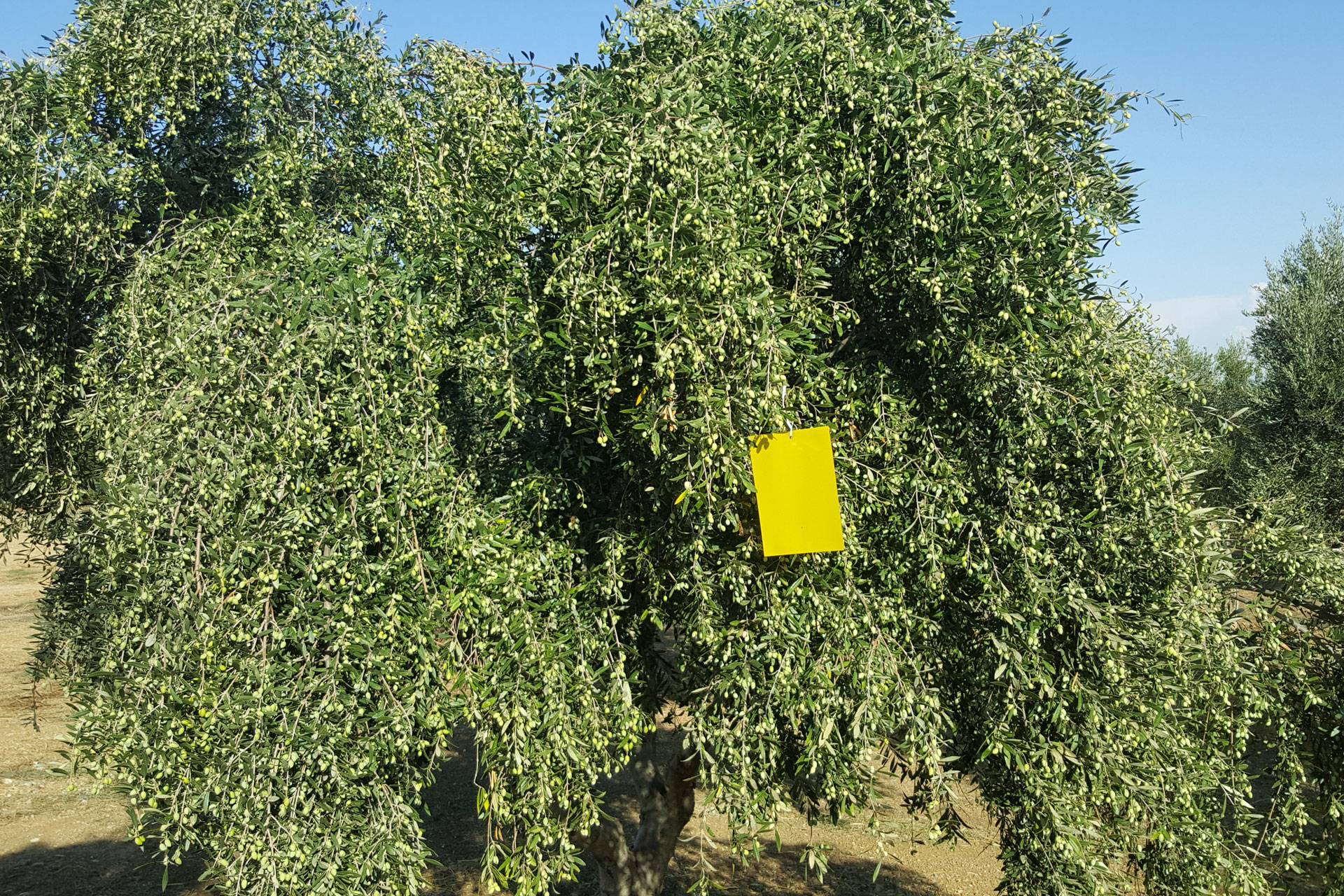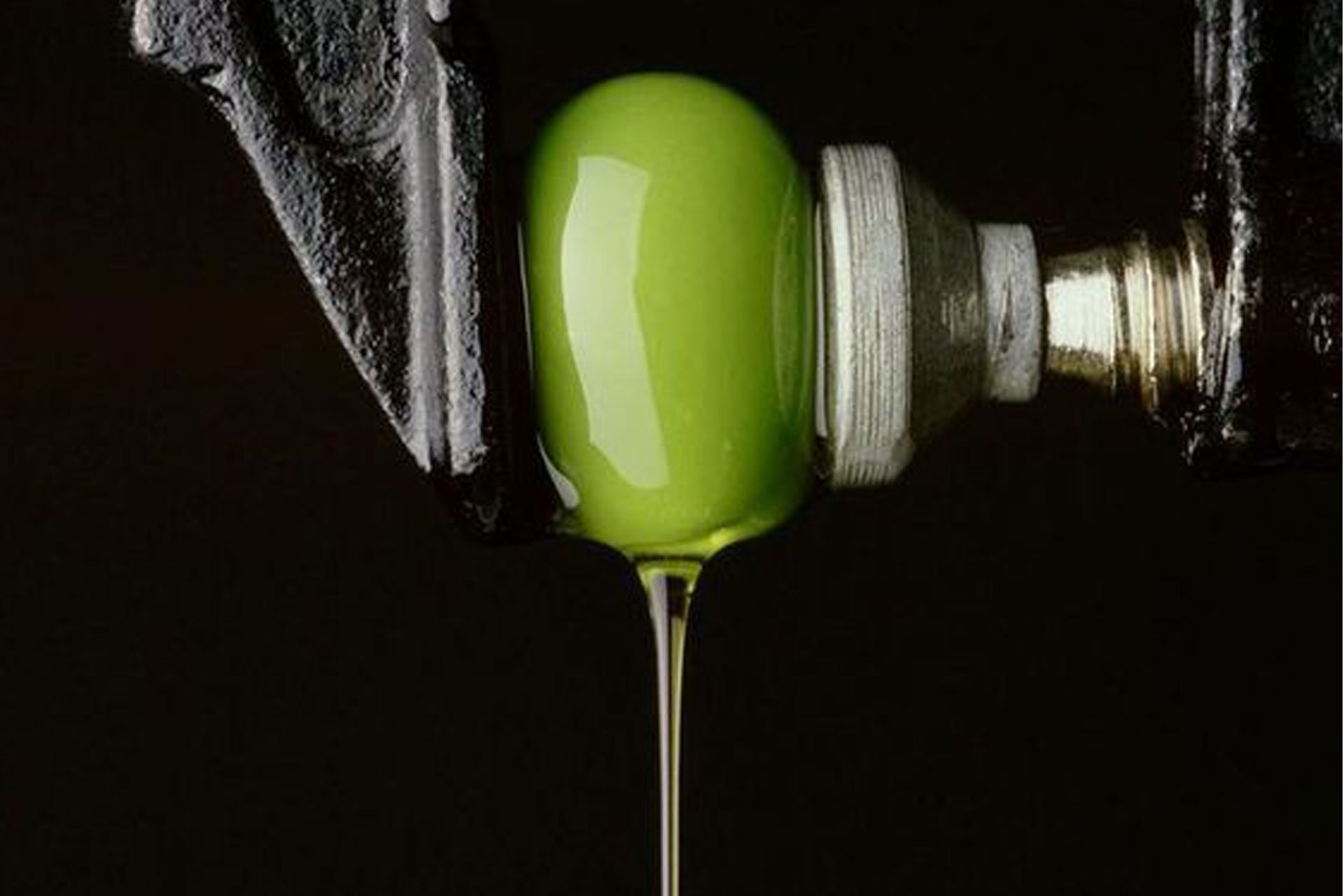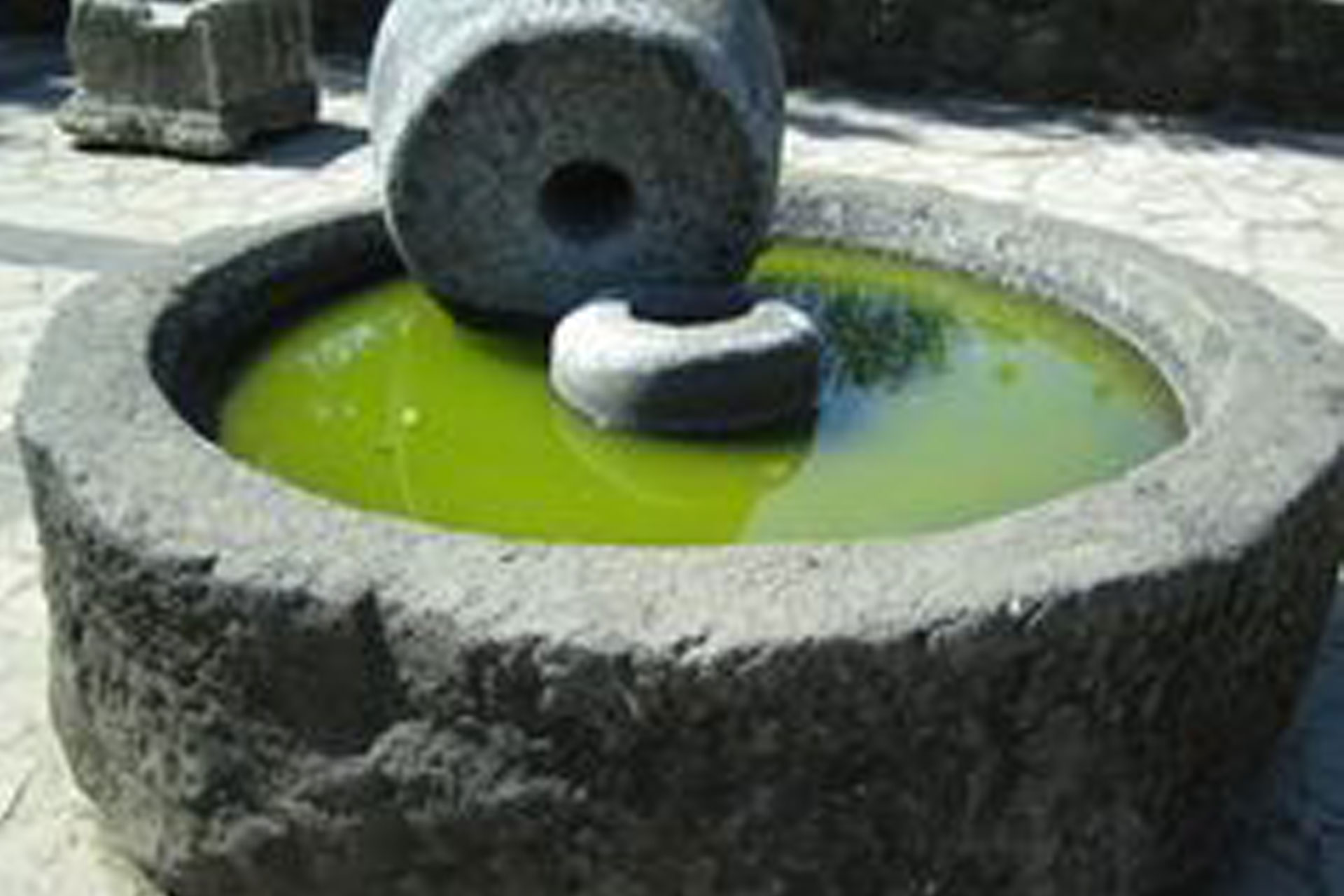 LLA: What are the benefits of extra virgin olive oil (EVOO) compared to other varieties?
AA: Extra Virgin Olive Oil is the highest quality category of olive oils, which must be produced at the correct temperature, in other words 'cold extracted' and without chemicals, as the aim is to minimize oxidation in this process and create an olive oil that is very low in acidity, i.e. extra virgin. Olio Zo is organic, which means it is derived from organic fruit cultivation, without any chemical substances, herbicides, insecticides, or any other substance that is both harmful to health and to the environment.
LLA: What is unique about olive oil Olio Zo?
AA: Olio Zo comes from a special olive variety that is among the best in the world (Koroneiki) and from our organically-certified olive grove. We harvest, press, and bottle it in our own facilities. Our olive oil is not just extra virgin, it is also rich and saturated with polyphenols, which are the health beneficial micronutrients. When the olive fruit is harvested when green and unripe, which we refer to as "early harvest", and its juice extracted and milled with the appropriate methods, the correct malaxation process will generate these phenolic compounds. This elevates the olive oil above even the category of extra virgin, and it can be identified with the term 'high phenolic'.
It means that our olive oil can carry the label of the European Union Health Claim Regulation '432/2012', which recognizes the unique polyphenols occurring in olive oil, and the significant health-protective benefits they provide. These compounds have enhanced anti-inflammatory and antioxidant properties, and ongoing scientific studies are constantly researching the success of these phenols for the prevention and treatment of many of today's chronic illnesses. Finally, our olive oil is presented to the consumer in a very unique bottle and packaging that we designed ourselves to fully reflect the quality of our product.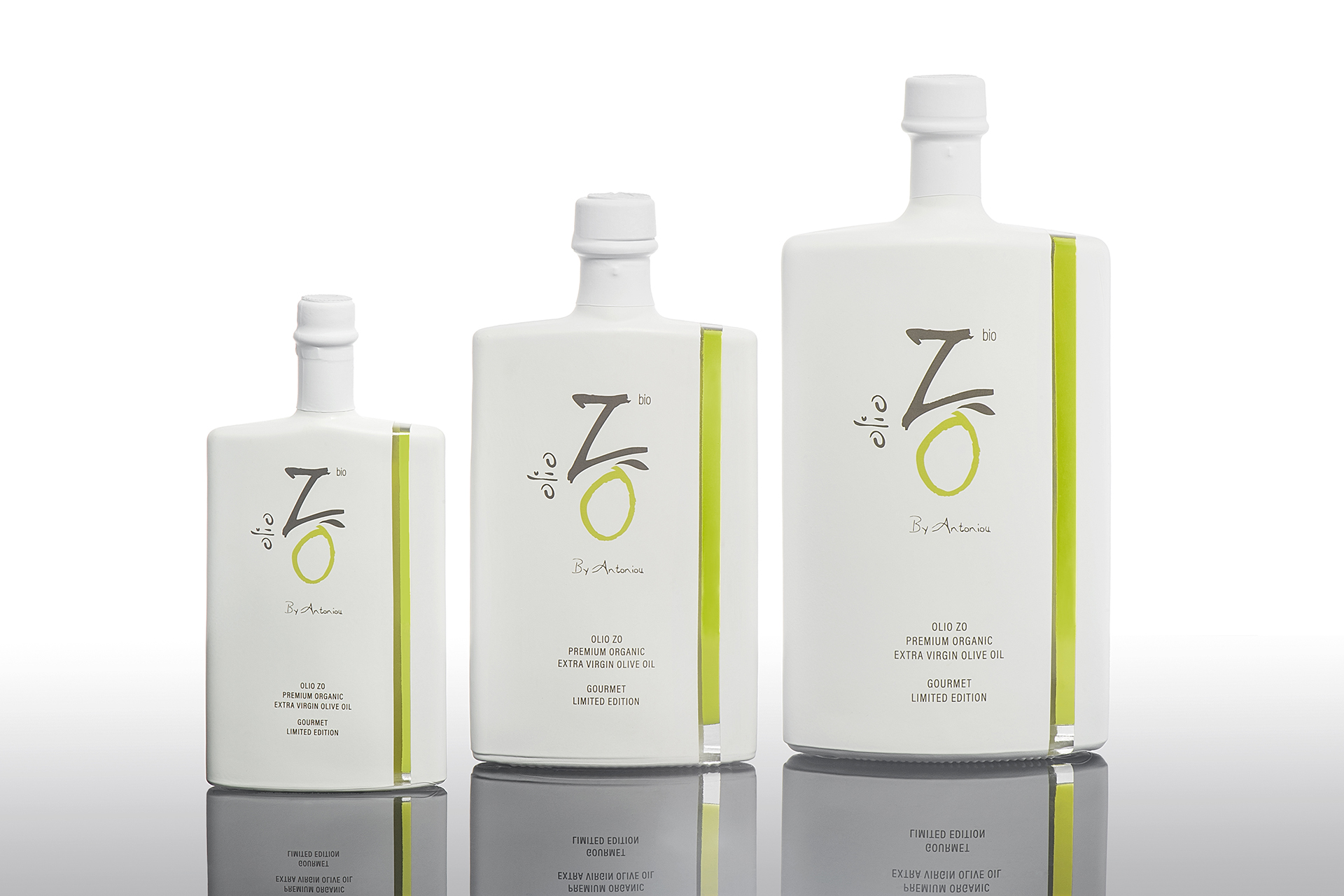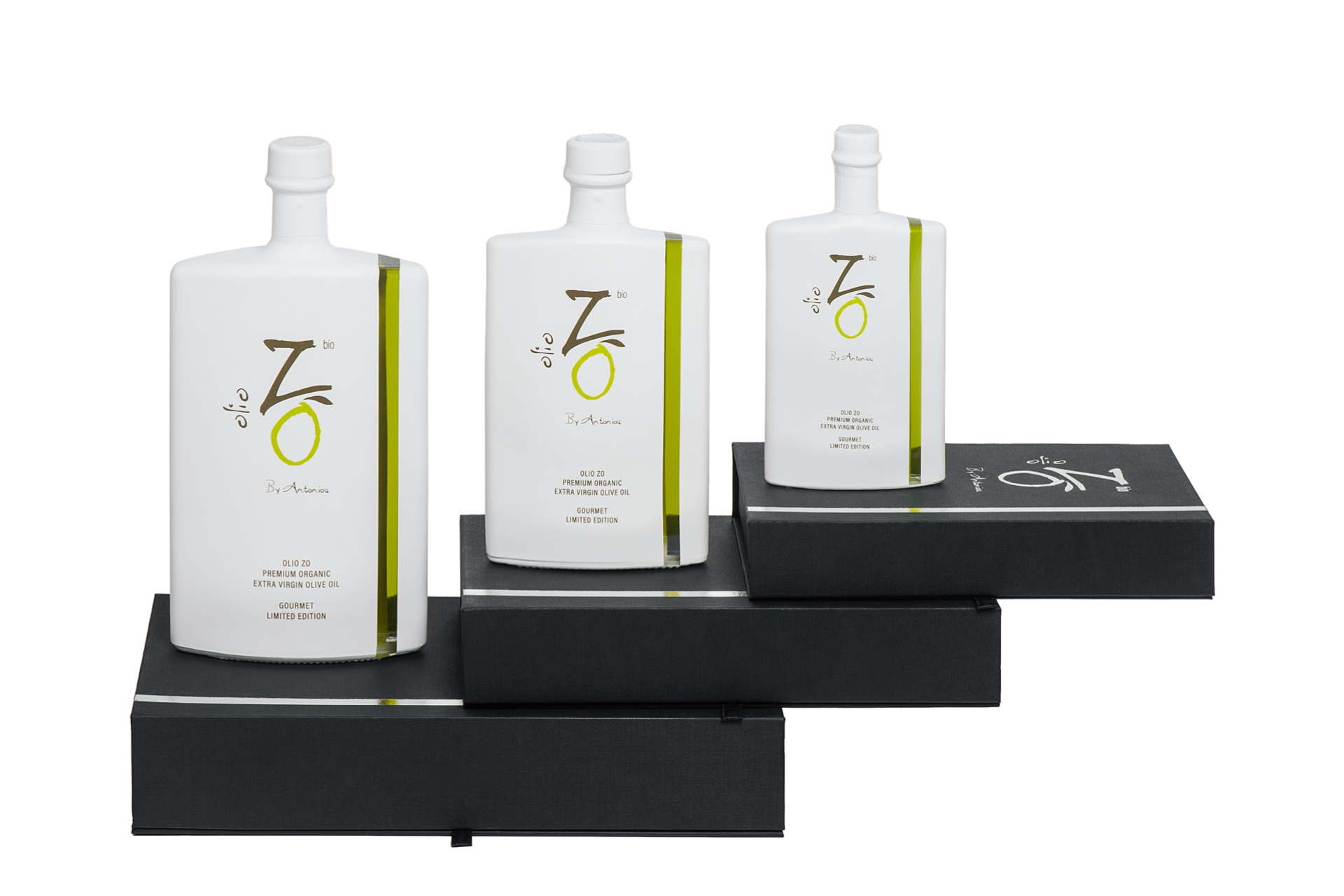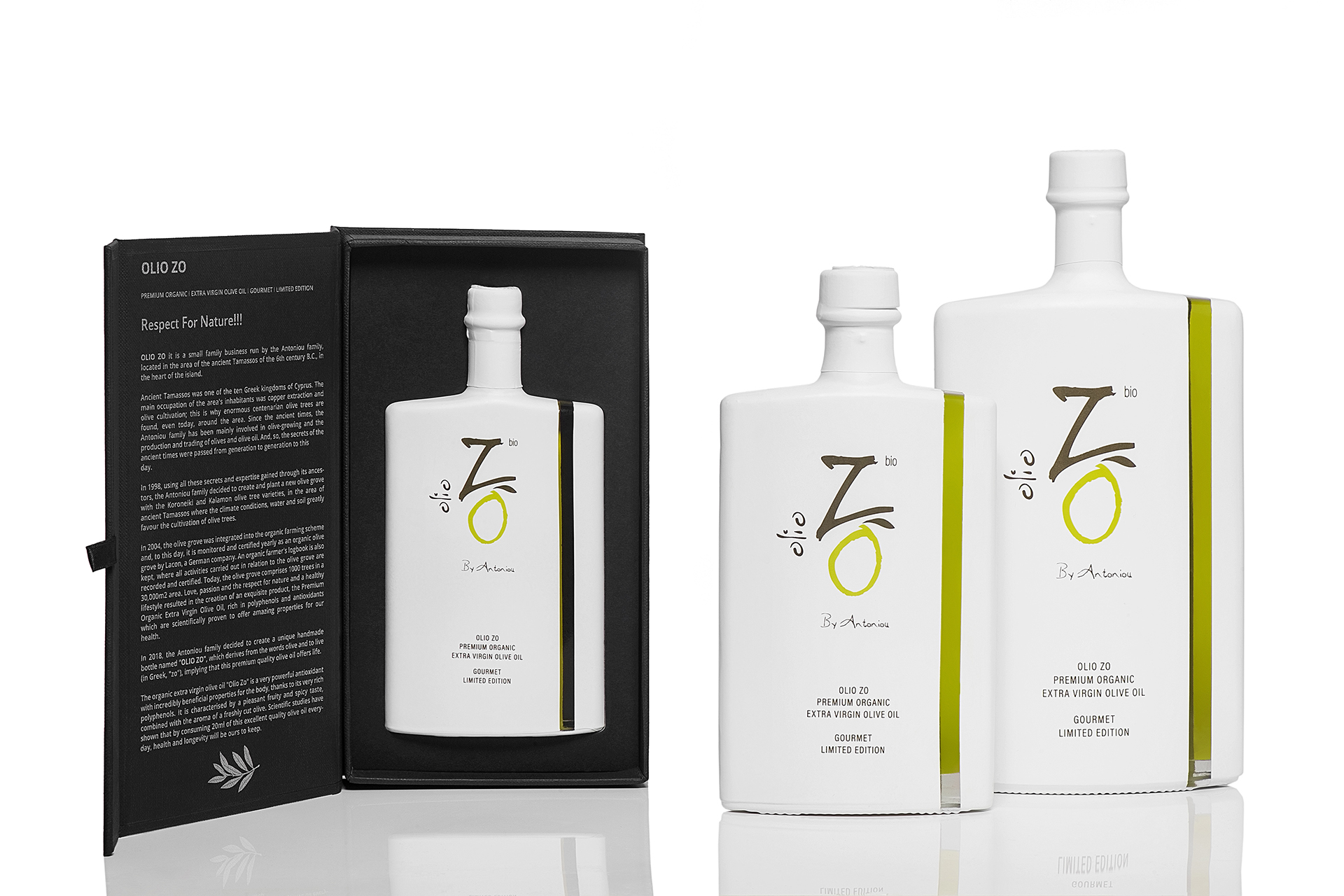 LLA: What are the most challenging things in owning the olive grove and producing olive oil for you?
AA: The most challenging but also so rewarding was to create our own organic olive grove from the ground up over many years and to finally be able to produce our own olive oil. It is very hard work year-round, and an enormous responsibility, but in the end, it is a blessing to be able to take a morning walk in our own olive grove – and this adds years to my life, I am sure!
LLA: Is Olio Zo already presented in the market? How and where can people who want to taste Olio Zo and enhance their health find and purchase the product?
AA: Olio ZO was introduced to the market in 2020. Those who want to know more can do so on our website and our social media platforms.
LLA: What recommendations can you give for picking the finest olive oil?
AA: You can tell a good olive oil by its smell and taste. Good quality olive oils have freshness to them, the deep smell of freshly-cut olive, and a fruity spicy taste, which leaves a distinct and unique feeling at the back of the throat. Being 'early harvest', Olio Zo has an exceptionally distinctive taste and aroma and is for all uses in daily consumption: freshly drizzled over food, to be used in cooking, but we also encourage you to enjoy two tablespoons of it as breakfast for maximum health-protective benefits, exactly as suggested by the E.U. health claim!
LLA: In your opinion, what makes olive oil a luxury product?
AA: I think if you take an extra virgin olive oil that is both organic and produced in a way that preserves all of its beneficial nutrients, you have a very high-quality product that is particularly attractive to health-conscious people. If bottled and packaged beautifully and with the same amount of care, the olive oil becomes not only an authentic outcome of nature but also an exclusive luxury product.
LLA: Olio Zo comes in a premium design package. Could you tell us more about the bottles and the boxes?
AA: The bottle of Olio Zo is made in Italy, hand-painted in Greece, and bottled exclusively in our own certified bottling plant. As I mentioned earlier, we designed it ourselves, and in such a way as to both protect the olive oil from light, but also to allow the consumer to be able to see its special contents. Our bottles are packaged in premium boxes and accompanied by an Organic Certification.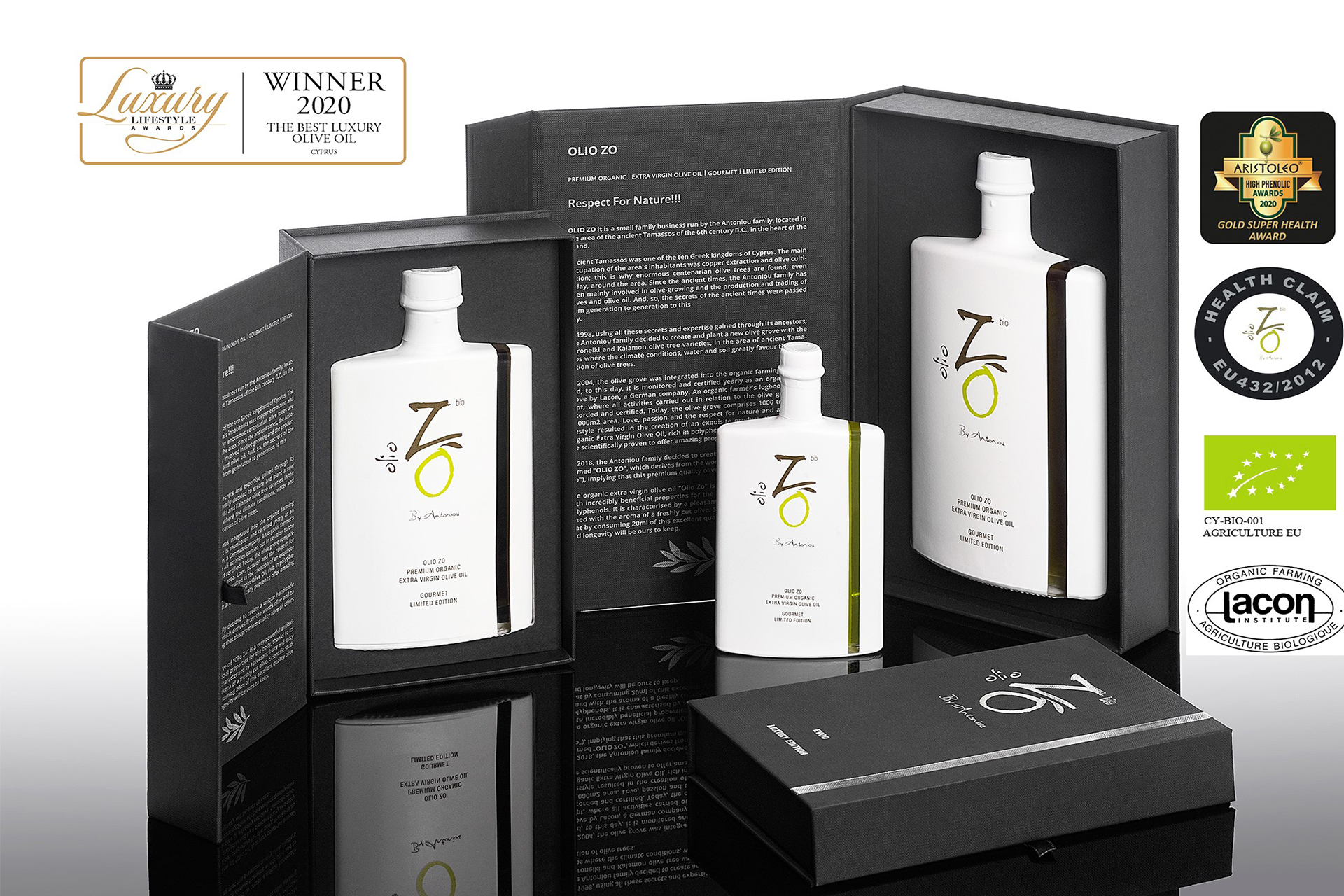 LLA: What are your emotions about winning the Luxury Lifestyle Awards?
AA: The way I feel is very emotional, and I am also very proud of this award. I am thrilled that my vision for the olive grove and goals for our brand were both achieved and acknowledged by this title, which was beyond our expectations. We were also very fortunate to have received such positive feedback from many special people, including in particular from the culinary world and several world-renowned chefs, whom we thank very much.
In closing, I would really like to say that behind OLIO ZO is the strength and wisdom that comes from the natural heritage of my island, past knowledge of my region, both of which were truly such an important factor in our success. Our accomplishment must also be attributed to this remarkable and generous tree that has been a quintessential part of all of the Mediterranean civilizations. The olive fruit and its oil have always been the cornerstone of our culture and our cooking, and have been used as food and as remedy generation after generation for health, vitality, and longevity.