Delicious, Innovative Cuisine in a Stunning Santorini Setting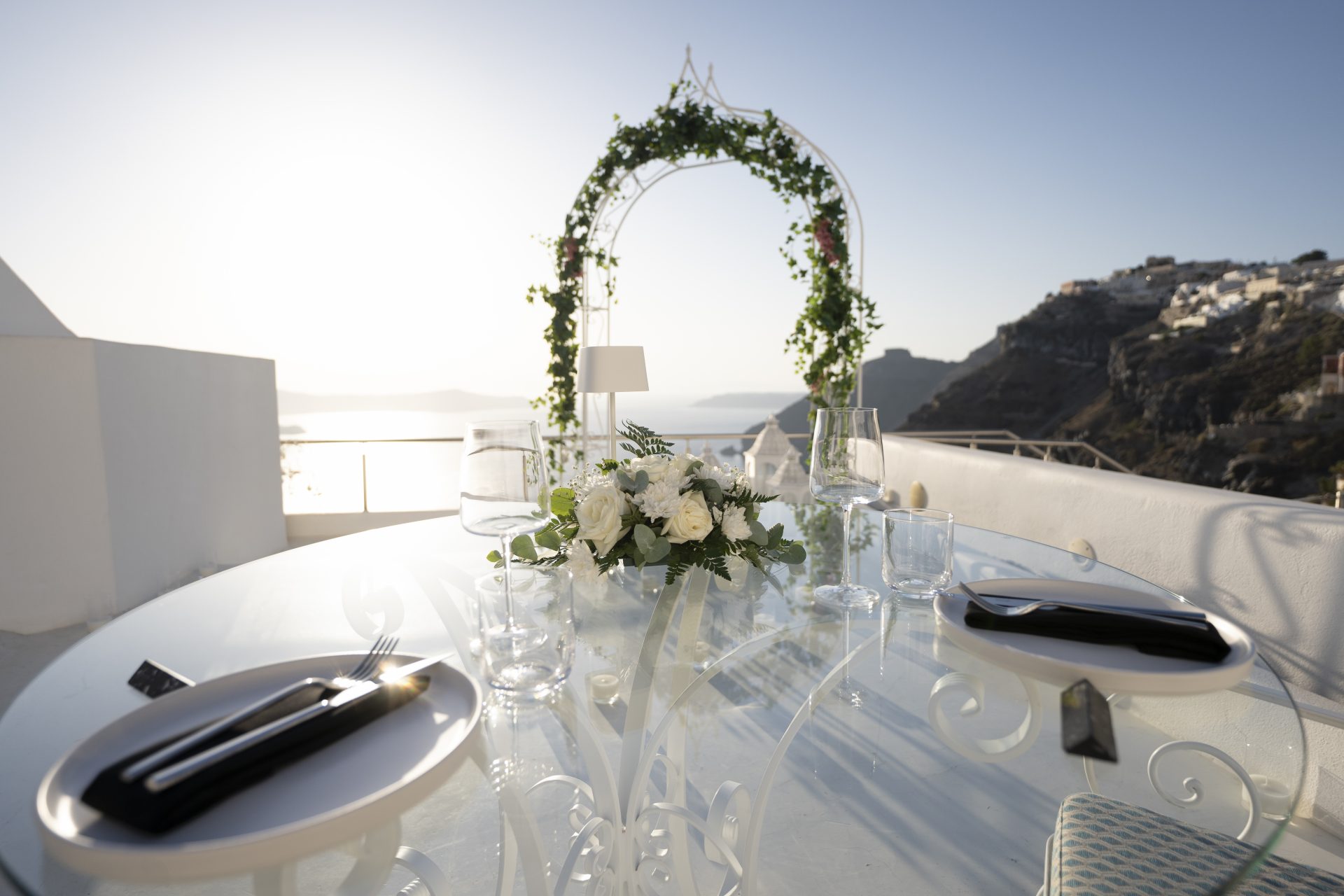 Esperisma restaurant on the beautiful island of Santorini serves up delectable dishes inspired by Ancient Greek cuisine and the fresh local ingredients. All in the most elegant of settings with beautiful far-reaching caldera views. This is why Esperisma has been chosen by the panel of experts at Luxury Lifestyle Awards as the winner of a prestigious award in the category of Best Luxury Restaurant in Greece 2021.  
Sitting on high above the water in the heart of Fira town, Esperisma is located alongside the Athina Luxury Suites in Santorini. The restaurant prides itself on its culinary innovation in the creation of delicious dishes inspired by fresh, local, seasonal ingredients. Executive Chef Nikos Matsas takes pride in delivering a menu that includes a selection of delectable Mediterranean and Greek dishes. All served overlooking the magnificent beauty of the Santorini caldera. 
Named for the evening light meal of the Ancient Greeks, Esperisma serves an exceptional five-course degustation menu that is truly a feast for all the senses. And dishes are inspired by the philosophy behind this ancient cuisine which is founded on the Mediterranean triad of wheat, olive oil and wine. The restaurant's mission is to exceed every expectation with the exceptional combination of their world-class menu and attentive service from highly experienced staff all with breathtaking caldera views.  
There's also an incredible private dining experience on offer with the stylish, exclusive balcony making the perfect venue for a romantic candlelit dinner. Guests can also relax in the elegant bar while indulging in the refreshing local the wine or sampling the carefully curated collection of cocktails from skilled executive mixologist [Text Wrapping Break]Papavramopoulos Panagiotis including spritzes, martinis and gin and tonics. The expert sommelier is on hand to match food and wine and reveal the secrets of the local Santorini wineries. All adding up to a truly unforgettable dining experience in one of the most glorious settings in the world. 
"We are so delighted to have been chosen as a winner of this prestigious award by the specialist judges at Luxury Lifestyle Awards. We are dedicated to offering all our guests a one-of-a-kind memorable dining experience with our mouth-watering dishes, creative selection of drinks and our uniquely striking caldera views. It is gratifying for the whole team to be recognised for our efforts," says General Manager at Esperisma.  
Find out more information about Esperisma and its incredible cuisine by visiting their website at esperisma.com.