Boutique Hotel Himmelrich Brings Home the Best in Luxury Award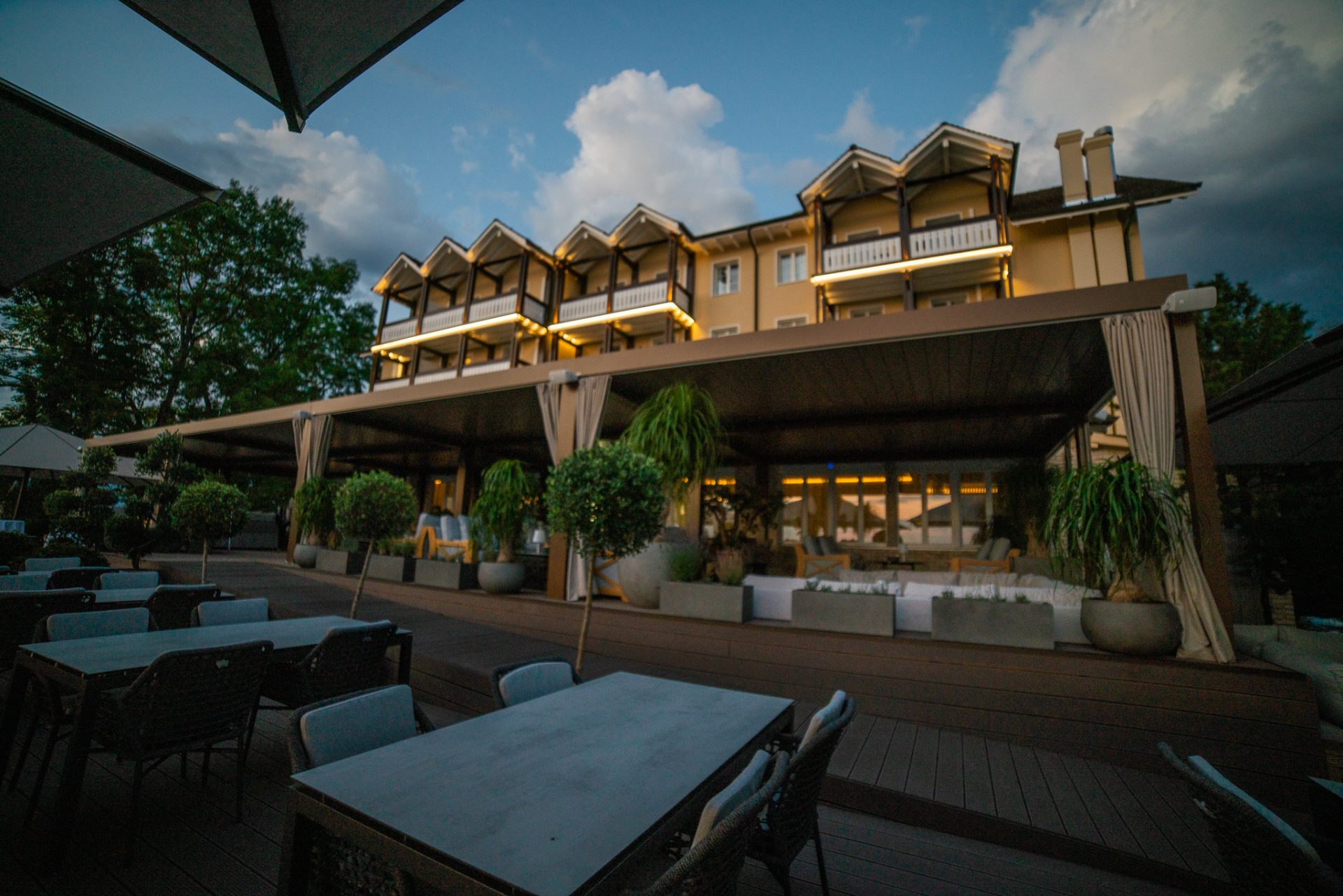 Shining through the sensational Swiss hospitality landscape, is Hotel Himmelrich. This is a small boutique luxury hotel on the slopes of Mount Pilatus, which naturally has a fantastic view over the world-famous Lake Lucerne. Notably, it recently caught the attention of the Luxury Lifestyle Awards for being the Best Luxury Boutique Hotel in Switzerland, for 2021. This prestigious accolade is a testament to the hotel's high-ranking levels of exclusivity, luxury and pristine atmosphere.
Offering 29 rooms and suites, one can expect 5-star touches in every direction. The decor is an expertly balanced mix of modern, glamour, luxury, neutral colours and plush textures. Contrasting elements beautify the space elegantly and stylistically. Complementing the enchanting guest rooms, the hotel has a fine dining restaurant grandly named 'Heaven Restaurant', headed by award-winning Chef Gianny Banuta. Discerning diners can look forward to exquisite dishes such as Tuna TATAKI with grilled watermelon, Roasted Aubergine Salad with Veal liver and Black Truffle, Veal cheeks with Moroccan spices, and Chocolate with caramel, chocolate mousse and a glaze with nuts.
The hotel also offers event hosting, which makes for a very special occasion. Their outdoor terrace is covered by a magnificent pergola (for all weather conditions), or it can open out to be a sun-drenched space, depending on what is more suited to the day. It's decorated in ambient lighting, warm natural tones, botanicals and velvety textured furnishings. They truly have mastered atmospheric charm in this luxe mountain escape.
Guests indulge in every comfort and splendid surroundings at Boutique Hotel Himmelrich, and then venture out into the Old Town of Lucerne for historical tours of an iconic bygone era. Sensational architecture adorns the town, and leaves visitors rich with culture, tradition and an overwhelm of beauty – both natural and man-made. The staff and management at Hotel Himmelrich are attuned to high-end global hospitality, attracting visitors from around the world. This once-in-a-lifetime experience has become the home of dreams to seekers of luxury and refinement.
This is the creme-de-la-creme of bases to explore the almighty surrounding slopes and peaks, for snow-loving, adventure-seeking enthusiasts. Pristine nature abounds and is also the source of inspiration behind artists, musicians, writers and poets.
Michael E. Schmidt, Director of Boutique Hotel Himmelrich and its two sister properties in Weggis says of winning this award, 'Thank you Luxury Lifestyle Awards for this special recognition! Our team has worked diligently and passionately in creating a magical experience for our esteemed guests, for which I thank them graciously!'
For more information on Hotel Himmelrich, find them on their website: https://www.hotel-himmelrich.ch/.