Aamer Architects: Creating Works of Art to Live In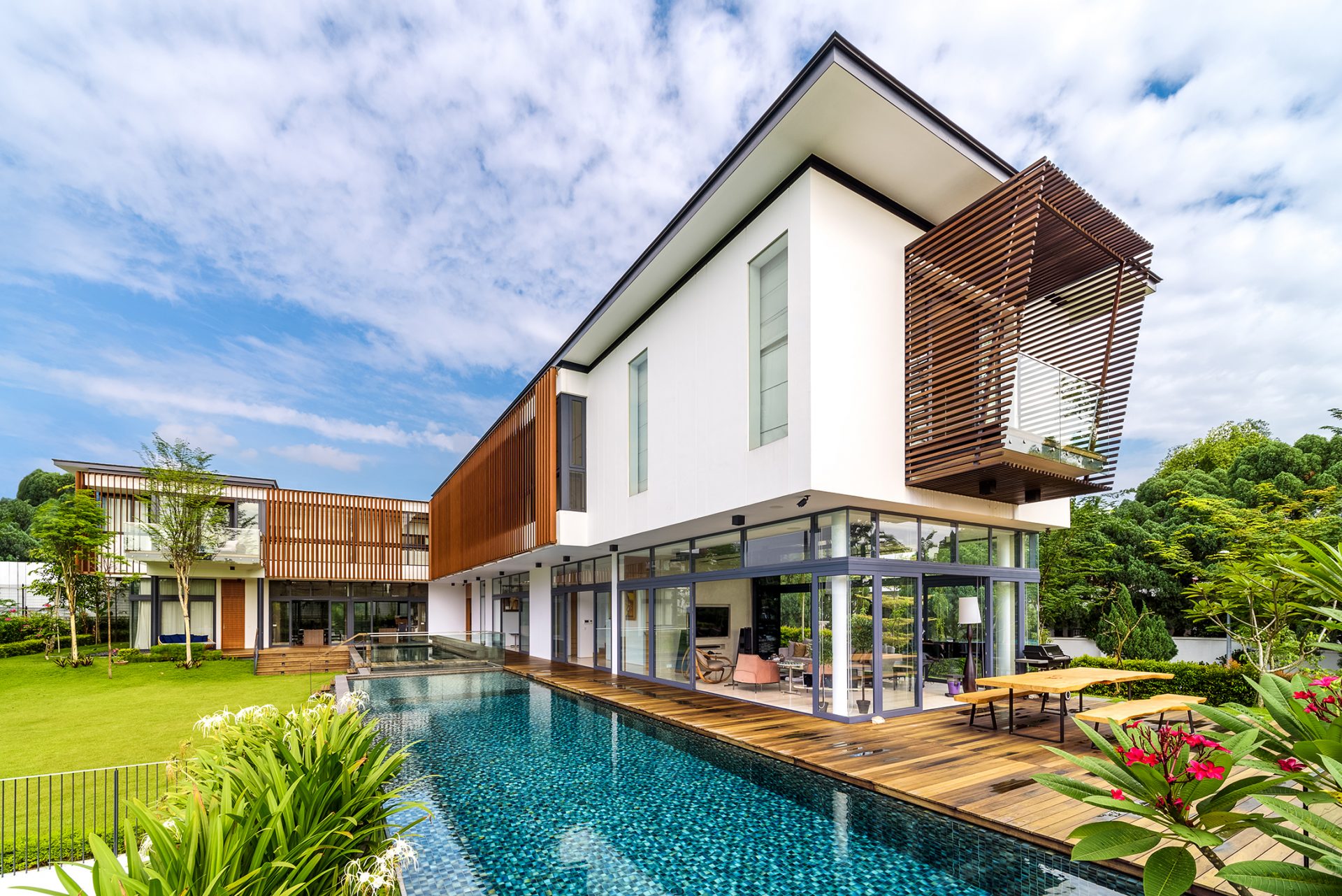 Creativeness and development abhor established guidelines, and searching for new solutions in designing spaces is no exception. Architecture can be an art of different thinking, new perspectives, and unconventional approaches mixed with maximum attention to the environment. Following these principles, famous architect, or, better to say, artist Aamer Taher creates unique and innovative designs from residential projects to doctors' clinics. 26 years of outstanding work and demonstrating progressive ideas brought his architectural firm Aamer Architects recognition of colleagues and clients. The latest achievement of the firm is that it has become the winner of Luxury Lifestyle Awards in the category of Th­e Best Luxury Architect and Interior Design Studio in Singapore.
Aamer Taher, the mastermind of Aamer Architects, studied architecture at the National University of Singapore, after which he completed a Master of Architecture degree at the Architectural Association in London. After two years of practice in Great Britain, Mr. Taher returned to Singapore, and in 1994 he established his studio, now known as Aamer Architects. It is an innovative boutique design firm providing a full range of architectural design and related services known for its unique projects.
The designs developed by Aamer Taher and his firm will never seem conformist or boring. Each project is deeply customized and tailor-made to each client's needs and conditions. Fundamentally, it goes far beyond just architecture and becomes a work of art inspired by the context of site, nature, culture, future dwellers' comfort, and created with a focus on cost-efficiency. Due to such an individual approach, one of Aamer's clients described the Master's works as "Haute architecture" by analogy to "haute couture".
Aamer Taher's designs are called tropical architecture due to their subtle interaction with a specific regional climate. Different parts of his houses artistically interplay with sunlight, shade, landscape, and tropical rain, thus creating a comfortable and functional space for living and working.
"Our work always involves the joy of searching for a perfect balance of beauty, new forms, and functionality. But being recognized by the luxury industry experts is another reason to be happy at work. We are grateful to Luxury Lifestyle Awards for this pleasant experience," said Peter Eimers, CEO / General Manager.
Aamer Architects mainly design luxury bungalows, inter-terrace properties, and other types of residential projects. But the firm's portfolio includes high rise buildings, Golf Clubhouse in Guilin, and a-typical health care project St John's Home for Elderly Persons.