A new adventure of Gelato San Lorenzo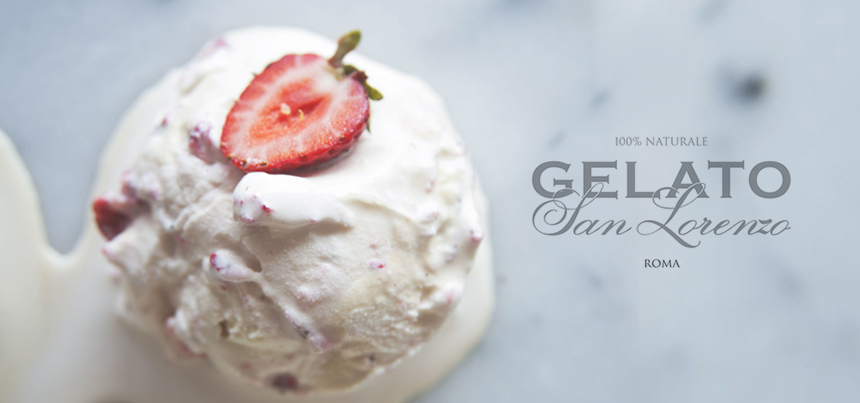 Gelato San Lorenzo has appeared within the walls of a new Roman venue that has been inaugured on September 2020 in the heart of the city center. We are referring to Casa Dante, a multi-purpose space that offers its customers the possibility to spend their day immersed in a relaxed and restful atmosphere. The venue covers over 250 square metres of a former factory with very high ceilings, a hundred or so indoor and outdoor seating, popular bar tables, others for restaurants, social tables and lounges with iconic Chesterfield sofas. With the possibility of taking advantage of such a large space, the staff takes care of the service ranging from breakfast to after dinner. Among the culinary proposals on the menu appears Gelato San Lorenzo.
Indeed, in line with the idea of freshness and genuineness that the Roman gelateria is faithful to, a corner has been dedicated within the venue to 100% natural ice cream that is previously prepared in the laboratory of Gelato San Lorenzo and then transported to Casa Dante through a system that allows to maintain the freshness and quality of ice cream throughout the supply chain. Moreover, once it arrives at its destination, the product is placed in special carapines that protect the ice-cream from temperature changes, variations in light and humidity and preserve its consistency, natural color, and fragrance. This type of preservation guarantees the consumer the ideal hygiene of the product. More in detail, being a corner, the choice of flavors by the managers must be meticulous and variable according to the season. In this manner, flavors choice is always fresh and never repetitive. The current proposal ranges from classic Dark Chocolate Monorigine Sur de Lago and vegan Pistacchio free of sugar, to Raspberries and basil.
The resulting effect is sensational: Gelato San Lorenzo logo stands out sober and elegant among wine bottles, salvaged furniture, crockery and metal objects of Indian origin, and contributes to make the atmosphere in Casa Dante a place to discover.