Empire Real Estate – Transforming Property Dreams into Realities in Curaçao

Whether you are looking to rent or buy your dream home, or you are ready to sell or rent your property, the process can be complex, and it is imperative to receive the very best advice from professionals. That is why so many seek the assistance of Empire Real Estate, one of the most renowned and respected real estate agencies in Curaçao. Their main goal is to assist individuals, families, and businesses acquire properties that only dreams are made of. The Empire Real Estate team is committed to providing the best results when it comes to commercial and residential properties. Their aim is to provide world class service, quality and value and they are committed to making selling, buying, and renting an enjoyable and rewarding experience for their clients.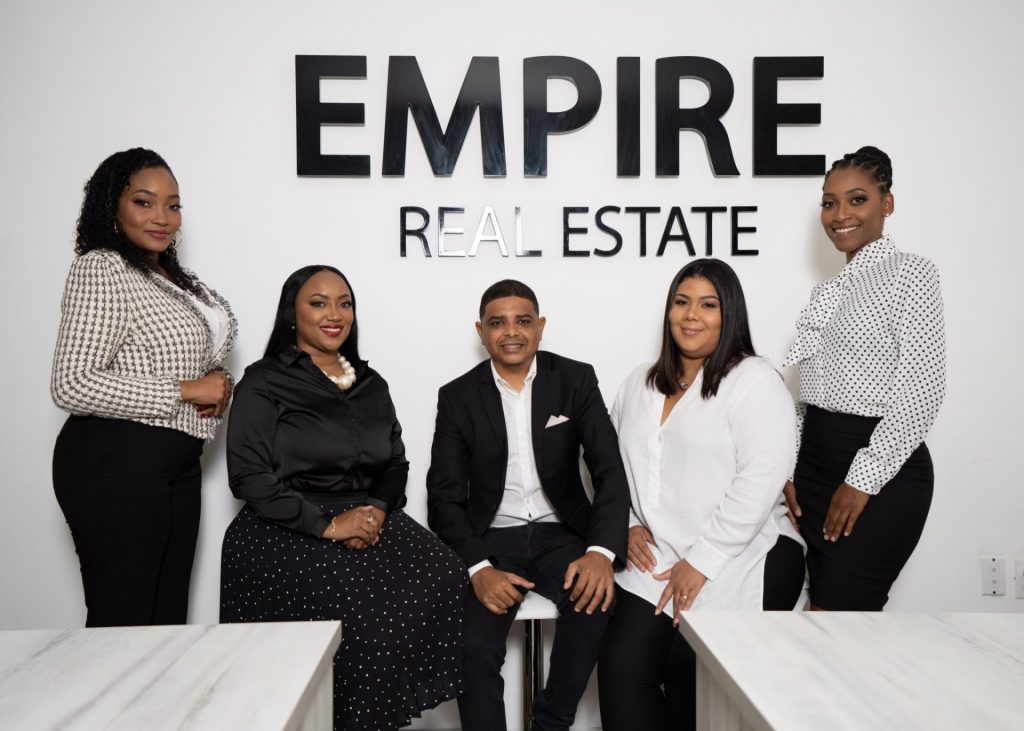 Founder and Owner of Empire Real Estate Lyenne Losiabaar had a dream to see a major shift in the lifestyle in Curaçao and set herself the goal of starting her own property development company. Inspired by the beauty of The Empire State Building in New York during her travels in 2016, Lyenne realized there was a need in the property market, and she could build an empire that would provide the people of Curaçao with access to better and improved property opportunities. Initially after her return home, Lyenne started a company called Empire Housing Development as she intended on catering towards project developments, but quickly realized that she could offer so much more. This is when Empire Real Estate was born. 
The main goal at Empire Real Estate is to provide clients with great service, as they believe this is an essential part of a successful business. The team is committed to providing ideal results and rewarding experiences to clients whether they are searching for residential or commercial properties. Their offices are elegantly designed to provide a homely feel when clients arrive to create a comfortable atmosphere where their dreams will be discussed over a cup of coffee or tea with the team. This is why they are a worthy winner of Luxury Lifestyle Awards 2021 in the category of Best Luxury Real Estate Agency in Curaçao. 
The company offers a wide range of services, and they have a wonderful team of committed consultants who are there to assist different types of clients. The services include rental and property sales, client liaisons and assistance with construction projects. In terms of rentals, the team makes use of the most updated marketing strategies to generate interest for clients' properties. Clients who are wanting to sell property can use the team as an intermediary to facilitate the search in finding the ideal buyer for their properties. Clients who are considering buying property can collaborate with the team to assist them in acquiring the property of their dreams and the team is able to manage properties for their clients afterwards. The team also have a short-term vacation rental portfolio and will seamlessly assist clients in finding a beautiful stay during their holiday. 
The company's services also include technical management for their clients related to any property repairs or maintenance that they will coordinate during the procedures. The financial management of their clients' properties can also be taken care of as the team can be the mediator between the renter and owner. If clients need commercial property management, the team will create a strong bond with the renters because they want to ensure that communication is effective when it comes to property management, and they ensure that contract stipulations must be adhered to. 
Empire Real Estate's corporate values emulates its strong commitment to responsible, ethical, and professional conduct and is successful in ensuring client satisfaction on any and every occasion. Clients can sit back and relax in beautiful Curaçao while the professional team at Empire Real Estate takes care of all property needs.