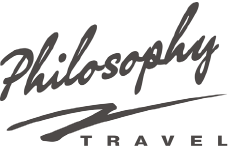 Philosophy Travel is a multi-profile travel agency registered with IATA and providing a wide sphere of services.
Our vision is to be one of the premier travel agencies in the country thanks to our team of experienced, friendly travel professionals.
With a personalized touch, appreciating our clients' every need, we cater to the ever-increasing demand for leisure and business travel both to and from Azerbaijan. With considerable experience behind us we have established close relations with business partners both within Azerbaijan and worldwide.
Our highly qualified personnel can organize a wide range of travel services including air tickets, car rentals, transfers and sightseeing. We can arrange meetings, events and conferences and a wide range of accommodation in hotels, apartments and residencies. We are ready to assist in preparation of routes and programs that optimize the client's preferred balance between cost and quality
Philosophy Travel is a member of Azerbaijan Convention Bureau - a leading innovator within the industry, has the mandate from the Ministry of Culture and Tourism to implement the strategy for MICE development in our country.
ITP - International Travel Partnership, one of the world's fastest-growing travel management consortiums announced the appointment of Philosophy Travel as ITP's travel partner in Azerbaijan.
Philosophy Travel is a member of Traveller Made® - a network community of travel designers dedicated to providing unique and exclusive bespoke journeys to travelers looking for different and original experiences and requiring experienced and knowledgeable advisors who are fully committed to servicing their needs.
As a specialist in leisure travel, business travel, corporate events and incentives we are committed to personal service and creative travel options designed to meet or exceed the expectations of our clients
The company's credo is an individual approach to partners and clients, the detailed planning of tourist trails and destinations along with consistently high standards of service.