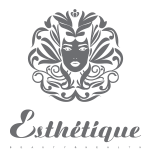 "The perfection of beauty is boundless"
We appreciate desires and time of each client.
We offer you comfort and upscale service, individual approach and innovative technologies provided by great experts and professionals.
Cozy atmosphere, friendly staff and a cup of favorite drink accompanied by quiet soft music.
Everything you need to devote time to yourself without the hustle and bustle.
We are ready to offer you:
- The range of cosmetology services, including: laser dermatocosmetology and unique effective rejuvenation procedures, remodeling of scars on different parts of face and body, stimulation of hair growth to prevent its active loss. Procedures are carried out on the premium-class laser equipment, the work of which is based on the awakening of natural ability of the skin and hair to reparative processes.
- Hairdressing services, using washing machine-transformer, which allows to get all proposed hair procedures comfortably and without unnecessary movements.
- Nail-stylist services, creative approach and great professionalism allows your hands and feet look healthy and well-groomed.
- Professional makeup will prepare you for any event, from important business meeting to gala evening.
- Highly professional innovative service. Private TV gives you an opportunity to observe the process of your haircut on the screen, which is set directly in front of you. It allows you to control the process easy and comfortable.
Our purpose is to give you health and beauty, based on three important components:
- Quality;
- Innovation;
- Natural approach while providing services.
We work with all-high-quality medicines and cosmetic made from natural ingredients, in order to aroused your natural beauty and youth with the help of our services.
Our clients are successful, ambitious and interesting people who value their health, time and comfort.
Looking forward to meet you at Health and Beauty Center "Esthetique"!
---